Ignite a passion for Nikkei and Argentine cuisines
· 11 February 2021
·
Dining
Newly opened 1-Atico with duo concepts Fire and FLNT sets the bar for destination dining at ION Orchard.
Imagine the punch of bright hot aiji peppers; the perkiness of mandarins; the umami of uni; and the smoky hit of tataki coming together in a powerful burst of flavours that is intense and delicate all at once. This is a tasting that tangos with the intricacy of Japanese spirit and Peruvian soul. From Nikkei cuisine to Argentine food that stokes the appetite with wood-fired dishes, there is an extensive menu to satiate tempestuous appetites.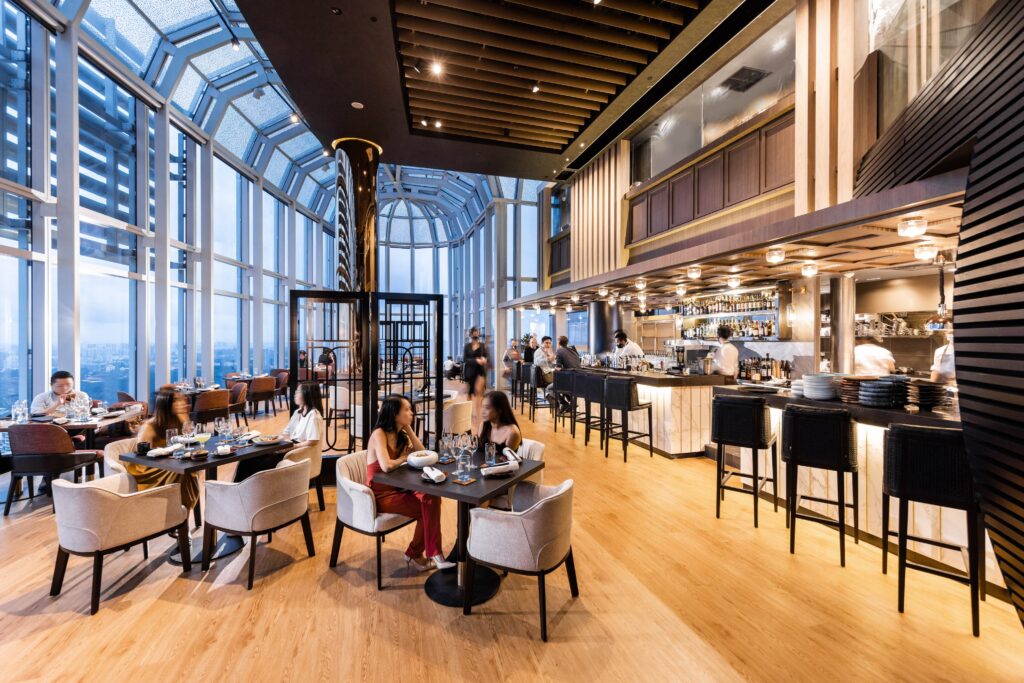 That night out in town looks a lot more promising with this new contender on the market: 1-Atico takes over the prime estate on the penthouse level of ION Orchard, previously occupied by Luke Mangan's Salt Grill & Sky Bar. On showcase are duo concepts Fire and FLNT occupying separate floors with sweeping views of the city skyline.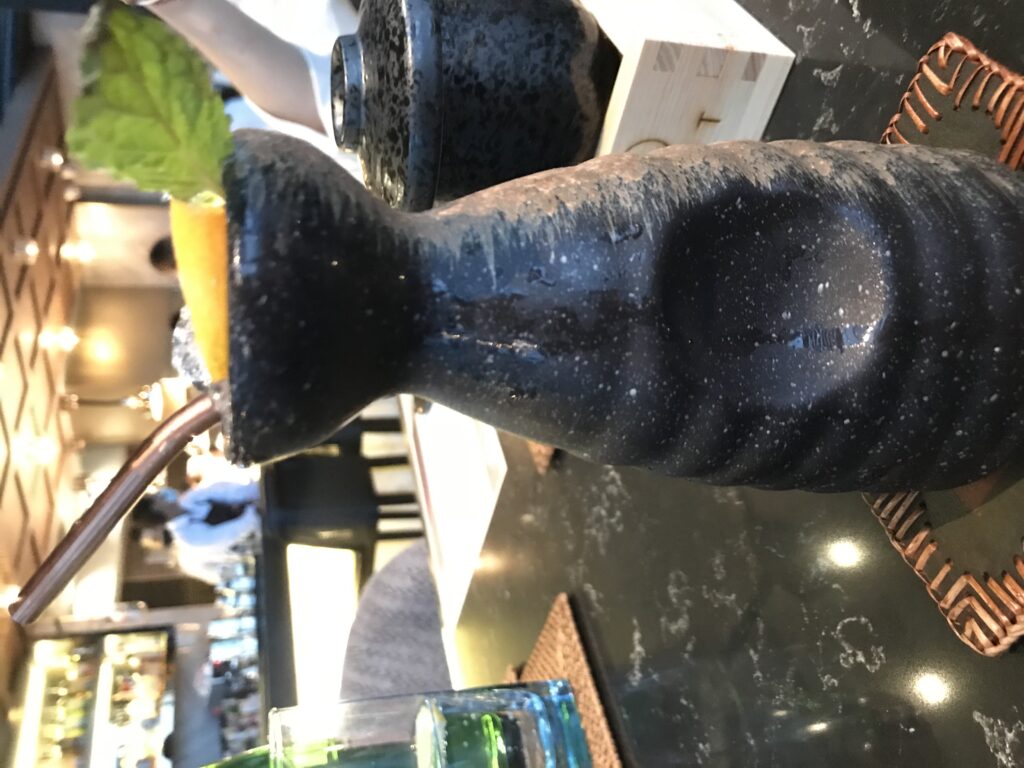 Part of 1-Group, Fire and FLNT are stirring up the flames with their offerings, and FLNT gets the night going with its Japanese-Peruvian sumiyaki bar and grill menu, starting with a libatious line-up of feel-good cocktails. Bright and fruity with just the right dose of sweetness, the Nuevo Casa, a blend of yuzu sake with pisco, cherry blossom essence, yerba mate orange tea and kumquat; and the Mizuame, a heady potion of Kyoho grape sake and cognac with blood orange liqueur, cherry blossom and citrus fruits, my taste buds were titillated and prepped for a long night of moreish bites at FLNT, followed by sumptuous dishes at Fire.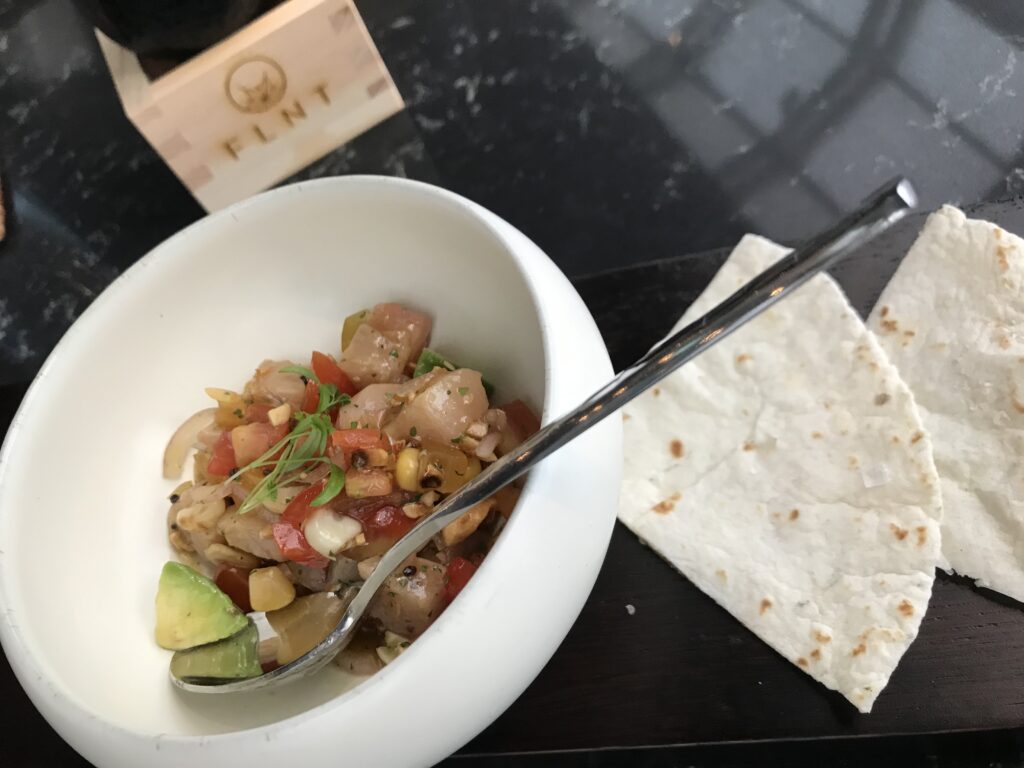 Nikkei cuisine is not just a fusion of Japanese and Peruvian influences; it is a culinary legacy that began in 1899 when the first Japanese migrants arrived in Peru. The cuisine is a perfect match of the strong highlight of seafood and grains in Japanese diets, intensified by the staggering diversity of Peruvian fruits, vegetables and herbs. Finding the equilibrium in the contrasting flavours of both Japanese and Peruvian food becomes an art form with creative interpretations. Headed by Executive Chef Lamley Chua who has chalked up over 19 years in honing Japanese culinary techniques from robatayaki and teppanyaki to sashimi, his take on Nikkei cuisine is exquisite.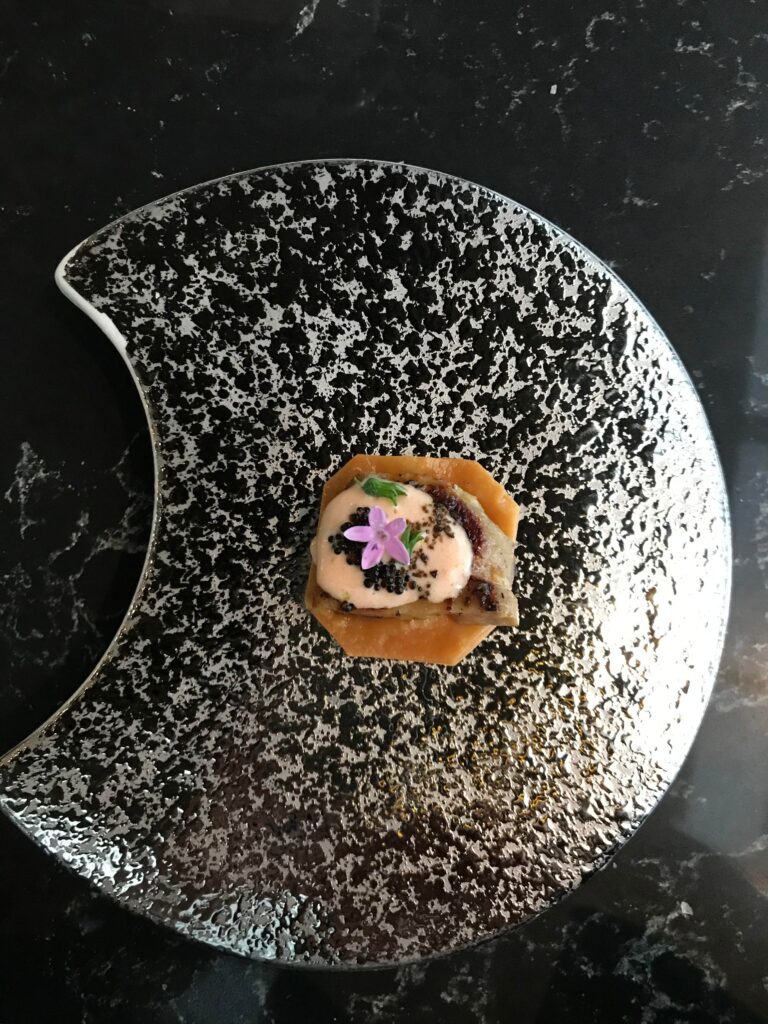 First up was Ceviche Nikkei, a refreshing dish of market fish with leche de tigre, lime, yuzu, roasted hazelnuts, shallots, tomatoes, avocadoes and white corn for balanced, textured bites, followed by the delicately presented Foie Gras Taco, a perfect bite of grilled foie gras, rocoto yoghurt, flying fish roe and kaffir lime on mini taco. This harmony of flavours and textures continued with the Gindara Misoyaki, which was soft and creamy contrasted by tangy aji verde, a Peruvian green sauce. Presenting an elevated version of comfort in a bowl, the Inka Sushi dish was a pleaser as well, with flame seared salmon accompanied by savoury pops of ikura and the slightly sweet yet spicy aji amarillo, a Peruvian yellow pepper.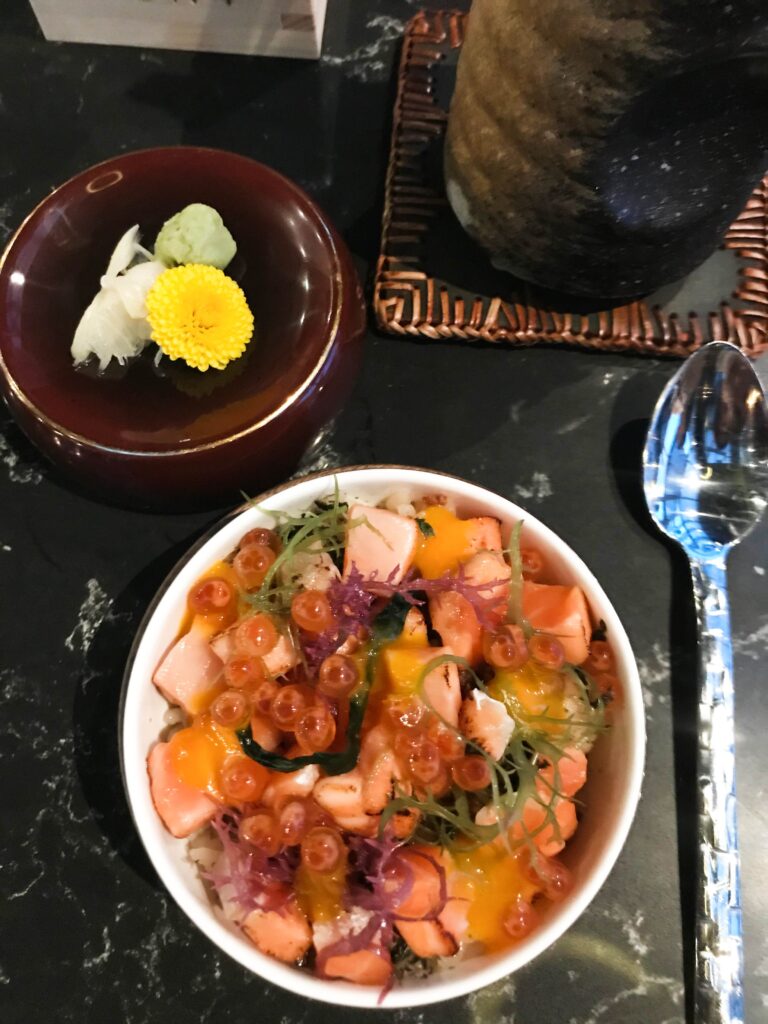 From the chic uplifting mood of FLNT with its catchy drum and bass background music, we moved up to the cosy dining nook of Fire overlooking the city lights for a sumptuous dinner. Paying homage to the primal art of cooking with fire, the restaurant serves up platters for communal feasting as well as menus designed for date night dining.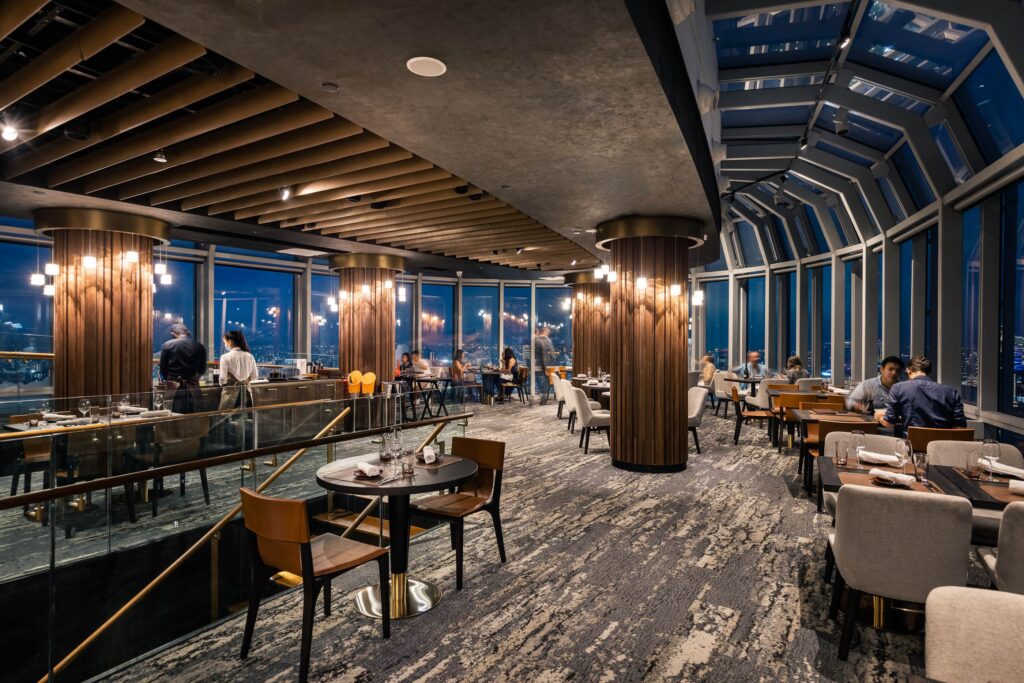 We started with savoury wagyu fat-brushed sourdough served with yerba mate smoked sea urchin butter; and the Mud Crab 'Rescoldo' cooked under almond wood embers and served with Hokkaido scallop, clementines and fennel pollen. It was a refreshing appetiser, perfect with sips of Perrier Jouet Champagne Grand Brut. Wood-fired cooking may not be the most refined culinary technique, but it's besides the point. It's about good-quality produce cooked in a style that requires patience, passion and instincts, much representative of an Argentinian culture that's all about passion and colour.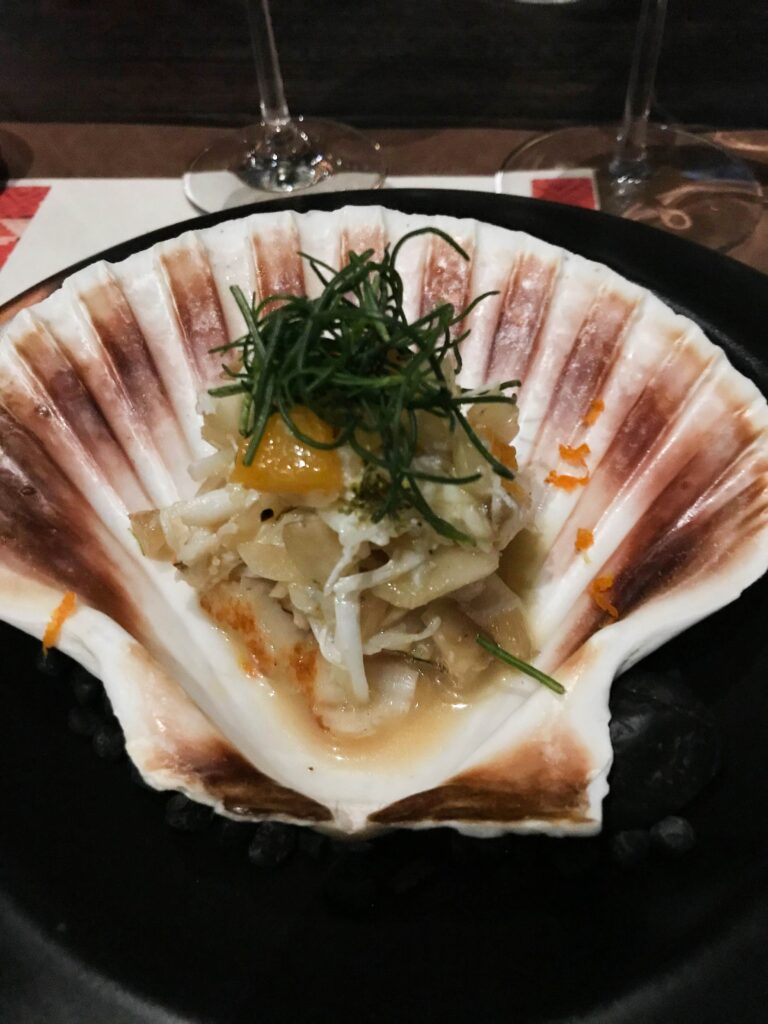 The Patagonian Red Prawns "Parilla" with Northern criollita sauce and Salt-baked Whole Rainbow Trout were paired well with a 2018 Luigi Bosca Gala 3 Viognier-Chardonnay-Riesling with its delicate, honeyed aroma and fruity, floral notes.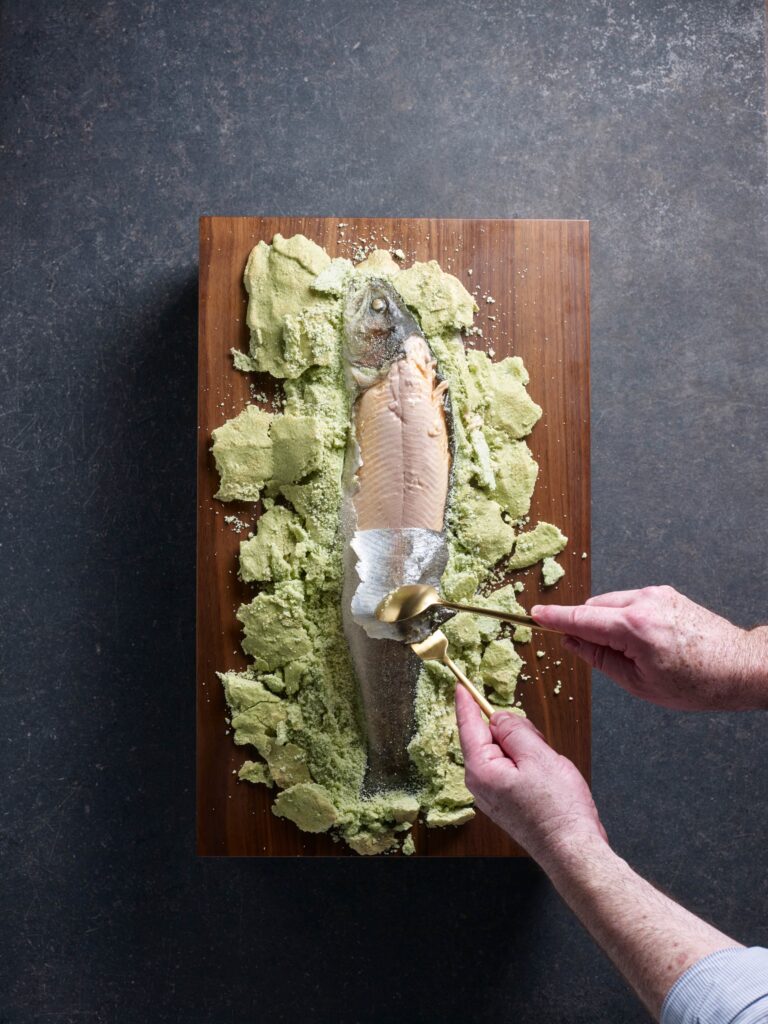 The main star of our tasting was the 'Devesa' Argentinian Grain-fed OP Rib with red chimichurri, which is the highest-quality angus beef from century-old producer Devesa. Its fine cattle breeds come from the Pampas region of Argentina, which is blessed with great weather and rich, grassy pastures. The rich flavour and tender texture of the beef only required a gentle of the salt shaker for some seasoning, and while the chimichurrri was nice to add another dimension to the flavour, it was hardly needed. This dish was paired with a 2015 Trapiche Iscay Syrah-Viognier, which was a smooth and complex winner with a beautiful fullness on the palate, charming on the nose with its rich aroma of stone fruits.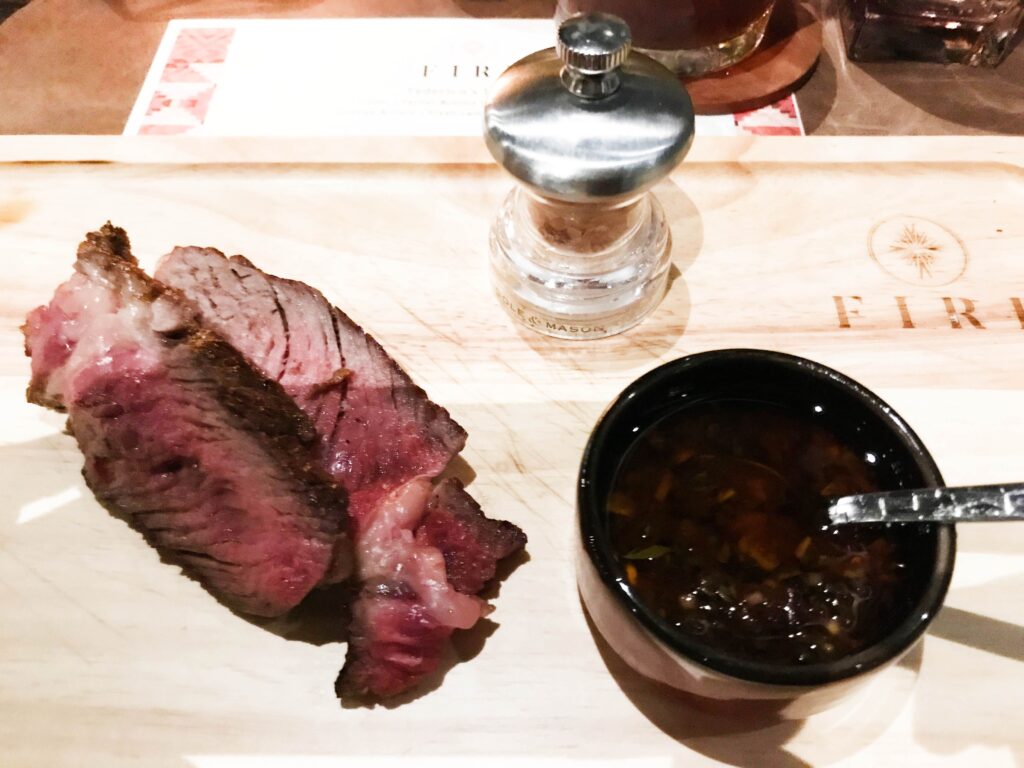 Conceptualised with the consult of chef-advisors Soledad Nardelli and Patricia Ramos, well-known for classic-contemporary cuisine and mastery of the grill, respectively, Fire looks set to keep the pace uptempo and passion burning for Argentinian flavours.
ION Orchard, Level 56, 2 Orchard Turn. Email: reservation@firerestaurant.sg/reservation@flnt.sg
SHARE