A new temple for sushi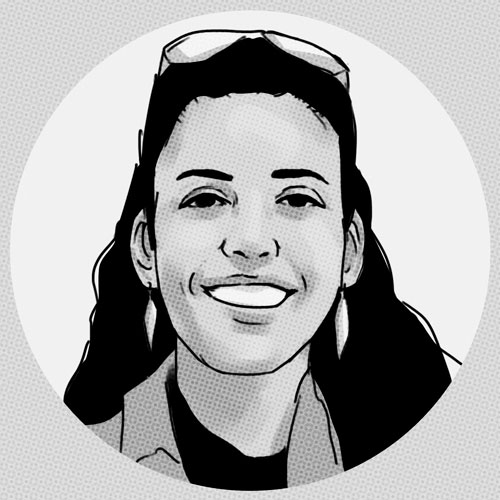 · 15 February 2021
·
Dining
A new Sandō inspired theme, three distinct dining spaces and a new 'Shu Ha Ri' philosophy are at the heart of the new Hashida Singapore.
There are some things worth waiting for. And waiting for Hashida Singapore to re-open has certainly been worth the wait. Marking it's third new location, Hashida Singapore is back yet again with a new concept, much to the delight of its loyal following of diners.
Master sushi chef (and chef-owner) Kenjiro 'Hatch' Hashida has teamed up with OUE Restaurants this time, the food and lifestyle division of global property developer OUE Limited, to open his latest 2,772 sq. foot namesake restaurant in Telok Ayer. Barely three weeks old, not only did Hatch brave opening his highly anticipated restaurant in the face of the pandemic, but he also promises diners many unexpected elements in his new premises, in addition to the high standards of kappo cuisine and award-winning traditional Edomae sushi served omakase style that he is already reputed for.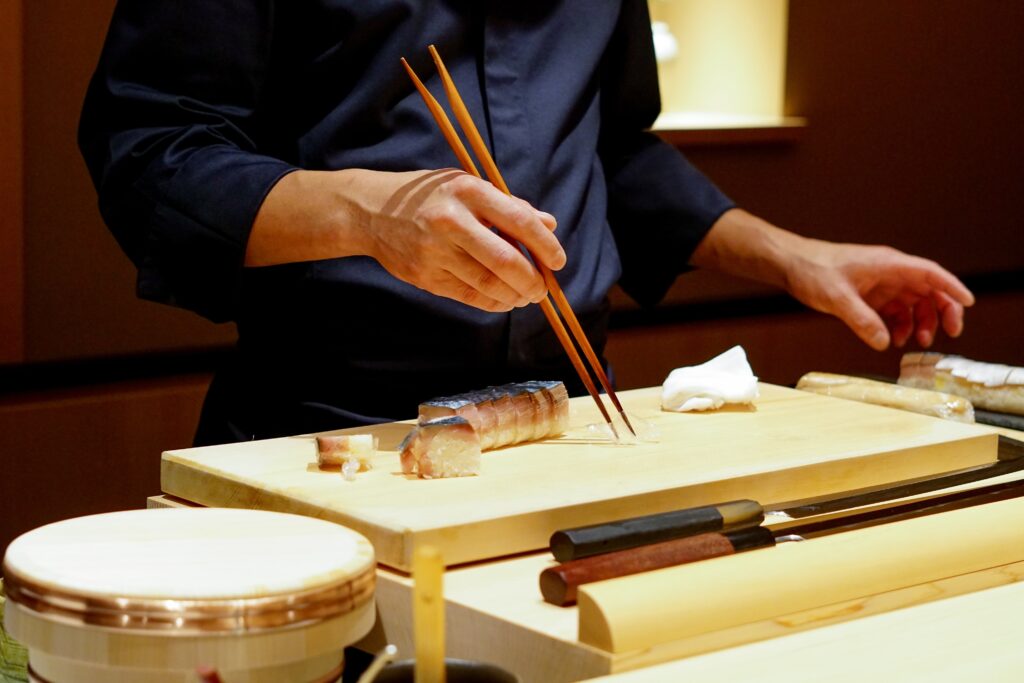 "Since Hashida restaurant was first established in 2013, we understand that food represents not just sustenance, but rather, a powerful and almost sacred medium through which we convene to share our knowledge, memories, cultures and joy. Here, we aim to take diners on a pilgrimage to discover some of Japan's most precious gifts of nature, harvested and prepared impeccably with years of experience, to be finally enshrined at the coveted chef's table at Hashida Singapore," says chef Hatch.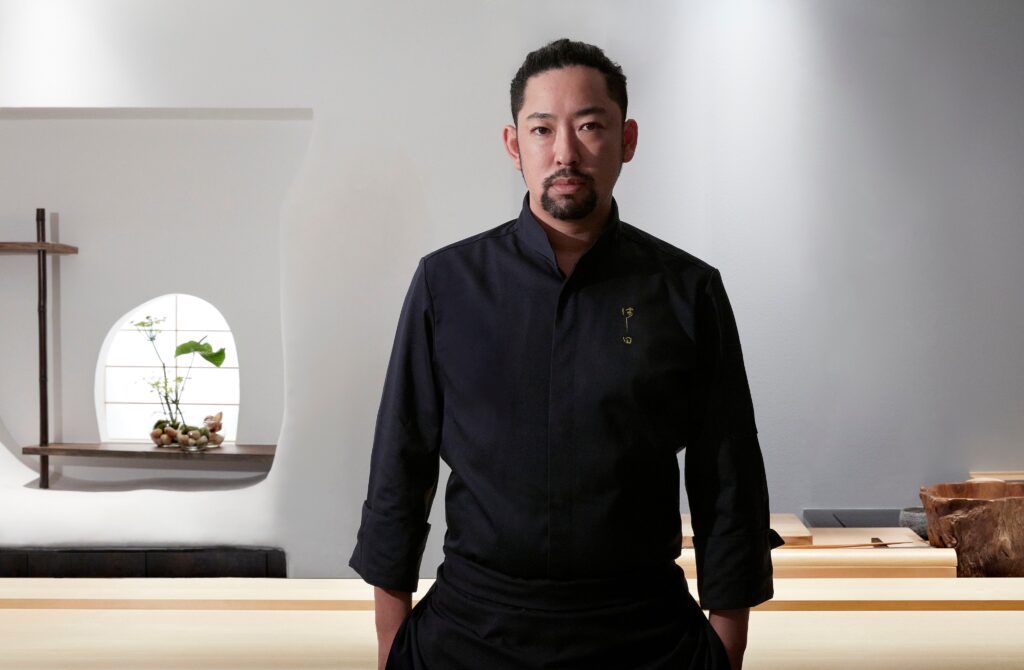 Adopting the Japanese concept of Shu Ha Ri (tradition, innovate and transcend), Hatch's new creations include inventive and globally-inspired dishes served in true Hashida Singapore's signature omakase style. The concept of Shu Ha Ri stems from Japanese martial arts but is almost universally applied to the learning of various disciplines and as a learning mind set, forming the fundamental principles of going through three stages of learning or training in order to finally obtain one's goal of mastery.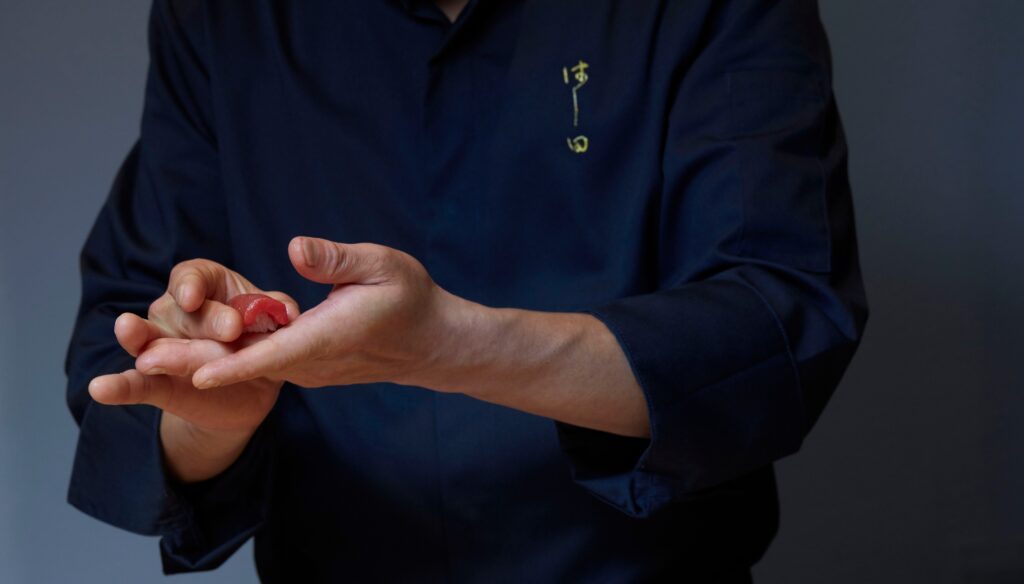 "When the restaurant first opened in Singapore in 2013, we originally focused on presenting authentic, high-end Edomae sushi in line with the centuries-old traditions stemming from ancient Tokyo," recounts chef Hatch. Since then we have gone on to introduce several creative dishes to our culinary repertoire, as our menu began to evolve with the experiences we gained from our interactions and collaborations with other masters of their trade. At Hashida Singapore, we are ready to take on the final stage in our journey to mastery through 'Ri' – where guests may look forward to dishes that transcend tradition in an innovative way."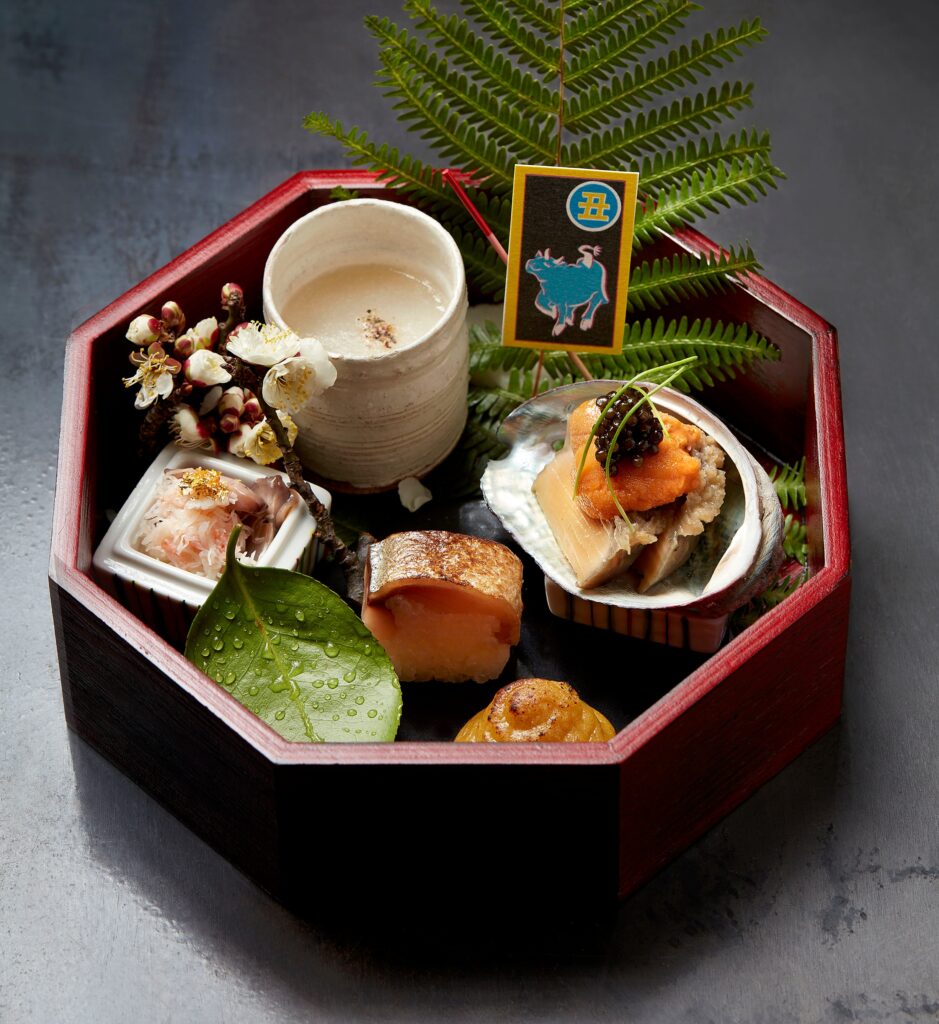 Embracing the theme of Sandō, diners stepping into the new space actually step into a hallway leading from the outer torii (shrine gate) entrance to the innermost quarters of a Shinto shrine, leading to the honden (main hall). Diners are then presented with a choice of three distinct dining spaces in the 'Hashida Universe', comprising a modern main 12-seater room, a traditional 8-seater and a smaller 7-seater private room.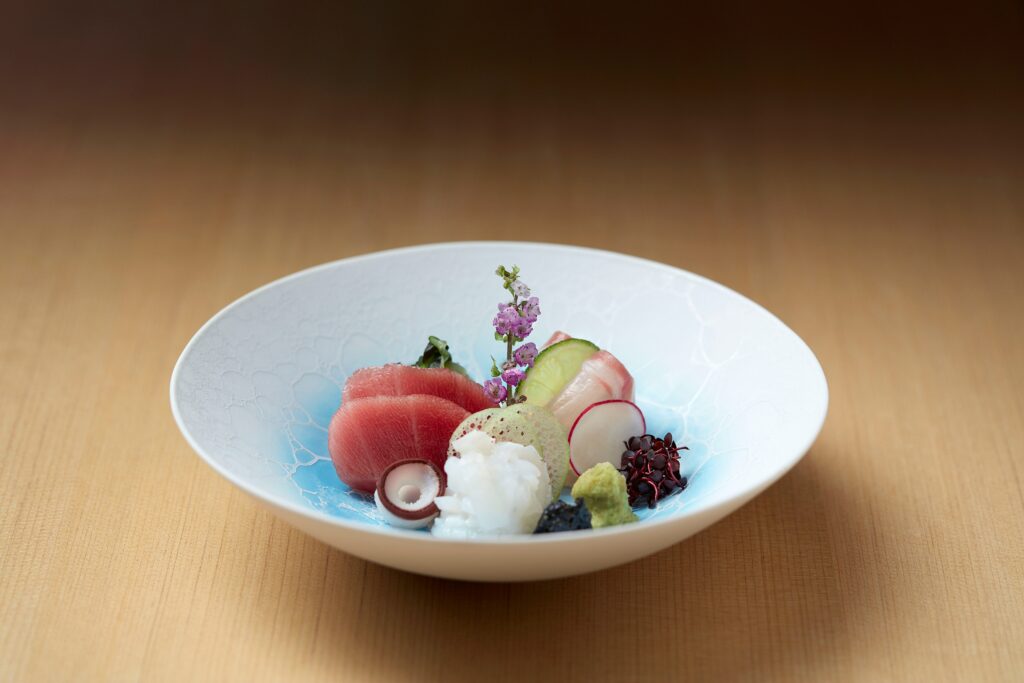 The 12-seater space features undulating ceiling textures to mimic a dramatic cloudscape where light and shadows converge to form the impression of dining among the clouds, further complemented by monochrome panelled walls that form a 360-degree greyscale swatch – transforming the dining room into symbolic embodiment of yin and yang, in a nod to the diversity and synergy of Chef Hatch and his team. And by incorporating day and night elements in one space, is also chef Hatch's way of paying hommage to the farmers and fishermen in Japan who toil endlessly to secure his produce, while he sleeps peacefully at night here in Singapore.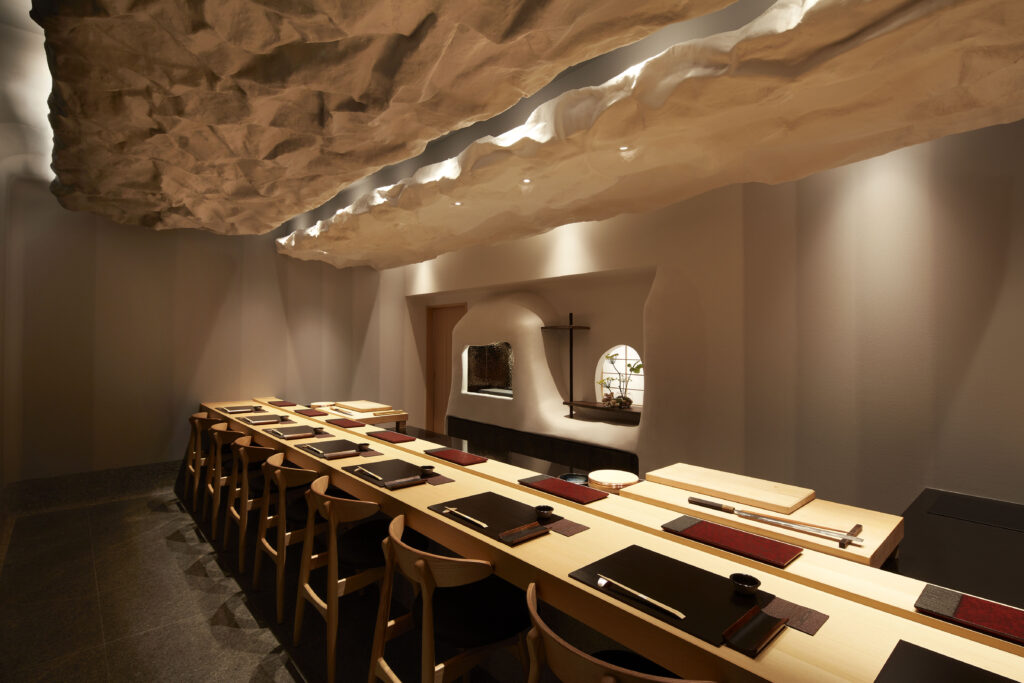 In the second room, chef Hatch continues to pay homage to Japanese history, culture and nature with the rustic elements in its 8-seater private dining room. Hiba wood is used throughout the room to mirror the architectural qualities of the first restaurant in Tokyo, which was built using the same type of wood from Hashida's familial home in Aomori. Thatched awnings also form part of the ceiling, adding to the atmosphere of dining in a traditional Japanese hut in the wilderness.
The final private room of Hashida Singapore seats seven, and the walls feature rare, 200-year-old wood beams imported from an ancestral house in Kyoto. Sakura wood was used to construct this one-of-a kind chef's table.
As always, it's the attention to the smallest of details and his strive for perfection that make chef Hatch stand apart from the competition. Not surprisingly, barely a month old, the restaurant is already full booked for the month, with only limited seating available for March.
77 Amoy Street. Tel: 8129 5336
SHARE