More delish choices for fans of plant-based food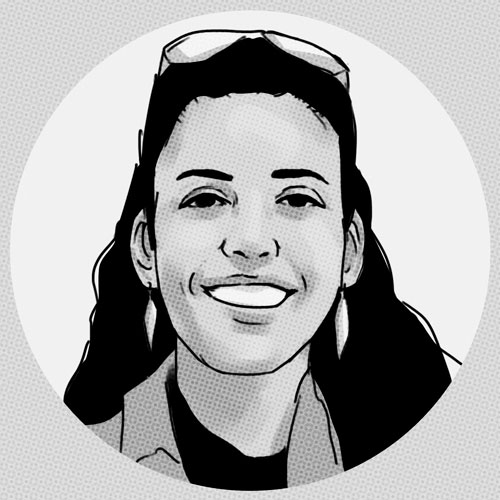 · 4 February 2021
·
Dining
Local artisanal bakery and café Baker & Cook introduces its new plant-based menu, available exclusively at its flagship Dempsey outlet.
Already home to artisanal homemade bakes and sourdough pizzas, Baker & Cook Dempsey now offers a selection of plant-based options, which can double up as either healthy starters or hearty mains. Tuck into:
Baked Baby Heirloom Beetroot ($15)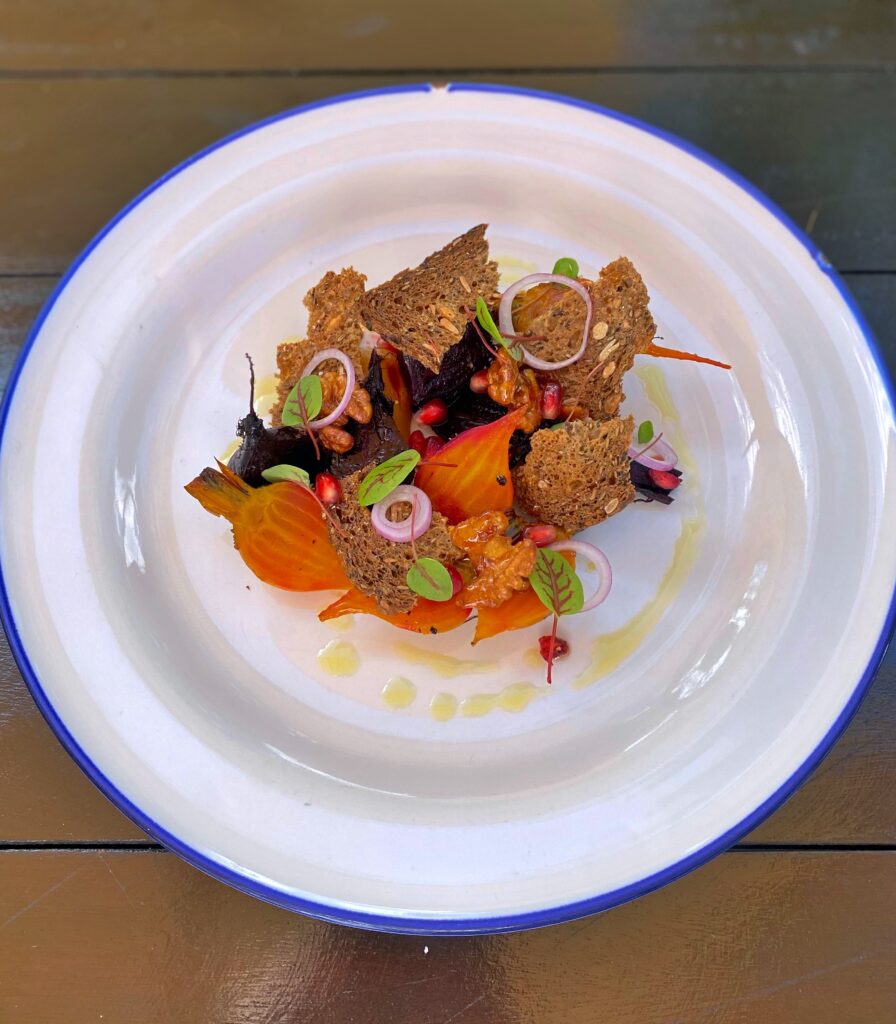 Seasoned with thyme, garlic, sea salt and pepper, the baby golden and red heirloom beetroots are roasted at high heat to render this appetising starter. Topped with shallot rings, seeded rye crisps as well as caramelised walnut pieces, dressed with olive oil and pomegranate molasses.
The Impossible™ Sausage Roll ($19)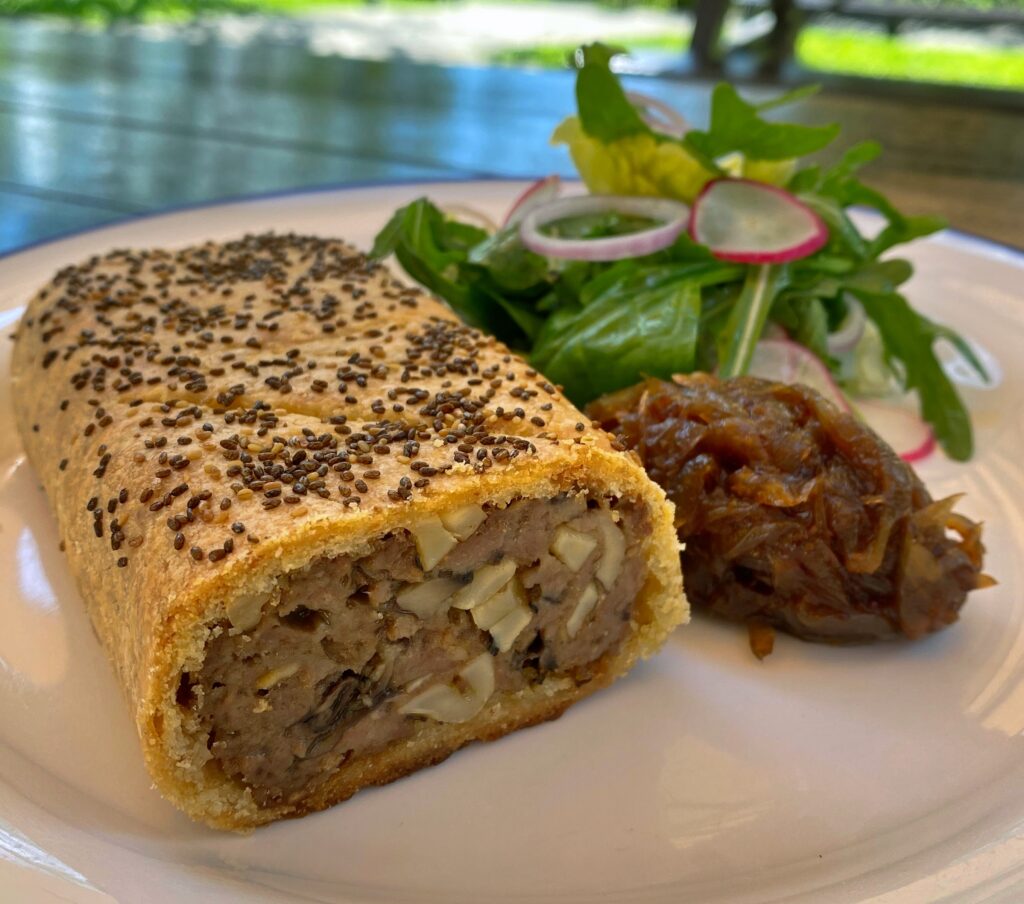 Flanking a filling of Impossible™ mince with white onions, button mushrooms, garlic and roasted cashew nuts. The moreish mixture is enveloped within an aromatic vegan pastry skin, served with a side of garden salad and homemade onion jam.
Thai Green Curry Pot Pie ($19)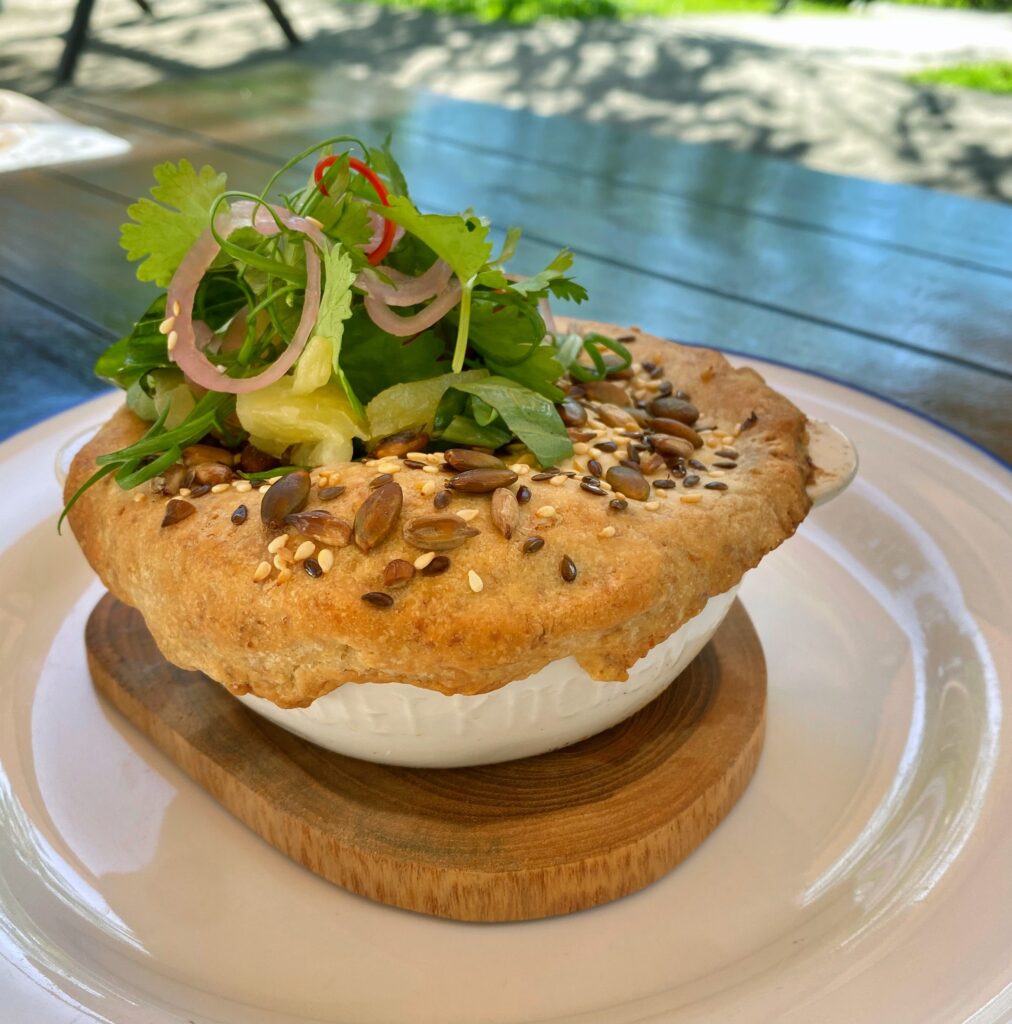 A spice lover's choice, the Thai Green Curry Pot Pie features pumpkin, eggplant and snow peas cooked in a fragrant coconut gravy that is rich and punchy, and covered with a sunflower seed-studded vegan pastry skin. Tame the heat with pineapple and herb salsa atop the pastry.
Charred Cauliflower Steak ($20)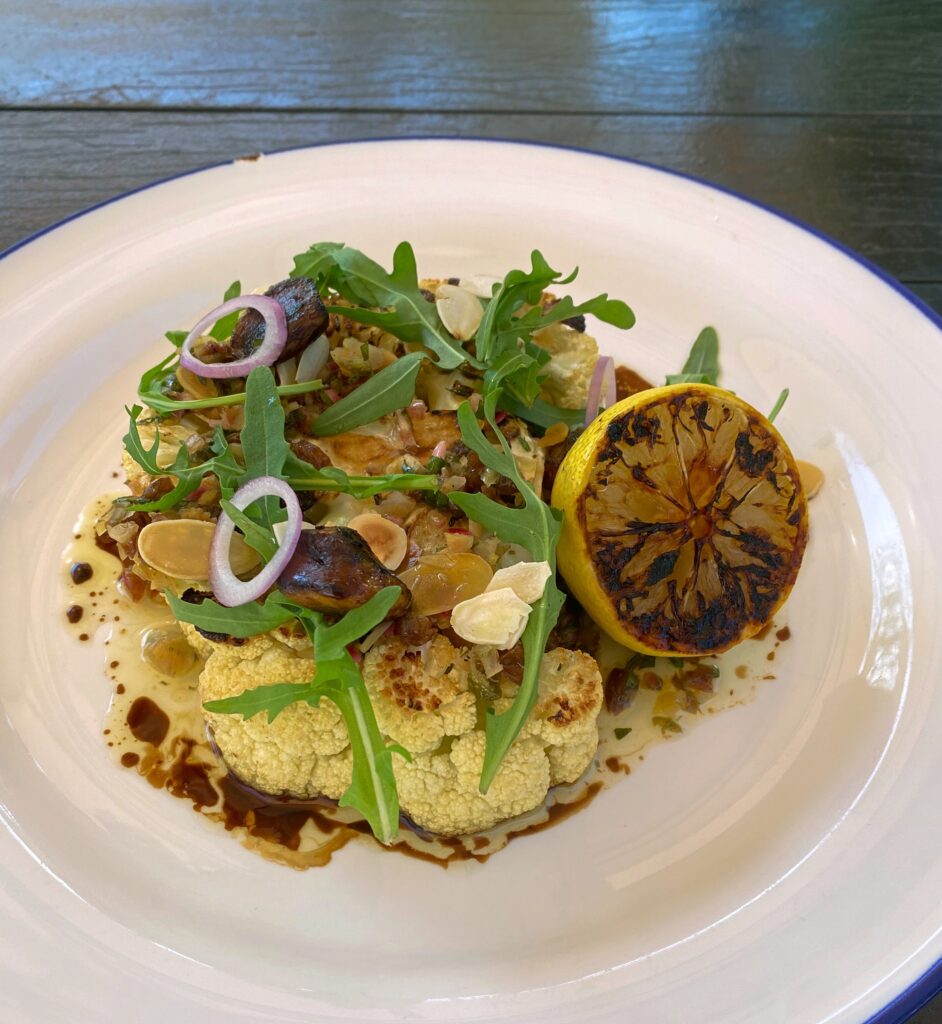 Light and refreshing, the 'steak' is pan-seared then roasted in the oven. Topped with rocket and shallot rings, its texture is further elevated with roasted almond flakes, served with almond, caper and raisin salsa.
The Impossible™ Mushroom Swiss ($22; $26 with fries)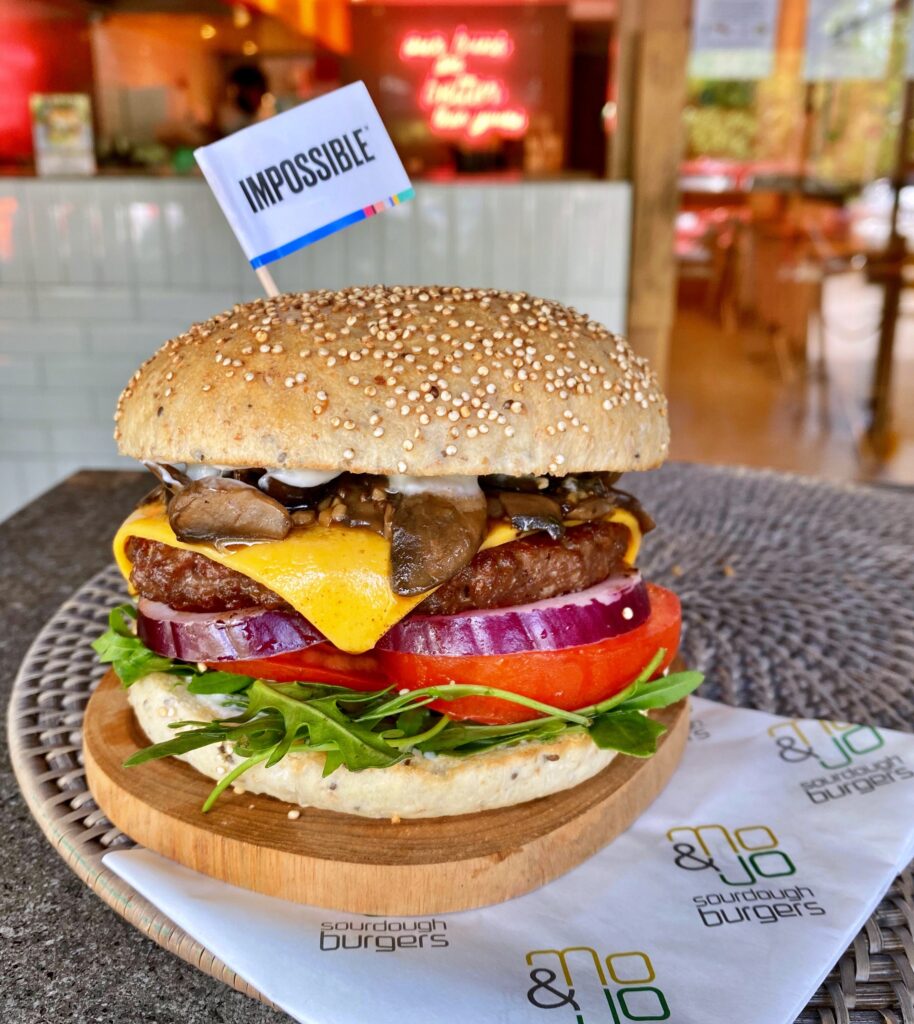 This hearty burger comprises a satisfying patty made with Impossible™ mince, fresh red onions, tomato slices, rocket, sautéed mushroom, vegan Daiya cheese and vegan truffle mayonnaise, sandwiched between house-made eggless quinoa-studded buns.
Pizza 10 (round, 12-inch: $26; plank, foot-long: $13)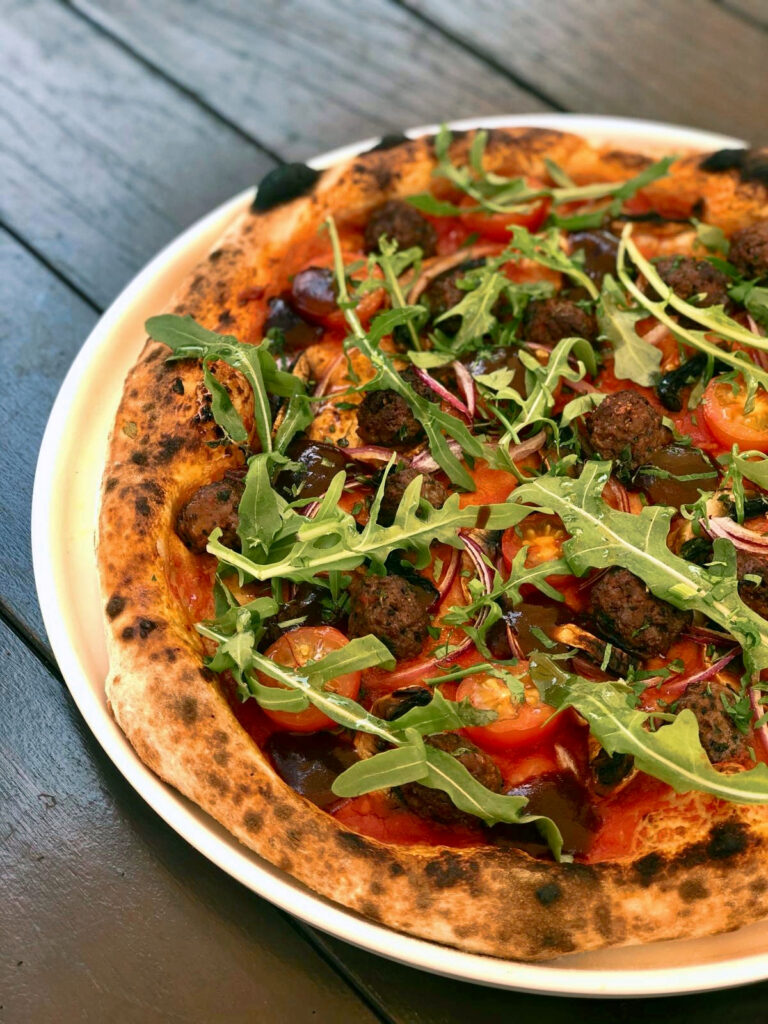 A new addition to Plank Sourdough Pizza's menu, Pizza 10 features 'meatless' meatballs that are hand-made with Impossible™ mince, mushrooms, cherry tomatoes, Spanish onions and rocket, along with dollops of barbecue and tomato sauce.
Also available are select vegan wines – a fruity Weemala Sauvignon Blanc or smoky and spicy Shiraz Viognier ($56 per bottle (dine-in); $52 per bottle (takeaway)).
27A Loewen Road. Tel: 6251 1098
SHARE