Raising the steaks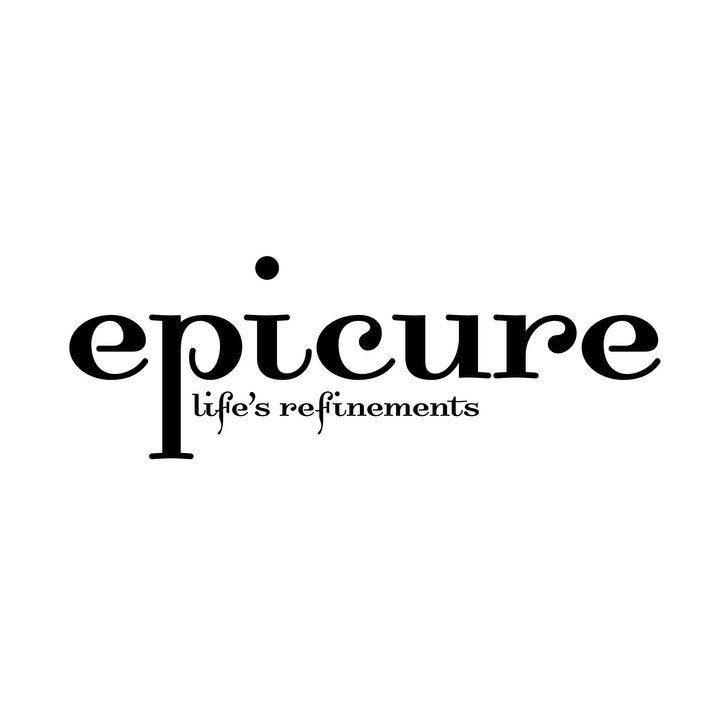 · 1 February 2021
·
Dining
Head to Wolfgang's Steakhouse for a picture-perfect Valentine's Day celebration.
Picture this: It's Valentine's Day and you're in a sophisticated New York steakhouse, impressing your date with an utterly sumptuous steak dinner, while gazing out over picturesque river views. This may sound like a fantasy (especially now) but Wolfgang's Steakhouse Singapore can make this tantalising vision a reality.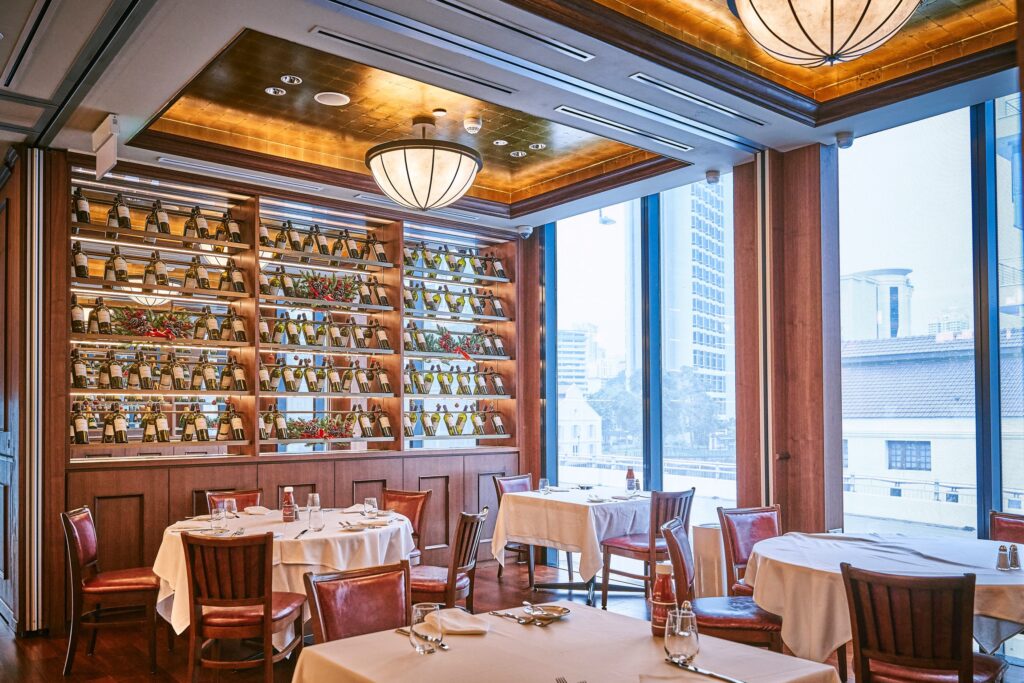 Located in the sleek environs of InterContinental Singapore Robertson Quay, Wolfgang's Steakhouse is the first Singapore outpost of the renowned New York restaurant opened 17 years ago by Wolfgang and Peter Zwiener and their associates. Globally renowned for their tender sub-primal cuts of prime USDA Black Angus meat, which are dry-aged in a specially designed ageing room for an average of 28 days, Wolfgang's Steakhouse has become a beloved addition to the local dining scene since debuting here in 2017. Dining here is a transportive experience – its solid walnut floors, rich mahogany bar, sleek chandeliers and tasteful mosaic accents all combine to create a warm yet refined atmosphere that's perfect for everyday dining with flair.
Wolfgang's Steakhouse offers the ideal setting for romance, especially with its special four-course Valentine's Day menu ($328++ per couple).
Start off with the Burrata Cheese Salad featuring a luscious, creamy orb of the famed Italian cheese, artfully drizzled with balsamic glaze, extra virgin olive oil and topped with tomatoes, roasted peppers and arugula. Next is a flavourful clear chicken soup, freshly made in-house to nourish the soul and prepare your tastebuds for the main event.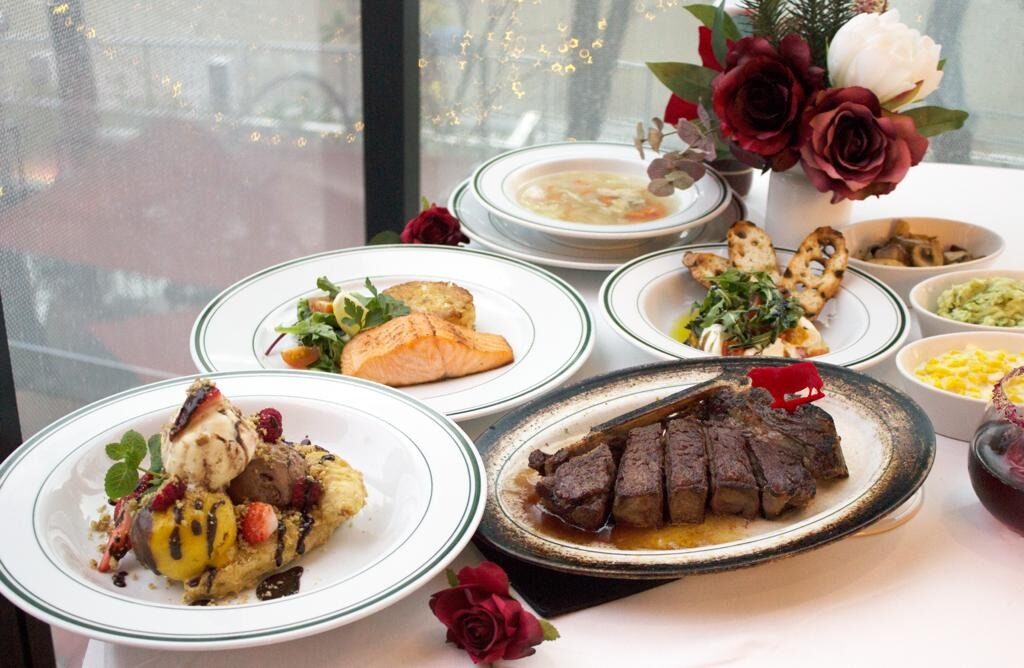 Satisfaction is guaranteed when you're presented with the New York Striploin, a sumptuous 700g bone-in steak that's been dry-aged for 28 days and served on a sizzling plate. Meat connoisseurs who prefer more intense bites may opt for the 60 Days Ribeye, which is much more tender and flavourful. Or go for the gusto – opt for the show-stopping Porterhouse for Two (for an additional $50). Also served sizzling, this succulent 900g bone-in steak comprises both sirloin and filet mignon cuts – allowing you and your guest to enjoy two cuts of meat in one steak. Those who prefer seafood, meanwhile, can choose Wolfgang Steakhouse's Grilled King Salmon, which features super-fresh King Ora salmon from New Zealand served with a Jumbo Crab Cake and salad.
To accompany your main dishes, choose two from four classic steakhouse sides – sauteed mushrooms, green pea mashed potatoes, cream of corn or creamed spinach.
End your dinner on a sweet note: a classic banana split with a Wolfgang's Steakhouse twist. It tops four cold, creamy scoops of ice cream (strawberry, chocolate, vanilla and banana) with warm, crispy fried banana fritters drizzled with chocolate sauce, chopped pecans and mixed berries – a truly decadent treat.
The menu comes with your choice of two sangrias or cold-pressed juices, but we recommend pairing your meal with a refined Italian wine. The Parusso Barbera D'Alba Ornati DOC 2019 ($145) enchants with its notes of dark sweetness with syrupy flavours of creme de cassis and blackberry confit, while Vallebelbo Le Filere Dolcetto D'Alba 2018 ($135) is intense yet delicate, moderately acidic yet pleasantly almondy. It's a perfect complement to a special Valentine's Day feast at Wolfgang's Steakhouse you're sure to remember fondly for years to come.
1 Nanson Road, #02-01. Tel: 6887 5885. https://wolfgangssteakhouse.sg
SHARE