Dining
A cheese-paired Chinese New Year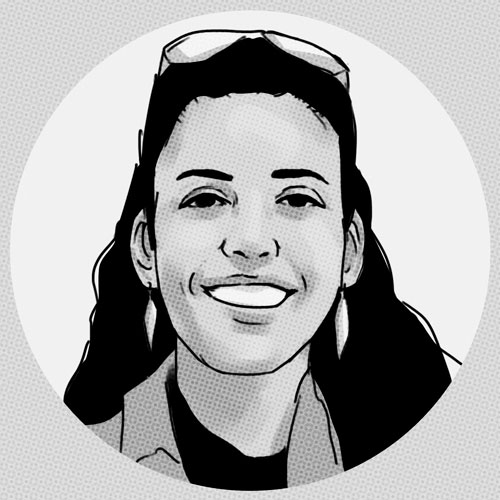 · 27 January 2021
French culture meets Chinese traditions with Europe, the home of cheese.
Usher in the Year of the Ox with acclaimed cheesemonger François Robin and 2011 winner of Meilleur Ouvrier de France (MOF) for cheesemongers, and local food connoisseur and one of The World's 50 Best's TasteHunter Sihan Lee, with their specially collaborated CNY-themed cheese sharing platter, pairing French cheeses with traditional CNY goodies.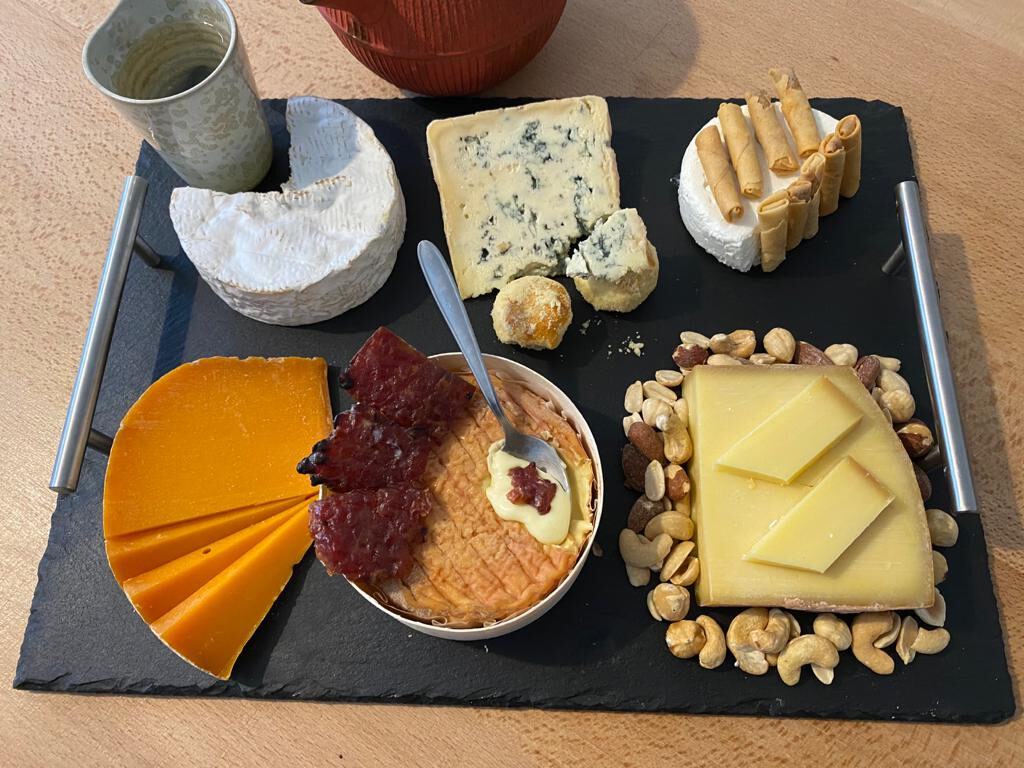 Says Lee, "French cheese isn't conventionally consumed by us Singaporeans, so this the opportunity to gain insights on how to pair CNY snacks with French cheese was one not to be missed." Organised by the French Dairy Board (CNIEL) and supported by the European Union, this is the first-ever collaboration of its kind, bringing together flavours and cultures on a cheese board.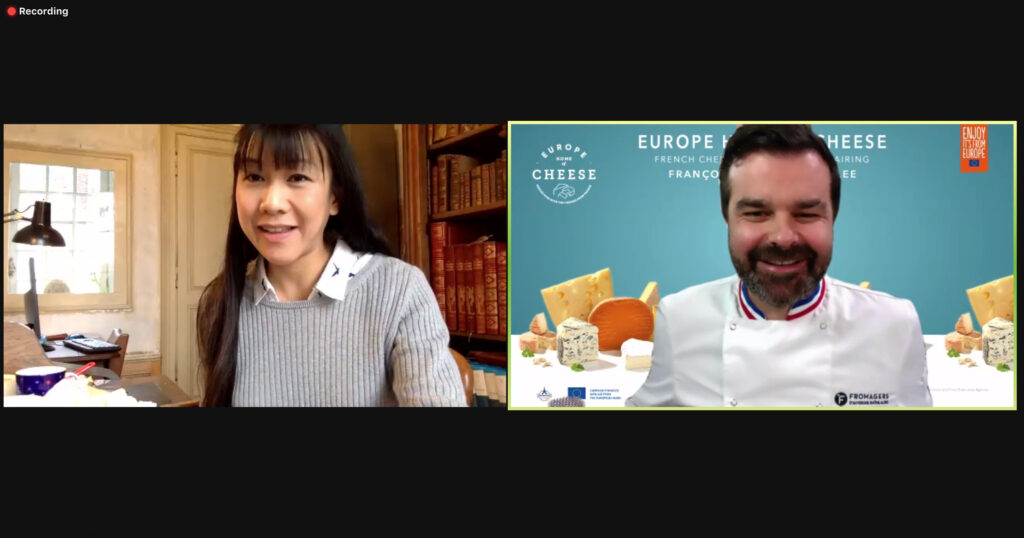 Indulge in their unique pairing recommendations:
Triple Crème with Shrimp Rolls – The crisp fried shrimp rolls add a savoury, spicy and salty kick to the creamy cheese flavour, and the crackling of the golden-brown skin gives this pairing an addictive mouthfeel. Enjoy the umami flavours and contrasting textures by dipping the roll into the gooey Triple Crème or cut a slice of the cheese to spread onto the roll.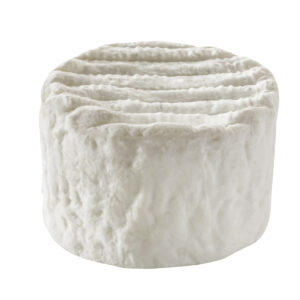 Camembert with Oolong Tea – An elevated version of the bubble tea and cheese foam combo, this cheese and tea pairing refreshes the palate while introducing floral notes from Oolong Tea and mushroom and animal notes from Camembert, best enjoyed with a cup of Chinese tea after a meal.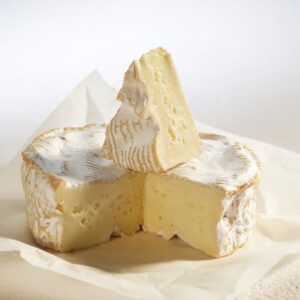 Comté with Cashew Nuts –Comté's versatility with its complex flavours make it a perfect match with unsalted cashew nuts (or any other types of nuts).
Mimolette with Oolong Tea – Reminiscent of a dense chocolate with hazelnut notes, the pairing of Mimolette with Oolong Tea is a comforting and soothing experience.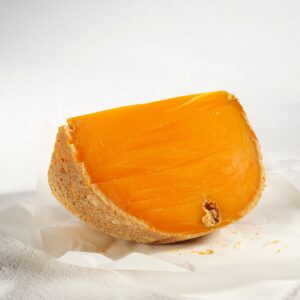 Bleu d'Auvergne with Pineapple Tarts – Blue cheese's salty notes are best complemented with sweet flavours such as dried fruit and honey, hence making for a perfect pairing with pineapple tarts. The buttery and crumbly pastry provides added texture to the layered yet balanced combination of cheese and pineapple. Sweet and coconuty kaya also makes for a great pairing with Bleu d'Auvergne.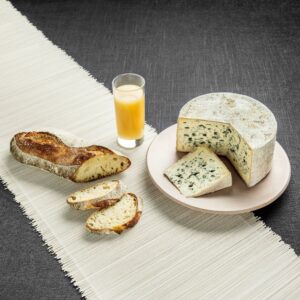 Époisses with Bak Kwa – Described by François as smelling "fermented, intense and a little bit scary for some," Époisses is a strong cheese that actually tastes milder than expected. This dynamic pairing oozes incredibly rich flavours and smooth, chewy textures that are accented with wisps of smokiness and sweetness from the versatile bak kwa.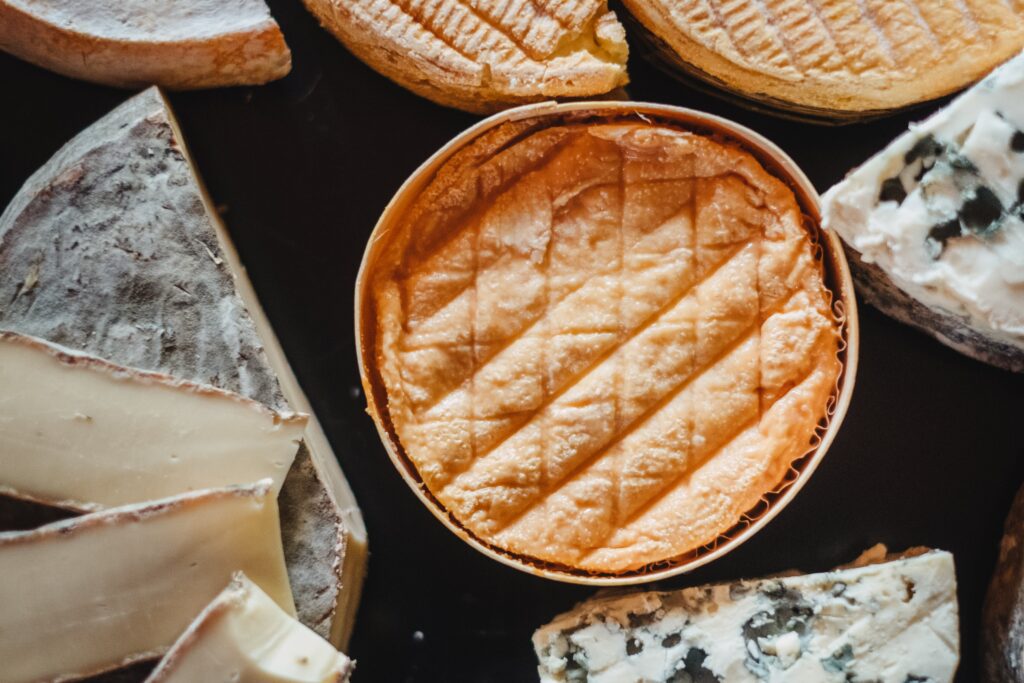 CNY-Pairing with American cheeses
Chef Vindex Tengker, Certified USA Cheese Specialist & Chef Consultant, USA Cheese Guild says that pairing food and cheese is an art form; which when done properly, enhances the flavour, mouthfeel and experience of each component. His rule of thumb for cheese pairings is to find whether they can be "Complementary pairings" with similar flavours and characteristics; or "Contrasting pairings" where both have two or more combination flavours that match, such as Sweet, Sour, Salty, bitter and umami.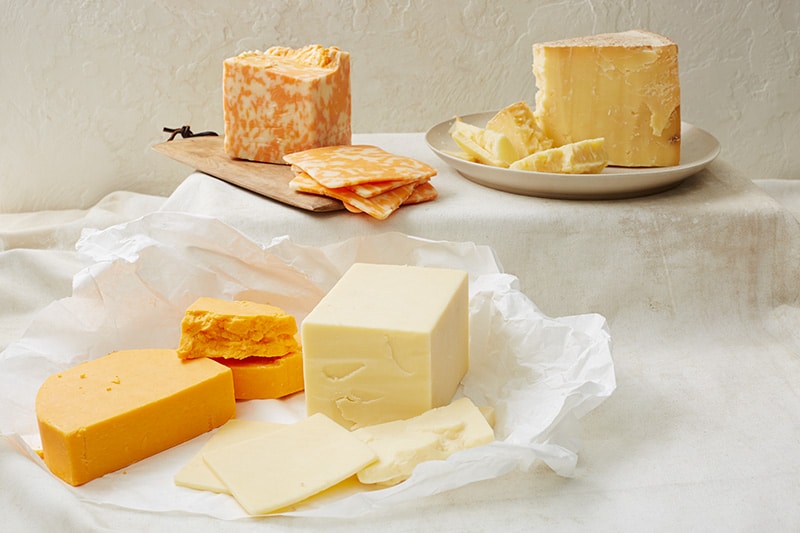 Tengker suggests the following pairings for typical CNY treats and snacks:
Pineapple Tarts – its sweet caramelised sweet fruity flavour goes well with Semi hard cheese Aged Cheddar and Alpine style Cheeses such as Gruyere and Emmental. The cheese sharp fruity flavour, caramel, butter scotch and nutty characteristic creates a harmony when eaten together with the sweet tarty flavour of the pineapple tart. U.S. cheese pairing suggestion: Bandage Wrapped Cheddar, Cheddar Sharp (any style).
Bak Kwa – This type of Pork Jerky has lots of complex flavours due to its spices, and sweet, spicy, tangy and barbecue characteristics. Bak Kwa goes well with strong cheeses, such as blue cheeses, as its savoury, creamy and slightly sweet aftertaste will balance the spiced and smoky flavour of the pork. Bak Kwa can also be paired with similarly spiced smoked and flavoured cheeses to enhance its flavour. U.S. cheese suggestion: Original Blue, Big John Cajun, Apple Walnut Smoked, Teahive.
Salted Egg Fish Skin – with its crispy, savoury and salty, this type of snack is best paired with cheese that are creamy, soft to pilota style cheeses with some sweet notes to balance out the texture and flavour. U.S. cheese suggestion: Cream cheese (any type), Mozzarella or provolone.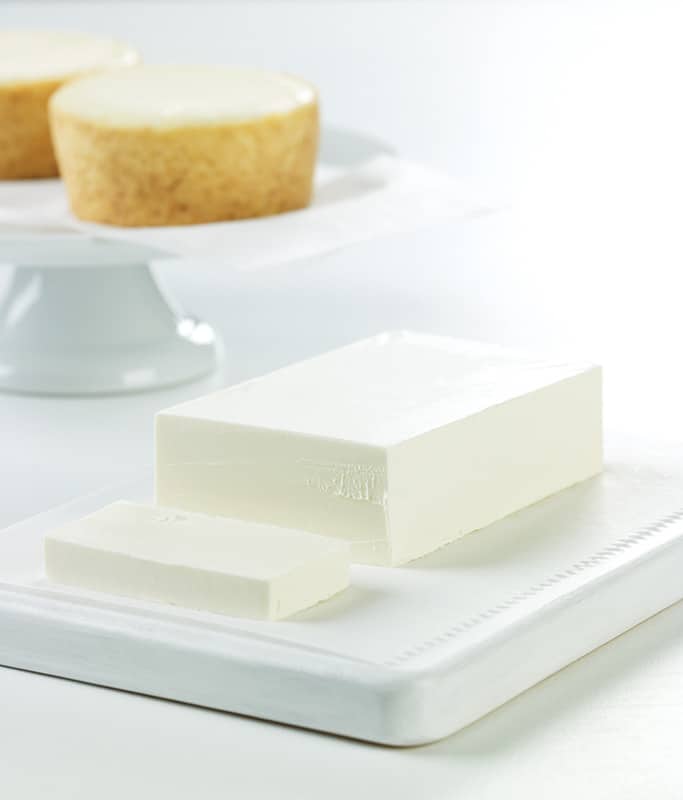 Prawn Rolls – this crunchy spring roll type of snack with shrimp paste pairs well with any type of Cheddar and Colby Cheese because of its smooth, rich and nutty flavour. U.S. Cheese suggestion: Cheddar and Jack (any type from mild to flavoured, even with enhanced spice like jalapenos, black pepper, etc.)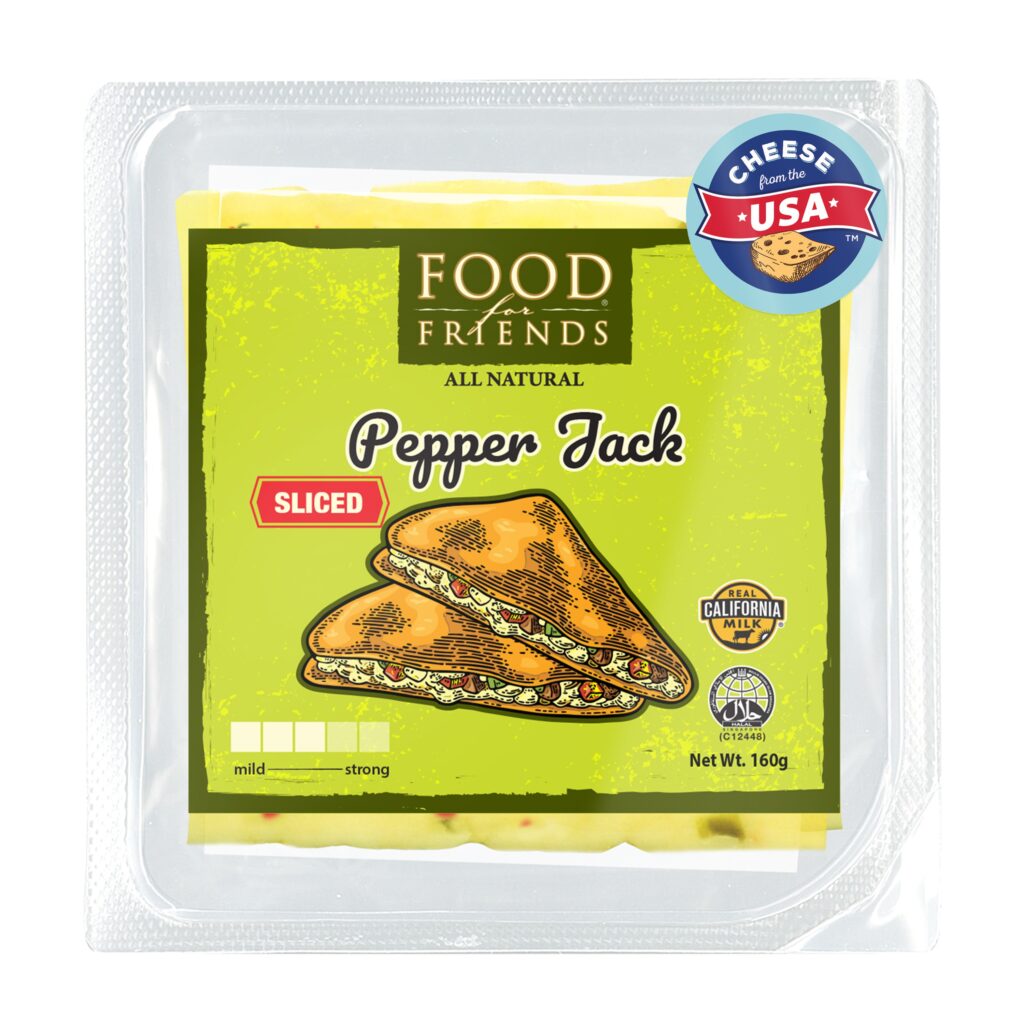 Nian Gao – When pan-fried, this sticky glutinous rice treat goes well with a mild Cheddar cheese or Gouda. U.S. Cheese suggestion: Cheddar Mild (any type or style) and Gouda.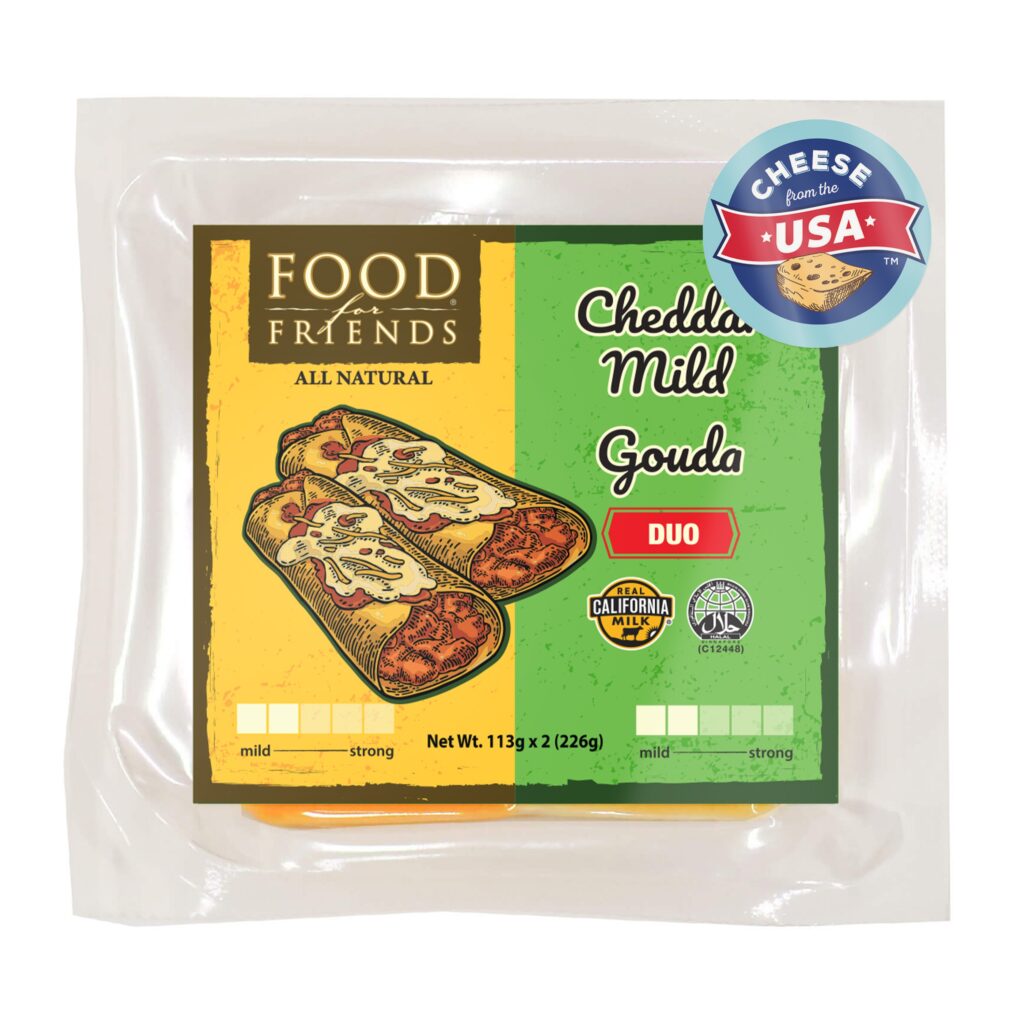 Chinese Tea: Tea and cheese share similar characteristics when it comes to age, tannins and a sweetness profile, hence the right pairing can potentially greatly enhance flavours of both the cheese and the tea. U.S. Cheese suggestions: Ricotta Cheese whole milk, Original Blue Cheese and Cheddar (mild to sharp type).
White tea with Ricotta cheese – as both are light in texture, the ricotta enhance the sweetness and the tea grassiness round out the cheese.
Green Tea with Cheddar(especially aged cheddar) – the grassy element of both bring a great harmony while peppery note of cheddar match the buttery element of the tea.
Black tea with Blue Cheese – this combination brings creamy, sweet and tangy elements of the blue cheese, rounding it up with the smoky and smooth taste of black tea.
CNY-Pairing with British Cheeses
And for something in between American and creamy European-style cheeses, Marks & Spencer Singapore's extensive range of over 50 varieties of cheese makes it easy to pair with typical CNY snacks, as they tend to be harder and more strongly flavoured than traditional softer and more buttery European-style cheeses.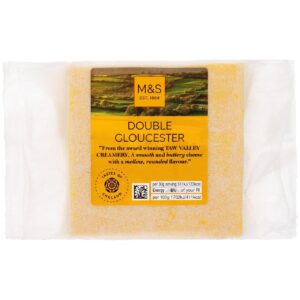 While most cheeses at M&S are well suited for a CNY pairing, Chris Dawson, Senior Cheese Buyer at Marks & Spencer, together with his cheese expert, suggest the following pairings especially suited to British cheeses:
Pineapple tarts – pair especially well with the award-winning 2yr Cornish Cruncher cheddar, which is made exclusively at the Davidstow creamery in Cornwall, southwest England. Its savoury, nutty flavour balances the intense tropical fruitiness of the pineapple, while the crunchy lactate crystals in this cheese complement the buttery flakiness of the pastry.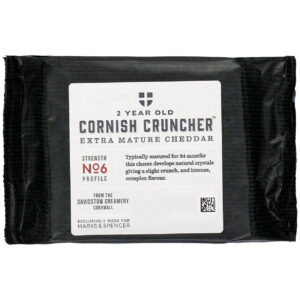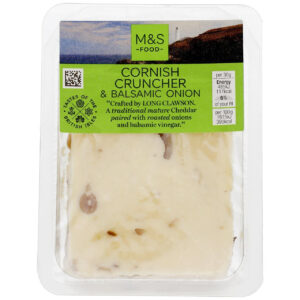 Pistachios and walnuts – the creamy mild Welsh goats cheese are an ideal match for the salty crunch of pistachios, especially when you add a drizzle of honey on top. Likewise, walnuts marry perfectly with the delicately rich mature blue Stilton and slices of fresh pear.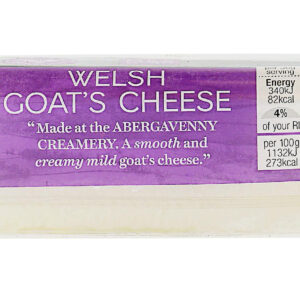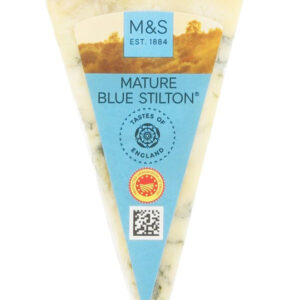 SHARE