Pushing Culinary Frontiers At Restaurant Euphoria
Chef Jason Tan reveals his innovations in Gastro-Botanica 2.0 at his recently launched restaurant.
Restaurant Euphoria isn't just a restaurant; it is a piece of the highly acclaimed Jason Tan's soul, as the enjoyment of food at its finest has always been one of Tan's greatest pleasures and source of his most cherished memories. And now, true to its name, Euphoria delivers delight, wonderment, and enduring memories through the unique experience of Gastro-Botanica.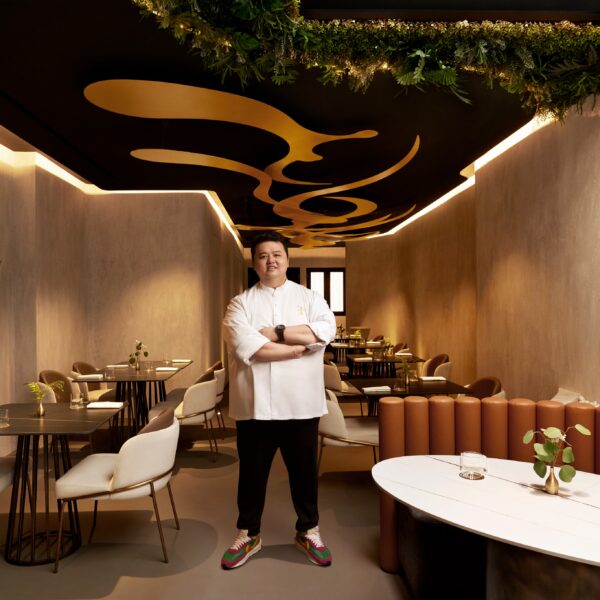 Armed with a curious mind and natural wanderlust to exploring the foods of the world, Tan combined his discoveries and insights with his Asian roots and a deepening passion for botanicals to create Gastro-Botanica in 2014, best described as an original culinary philosophy showcasing carefully sourced and prepared premium vegetables, meats and seafood, where prominence and elaboration are given to botanical elements of vegetables, tubers, herbs, spices, and fruits. Through it, Tan found the relentless impetus to innovate, push boundaries, and reimagine existing conventions. Tan raised Gastro-Botanica to an exquisiteness that saw him lauded as the first and only Singaporean chef to receive both a ranking on Asia's 50 Best Restaurants from 2016 to 2020, and one Michelin star from 2016 to 2019, during his tenure as Chef and Co-owner of the Corner House.
Intent on taking Gastro-Botanica further, Jason elevated its practices and principles, creating a cuisine that gave even more prominence and significance to botanical elements; and in the process stretching the limits of French gastronomy. He calls it Gastro-Botanica 2.0.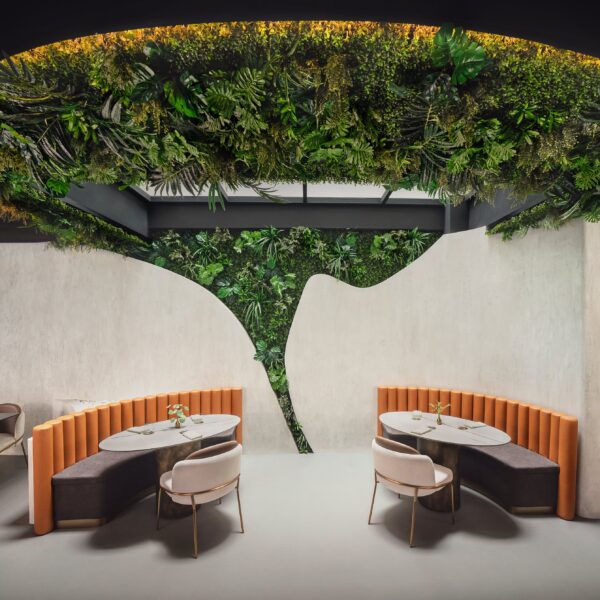 Restaurant Euphoria is now the quintessential stage for Gastro-Botanica, as it illuminates its every aspect, right from concept and design to cuisine and tableware. For instance, the interiors expertly mimic a lush indoor garden of creeping foliage and streaming light; natural colours and finishes; and striking visual evocations of the Onion – Tan's favourite and signature vegetable. The first sight of the Cévennes onion sparked his passion for edible botanicals, and its pliant luminous layers have become a metaphor for his own personal quest to always 'peel away' to new discoveries and breakthroughs, while complementing his amazing ability to make the ordinary extraordinary.
For instance, with Version 2.0, Jason introduces Gastro-Botanica Essences – La Symphonie de Légumes; meatless base sauces made from pure botanical extractions and reductions, marking a radical departure from the foundational 'mother sauces' of French haute cuisine, and paving the way for further innovation. Indulge in unique creations such as Tan's signature dish of Cévennes onion celebrated four ways, 'My Favourite Vegetable'; and the new Oignon Jamboree, among others.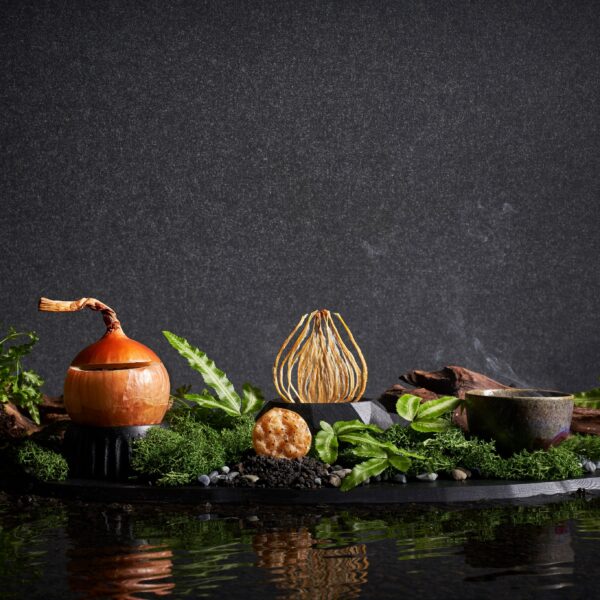 Another new invention unique to the restaurant is the 'Mochishire', a happy marriage between the 'Pão de Queijo' Brazilian mochi bread and Yorkshire pudding. Served with a caramelised onion dip, this bread course is inspired by the French onion soup.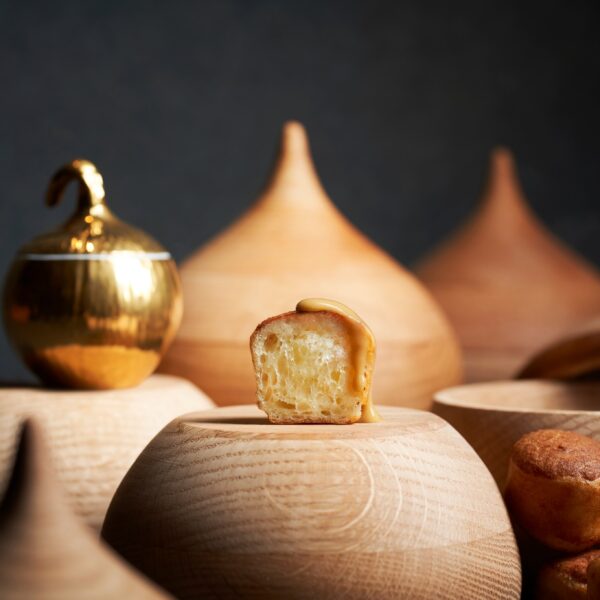 The singular appeal of  Oignon Jamboree draws out the natural flavours of the onion and presents them in a new light. Each component is critically important; as together they highlight the endless possibilities of a humble vegetable, evidenced in the delicate Cévennes parfait; lightly pickled pearl onions; a yellow onion purée; and a subtle Légumes Essence broth flavoured with essences of charred onions and kombu; drizzled with spring onion oil, and crowned tableside with Oscietra Prestige caviar that is only served at three leading restaurants in the world and exclusive to Euphoria in Singapore.
Restaurant Euphoria also marks a new chapter for Tan who co-founded JTAW Design, a restaurant culinary design studio, with his partner Arissa Wang, Lead Designer and Creative Director for Restaurant Euphoria. Euphoria is the studio's inaugural project, artfully weaving it with Tan's innovative creations, Wang worked closely with international craftsmen to produce her own design of tableware using techniques dating back 1,000 years. Each of Euphoria's customised pieces took months to develop and is produced solely for the restaurant.
https://restaurant-euphoria.com. 76 Tras Street.