Hearty Singapore Rice Bowls at MAM MAM by Chef Sebastian Ng
Renowned Chef Sebastian Ng of VENUE by Sebastian (and formerly of Restaurant Ember) has recently launched Mam Mam to showcase his signature creations and unique Singapore Bowls.
Delicious, comfort food doesn't have to cost an arm and a leg, as Chef Sebastian Ng proves with his recently launched Mam Mam eatery. The very affordable dishes (starting from $7.90) are woven with familiar Asian flavours, yet you'll be hard-pressed to find them anywhere else in town. Some of the recipes are Ng's own interpretation of specialties from his travels around Asia, with his own personal stamp borne from his French-Japanese trained cooking techniques including sous vide, slow-roasting, and confit over low temperature.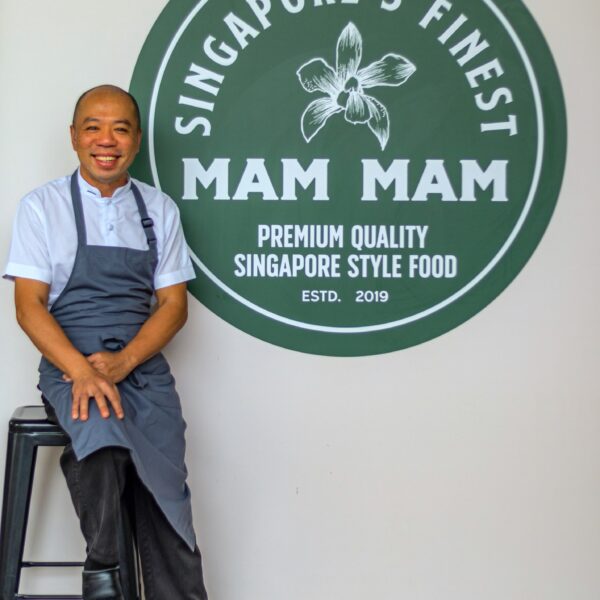 When asked about the name for his eatery, Ng says, "The name "Mam Mam" is a colloquial term for "eat". The name is local and fun. The food is fresh and fabulous. We are committed to premium ingredients and our signature recipes define us. We want to leave customers highly satisfied and convinced that we are the best choice for everyday authentic local food. We want them to "mam mam" everyday!"
Mam Mam's menu also includes bundle sets for larger groups and families up to six people, along with a la carte zi-char style dishes and nutritious soups, complete with island-wide delivery from https://mammam.oddle.me/ is available for those who prefer to enjoy them in the comfort of their own homes.
One of them is Ng's Signature 100-hour Duck Confit, where the duck is marinated for two days, and slow-cooked for 24 hours until tender. It is then cooked till golden brown and complemented by piquant green sambal, rice, seasonal vegetables and egg roll.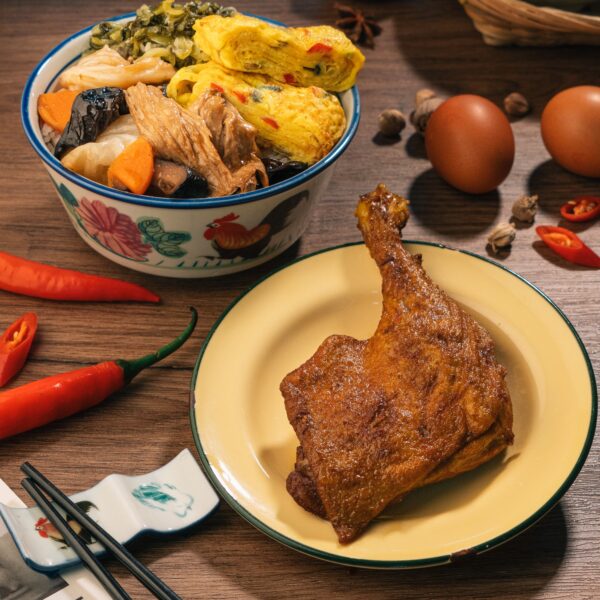 Another must-try is the Signature Spice-Crusted Chicken, coated with a unique blend of 16 spices.
The rice bowls are filled with quality Thai jasmine rice, and topped with your choice of meat or fish, accompanied by seasonal vegetables, salted veggies and pan-fried egg roll speckled with onion and chilli.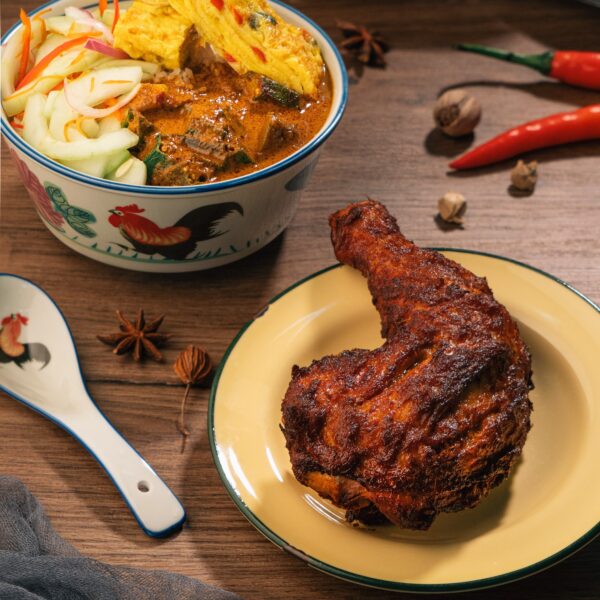 With such an impressive career already, what inspired Ng to create affordable rice bowls now? He says, "The hottest buzzword in the restaurant industry right now is "fast-casual". We wanted to create a meal that is quick, inexpensive and convenient. More and more people are seeking tasty, affordable meal options which they can just grab and go during their lunch break. We saw this gap in the industry and wanted to fill it. With an average check size of $8-11, our meals are extremely affordable. The food can also be scaled and replicated easily, making it a great concept for expansion. This is a next milestone in my career, using my fine dining expertise to create fresh and affordable rice bowls for everyone, every day."
There are also the Slow-roasted Salmon, Minced Chicken with Basil, Golden Fried Chicken with Spicy Tomato Sauce, Wok-fried Squid with Home Blended Spices, Wok-fried Beef with Ginger and Scallion.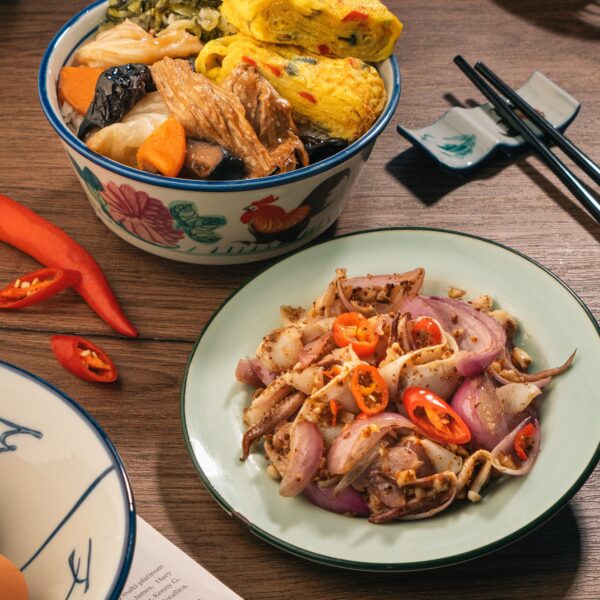 "Suppliers are the backbone of every business. If you have lacklustre suppliers, you risk getting poor quality food. Thankfully, over my many years in the culinary industry, I have built long and good rapport with a small number of reliable suppliers," shares the humble chef.
Finally, we asked chef Ng about the special cooking techniques that he has learnt over the years that make his rice bowls so moreish. He says, "Our mission statement is to do the ordinary things extraordinarily well. Sometimes it is not about the cooking technique alone, or slavishly following the recipe steps to a T. It's about understanding flavours and ingredients and blending them all together to harmonise the dish. Such is the case with our best-selling Signature Spiced Crusted Chicken. It is marinated with a special concoction of herbs and spices that makes it uniquely "Singaporean". It is also served with a side of pickled cucumber for that added texture and 'oomph'."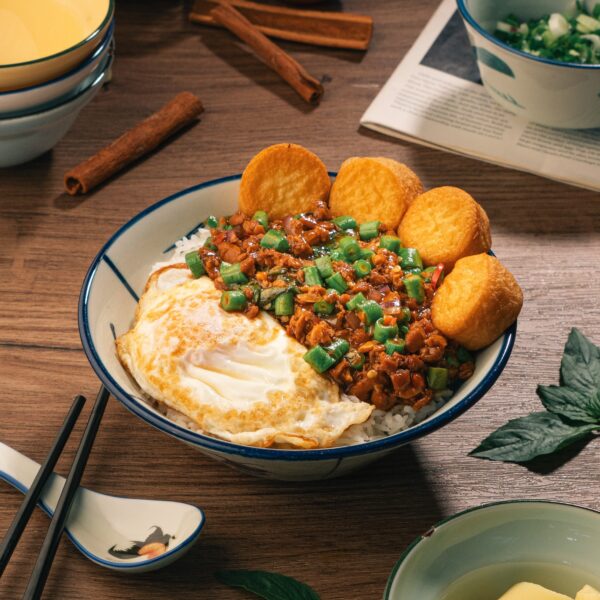 He goes on to say, "Early in my culinary career, I apprenticed in Hotel Mikuni and Restaurant Gordon Ramsay. Working alongside the masters not only expanded my repertoire but also built my mental resilience and physical stamina. I also learnt many insider tips on how to handle traditionally "difficult" meats like game. I continued to research when I returned to Singapore and solved the riddle of cooking a duck without it ending up stringy, greasy or messy even. Another of our signatures, the 100 hour duck confit is bathed in a secret marinade and slow-cooked to falling-off-the-bone perfection, making the meat meltingly tender, moist, and flavourful. It is paired with our own special sambal chilli, making it once again, uniquely Singaporean."
After years of dishing out the finest dishes, Ng has gone back to his roots and brings homegrown flavours to everyone in Singapore. "Good food, like happiness, should be shared and be available to all at affordable prices," he says.
Westies rejoice! MAM MAM is now open for dine-in with a launching promo of Get 1 Free Mains with any purchase of 2 Mains (valid till 31 January 2021). Get a Complimentary drink too when you flash your post featuring MAM MAM's dishes at the counter.
1E Kent Ridge Road, NUHS Tower, Block, Level One, Singapore 119228