6 reasons to indulge in your favourite Chinese cuisine
From Cantonese to Teochew, find out what's new at these long-standing restaurant brands that continue to attract a loyal following.
Perfection in the classics
The ambience, flavours and service at Taste Paradise have all been fine-tuned with finesse to welcome diners after a seven-month hiatus to elevate its brand promise. It did not disappoint. The interior is cosy with plush fabrics and a dark coloured aesthetic, taking inspiration from Chinese landscape paintings that reference the ocean. The dishes served were classics that stayed true to tradition and focused simply on premium ingredients and meticulous cooking processes to bring out strong flavours that were bold yet delicate, a dance of restraint that best reflect the sophistication of Cantonese dishes.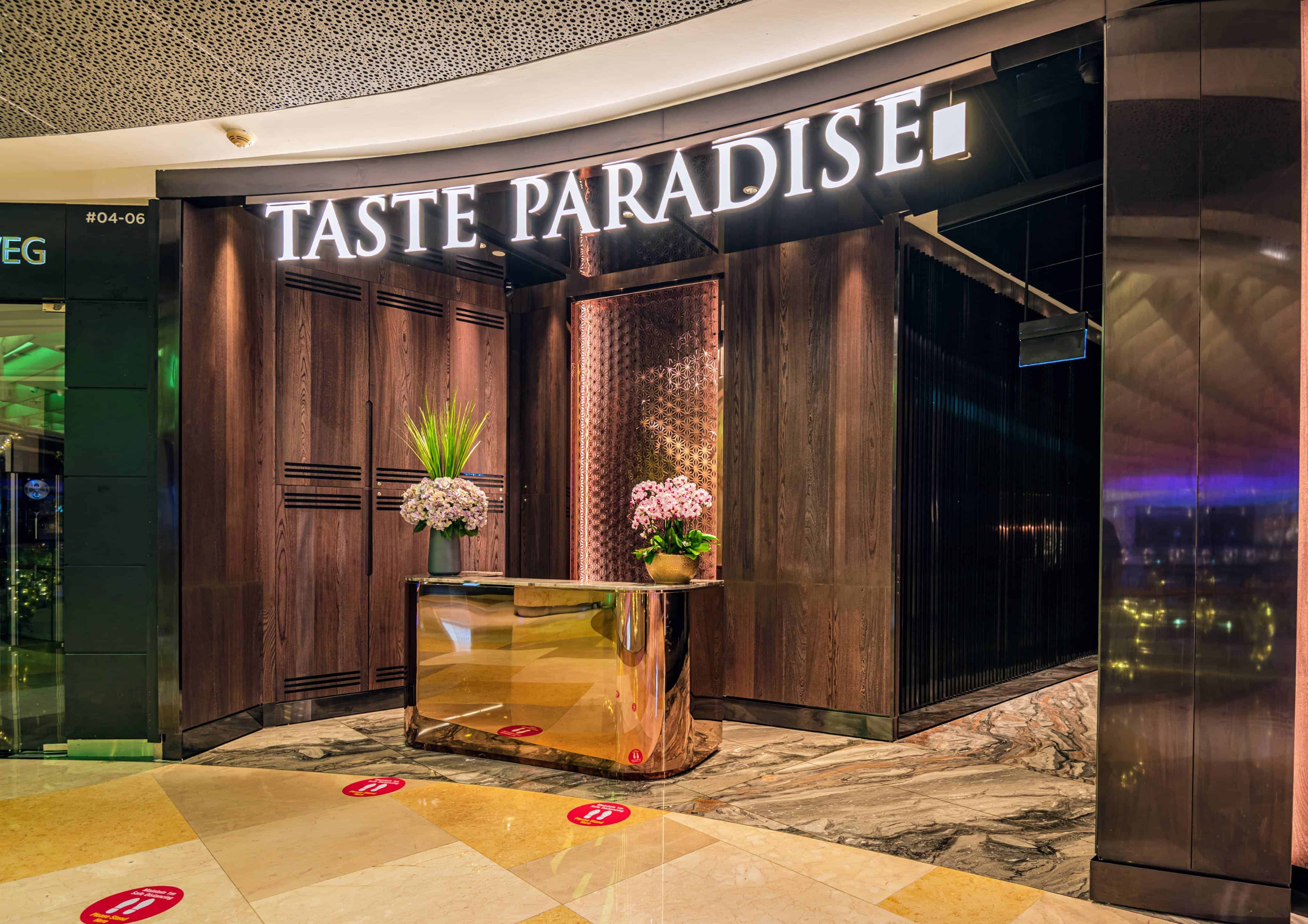 I can only say that this was one of few tastings where me and my fellow food writers at the table were bowled over by almost every dish; from the satisfying sticky mouthfeel of collagen-rich dried abalone sauce on the lips to the sensory pleasure of wok hei in vermicelli with juicy Swa Lor prawns. Nothing fancy; nothing nouveau. Just skill, patience and good-old-fashioned experience executed by stalwart Executive Chef Chan Wing Kwong and young blood Executive Chef Chan Chung Sing.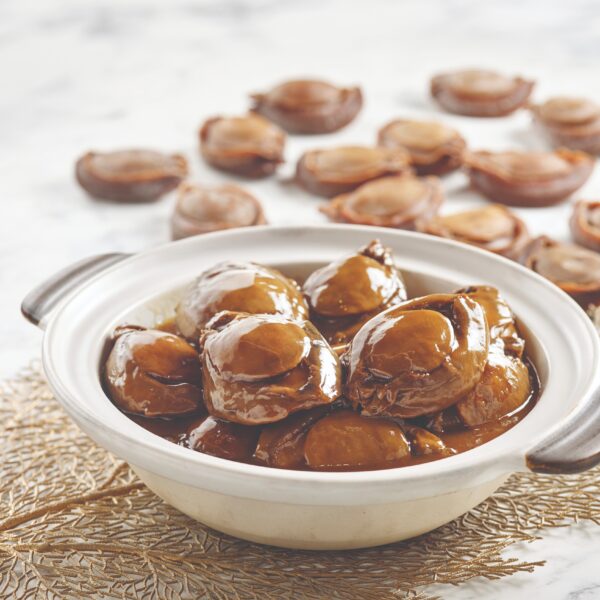 The devil was in the detail – and the sauce. The Signature Braised 10-head Australian Dried Abalone in Abalone Sauce took over a week to prepare, from rehydrating to simmering to braising, resulting in sweet tender abalone and a beautiful piquant sauce. Needless to say, the Stewed Chicken Claw in Abalone Sauce, enhanced with concentrated chicken house-made broth and Jinhua ham was also a hit. The intensely umami Poached Rice with Assorted Seafood in Lobster Broth also deserves a mention; it was a comfort dish generous with scallop and crab meat in rich lobster broth.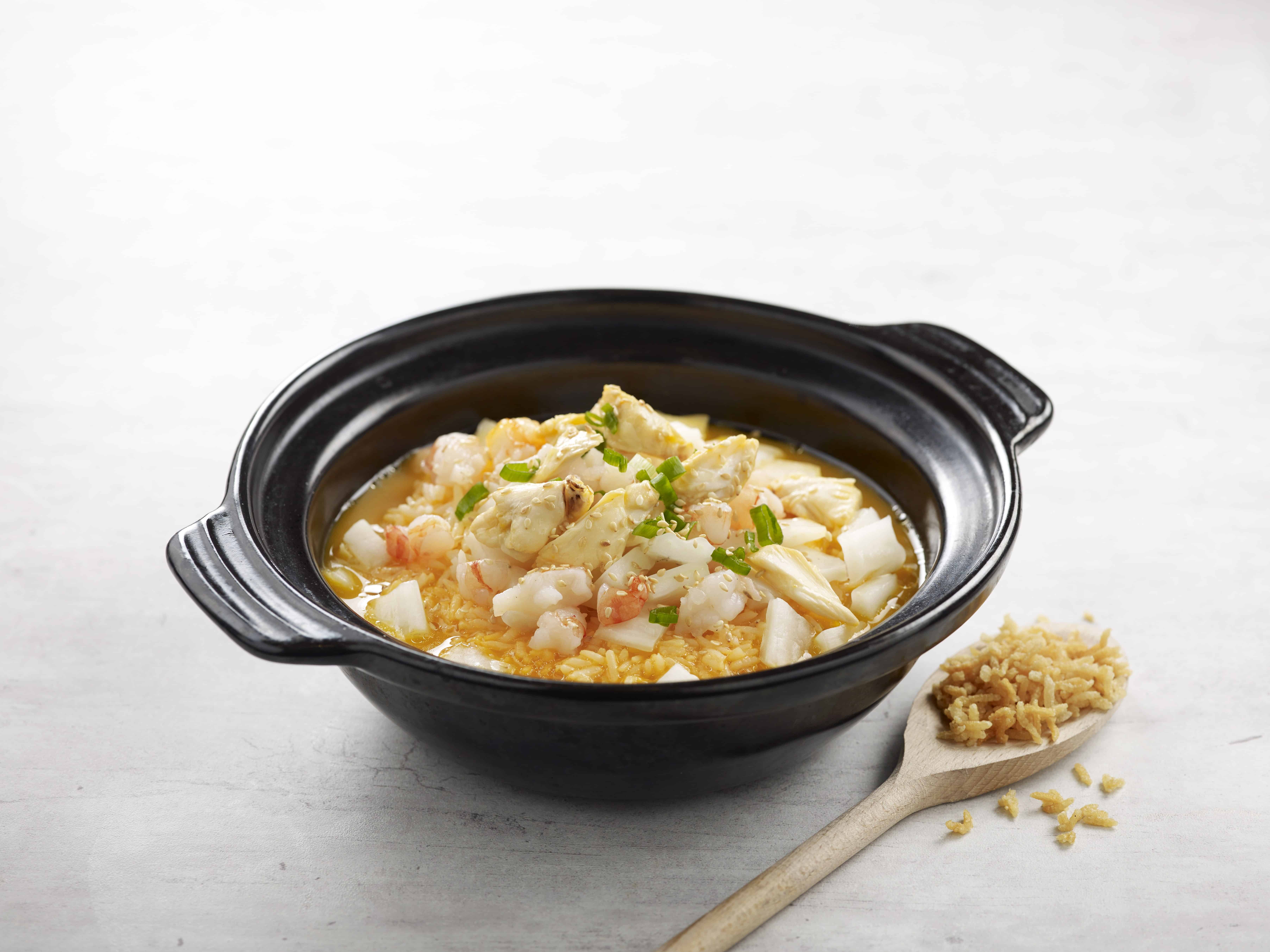 The refreshed menu is accompanied by a special Sommelier Selection that features top 10 recommendations of the month, available by the glass. The walk-in wine cellar features over 1,000 bottles and over 200 labels of new- and old-world wines.
ION Orchard #04-07, 2 Orchard Turn. Tel: 6509 9660.
Master of culinary art
Since 2011, Si Chuan Dou Hua at PARKROYAL on Kitchener Road has been keeping diners happy and satisfied with its Cantonese Sichuan flavours. With Executive Cantonese Master Chef Leung Wing Chung in the kitchen, the restaurant stands out for inventive dishes that pay homage to Cantonese heritage. And this year marks the restaurant's first grand makeover and a sophisticated menu that is about creativity as much as it is about tradition.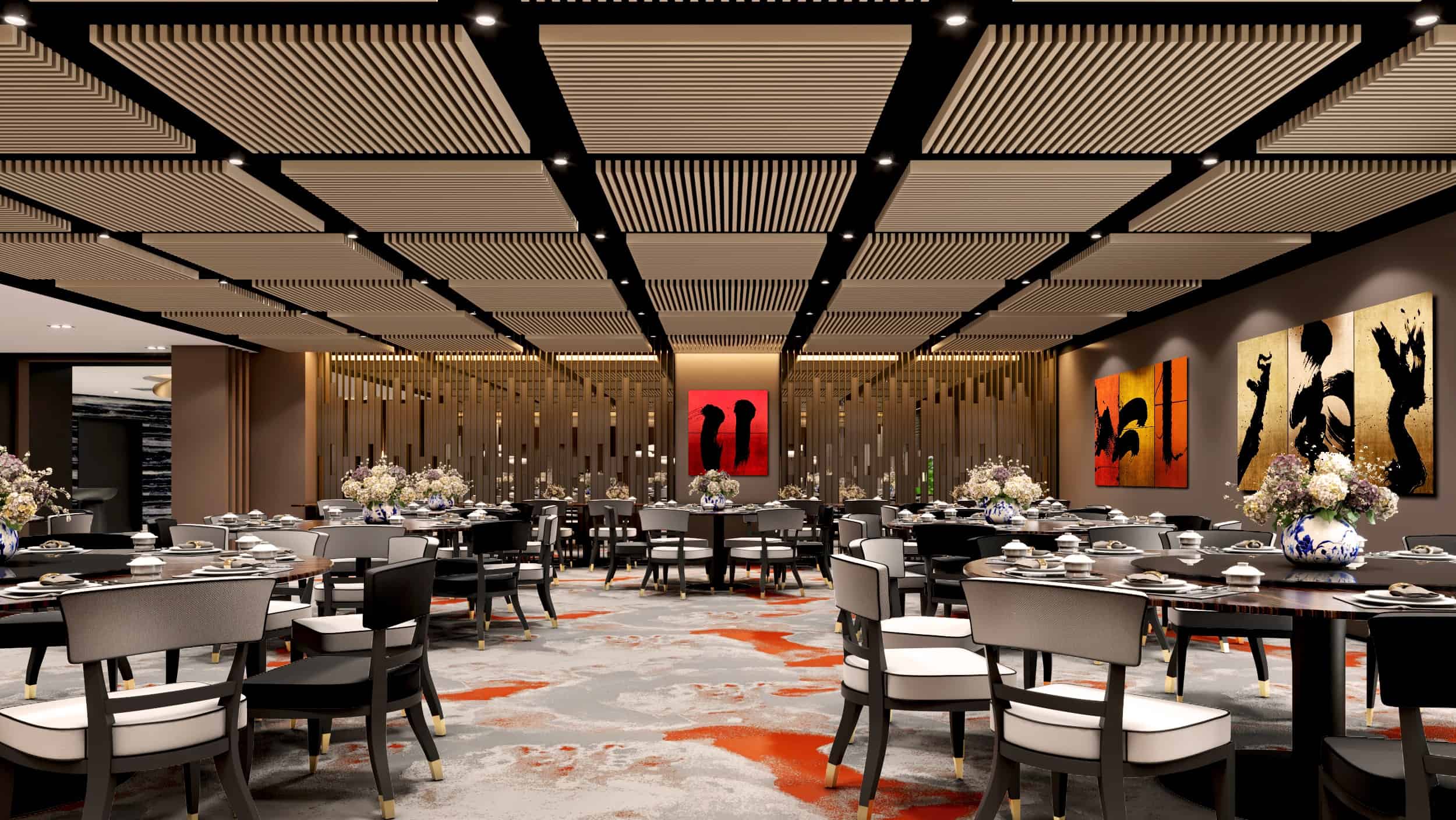 The Duet of Traditional Crispy Chicken stuffed with Glutinous Rice, Goose Liver and Waxed Meat is a reflection of Chef Leung's immense skill and patience as it is truly an elaborate work of art. Presented like a 'roulade', the chicken was deboned and flattened until only the skin and a wafer-thin layer of meat remained; then layers of glutinous rice, brown rice, pearl white rice, peanut, sweet corn, chicken, chicken liver and goose liver were added. Finally, it was rolled, steamed and air-dried for at least an hour. Accompanying the 'roulade' were small neat parcels of the same ingredients and waxed meat with crispy chicken skin perched on top. It was a pleasure to appreciate this elaborate dish, perfect with little dips of homemade pineapple puree and sweet-spicy sauce.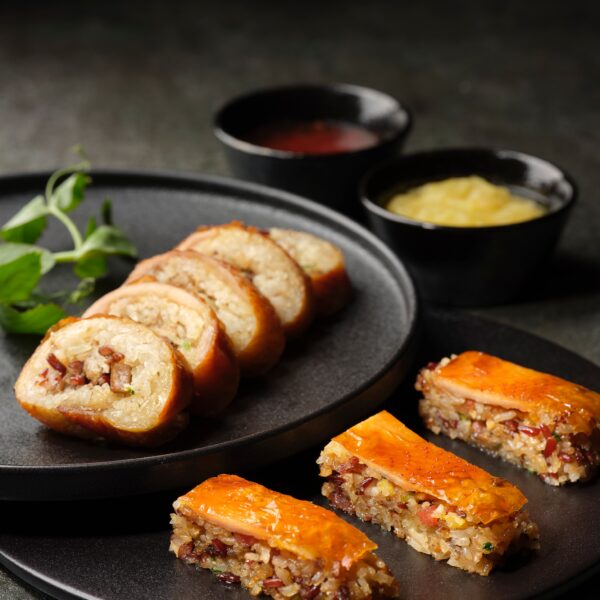 Chef Leung also offered a unique interpretation to the typical steamed fish dish with his Steamed Eel with Pumpkin in Homemade Soya Bean Crumb with Dried Scallop, Sakura Shrimps and Prawn Roe Sauce. Perched on top of the pumpkin, the eel was topped with the soybean crumbs, conpoy, sakura ebi and ebiko for a satisfying umami-laden bite full of textural contrasts. I enjoyed the soft, sweet chew of the eel that lent itself well to the other elements in the dish.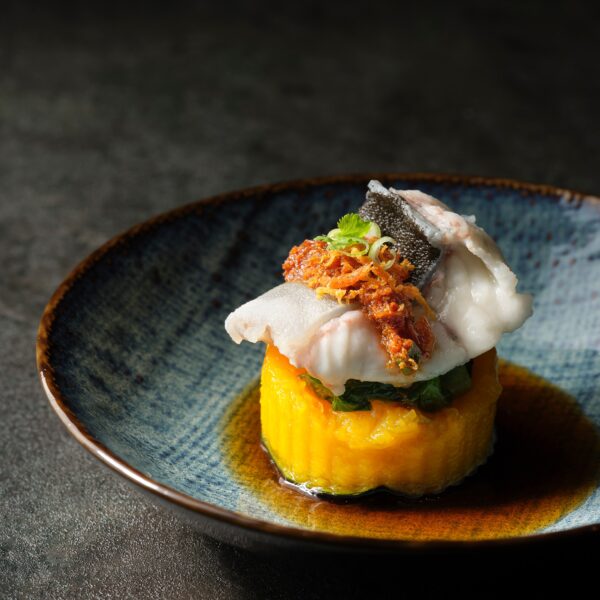 A Cantonese meal is not complete without some soup or broth, and the Crispy Brown Rice with Two-Head Abalone in Superior Stock ticks the box in meeting the requirement for sophisticated comfort food that's packed with flavour. Hot superior stock is poured over the mix of brown, pearl and white rice puffs, followed by servings of scallops, prawns, sakura ebi, conpoy, preserved vegetables, cooked white rice, coriander, spring onion, and of course, tender slices of braised abalone.
Diners may now enjoy their favourite dishes in a new, classy interior made cosy with dark wood elements that are juxtaposed with restrained bold splashes of colour on the walls and carpet to add a note of vibrancy to the ambience.
PARKROYAL on Kitchener Road, 181 Kitchener Road. Tel: 6428 3170.
Seduction of the seasons
An uncompromising emphasis on fresh seasonal ingredients has won PUTIEN fans over the decades and it continues to do so, highlighting much-loved dishes in the Eel Festival a few months ago and now, the Oyster Festival, which runs from November to end-March next year.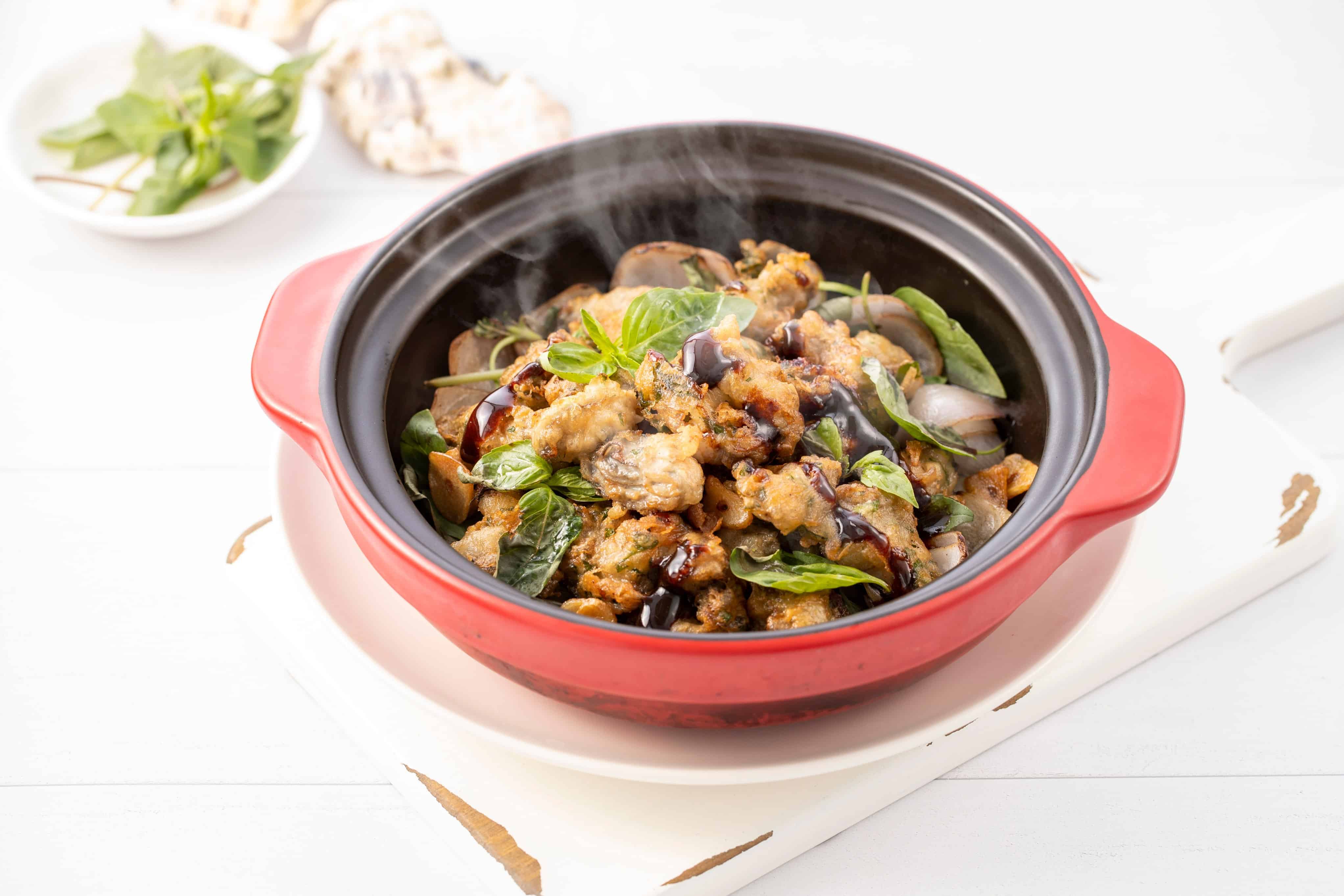 An award-wining ambassador of Fujian cuisine, PUTIEN brings out the best flavours of these plumb, juicy freshly harvested oysters in various ways. Whether it's pan-fried, braised or cooked meticulously in a soup, diners can look forward to seven oyster dishes this year, including a new addition to the menu, the Oyster Pancake. Prepared as a traditional Fujian street snack, the oyster pancake afforded satisfying bites of freshly shucked oysters mixed with a medley of cabbage, celery, chopped green onions, fried garlic, carrots and dried baby shrimps for a delicate savoury crunch, enclosed in a thin crispy skin made of a special rice batter comprising pearl rice and organic soybeans.
My favourite was the Basil Braised Oyster, also new on the menu, which was soft and succulent, covered in a thin layer of batter for a delicate, crispy texture. Simply prepared with onions and fried garlic in oyster sauce, each bite yielded a burst of umami flavour that would be best paired with some sake. Other returning favourites include the Pan-fried Oyster Bee Hoon, Jiangkou Hometown Oyster Soup and First Harvest Seaweed Oyster with Fried Eggs.
127 Kitchener Road. Tel: 6295 6358.
Renowned Taiwanese chef turns up the heat
Chef Huang Ching Biao comes with much-lauded accolades, having served high-ranking officials in Taiwan's presidential kitchen, as well as being a pioneer for Chinese cuisine in Singapore, where he set up the first Hunan restaurant in the 1980s, in addition to key roles with Mandarin Oriental Hotel Group and Marina Bay Sands. He collaborates with Jumbo Group of Restaurants to pass on invaluable recipes and experiences to the group's team of chefs.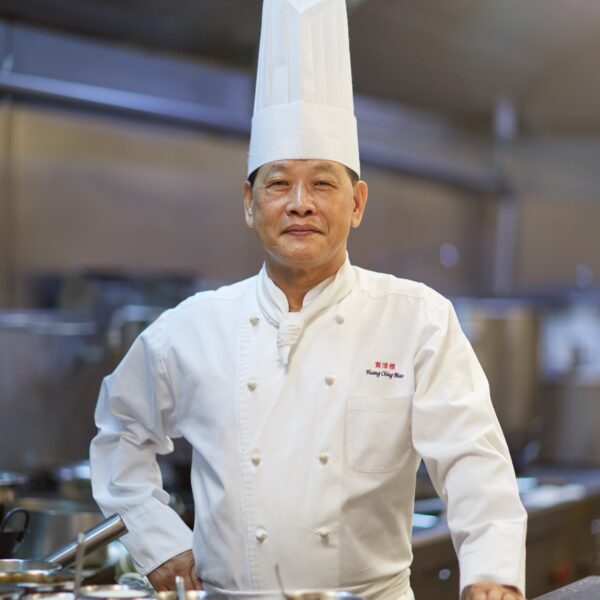 With his arrival, Zui Yu Xuan Teochew Cuisine launches new creations in its latest menu. His expertise in Cantonese, Sichuan and Hunan cuisines influences a culinary style that is sophisticated yet simple, lending to bold flavours with a delicate layering of notes and textures. As he shared, it is also about the science behind the art of cooking, and having the skills to tease out the best flavours and characteristics of the ingredients.
"For example, when we speak of 'wok hei' the most important thing to note is the seasoning. It is achieved when the ingredients collide with the bottom of the wok, a charred aroma that cloaks any stir-fry dishes. When adding seasonings into the wok, it is important to be able to hear a sizzling sound from the bottom of the wok, this is to make sure that the soya sauce has reached a certain level of intense heat to gelatinise and create the aromatic 'wok hei' sensation," says Chef Huang.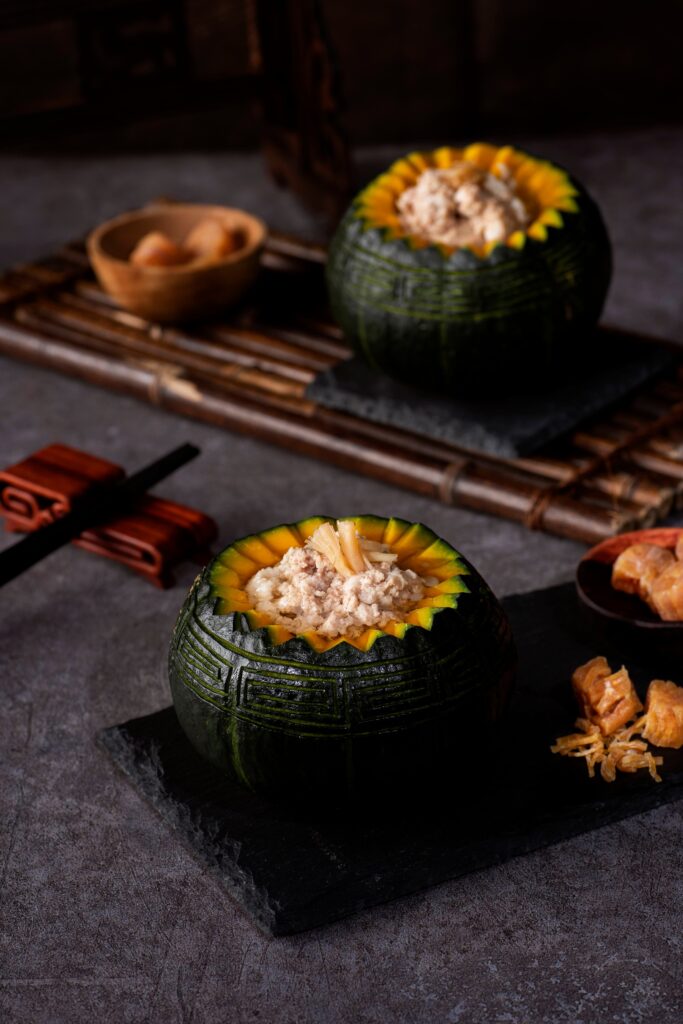 His Double Boiled Pork Broth in Golden Pumpkin Bowl was exquisite; the clean flavour of the fragrant pork broth complemented the generous servings of minced pork, water chestnut and dried conpoy, enhanced by the sweetness from the golden pumpkin bowl. In contrast, his Beef Short Ribs with Asparagus in Red Wine Sauce was a sumptuous dish that impressed with meat so tender that it yielded a gorgeous mouth-feel; the ribs were deep-fried and then slow braised in red wine, red yeast rice, garlic and onions for a rich, deep flavour. We also tasted the Pan Fried Shrimp Paste and Pomfret Dumpling, which was a temptation in disguise. Only available next year, this dish combined the fresh taste of pomfret with an umami-laden sliced pork lard wrapped in shrimp paste at the bottom for an intense bite.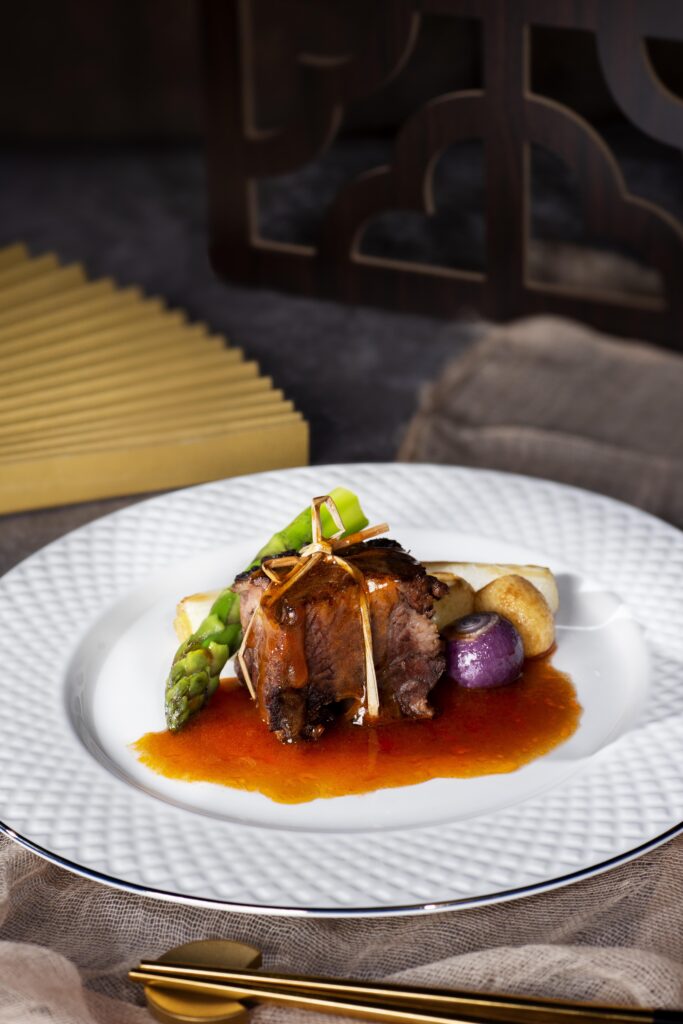 Together with these new dishes by Chef Huang, the restaurant will also be launching a 5-course Signature Set Menu ($50 per pax) to highlight popular dishes such as Wok Fried Kway Teow with diced kai lan and preserved radish; and Live Boston Lobster wok-baked with savoury fermented bean and garlic.
130/131 Amoy Street. Email: order.zui-teochewcuisine.com
New Canton Garden pop-up menu at Szechuan Court
Master Chef Mok Wan Lok pays tribute to his Hong Kong heritage with classic dishes imbued with a modern spin in technique and reinterpreted with the use of Western ingredients. One of which is the Avocado King Prawns, a refreshed version of succulent deep-fried prawns coated in creamy avocado and mandarin-tinged mayonnaise, and topped with pomelo, crisp-dried mandarin wedges and pine nuts for textural contrast.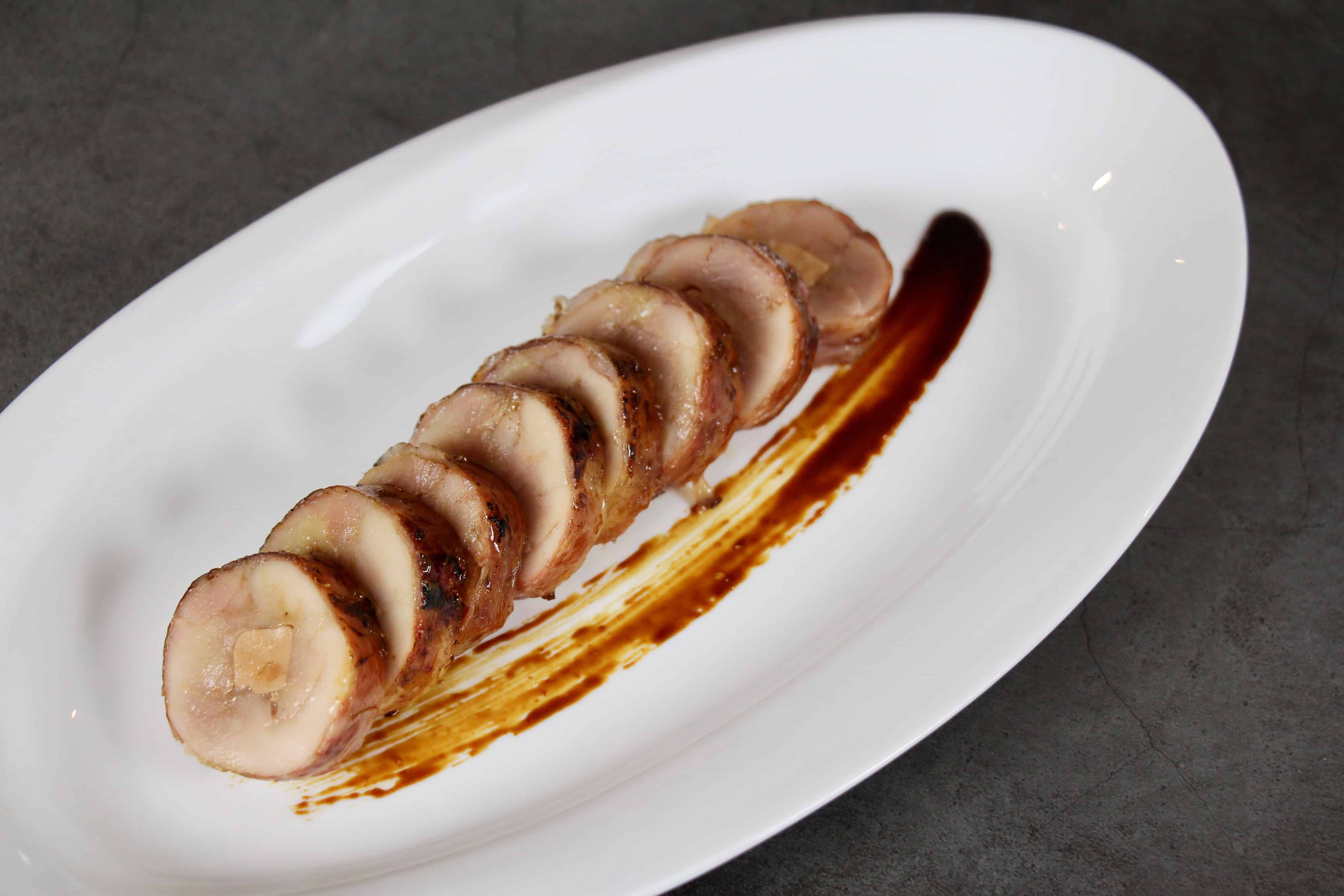 Roasted Pork Belly, an evergreen favourite, has also been enhanced for an elevated taste profile with housemade truffle and cognac mustard complementing those perfect crispy bites. Chef Mok's mastery over roast meats is evident in other dishes as well, in particular the Barbecued Chicken Gold Coin, which highlighted succulent chicken and smooth duck liver wrapped in lardo, cooked sous-vide and oven roasted for perfect tenderness and texture, served alongside a sweet hoisin peanut sauce.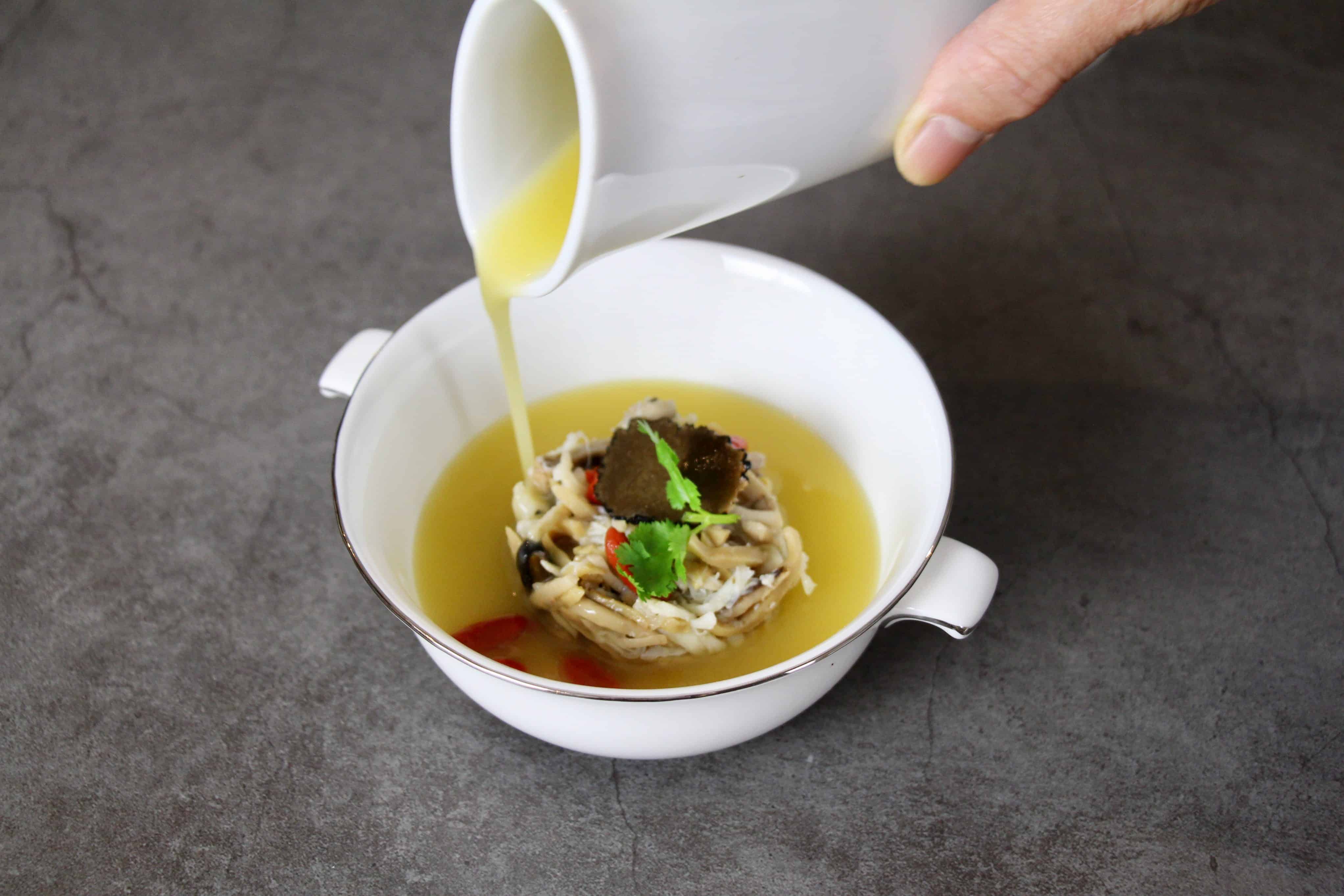 Emphasis on traditional methods yielded simple and satisfying dishes such as the Huang Men Style Soup, a rich chicken consommé that's been lovingly cooked for six hours and blended with carrot puree, elevated with chunks of fresh crabmeat and aromatic truffle. The Steamed Lotus Leaf Rice is another classic that has been painstakingly steamed, fried and steamed again to bring out the full flavours of the smoked duck and conpoy.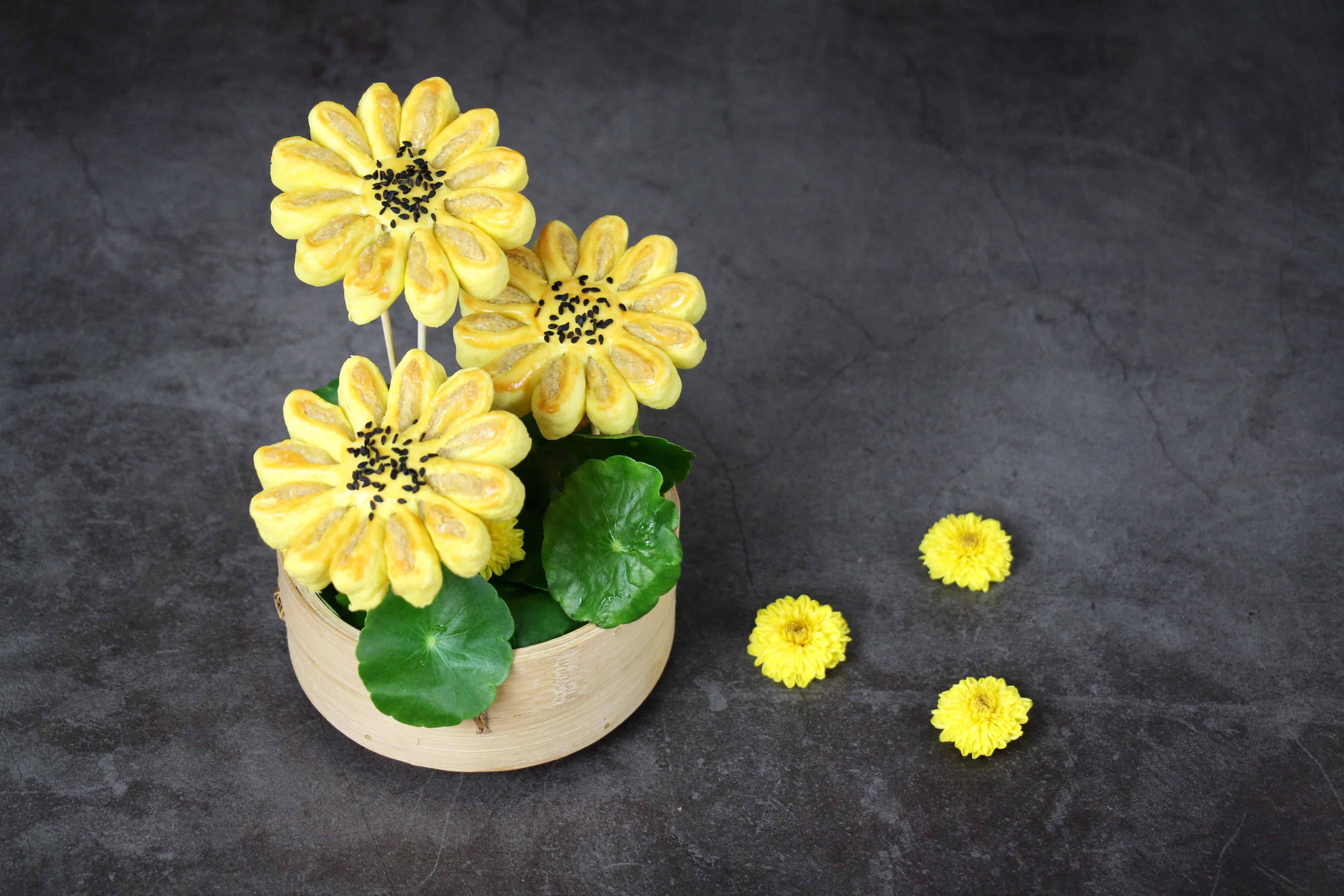 The tasting ended with the beautifully presented Chrysanthemum Flaky Pastries with lotus paste and black sesame, a dish that reflected Chef Mok's artistic flair in creating such delicate 'flowers' that impress with its traditional flavour as well.
Level 3, Fairmont Singapore, 80 Bras Basah Rd. Tel: 6431 6156. Email: dining.singapore@fairmont.com.
Going premium with local produce
There are gems to uncover among the local farmers, and Jia Wei is highlighting them in its menu. While certain ingredients may be specific to its terroir and country, there are other ingredients that can be sourced from Singapore, which are sustainable, safe, and of high quality – even surpassing that of imported produce.
Jia Wei throws the spotlight on local farmers who have dedicated themselves to traditional craftsmanship, such as Kwong Who Hing Sauce Factory, a producer of premium soya sauce. For 77 years, they have been fermenting soybeans in vats placed under the sun, a time-consuming process that takes a year for light soya sauce and a year and a half for dark soya sauce. Nothing is mass produced; only patiently made in small batches. It has bright robust notes that enhanced the restaurant's tasty Stewed Tai Lok Noodles with farm fresh river prawns and neck clams.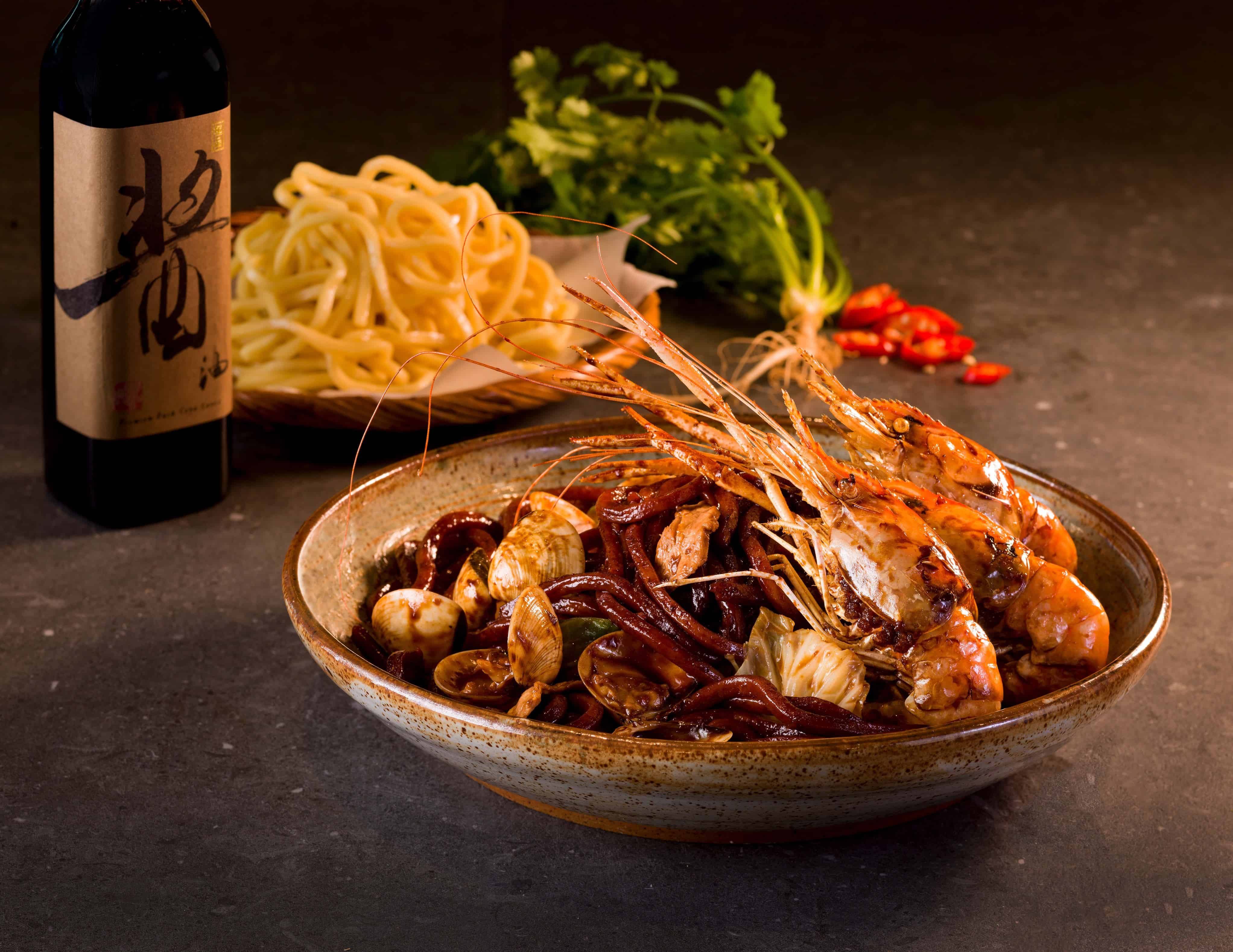 I also tasted the Crispy Soft-shell Crab on crystalline ice plant with yuzu dressing, which was dressed in Executive Chef Victor Lee's own house-made batter that delicately coated the crab for an airy-light crispy crunch. The crabs were sourced from Crab Lovers Farm, proudly farmed by Singaporeans who maintain a VIP regime of fresh fish diet and 'claw exercise' for its crabs. The result is fresh, sweet and firm crab meat.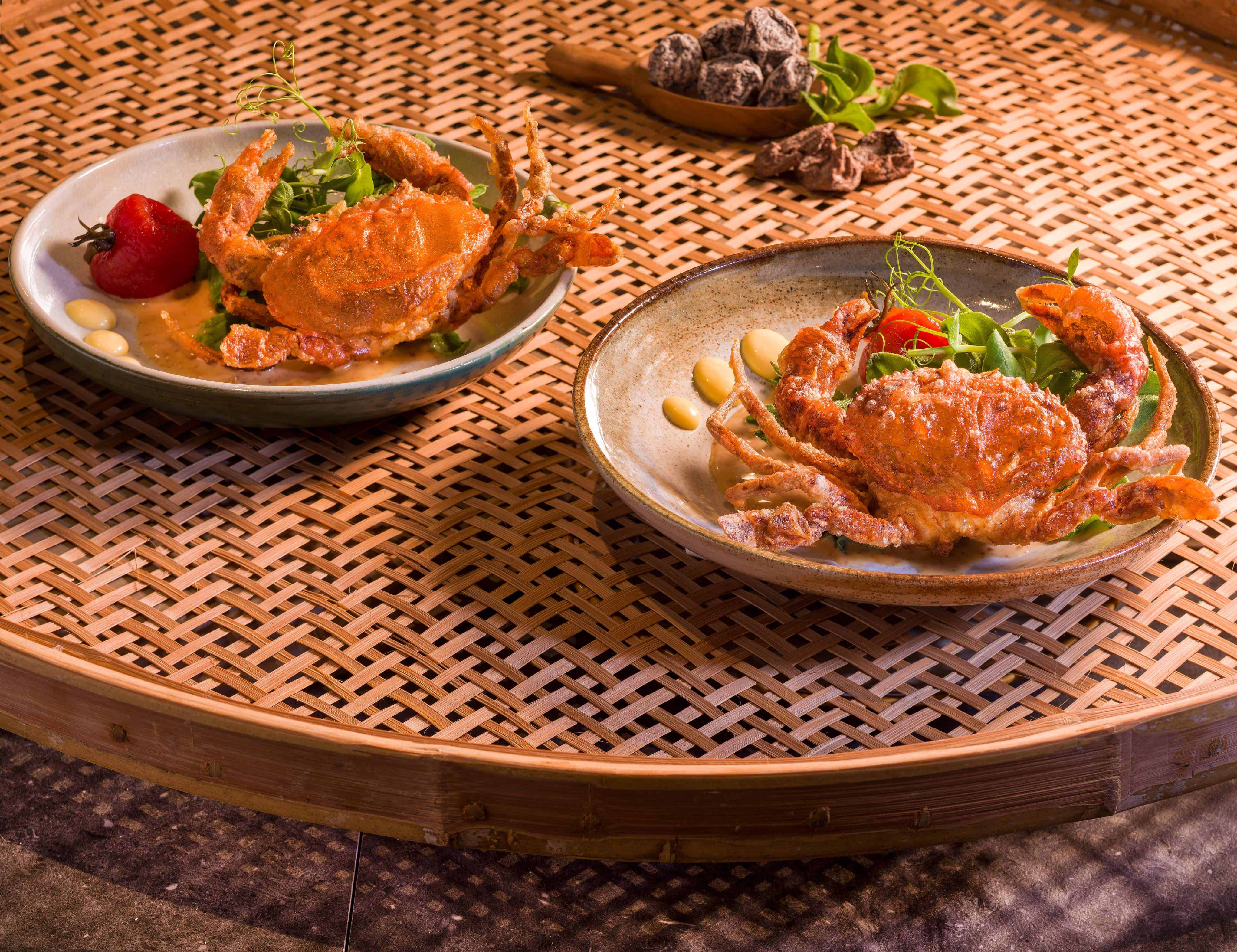 When it comes to fish, Kuhlbarra has proven its popularity with its premium barramundi, and it is showcased as Baked Local Farm Barramundi Fillet with chef's honey pineapple sauce. Chef Lee prefers to let the natural flavours of premium produce shine through, enhancing them with gentle cooking and special sauces to bring out the nuances. These ingredients are by no means cheap, and the flavour and texture profiles are clearly superior, yielding very satisfying mouth-feels in every bite.
Jia Wei's curated menu of local produce is available from now till January 3, and diners may buy them at pop-up stalls at the restaurant.
Level 2 Grand Mercure Singapore, Roxy Square, 50 East Coast Road. Tel: 6340 5678