Dining
Celebrate wagyu in a one-of-its-kind omakase menu
· 30 November 2020
Do you like it rich and buttery or lean and clean? Whichever texture and flavour of beef you prefer, the highly prized wagyu affords that smooth, creamy mouthfeel and intense umami satisfaction that you just can't get enough of. The variety of wagyu brands based on their geographical origins and quality grading presents a smorgasbord of options to suit your palate, and it does not necessarily have to be the one with the highest marbling score of 5. Toriyama wagyu, for instance, has a clean beefy flavour and lean meat that is excellent for the more health conscious while still satiating the senses with its aroma and deep umami profile.
The majority of wagyu "brands" hail from the cattle breed Kuroge (Japanese Black), with the other breeds being Akage (Japanese Brown), Nihon Tankaku (Japanese Shorthorn) and Nihon Mukaku (Japanese Polled). Three of the most famous wagyu brands are Kobe beef from Hyogo Prefecture, Matsusaka beef from Mie Prefecture and Ohmi beef from Shiga Prefecture. A highlight at Fat Cow, Japanese wagyu from at least eight prefectures are featured at any given time on the menu, ranging from A4 to A5 wagyu ribeye, tenderloin and striploin.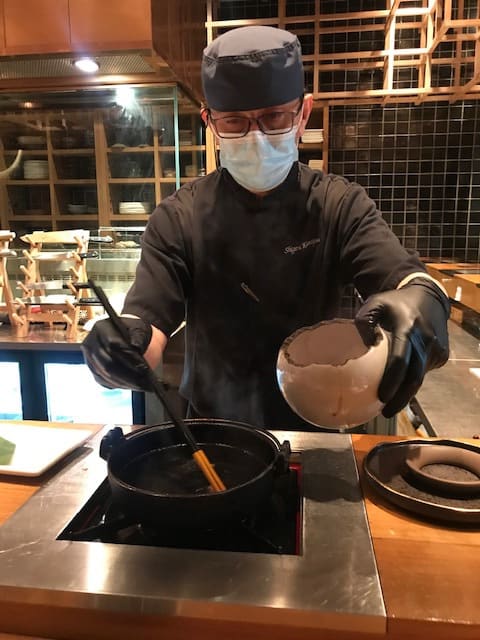 For our tasting, we had a three-dish tour of Japanese Black from five prefectures, prepared to highlight different ways of cooking that best bring out the taste profiles and texture of the respective beef. Our Binchotan Grilled Wagyu featured the Himeji A5 wagyu ribeye from Hyogo; Toriyama A4 wagyu tenderloin from Gunma; and Nagasaki A5 wagyu striploin from Nagasaki, dry-aged for 21 days. Simply seasoned with salt and grilled over binchotan, the wagyu cuts were a joy to taste in sequence: the sweet, clean notes of Toriyama accompanied a lean texture paired with house-made ginger sauce, followed by the soft, tender melt-in-the-mouth Nagasaki with its deep flavour; while the very buttery Himeji had a nice balance of leanness with a rich flavour enhanced by the smoked salt.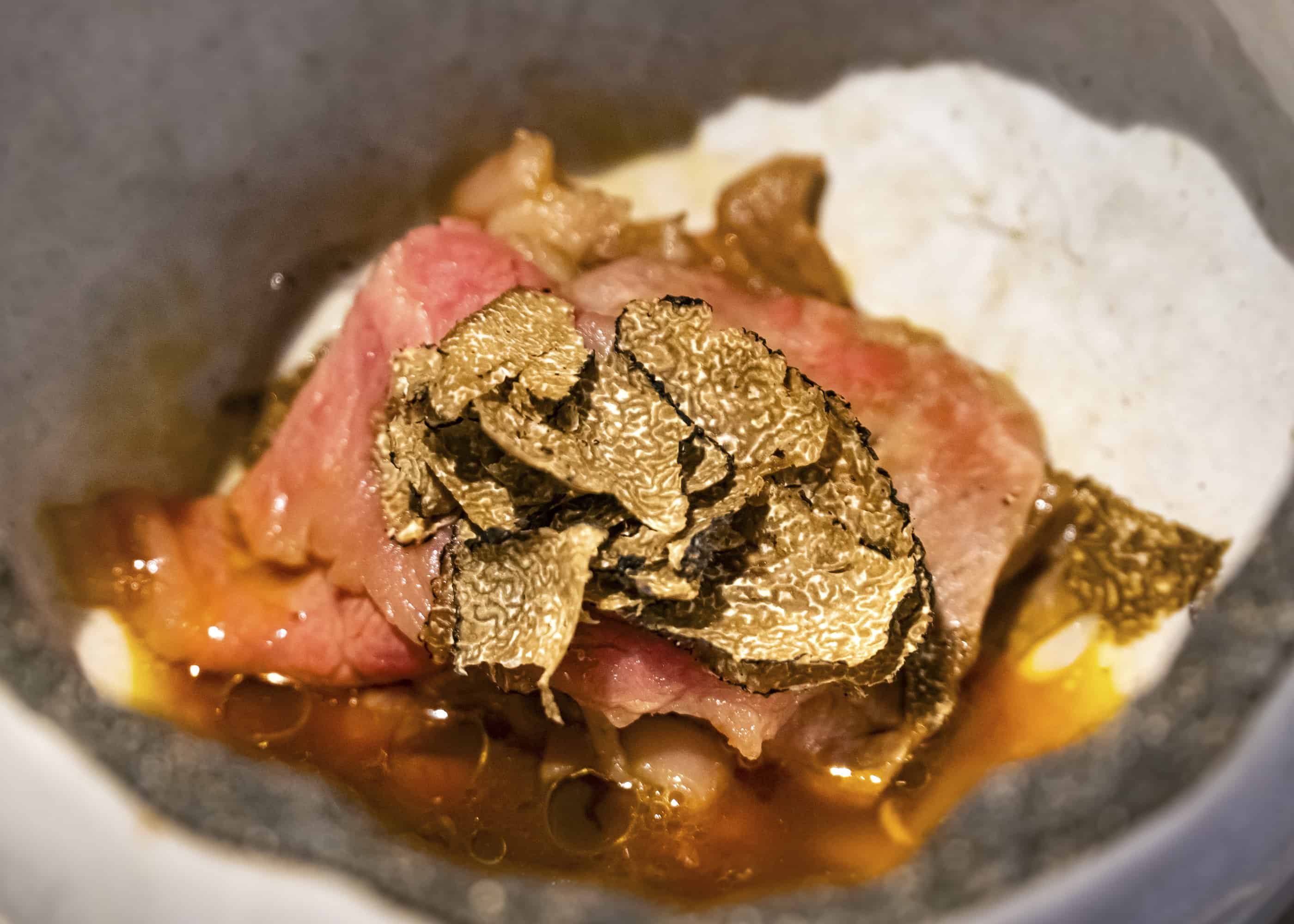 The next highlight was a simple but beautiful Wagyu Sukiyaki served with Japanese egg yolk and freshly shaved black truffles, featuring the Ohmi A4 wagyu striploin from Shiga Prefecture. Its meat was well marbled and tender with a clean aftertaste that lingered elegantly on the palate, blending well with the creamy egg yolk and earthiness of the black truffles.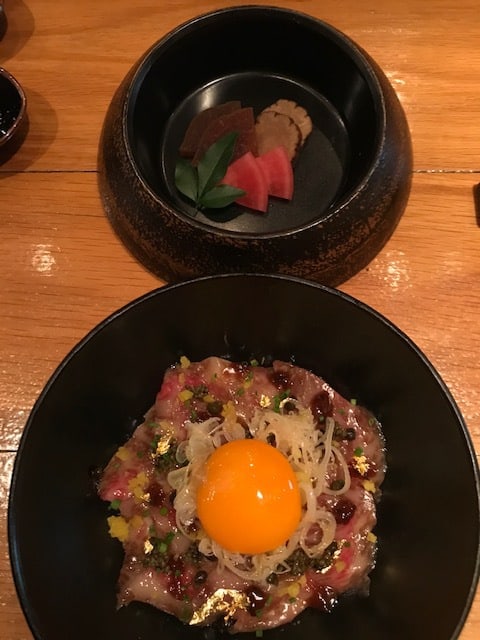 From grilled and simmered wagyu, we ended with Saga Prefecture's fine-grained Saga A4 wagyu striploin with glossy marbling, prepared kobujime-style, a curing method used to allow the beef to absorb the umami flavours of kombu. Presented in the Wagyu Chirashi served with three kinds of Kyoto pickles to brighten up the palate, the meat yielded a rich, sweet flavour with a clean aftertaste. Simply divine.
The nine-course Wagyu Omakase is priced at $250, available for dinner.
Camden Medical Centre, #01-01/02, 1 Orchard Blvd. Tel: 6735 0308
SHARE