4 New Restaurants To Visit In Singapore In November 2023
· 2 November 2023
·
Dining New
From the diverse cuisine of South America to the exciting flavours of India, these new restaurants in Singapore promise to take your palate on an exciting journey around the globe
The following new restaurants were recently launched in Singapore – from Indian to South American cuisines, there's something for every palate.
Grand Copthorne Waterfront Hotel adds another feather to its F&B cap with SanSara – its newest restaurant which specialises in Awadhi food, well loved for its melt-in-the-mouth flavours and complexity of spices. Sanskrit for 'to flow', the name embodies the spirit of constant exploration in cuisine, whilst paying homage to Mughal, Turkish, and Persian influences.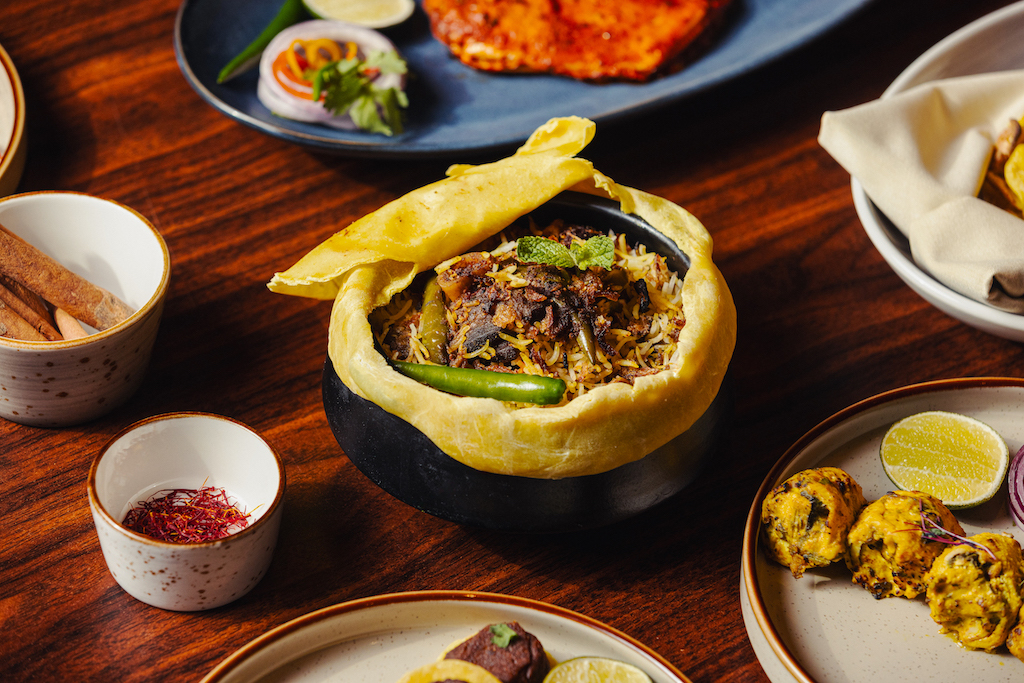 Signature appetisers include Kumbh Ki Galouti, adapted from a royal recipe and made from minced button mushrooms, saffron, cajun spice and galout masala, served on a bed of soft paratha; and the Murgh Paan Kebab, meticulously layered with tender chicken breast, saffron, and betel leaf. Mains are a hearty affair – ranging from SanSara E-Lazeez Maas or lamb curry which is slow-cooked and enhanced with warm spices, to Sailana Jheenga, comprising juicy prawns married with creamy coconut yoghurt, tomato, and onion gravy.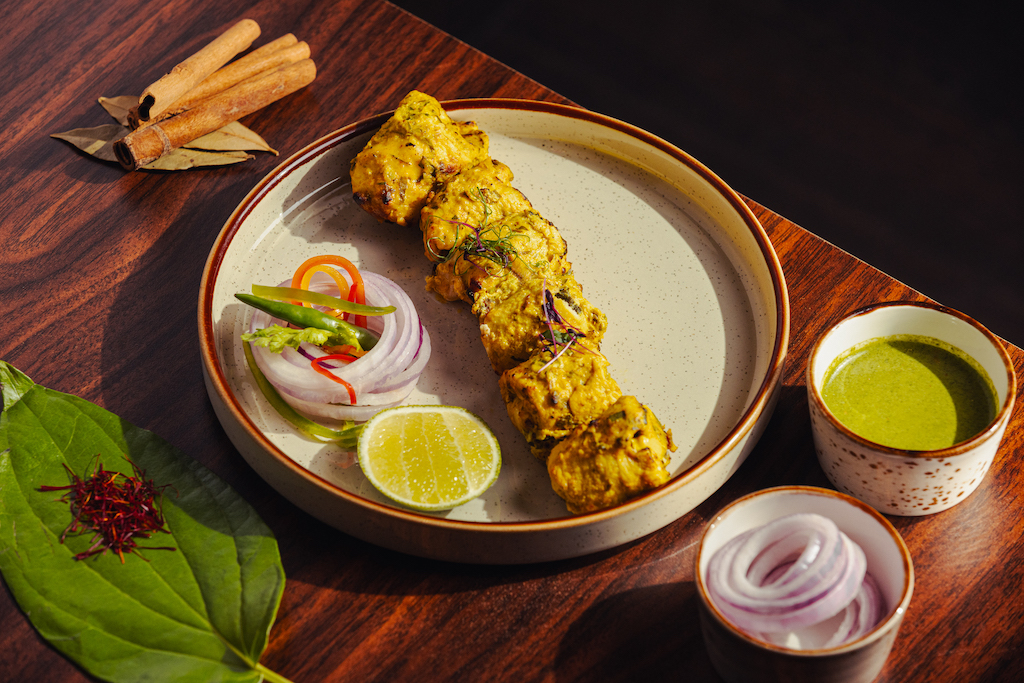 Desserts are equally sublime, presenting some of the best sweets from the Awadh region like delicately prepared Kulfi Falooda, served sundae-style with condensed milk, strings of sweetened vermicelli and crunchy basil seed, and infused with aromatic rose syrup. For drinks, imbibe in unique creations like the Hyderabad Jira Mojita, a spin on the classic mojito which is infused with Amrut Rum. Non-alcoholic libations are available too, such as Kasturi Sour, which carries fresh, fruity notes of calamansi over a glass of homemade iced tea and syrup.
Madison's, Pullman Hill Street Singapore
Anchored by partnerships with sourdough specialists Starter Lab and celebrated coffee roasters Sarnies, this new all-day dining restaurant is a modern take on the iconic New York City deli – dishing out generous portions of quality bagels, sandwiches, burgers, and more. Start the day with a rich American breakfast of Spammed & Scrambled, a savoury bagel stacked with crispy bacon, grilled spam, chopped chives and a large helping of avocado and sweet and tangy honey mustard dressing. The Stack Them Up is another filling option, featuring buttermilk pancakes with berries compote, fresh berries, slices of banana, Nutella, and apple vinegar honey. Satisfy lunch and dinner cravings with heaping sandwiches like the Reuben!Reuben, which is stuffed with slices of corned beef, buttery Emmental cheese and bright notes of sauerkraut, then finished with housemade dill relish and a classic Reuben dressing.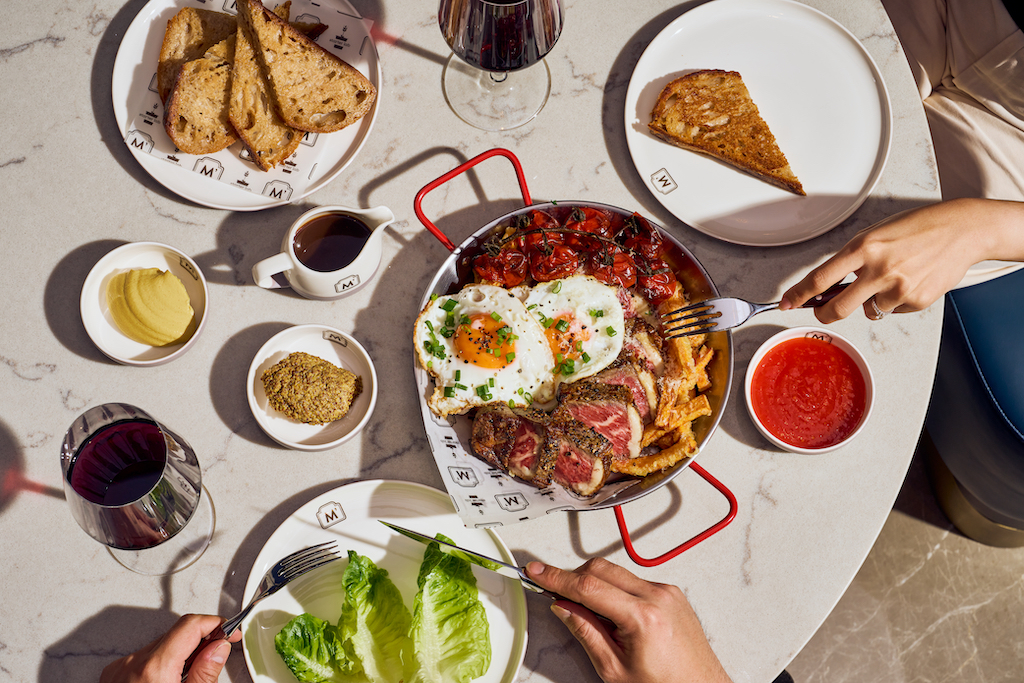 No meal is complete without a tipple or two and Madison's fabulous list of craft cocktails delivers, each named after a New York City neighbourhood. Queens pays homage to the city's melting pot of cultures and trends, embodied in a tropical cocktail with a base of thyme-infused Brass Lion Singapore Dry Gin, French and Italian vermouth, pineapple and passionfruit; while SoHo offers a spicy and refreshing kick of lemon peel and cranberry-infused vodka, chili padi and jalapeno syrup, triple sec, and lime juice.
Tung Lok Seafood / Douraku Sushi
Fans of classic Chinese cuisine will have another location to enjoy Tung Lok Seafood's beloved dishes, with the opening of its fifth outlet at Gardens by the Bay. The restaurant's nature-themed design draws inspiration from its lush environs, with natural cut stone walls and a mirrored ceiling that mimics tranquil waters. The menu brings together classics such as the Original Deep-fried Prawn with Wasabi-mayo and Grilled Marble Goby with Beancurd, Yam, and Cabbage in Collagen Broth. Not forgetting Tung Lok's Signature Chilli Crab, its unique blend of tomato sauce and freshly-squeezed orange juice lending a sweet and tangy finish to the savoury gravy.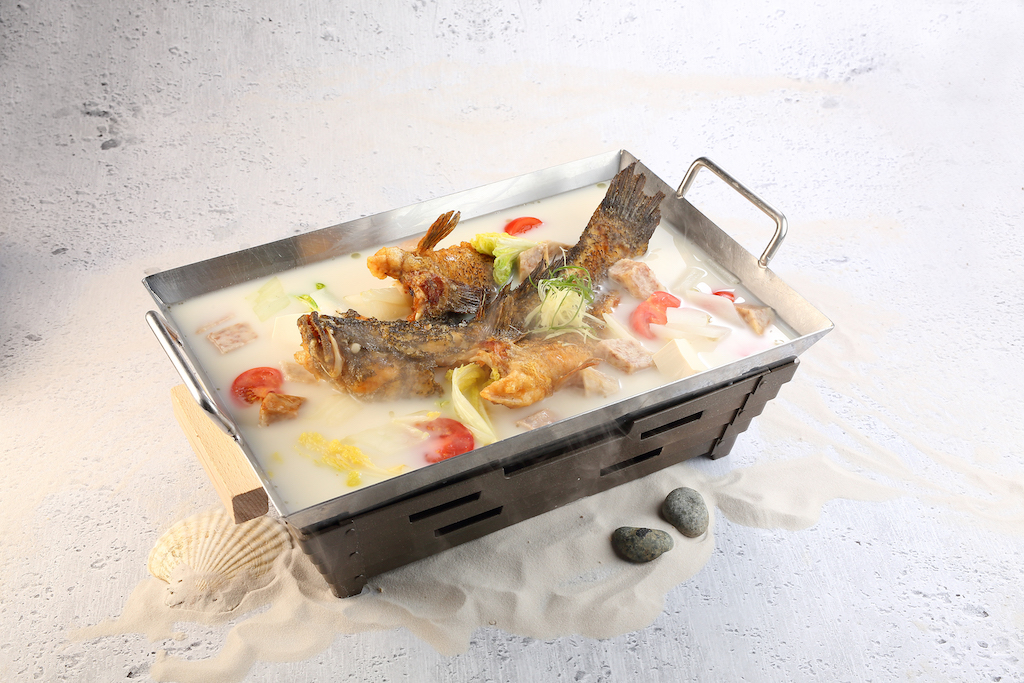 Also nestled within the space is Douraku Sushi, a cosy eight-seater sushi bar that serves authentic Japanese cuisine in the form of freshly cut sashimi, nigiris, handrolls, and curated donburis. Watch the chefs in action as you tuck into a Douraku Signature Maki Platter which comes with five kinds of assorted maki rolls that include ingredients such as unagi, soft-shell crab, and Norwegian salmon.
Araya, Mondrian Duxton Singapore
Experience the wondrous flavours of South America at Araya, newly opened within Mondrian Duxton Singapore. Helmed by chefs Francisco Araya and Fernanda Guerrero, the intimate 30-seater serves as a culinary playground for the couple, as they showcase a soulful, contemporary tasting menu that highlights the diversity of South America's food influences. Must-tries include a traditional Brazilian Moqueca (fish stew) imbued with Japanese kinki, and a ceviche of shio koji-cured slivers of scallops bathed in a tiger's milk sorbet tinged with ginger and green apples. These flavours are a nod to Chef Francisco's time in Japan, as well as the numerous Japanese diaspora spread throughout South America. Humble ingredients such as corn, Andean potatoes, lucuma, and Chilean cherries are also elevated to new heights through exceptional culinary techniques. Puffed Andean grains like multi-coloured quinoa and amaranth crown a delicate mushroom espuma, with pickled shimeiji mushrooms and caramelised shallot puree nestled within. Pigeon is marinated in koji, smoked and seared, then served with aged mole negro, arroz caldoso (brothed rice) and its own offal. Meanwhile, dessert sees Chef Fernanda showcasing the fleeting but breathtaking beauty of the arid Atacama Desert as it bursts into bloom, with a stunning sweet creation that features passionfruit, coffee, and rum.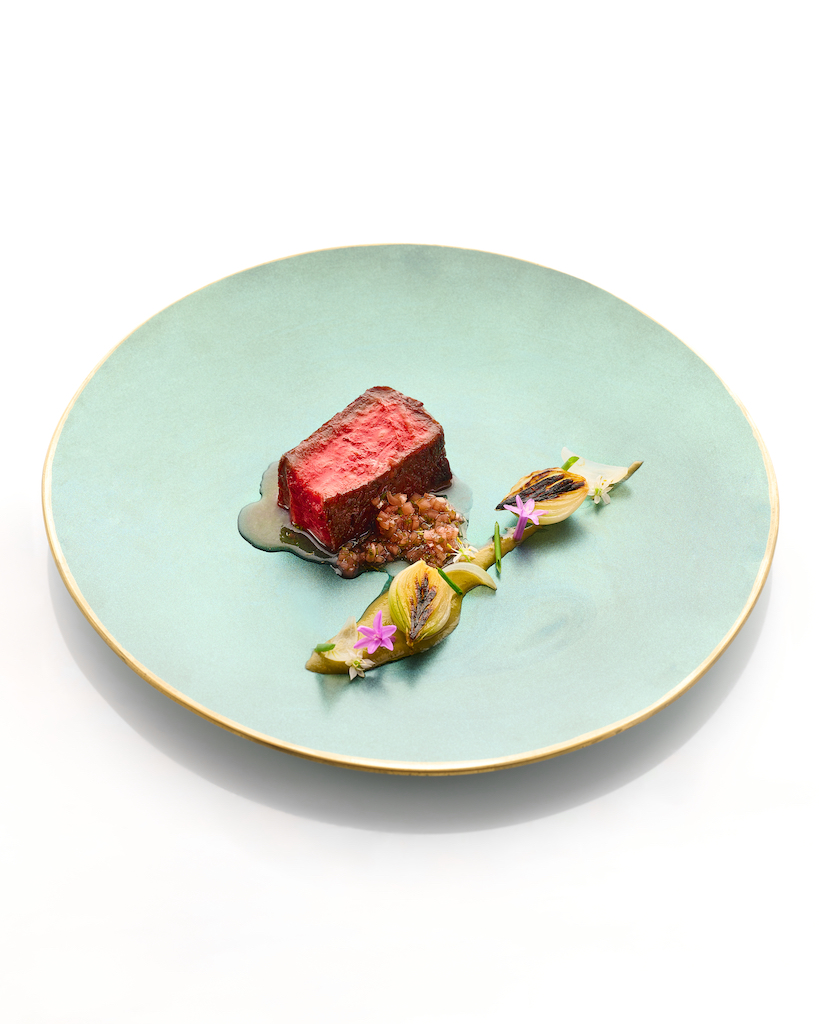 Text by: Eris Choo
SHARE