10 gourmet deliveries to help you through home quarantine in Bali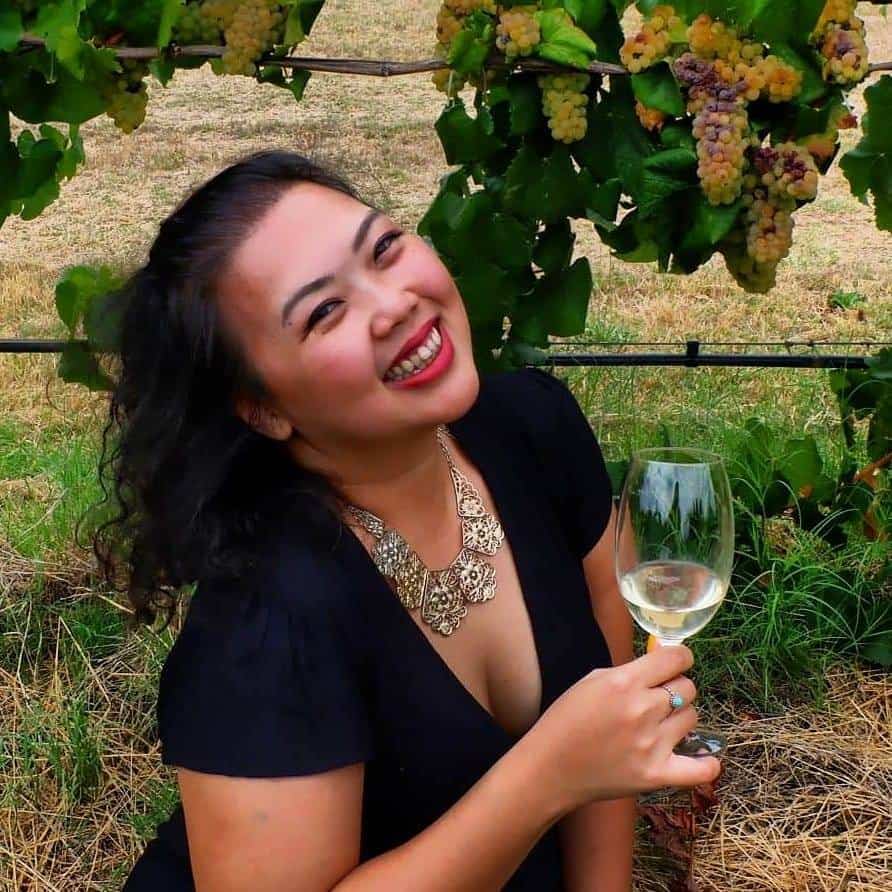 · 2 April 2020
·
Bali
From dry-aged steak to bottled Negroni, treat yourself to delicious treats while self-quarantined in Bali.
1. Go local with Locavore
Locavore has done it again. As the only restaurant from Indonesia that made it to the list, Ray Adriansyah, Eelke Plasmeijer and their team have been working hard to be ranked at 37 on Asia's 50 Best Restaurants 2020. Unfortunately, due to the current pandemic, they have decided to temporarily close all of their outlets and provide delivery (Ubud area only) and take-away services. Local Parts Butcher Shop offers an excellent house-made package made of meat, sauce, starch and vegetables for Rp225,000 (crispy pork belly confit and herbed risotto, anyone?). Do not miss Locavore To Go's favourites such as Cubanos (Rp89,000) or the vegetarian-friendly Localab Burger (Rp89,000). Or, how about those comforting Indonesian dishes from Nusantara by Locavore? Boost your immune system with moringa leaves-laden Jukut Kelor Mesanten (Rp79,000) and tasty Udang Sambal Blacan (Rp199,000). Click here for the complete list. Hotline: +62 821 4495 6226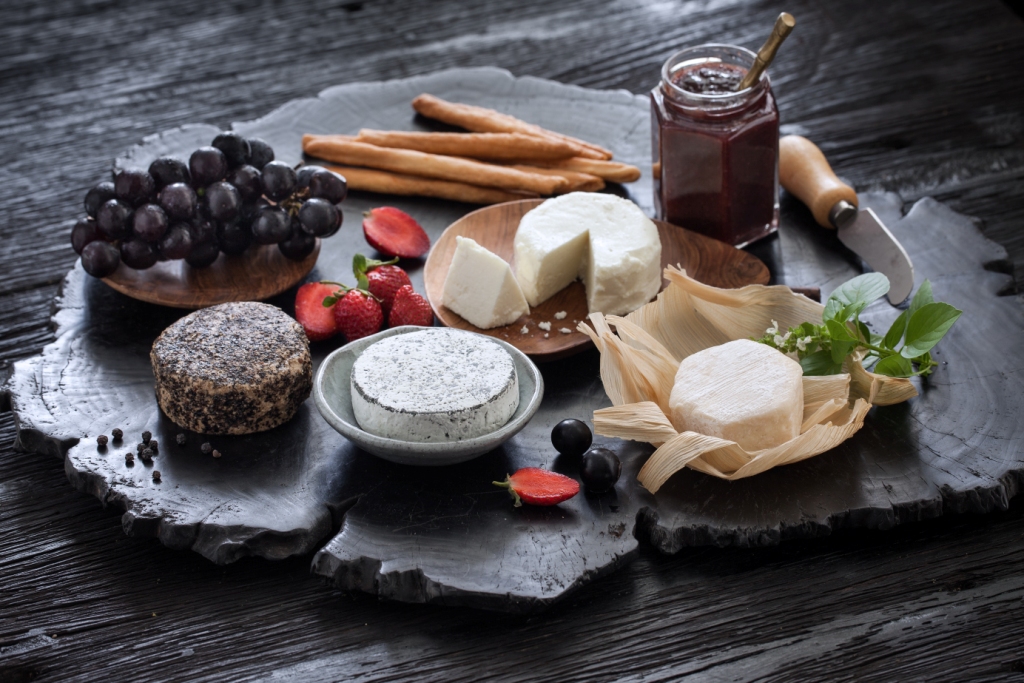 2. Smile and say 'cheese' with Rosalie Cheese delivery
Creating an aesthetically pleasing cheese platter for the whole family during quarantine is no longer impossible. Add Kemala Gouda (Rp45,000/100 gram), Black Pepper Goat Cheese (Rp60,000/130gram) and White Cheddar (Rp50,000) to the cart here and have the cheese sent to your home. We highly recommend the crunchy Cheesy Goat Grissini (Rp38,000) to complement your platter. Delivery is available every Tuesday and Thursday. Tel: +62 8113888121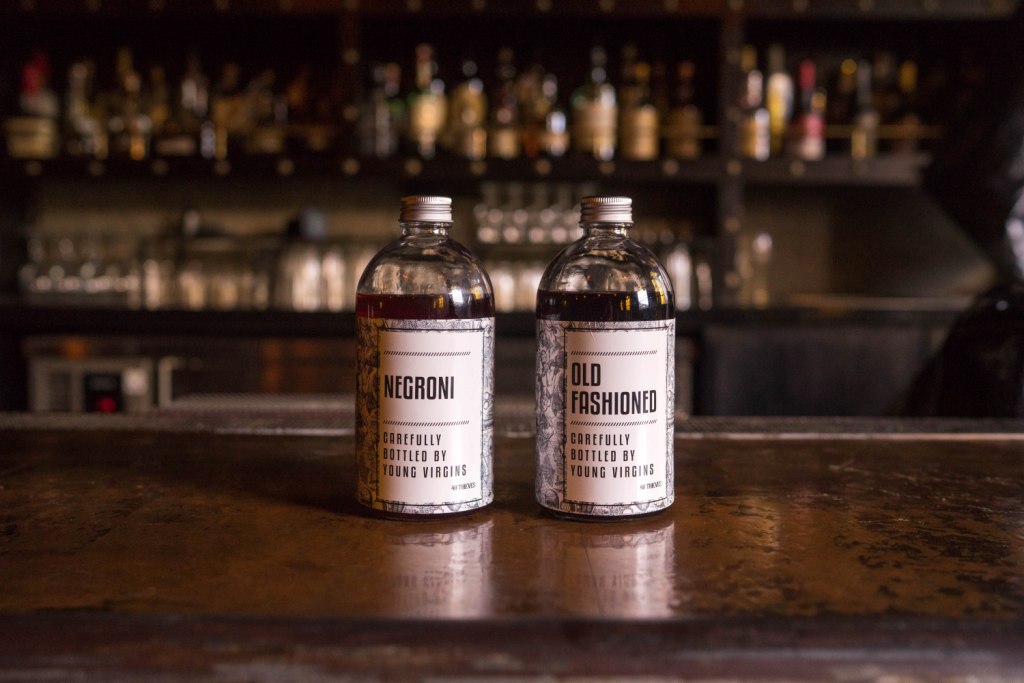 3. Cin cin with 40 Thieves' bottled Negroni
You may not be able to go to the bar but why don't let the bar to come to you? Bali's favourite speakeasy, 40 Thieves is ready to fuel your homey evening with bottled Negroni and Old Fashioned at Rp680,000/500ml bottle. The boys behind the copper are also ready to concoct your favourite cocktails as long as you give them one day prior notice. Available for pick-up or delivery. Tel: +62 812 8348 5845
4. Grocery not! Have fresh meats, vegetables and fruits delivered to your house
Support local farmers and get the freshest produce by shopping with Bali Direct Store and Compass Fresh. Bali Direct Store is selling a wide range of products, be it organic turmeric sauerkraut or nutmeg essential oil. They also provide Bali Box, a myriad of set ingredients and recipes to cook at home – from Indian-Spiced Tomato and Egg Casserole to Hearty Lentil Stew (Rp250,000/box, for four servings) that will make domestic chores easier. Apart from fresh meat, vegetables and fruits, Compass Fresh also helpfully offers baby's needs and local artisan's products such as Bali Highland Organic's Forest Honey Ham and Farine Bakery's Classic Spelt Sourdough.
5. Have we mentioned Mulia's home delivery service?
Now, you can enjoy 50 selected dishes from The Mulia, Mulia Resort & Villas Nusa Dua, Bali from the comfort of your dining room. Find sandwiches, pastries, Asian, Italian and Indonesian delights to satisfy your craving here. Enjoy a serving of Nasi Goreng Kepiting (Rp132,000) or Braised Black Angus Beef Short Ribs Sliders (Rp152,000) to empower your #workfromhome. Tel: +62-361-3017777
6. Say yes to a freshly-baked croissant and sourdough from Braud Artisan Bakery
Don't you just miss your daily morning flat white and crunchy croissant for breakfast? Worry not because Braud Artisan Bakery is here to the rescue. Have one (or two) Mini Almond Croissant (Rp10,000) with your coffee. Braud also makes outstanding sourdoughs and sandwich breads. Their Malted Mix Grain Loaf (Rp25,000) can stay good in freezer for up to two months. For menu and delivery, contact +62 813 381 58805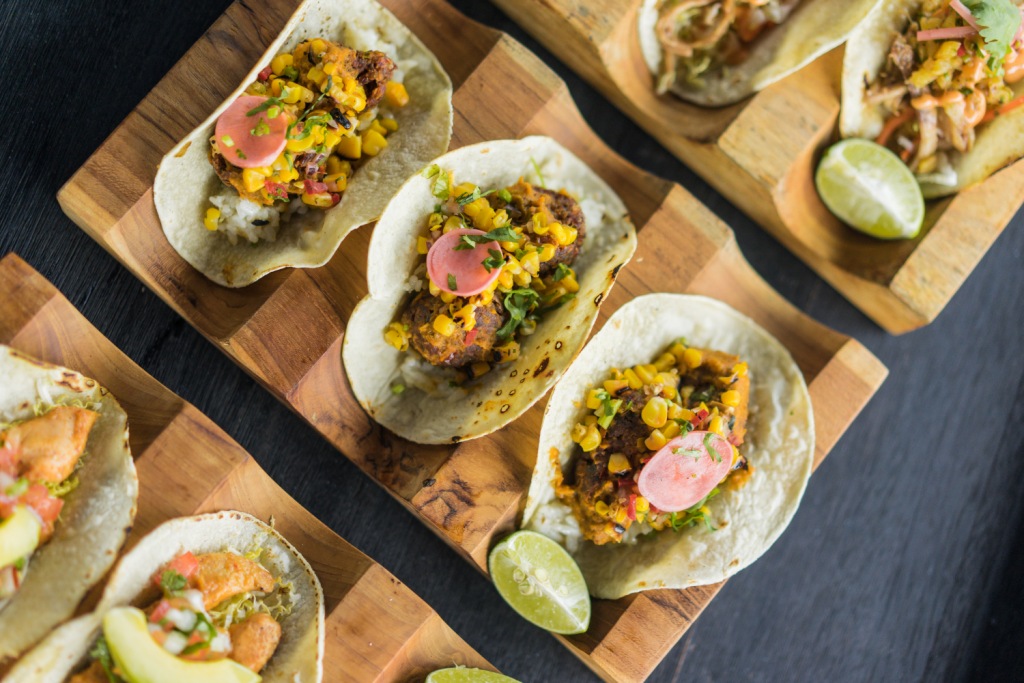 7. Throw a taco fiesta with Lacalongtime
Ubud, Canggu and Seminyak folks can take comfort in knowing that they can still enjoy tacos at home. Lacalaca Cantina Mexicana (Seminyak), Lacalita Bar y Cocina (Canggu) and Lacasita Fonda Mexicana (Ubud) are available for delivery or take-away. Say hola to Taco Carnitas (Rp85,000) and BBQ Pollo Adobado (Rp80,000) – among other tasty fare. Do not miss their Churros con Chocolate (Rp55,000) for a little sweet treat during quarantine. Head to their website for the details.
8. Order some dry-aged steaks for dinner from Boy 'N' Cow
Meat lovers can now grill or pan-fry their favourite cuts at home. Order a selection of 28-day dry-aged meats from Boy 'N' Cow Meat Shop that comes with Boy's signature blend of seven herbs and spices. Have a 280 gram Australian grain-fed Black Angus ribeye (Rp300,000) or a 900 gram USDA grain-fed Black Angus porterhouse (Rp750,000). Order here or give them a call +62 361 934 84 68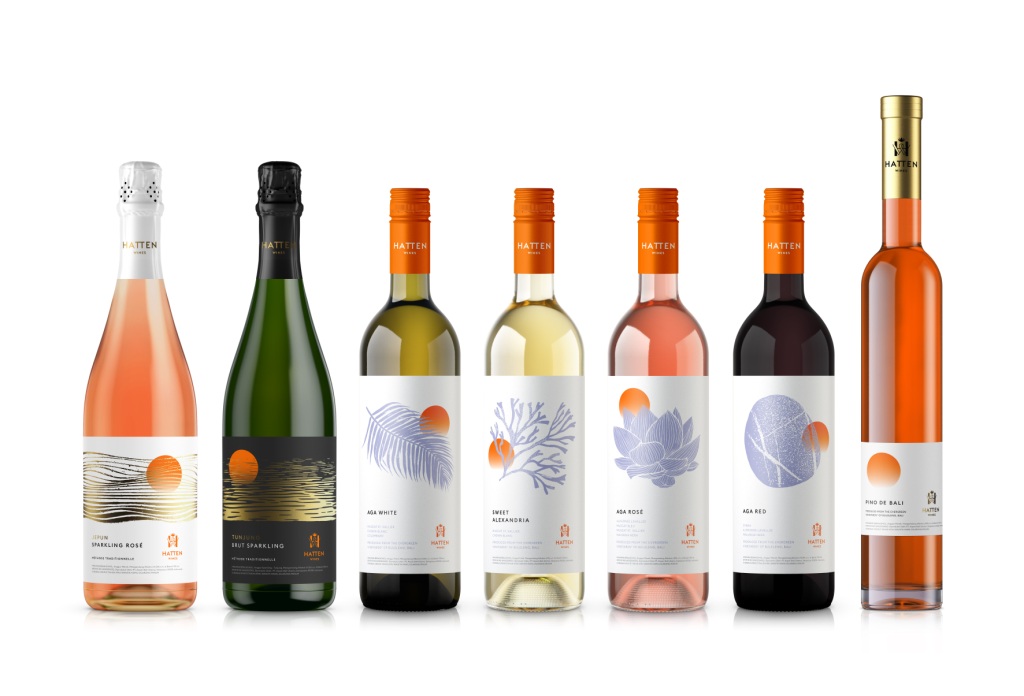 9. Hatten Wines' delivery special

Being cooped up at home is not easy. That's why Hatten Wines is offering a free delivery service within Denpasar, Kuta, Seminyak, Canggu, Nusa Dua and Ubud areas. With just a minimum order of six bottles from any of the Hatten Wines, Two Islands Wines & Two Islands Reserve, and Dragonfly Wines ranges; having a sip of Two Islands Sparkling Chardonnay (Rp310,000) by the pool is as easy as texting +62 851 091 50777
10. Indonesian delights from Plataran at Canggu
Treat your loved ones with a special delivery package of Plataran at Your Home. Available for two or four persons, the package offers the taste of comfort Indonesian dishes. Starting from Rp250,000 for two, savour homey nosh such as Ayam Kari Deli, Kangkung Belacan and Tuna Sambal Matah with rice. To order, please contact +62 811 388 2281
SHARE