Unveiling the Diverse Charms of Dijiwa Sanctuaries' Properties
· 15 November 2023
·
Hotels & Resorts
Located across Bali and the eastern archipelago, Dijiwa Sanctuaries presents an extensive choice of properties catering to all types of travellers.
One can appreciate the beauty of a place they visit, but connecting with its natural surroundings and culture is truly on another level. Dijiwa Sanctuaries, renowned for its excellent management of hospitality properties in Indonesia, knows how to lead guests on an evocative journey where the sense of place truly matters.
From a luxurious retreat on the shores of Bali to a yacht that voyages across the ocean, Dijiwa Sanctuaries beckon you to connect with every facet it strives to represent as you indulge in the utmost comfort at these properties.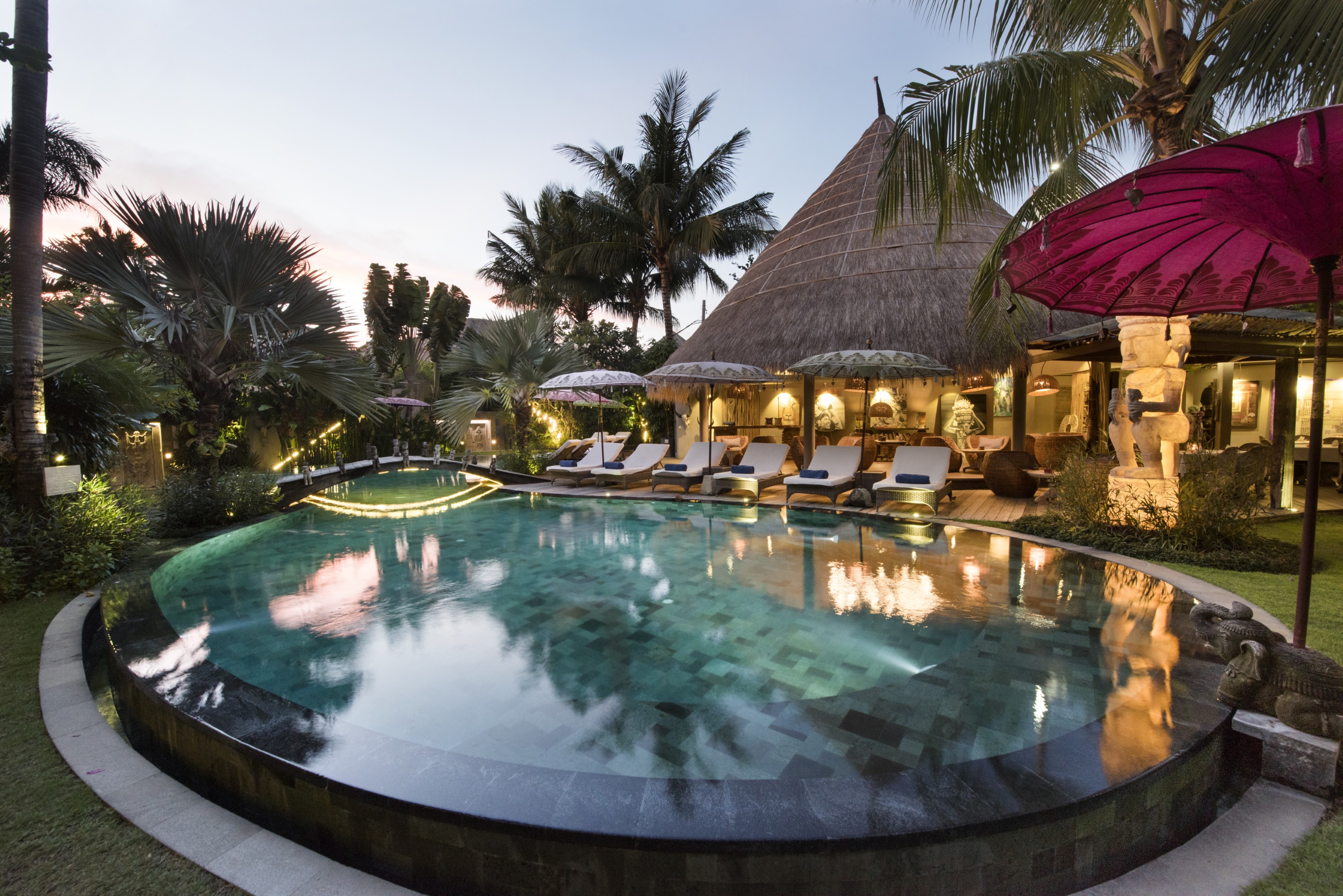 Surrounded by Ubud's picturesque rice paddies and ravines, Blue Karma Djiwa is the perfect choice to experience Ubud through Dijiwa Sanctuaries signature villas and a suite. The rainforest and the undulating landscape infuse the resort with tranquillity, while the location allows the resort to craft locally inspired activities. Partake in sunrise trekking, downhill cycling, rafting, and spiritual cleansing during your stay to truly enjoy Ubud.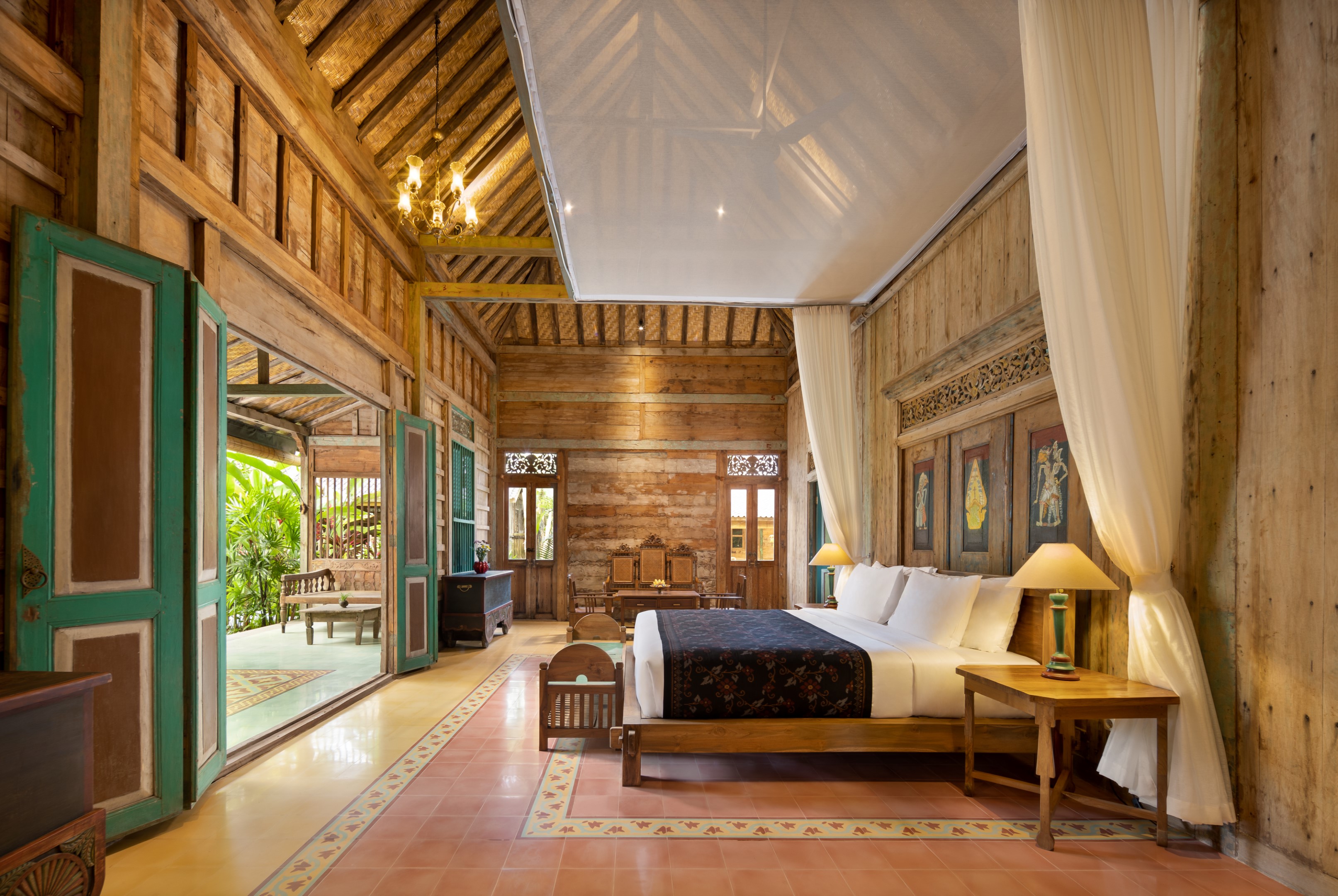 Encompassing separate suites and villas, Korurua Dijiwa Ubud is for those who seek a home away from home experience in Ubud. The retreat is teeming with Balinese flair, from its structure to its interiors, creating village-style living amongst Ubud's lush foliage. Find six types of living quarters and countless activities to do, namely Yoga Class, Jamu Class, Balinese Offering Class, and more.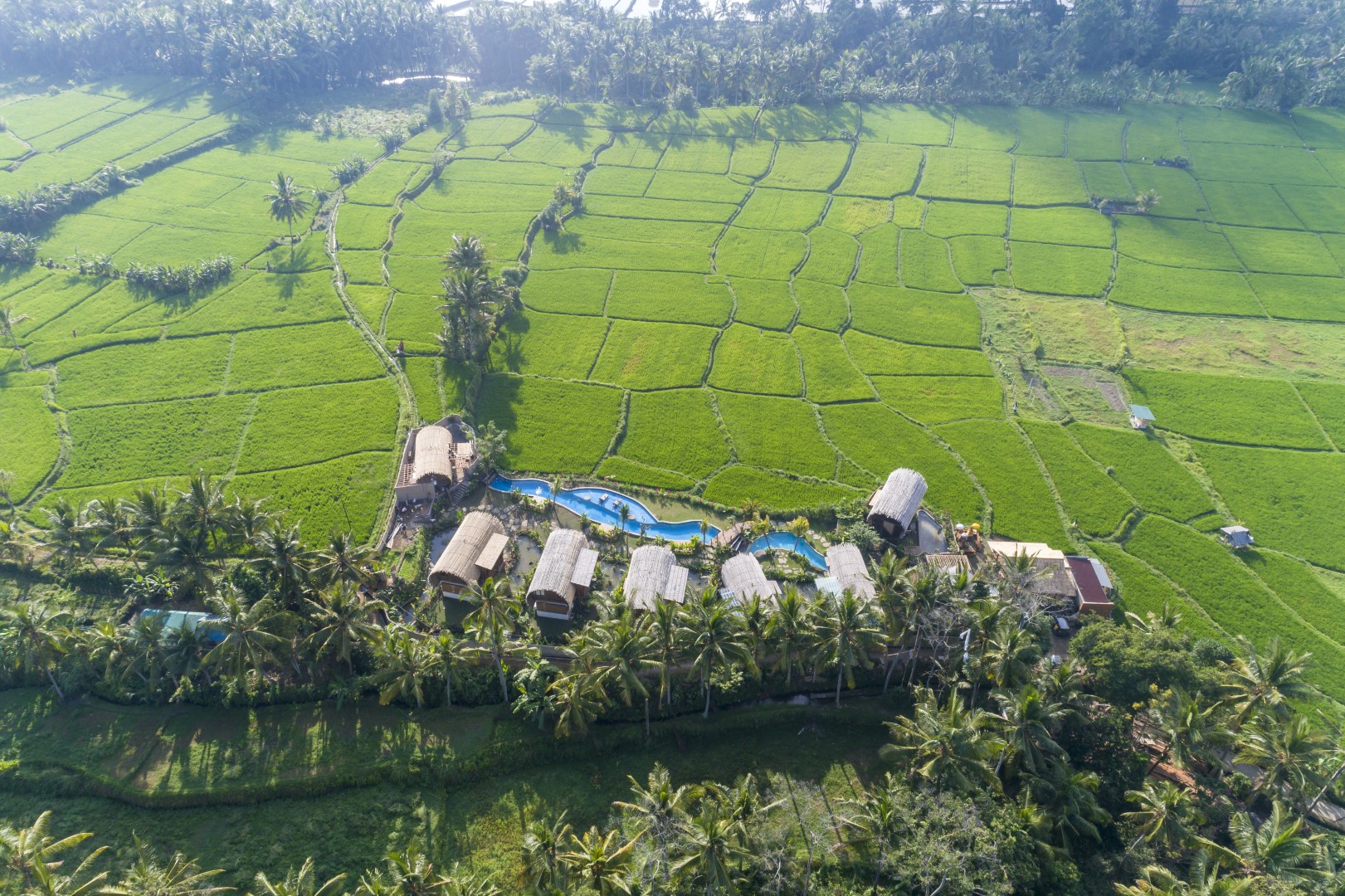 Amongst the other properties of Dijiwa Sanctuaries, Beehouse Dijiwa Ubud champions unperturbed space for guests who seek a more private and intimate experience in Ubud. Boasting a stunning view of Mount Agung, the resort circles around the pool lagoon, acting as its social hub. Find unique structures made of bamboo and other natural materials that let you connect and appreciate nature's splendour. Couples can further their intimate moments through Romantic Candle Light Dinner and Flower Bath that the resort provides.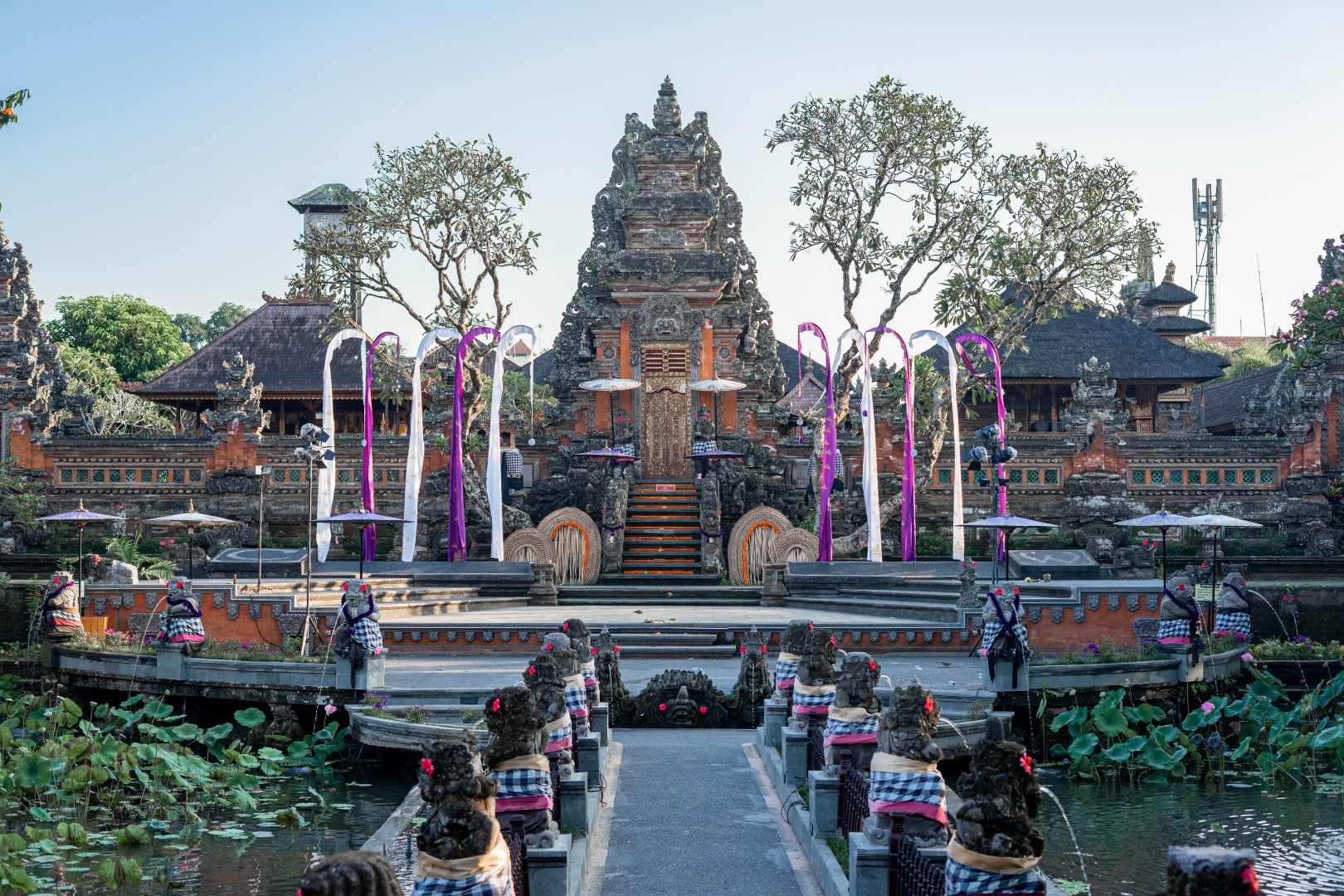 For those who have a fondness for cultural immersion, this accommodation might suit your fancy. Puri Saraswati Dijiwa Ubud offers the essence of Balinese culture that can be seen through traditional architecture, gardens, and amenities. A butler will be assigned to cater for everything you need during your stay. Participate in engaging activities to delve deeper into local heritage or visit The Café Lotus, where authentic Balinese delicacies are served with homegrown ingredients.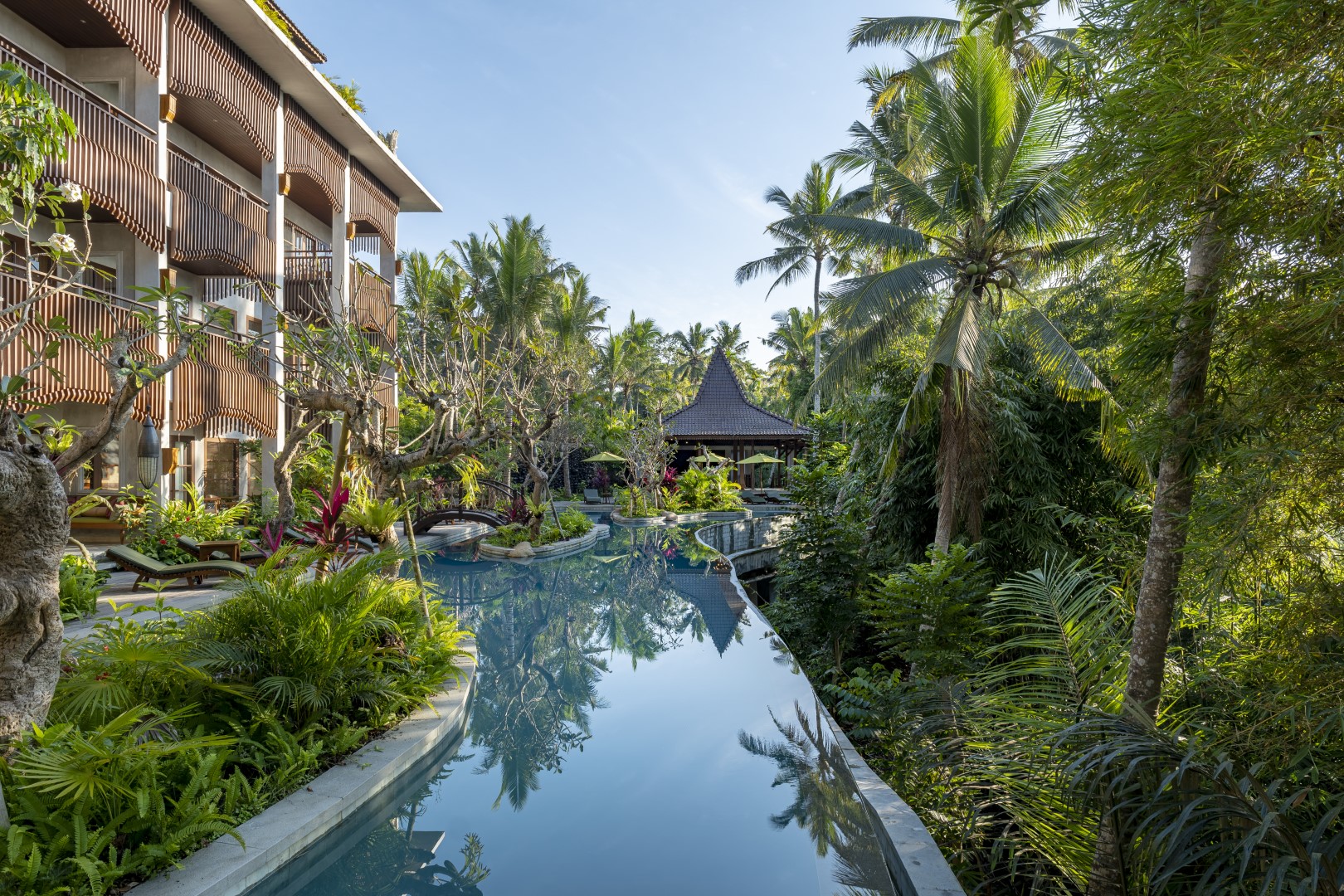 A premier property by Dijiwa Sanctuaries, where elegance and Balinese hospitality merge harmoniously. A charming yet warm element permeates every hotel space, enticing travellers to return whenever they are in Ubud. Aside from the culture-driven activities available, Arkamara Dijiwa Ubud is home to Kaukau Restaurant, Kamalini Spa, Akasa Rooftop Bar, and more for guests to explore and elevate their stays.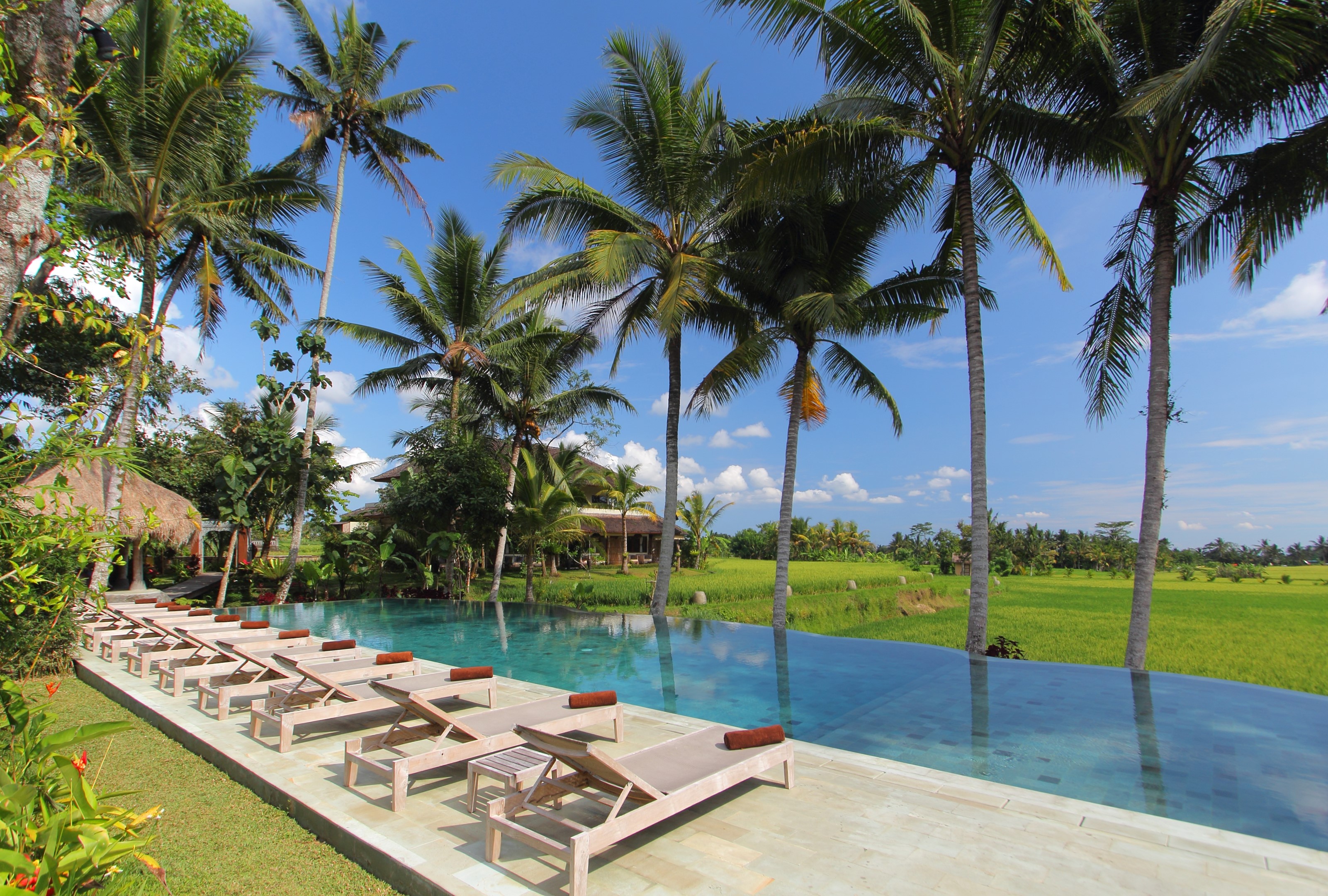 Comprising 21 thoughtfully designed rooms and private bungalows, MATHIS Retreat Ubud, a Boutique Resort by Dijiwa Sanctuaries, epitomises personal sophistication. The individual spaces and unparalleled rice terraces surrounding the premise encourage guests to rebalance and reconnect, away from the city hubbub. Additionally, the resort features SPA at MATHIS for guests to pursue wellness and Terracotta Restaurant for a romantic gastronomic journey.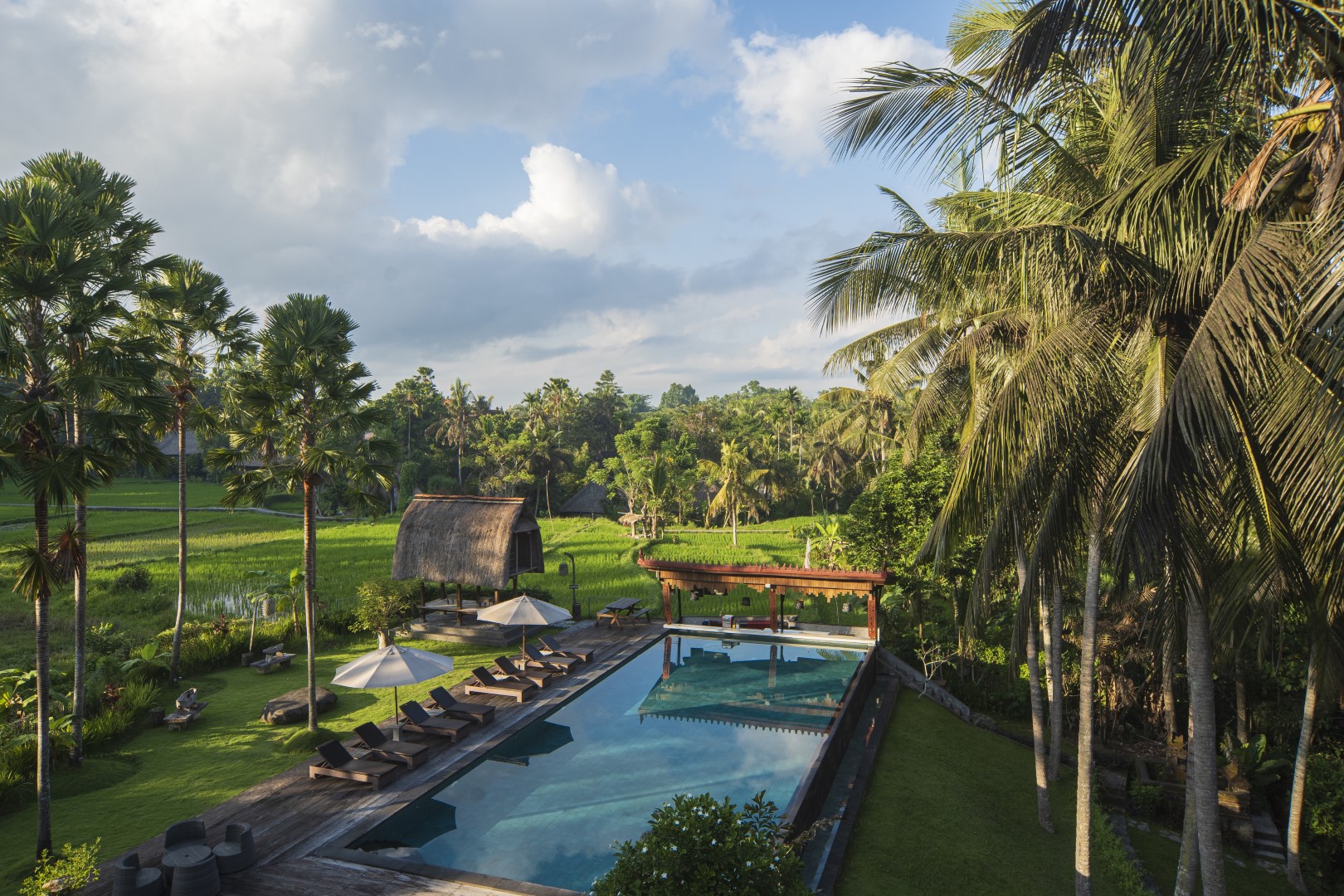 The hotel epitomises marriage between modernity and traditional opulence. One of the available accommodations, the Ethnic Room, marries the comforts of a modern aesthetic with intricate, traditional furnishings that recreate the ambience of a Balinese household. Its situation allows the hotel to enjoy the lush greenery of rice paddies and tropical gardens. The hotel is just minutes from Ubud's tourist attractions, such as Monkey Forest, Ubud Palace, and Campuhan Ridge Walk.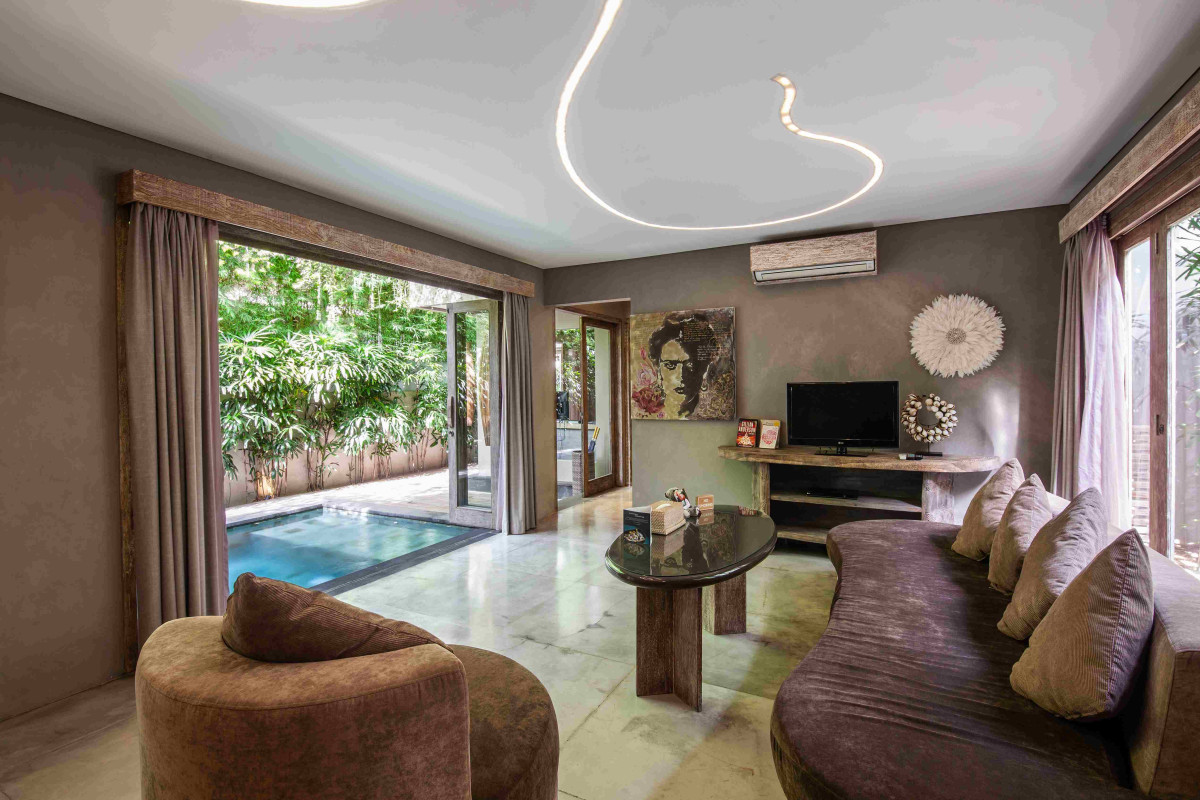 Poised to be the place for jet setters to experience Seminyak's sun-kissed shore and lively atmosphere. Blue Karma Dijiwa Seminyak offers a serene hideaway to retreat after your excursion in the vicinity. Whether you opt for a suite or a villa, you can count on enjoying ample space that guarantees your privacy. Additionally, the hotel provides tour packages that will introduce you to Seminyak's aquatic adventures and nearby tourist attractions.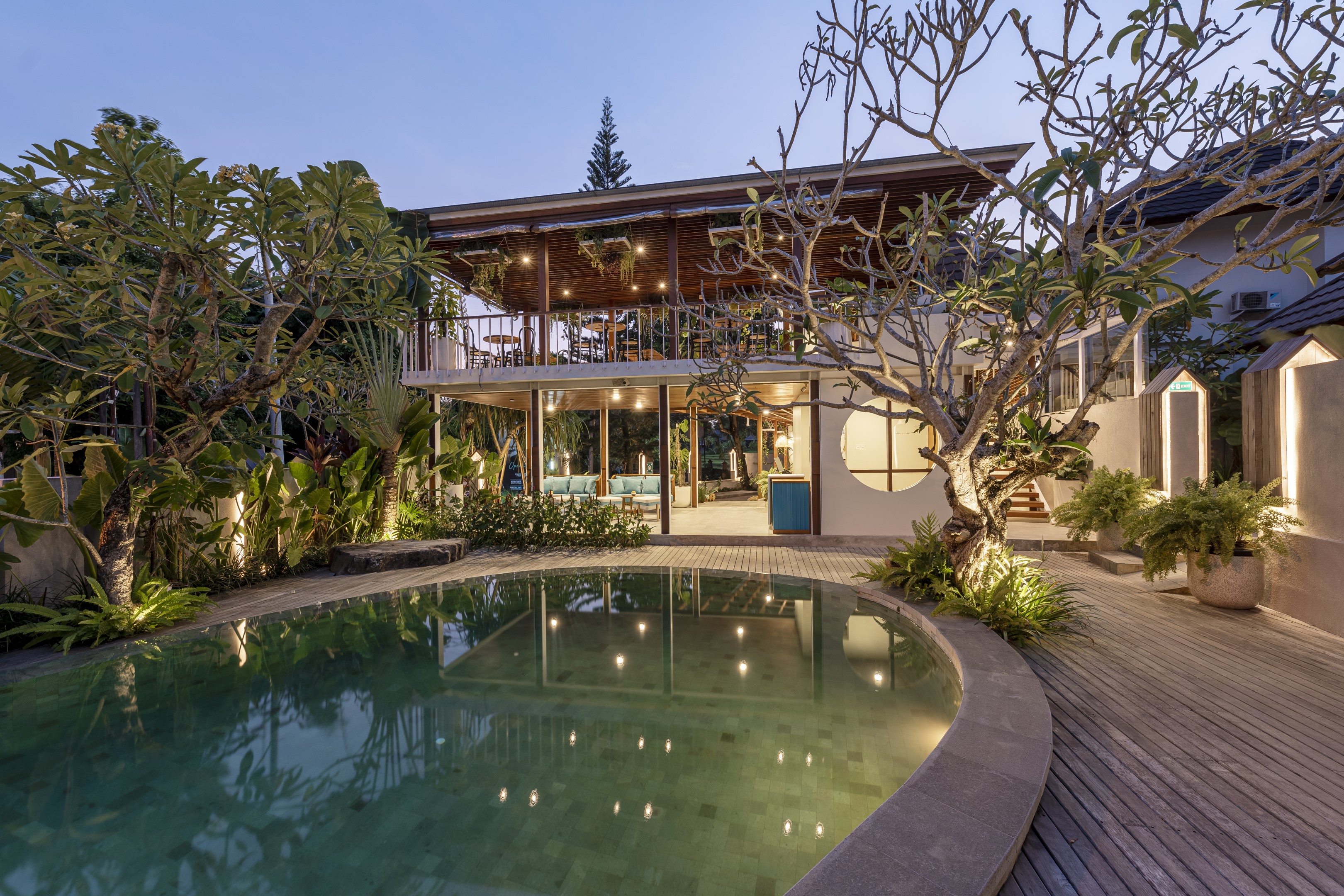 Drawing inspiration from Canggu bohemian charm where terraced landscape and ocean waves meet, Ecozy Dijiwa Canggu showcases a contemporary minimalism design that reflects the spirit of Canggu. The hotel invites you to recuperate while immersing yourself in the traditional life. Enjoy complimentary activities such as canang sari crafting and latte art class during your stays, or enjoy the remarkable butler service to enhance your stay experience.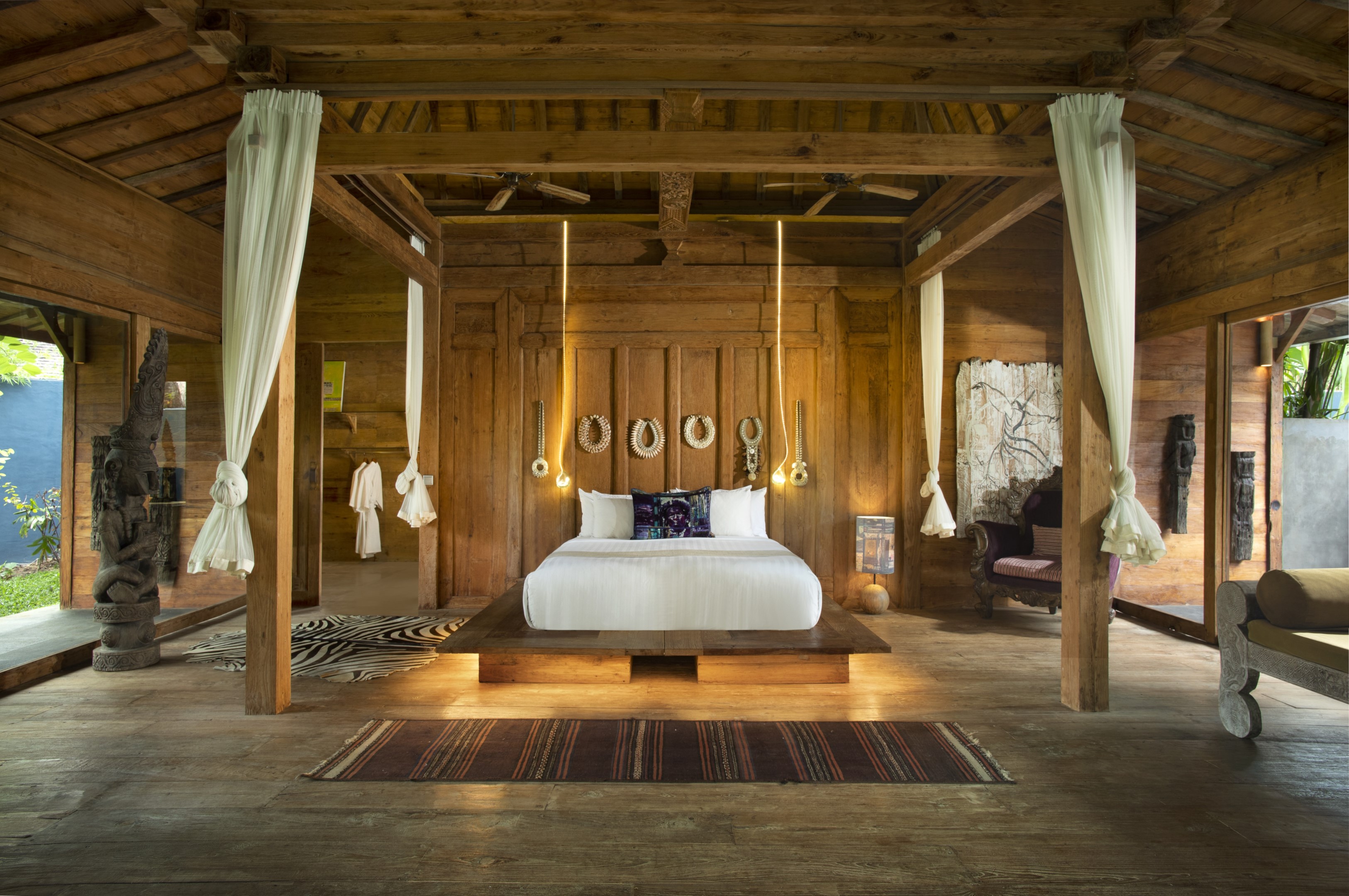 Travellers seeking a unique staying experience inspired by the local village living should definitely opt for The BK Village. Structured like antique houses that are mended to provide homey comfort and rendered in earthy colours and ornate details. Located in Umalas, between Canggu and Seminyak, guests can benefit from both worlds. Otherwise, the in-house facilities are also not to be missed, especially the all-day dining Hiiragi Restaurant, which turns into a Japanese-Peruvian dining affair as the sun sets.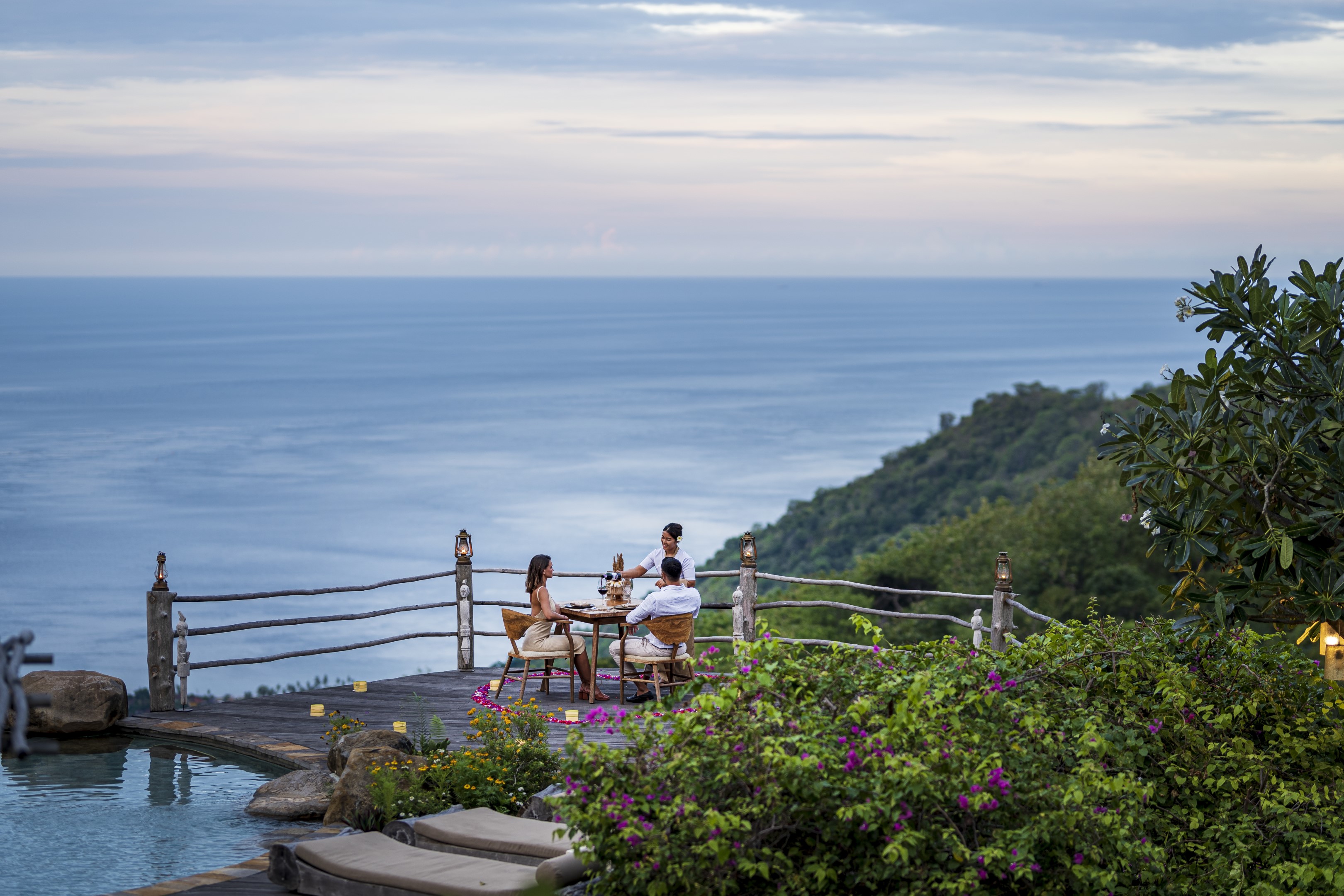 Nestled within the eastern part of Bali, MATHIS Lodge Amed offers an unmatched staying experience where twenty bespoke lodges await you. Available in five options, the lodge caters for couples wanting to create a romantic moment or families wishing to escape the hurly-burly. Rising over 400m above sea level, the lodges espouse Eastern Indonesian aesthetics derived from Papua, Sumba, and Sumbawa against the oceanic backdrop.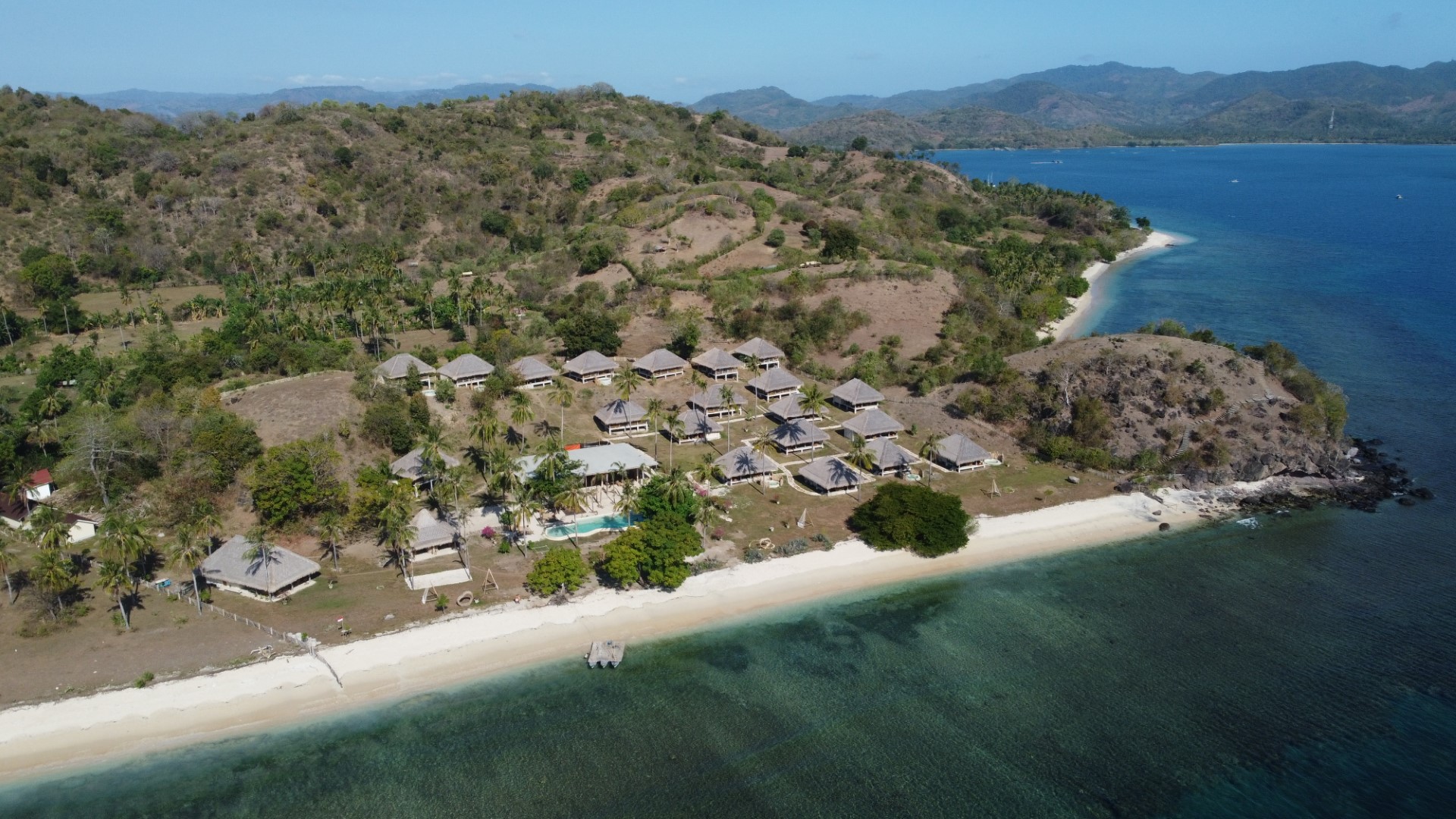 With a short 2.5-hour boat trip from Bali via Gili Gede, a beachfront haven by Dijiwa Sanctuaries can be found on the Gili Asahan coastline. Set on the pristine beach, home to exotic marine life, Bleu MATHIS Gili Asahan blends authentic tropical living with luxury. Encompassing nine types of villas to opt from, find thatch-roofed lodging with semi-rustic décor adorning the rooms. Connect with the island's natural allure on an eco-luxury journey, including snorkelling in the pristine waters and more.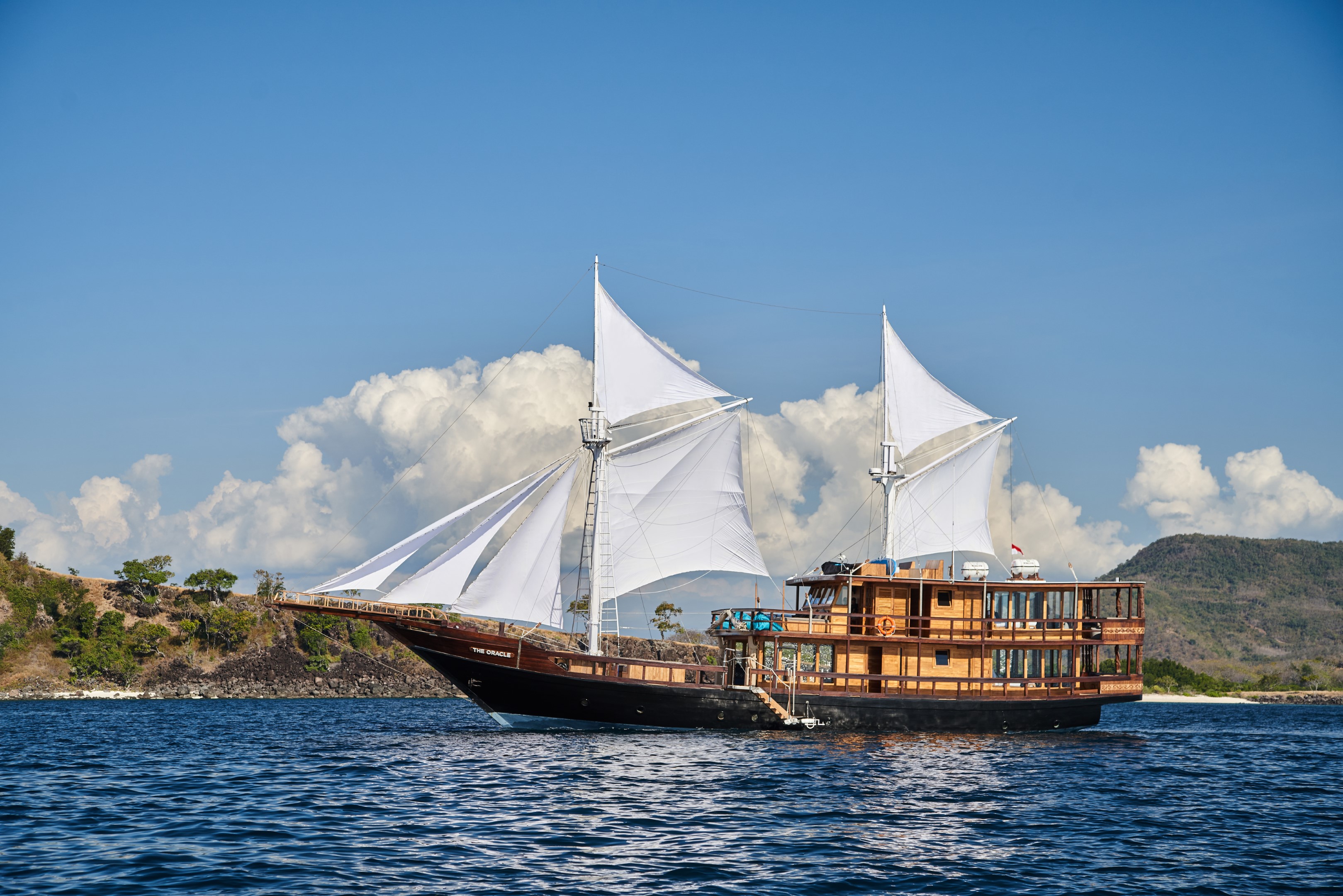 Dijiwa Sanctuaries takes it to the next level by having The Oracle Yacht as one of their properties, bringing voyagers across the sea from Komodo Park, Flores, and Raja Ampat. Drawing inspiration from the phinisi, or the archipelago's art of shipbuilding, The Oracle sails through the spice routes back in the 16th century. The cabins and rooms emphasise the wooden elements like the olden days, equipped with air conditioner, sound system, and video projector for in-room entertainment.
For more information and reservations, please contact +62 361 620 0588 or visit here.
SHARE