Tri-coloured vegetable chawanmushi
This healthy chawanmushi is chockfull of vegetables; buying local vegetables reduces your carbon footprint and grants just as much flavour.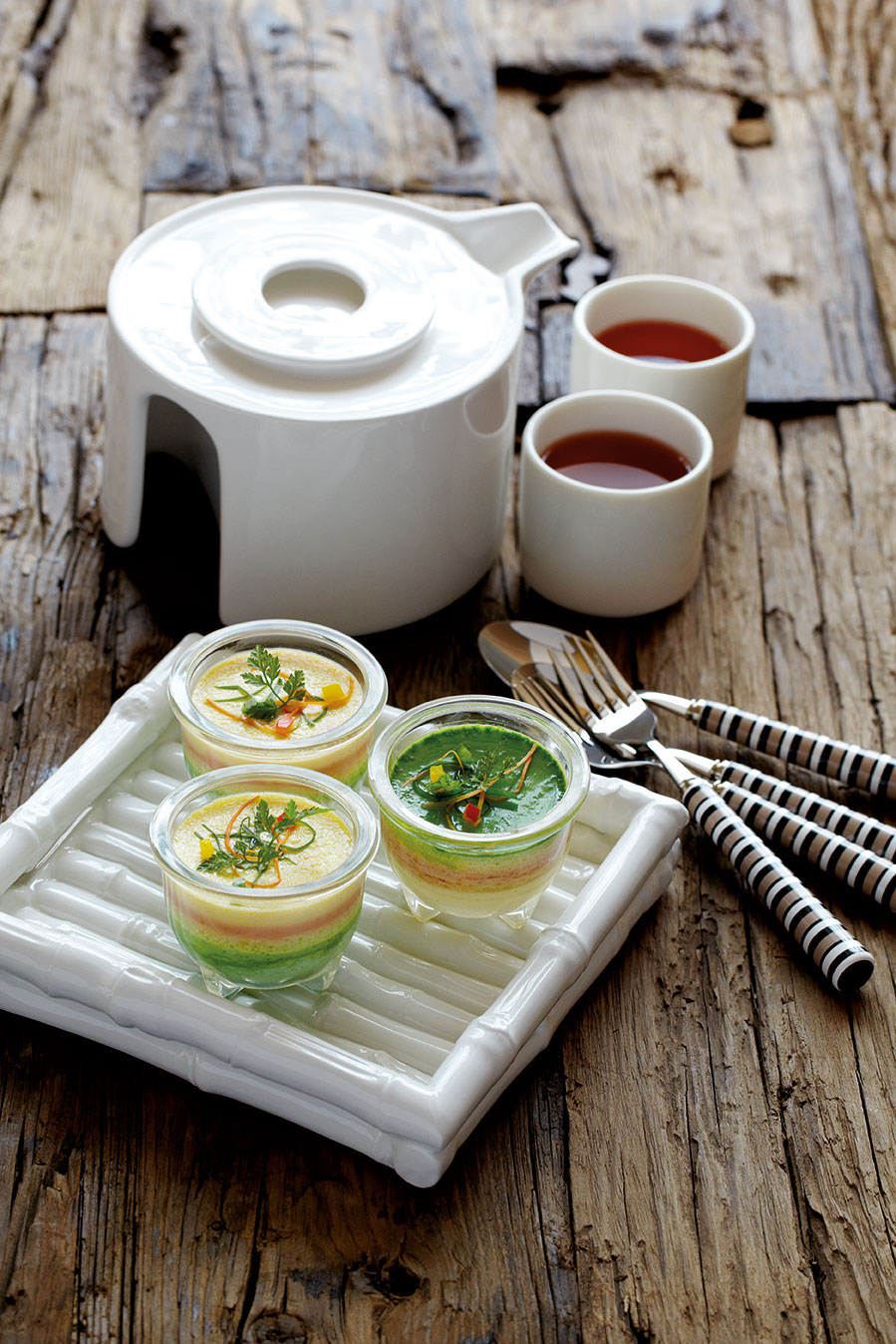 Serves 3 Prep time 20 minutes
Cook time 15 minutes
Advertisement
30g local organic green vegetables, blanched and chopped to bite-sized pieces (available at farms in Yio Chu Kang and Quan Fa Organic Farm)
6 tbsp water
60g carrots, cooked and diced
30g local cherry tomatoes, blanched and roughly chopped
5 shiitake mushrooms, thinly sliced
3 whole eggs
1½ cups light vegetable stock
1 tsp soya sauce
1 tsp sugar
1 tsp sake
1 tsp mirin
Place half of the local green vegetables and 2 tbsp water into a blender and purée till fine. Combine the remaining chopped vegetables with the purée.
Repeat the same method separately for the carrots and cherry tomatoes.
Divide shiitake mushroom slices evenly into 3 portions and place with green vegetables, carrots and cherry tomatoes in 3 separate egg coddlers or cups. Set aside.
Combine the rest of the ingredients in another bowl and mix well, but do not whisk the mixture excessively.
Strain the egg mixture and pour an equal amount into the 3 vegetable ingredient mixes. Mix well.
Pour one vegetable ingredient mix of your choosing into each of the 3 egg coddlers, about ½cm thick. Steam for 2 minutes.
Repeat previous instruction for the other 2 vegetable ingredient mixes, so that you get a layered chawanmushi.