Sopaipillas (fried pumpkin bread)
Chile is the second biggest consumer of bread in the world after Germany. An integral part of their cuisine, bread is present for almost every meal. A particularly versatile option is sopaipillas – fried pumpkin bread that could be an appetiser with pebre (a ubiquitous Chilean-style salsa of summer tomatoes, onions, coriander, and ground or puréed spicy ají peppers) or a dessert when submerged in spiced sugar syrup.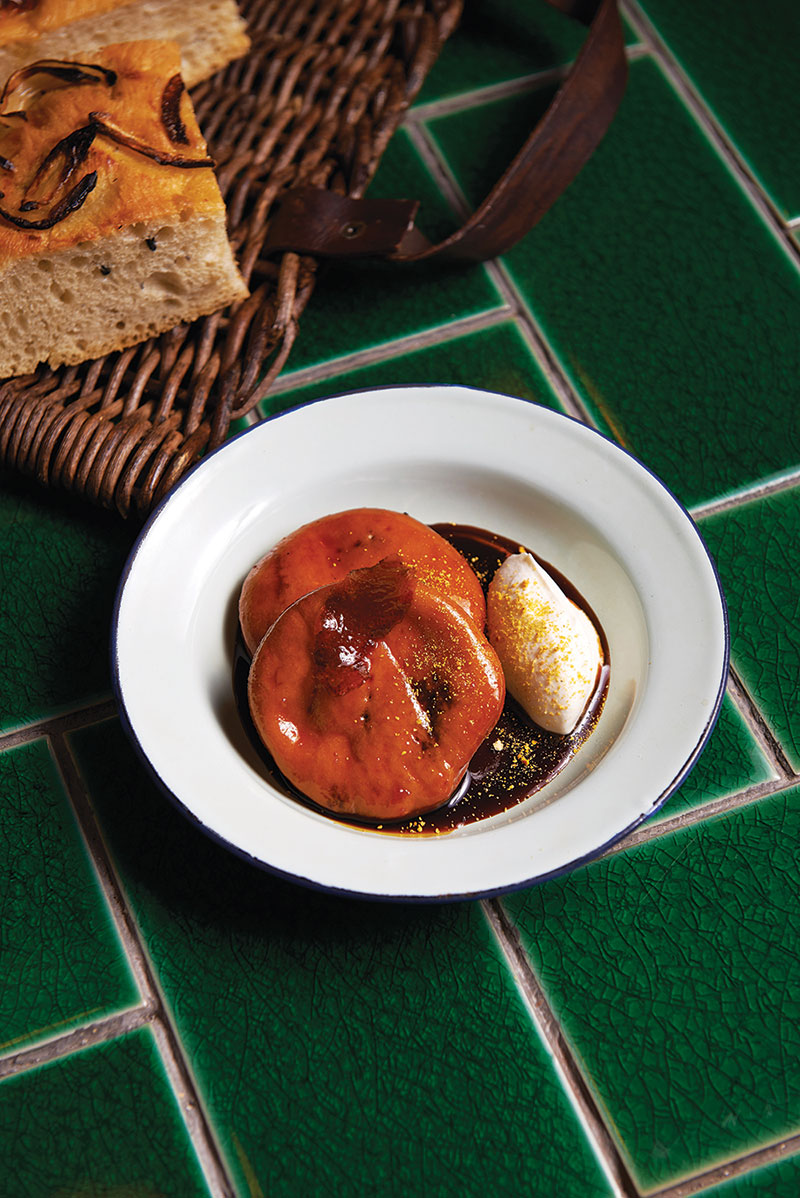 Serves 4-5 Prep time 3 hour
Cook time 20 minutes
sopaipillas
320g pumpkin
1kg plain flour
20g salt
20g pork fat, lardo or duck fat
15g yeast
320ml water
vegetable oil, for frying
Cut pumpkin into chunks and cook in boiling water or in an oven at 150°C.
Once cooked, purée pumpkin with a hand blender or food processor.
Mix puréed pumpkin with flour, salt and fat in a bowl.
In another bowl, mix yeast and water, then add into the flour mixture. Knead until all ingredients are well incorporated. The dough has to be soft but not sticky. Add more water or flour if needed, as the amount of moisture in each pumpkin varies. Leave dough to rest for 30 minutes.
Roll dough into 0.5cm thick and 7cm wide circles. Fry in vegetable oil for 2 minutes on each side.
syrup
400g gula melaka (to replace chancaca)
400g water
1 stick cinnamon
1 slice lemon skin
1 slice orange skin
juice of 2 lemons
semi-whipped cream (no sugar)
Mix all ingredients except semi-whipped cream in a pan, then boil into a syrup.
Add sopaipillas and let them soak in the syrup for 5 minutes. Serve warm with a dollop of semi-whipped cream.