Smoky baked bean casserole
SMOKY BAKED BEAN CASSEROLE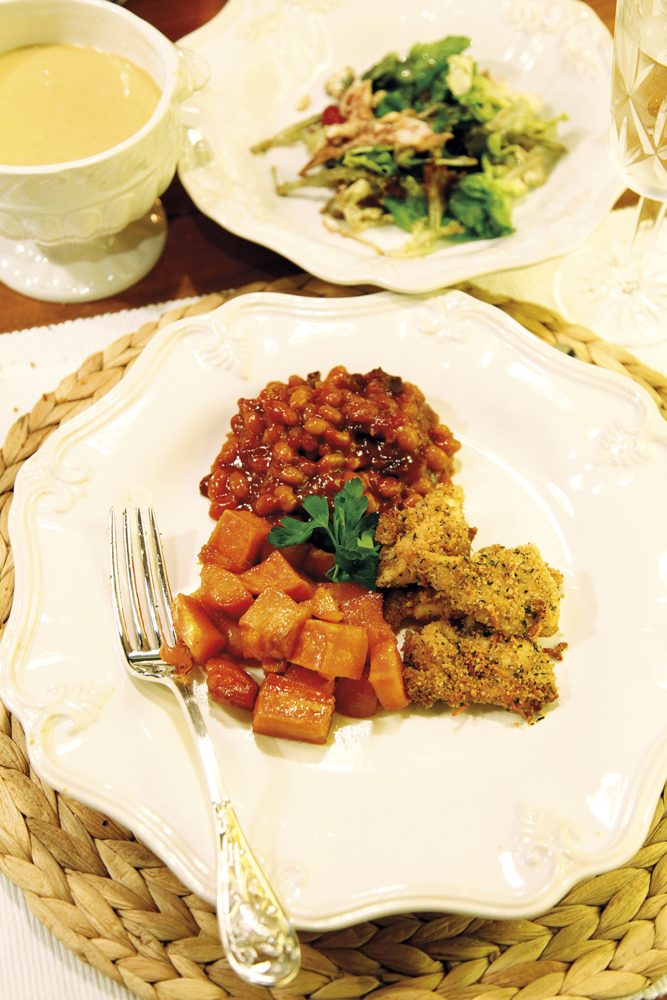 ALL AMERICAN SMOKEY BAKED BEAN CASSEROLE
A classic home-style essential in America. It's the smoky bacon mixed with the tangy and sweet flavorings that make this one of the ultimate winter comfort foods.
Serves 6-8
Prep Time 10 minutes
Cool Time 45 minutes
7-9 slices hardwood smoked bacon (preferably applewood smoked but any hardwood will suffice).
1 white onion, medium diced.
4 x 400g cans plain baked beans, including liquid.
2 tbsp tomato ketchup.
2 tbsp yellow mustard
125ml (½ cup) brown sugar
• Slice bacon into rectangular strips, about 1 inch by 1/2 inch. Fry in dry sauté pan until cooked but tender – do not cook until crispy. Remove bacon but reserve 1/2 of the bacon fat in pan.
• Sauté the onion in the reserved bacon fat until tender and translucent.
• Combine beans and diced onion in large bowl.
• Add brown sugar, ketchup and mustard to beans and incorporate (note: if the mixture tastes too tangy, add a little more brown sugar or ketchup to taste; if too sweet, add more yellow mustard to taste).
• Pour bean mixture into a 9×13 baking dish and place bacon strips around the surface, pushing slightly into bean mixture so partially, but not fully covered.
• In a 180 degree c. oven, bake covered for 20 minutes, then finish baking for another 20 minutes, uncovered.