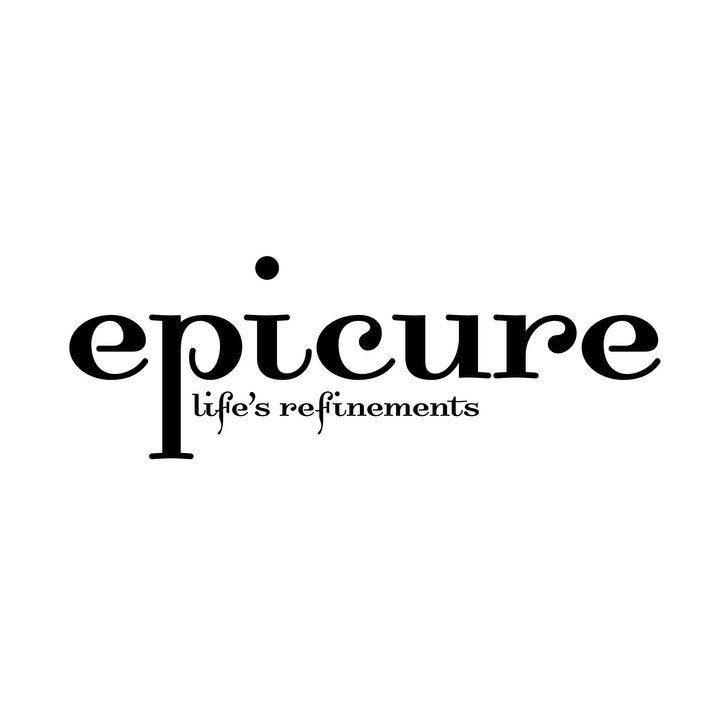 · 2 August 2017
RATINGS
TYPE OF MEAL
Sides
DIFFICULTY
Advanced
SPEED
Moderate
RECIPES
Sambal kangkong arancini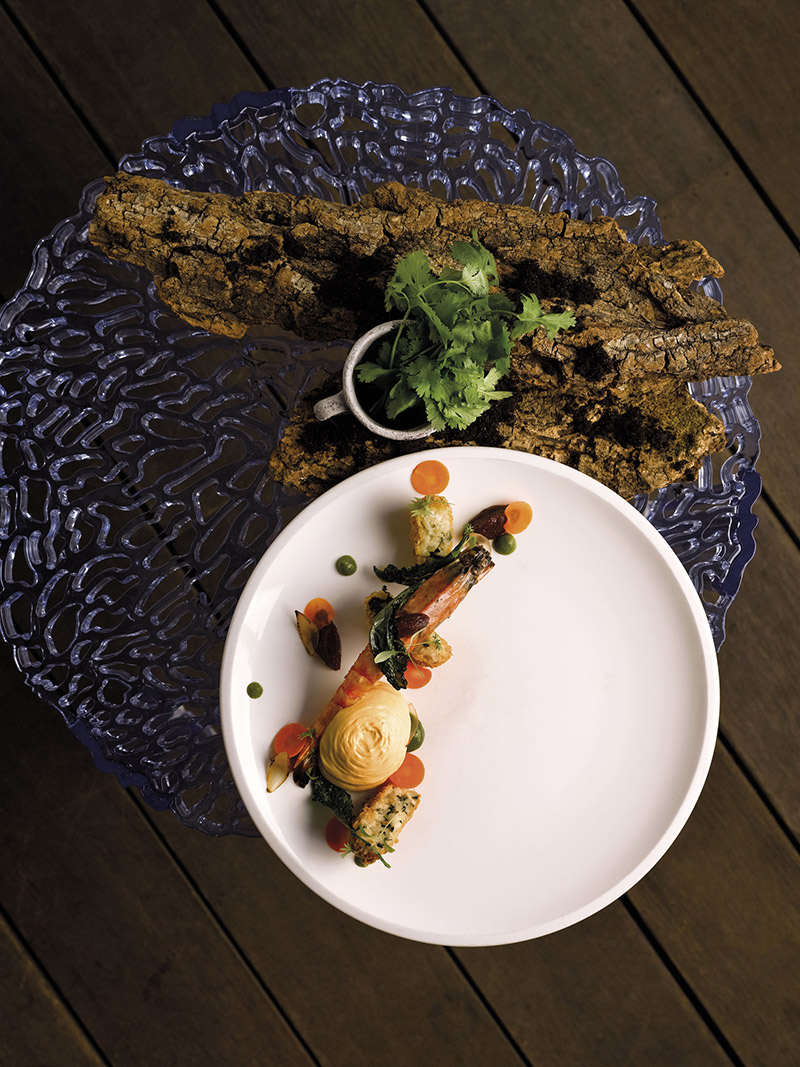 Serves 5
Prep time 45 minutes
Cook time 2 hours
king prawns
100g fine salt
1 litre of water
5 king prawn 8/12
Mix salt in water to make a brining solution. Brine prawns for 20 minutes with the head and shells on.
Remove prawns from brine and peel off shells, keeping the head on. Skewer prawns from tail to head to keep the prawn straight when cooking.
Pan-fry prawns for about 1 minute on each side on medium heat.
arancini
35g onions, diced
25g garlic, chopped
200g Arborio rice
100ml white wine
400ml chicken stock
400g coconut cream
sea salt and pepper, to taste
15g garlic, chopped
100g kangkong leaves
plain flour
beaten eggs
breadcrumbs
Sweat onions and 25g garlic.
Add Arborio rice and mix well. Deglaze with white wine and reduce, then add chicken stock. Stir mixture regularly.
Add coconut cream and season with sea salt and pepper to taste.
Fry 15g garlic in a sauté pan until fragrant, then add kangkong and season to taste.
Remove kangkong from the pan and strain liquid out.
Mix strained kangkong with cooked rice and mould to desired size and shape. Freezer for 30 minutes to make the rice cake easier to handle.
In 3 separate bowls, add plain flour, beaten eggs and breadcrumbs.
Coat rice cakes with flour, then dip in egg wash, letting the excess egg wash drip off. Toss in breadcrumbs.
Deep-fry rice cakes at 180°C until golden brown.
lemak foam (makes 500ml)
100g shallots
25g garlic
75g red chilli
50g fresh turmeric
30g blue ginger
75g dried shrimp
25g lemongrass (white parts)
120ml corn oil
180ml water
1.8 litres chicken stock
30ml fish sauce
4g xanthan gum (available from Phoon Huat)
8g egg white powder (available from Phoon Huat)
To make chilli paste, blend everything except chicken stock and fish together until smooth.
Cook chilli paste on medium heat until fragrant and the oil splits, then add chicken stock and fish sauce and simmer for 15 minutes.
Strain lemak and mix with xanthan gum and egg white powder. Store mixture in a siphon bottle and charge twice.
sambal
100g dried red chillies, soaked in hot water for 20 minutes then strained
65g shallots
50g coconut cream
35g garlic
50g lemongrass (white part)
30g blue ginger
35g fresh red chillies
30g young ginger
75ml corn oil
75ml water
5g kaffir lime leaves
50g sugar
25ml Kikkoman soy sauce
25ml fish sauce
5g salt
Blend everything except lime leaves, sugar, soy sauce, fish sauce and salt until smooth.
Cook paste in a pot on medium heat until the oil splits and water has evaporated.
Add remaining ingredients into the pot and cook for another 20 minutes.
garnish
pickled carrot discs
sautéed long beans
charred shallot petals
Garnish dish, then serve.
SHARE