Pan-fried paneer cheese with citrus zest dressing and salad of rocket, watercress and alfalfa
Compared to a box grater, a microplane grater, with its razor sharp edges, is not only faster, it also finely shreds vegetables to a smooth texture instead of tearing.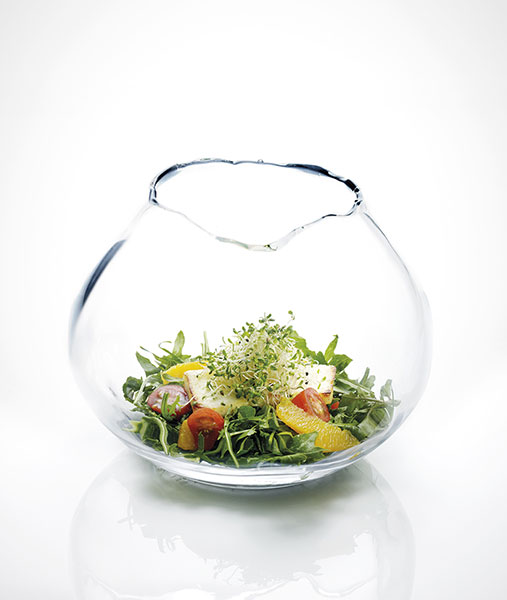 Serves 4
Prep Time 10 minutes
Cook Time 10 minutes
dressing:
1 orange
1 lemon
200ml extra virgin olive oil
coarse ground black pepper
salt
salad base:
200g rocket leaves
80g watercress leaves
8pcs vine ripe cherry tomatoes
30g alfafa sprouts
320g paneer cheese
oil for cooking
Skin the orange and lemon each for their zests. Remove pit from orange and cut out the segments of the fruit sac. Reserve the segments for salad.
Squeeze both orange and lemon for the juices and whisk with extra virgin olive oil and season with salt and pepper.
Toss rocket and water cress leaves with citrus dressing. Divide into four portions and arrange tomatoes around the salad.
In a moderately heated pan, pan fry the paneer cheese until golden brown. Transfer to salad and garnish with alfafa sprouts. Drizzle salad with some extra dressing before serve.