Orange passion fruit and mango jam
Basic pantry staples like sugar, vinegar and oil, can go a long way in taking fruits and vegetables the extra mile in storage.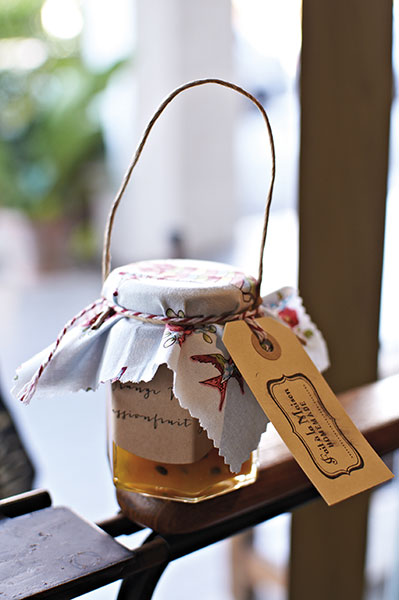 Makes: 15 jars (approximately 110g each)
Prep time: 30 minutes + overnight maceration time
Cook time: 2 hours 15 minutes
1.2kg oranges
500g fresh mango, peeled and cut into chunks
pulp from 10 passion fruits
juice of 1 lemon
1kg sugar
30g pectin
Scrub oranges, remove buttons at the top and halve them. Squeeze juice and set aside. Slice orange skins into thin rounds (or to desired thickness).
Place orange skins, orange juice, mango, passion fruit pulp and 1 litre of water in a large pot. Leave overnight in a cool place.
Bring mixture to a boil. Simmer till orange peel is tender, approximately 15 minutes. Stir in lemon juice.
In a separate bowl, combine sugar and pectin and mix well. Add to the orange mixture and bring to a rapid boil. Lower heat to a gentle simmer and let cook for 2 hours.
Mixture is ready when it's thick enough to cover the back of a spoon or dense and syrupy.
Leave to cool for 10 minutes, then pour into sterilised jars and seal. Submerge sealed jars in a pot of cool water. Bring to a boil and boil for 15 minutes. Take jars out and leave to cool completely.
Store in a cool dry place and consume within 1 year. Use as a spread for bread and scones, glazing oven-baked ham or chicken, or a topping on bread and butter pudding.