Mixed nuts and fruits with coconut crumble
You can go nuts, literally, over this recipe! Almonds, walnuts, cashews and pistachio nuts are rich in anti-oxidants, vitamins and monosaturated fats. Add the benefits of much-maligned coconut (think plump complexion and glossy hair) into the equation and this is one dessert you don't have to feel guilty indulging in.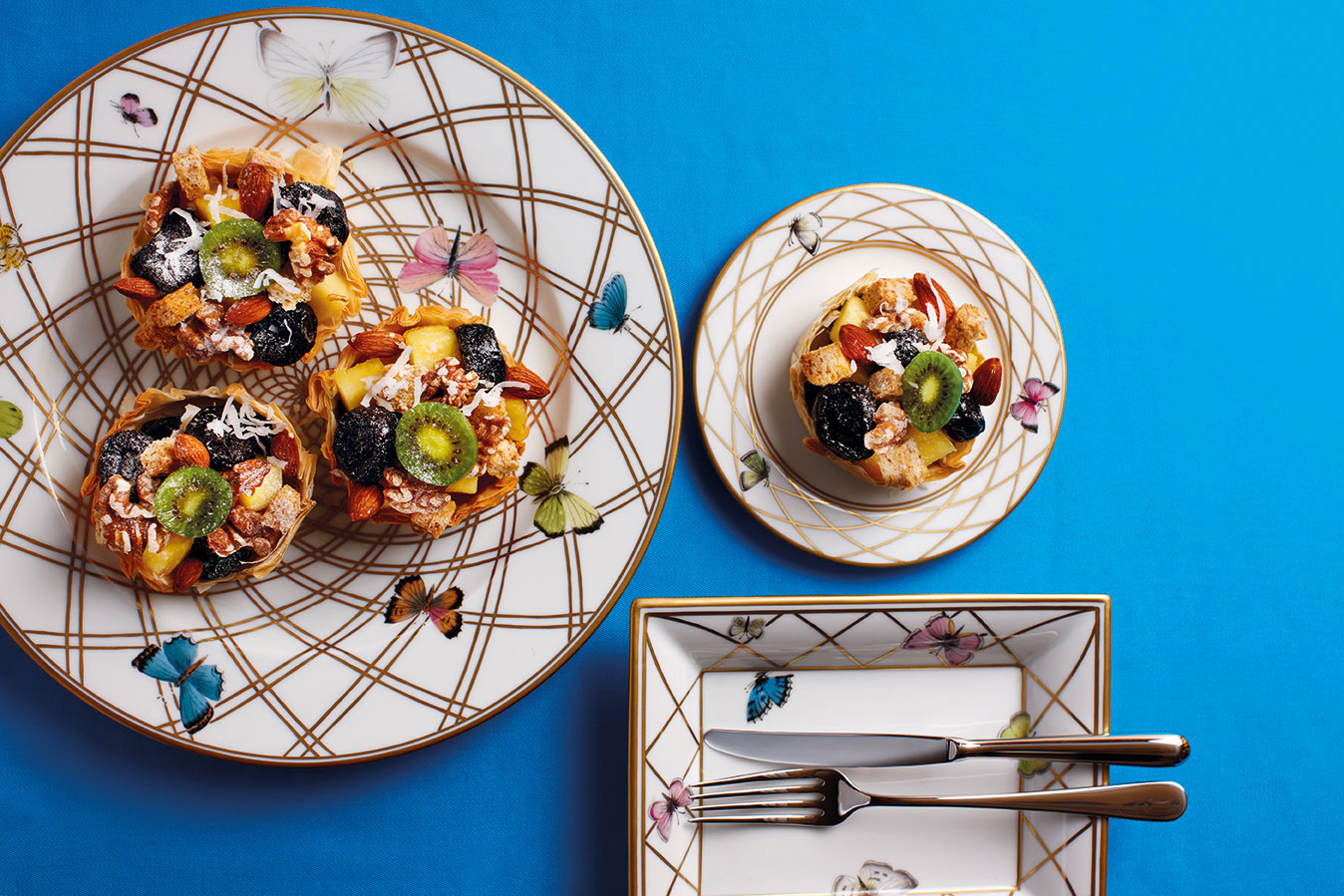 Serves 2 Prep time 10 minutes
Cook time 20 minutes
1 cup fresh pineapples, diced
10 prunes, pitted and halved
10 dried apricots, halved
1 cup dry white wine
½ cup water
1 cinnamon stick
3 cups plain yogurt
coconut crumble
6 slices fresh bread, cubed
100g desiccated coconut, toasted
90g chilled butter, diced
45g soft brown sugar
pinch freshly grated nutmeg
nut topping
45g almond nips, toasted
45g cashew nuts, toasted
45g walnuts, toasted
45g pistachio nuts, toasted
• Place the first 6 ingredients into a non-stick pot, bring mixture to a boil and simmer for 10-15 minutes or until it's almost dry and the fruits have softened.
• Pour 5 tbsp of the fruit mixture into a bowl or cup and spread out in a uniform layer, then spread some yogurt over it.
• Place coconut crumble ingredients in a food processer and quick pulse till well mixed.
• Lightly toast the crumble in a 165˚C oven for 3-5 minutes till golden brown.
• Spread the coconut crumble and nut topping evenly over the top of the fruit mixture and plain yogurt.