Maple bacon jam
It's best cooked down with raspberry vinegar and green apples for a tinge of tartness, then sandwiched between savoury grilled cheese and crusty bread.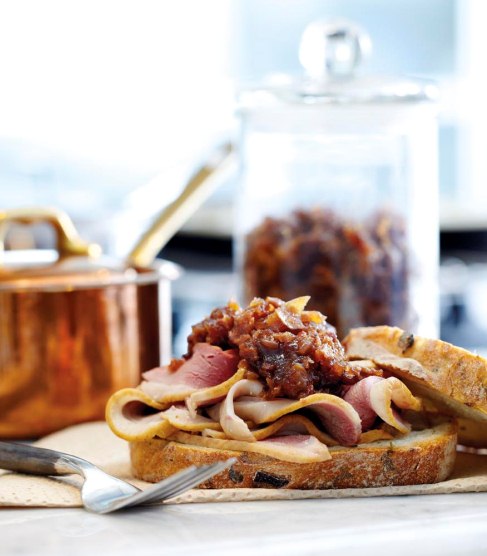 Serves 4-6
Prep time 5 minutes
Cook time 35 minutes
1 tbsp olive oil
350g streaky bacon, cut into 1cm strips
170g white onions, diced
pinch salt
¼ cup raspberry vinegar
1 cup red wine
1 tbsp sugar
½ cup good maple syrup
½ cup celery, peeled and diced finely
½ cup green apples, peeled, deseeded and diced finely
2 packets gelatin powder
Heat up oil in a non-stick pan and fry the bacon till crisp.
Add in the white onions, salt and vinegar, frying gently before deglazing with red wine.
Add in the rest of the ingredients excluding the gelatin powder, then simmer and cook on low heat for 10 minutes.
Add in the gelatin powder, stirring until it has dissolved completely.
Turn off the heat, pour into different container to cool down and purée till fine.