Lychee martini popsicle
Whether it's offbeat flavours like ginseng and parsley, or old-school gems like Hacks and Sarsi, these frozen treats will help you survive The Great Singapore Heat.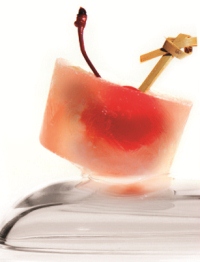 Prep time 5 minutes + 24 hours chill time
1 cup lychee juice
1 tbsp vodka
2 tsp Triple Sec
45g canned lychees, chopped
½ cup crushed ice
Combine and mix ingredients.
Let the mixture stand for 3 minutes.
Pour into tubular mould and freeze overnight.
Excerpt from the September issue of epicure.