Jamu salt baked chicken
Jamu is an herbal mix often used in traditional Indonesian medicine and favoured by new mothers for its health and beauty benefits. Here, it lends a powerful punch to oven roasted poultry while a salt bake crust seals in all the flavours.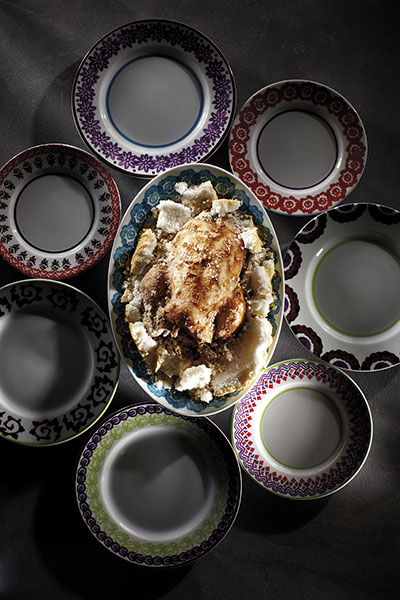 Serves 4 to 6
Prep time 20 minutes
Cook time 1½ hours
marinade
3tbsp kecap manis
½cup red onions, diced
2tbsp rock sugar, pound to fine powder
2tsp chilli powder
3tbsp coriander root, chopped
5tbsp jamu spice paste, available at Mustafa Centre and Sheng Siong Supermarket
3tbsp warm water
1 whole fresh capon
salt crust
6 cup salt
2 tbsp honey
4 cup whipped egg whites, firm
Combine all the ingredients for the marinade paste and simmer in a pot for 2 to 3 minutes or until the sugar dissolves.
Spread the marinade paste liberally over the chicken and cover it inside out.
Mix the salt crust ingredients together and spread well into a wet surface of the marinated chicken.
Mold the salt crust over the chicken and let the salt cover it fully on a baking tray.
Preheat the oven to 160°C and bake the chicken for 55 mins to 1hour and 15mins.
Let the chicken rest for another 20 mins before cracking open the salt crust and serving.