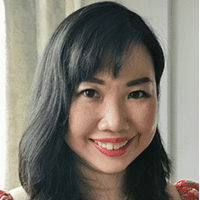 · 31 July 2021
RATINGS
TYPE OF MEAL
Sides
DIFFICULTY
SPEED
Moderate
RECIPES
Isaki (Chicken Grunt) Tataki with MasterChef Singapore Season 2's second runner-up, Trish Yee
Isaki is a type of white fish (not chicken, despite the name) with high fat content that comes into season around June or during the summer season. This recipe, created by MasterChef Singapore Season 2's second runner up Trish Yee, works well with Isaki although you can replace it with most other white fish such as Madai and Shima Aji. Simply make the three components – Pickled Daikon, Isaki Kombujime and Kombu Oil – and you are ready to plate this beautiful dish for your guests.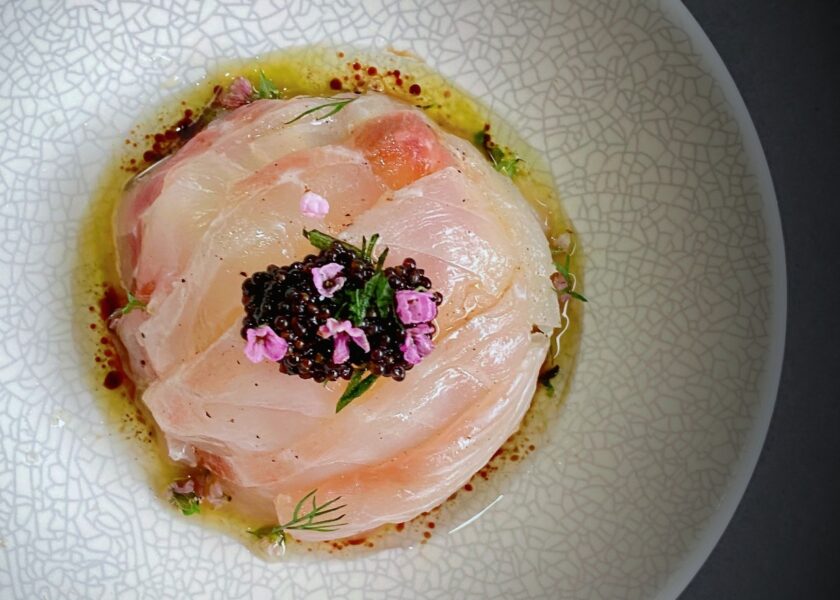 Pickled Daikon 
1 airtight glass jar
500g daikon (Brunoise)
4 tbsp rice vinegar
1 tbsp sake
1 tbsp coarse salt
60g sugar
Brunoise the daikon and place into an airtight glass jar. Add enough water to cover the daikon. 

Add sake, rice vinegar, salt and sugar to brine the daikon.

Leave in the jar to pickle the daikon for at least 4 hours. 
Isaki Kombujime 
1 whole Isaki (or any shiromi/white flesh fish that is in season)
2 pcs kombu
A pinch of sea salt
Rehydrate kombu in room temperature water. 

Sprinkle sea salt on both pieces of kombu, and sandwich the fillet in between them.

Cling wrap it tightly and leave the fillets to cure in the refrigerator overnight.

Once cured, remove the kombu (this can be discarded or chopped up to make pickled kombu).

Slice the fish thinly. 
Kombu Oil
1 pc kombu
100g olive oil 
Toast kombu in oven for 15 minutes at 160

°C.

Blend kombu with olive oil.

Store this mix in an airtight container and allow the kombu to infuse into and flavour oil.
Garnish
Oba leaves
Hana Hojiso flowers
Caviar
Assembly
Using a ring mold, layer the pickled daikon at the base, before arranging the Isaki Kombujime slices on top of it to form the top layer.

Drizzle kombu oil over sashimi. 

Chiffonade (cut into long thin strips) the oba leaves and place it at the peak of the sashimi. 

Add a teaspoon of caviar.

Garnish with Hana Hojiso flowers.  
Seafood ingredients and condiments are available at Soshinsen.
SHARE