Hazelnut and pine nut butter
Shape this nut-studded butter into a log and slice off chilled rounds as a finishing on steaks for its toasty aromas to unveil.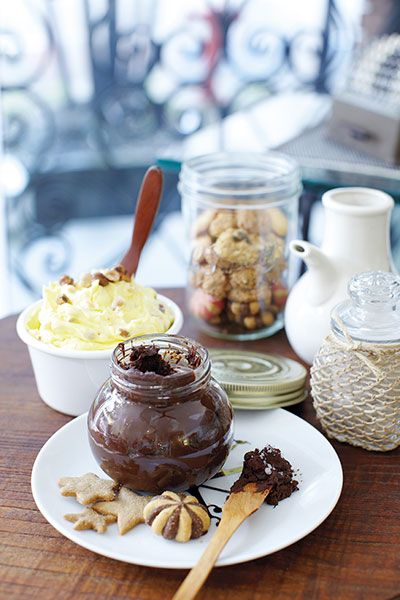 Serves 6-10
Prep time 15 minutes
500g unsalted butter, softened
120g toasted hazelnuts, crushed
80g pine nuts, toasted
pinch pink sea salt
1tsp pink peppercorns, slight crushed
1tbsp black peppercorns, freshly cracked
3tbsp olive oil
Combine all the ingredients together and mix thoroughly.
Mould into a block or log and refrigerate for one hour before consuming. This butter can be refrigerated for up to 2 months.