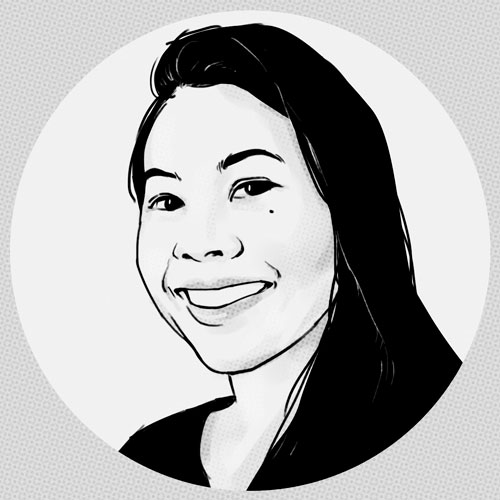 · 3 July 2018
RATINGS
TYPE OF MEAL
Desserts
DIFFICULTY
Intermediate
SPEED
Moderate
RECIPES
Galangal Panna Cotta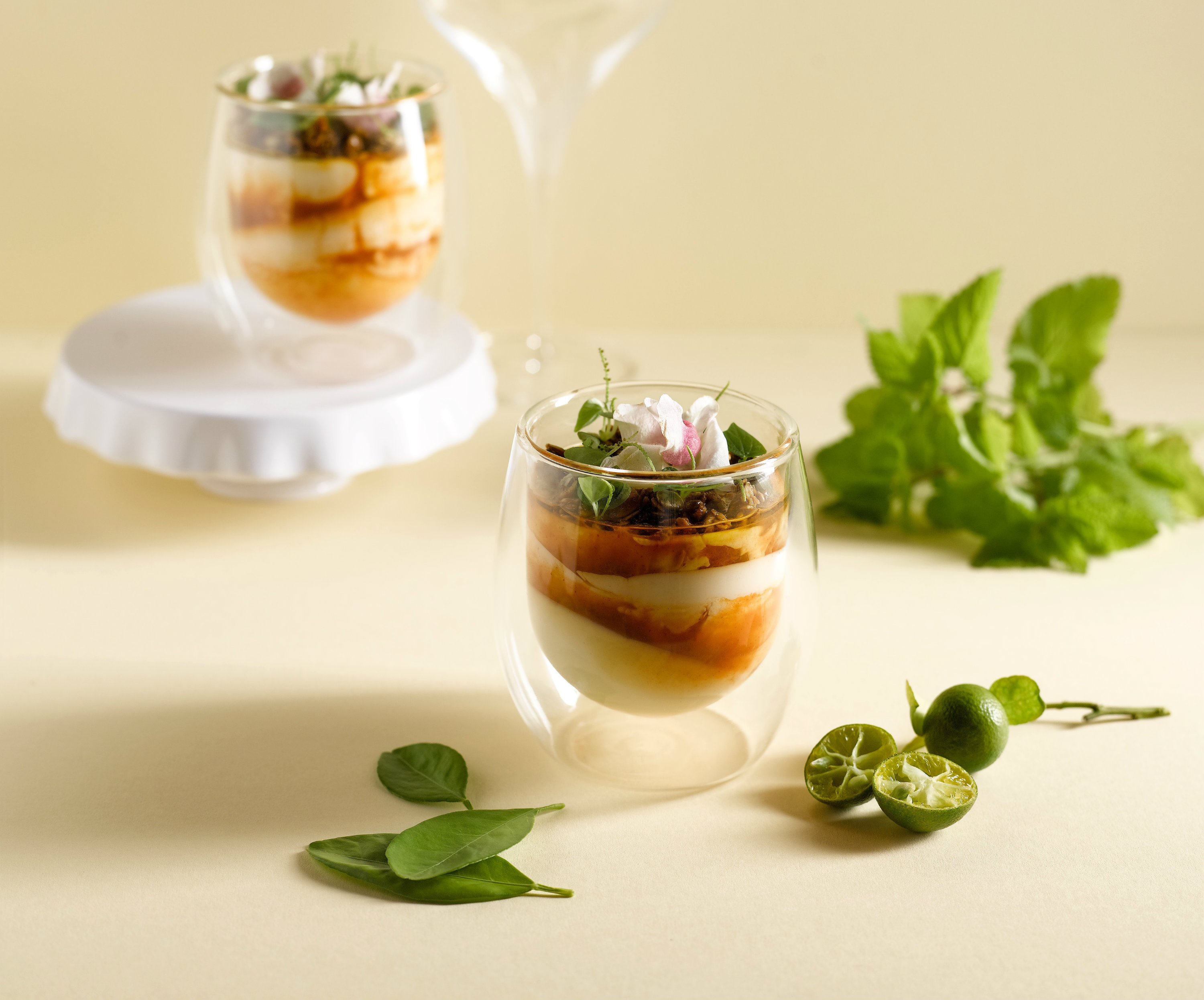 Serves 4
Prep time 1 hour
Cook time 2 hours
galangal panna cotta
50g galangal
1.23g iota powder
0.95g kappa powder
100g white sugar
125g 35% whipping cream
500ml milk
Peel galangal, cut into pieces and smash.
Mix iota and kappa powder with sugar.
Combine whipping cream and milk in a pot, then pour in powders and sugar mix and use a hand-blender to disperse.
Bring mixture to a gentle boil of at least 80°C.
Add smashed galangal and simmer mixture for 1 hour.
Strain mixture and pour into glasses to set.
apricot gochujang sauce
240g sugar
60ml water
180ml Kara thick coconut milk (use only the thick top portion)
2 pandan leaves
10g fresh ginger
3 dried chillies
2g salt
15g mizkan rice vinegar
80g gochujang
100g dried apricots, macerated in white wine
60ml water
Combine 60g sugar and 60ml water in a pot, then bring mixture to a boil.
Use a wet pastry brush to dab the insides of the pan so that the sugar does not stick to the sides of the pot or burn.
Heat mixture to 110°C until caramel forms and darkens.
Add remaining ingredients except salt, mizkan rice vinegar, gochujang and apricots.
After steeping pandan leaves and dried chillies for 20 minutes, add remaining ingredients and cook for another 10 minutes.
Allow mixture cool, then adjust consistency with water if needed.
brown butter granola
240g Bob's Red Mill Natural Foods rolled oats
60g pumpkin seeds
60g flaxseed
20g brown butter
5g vanilla pasta
2g Maldon salt
20g honey
Preheat over to 150°C on medium fan in a convection oven. If using a conventional oven, increase temperature by about 15°C, depending on the oven.
Toss all ingredients in a mixing bowl.
Spray baking tray with non-stick spray, then spread mixture evenly.
Bake for 15-20 minutes until toasted.
Cool before serving.
assembly
Assemble according to photos or as desired.
SHARE