Durian kaya
If you have a bread maker with a jam function, this velvety coconut and durian spread can be easily prepared with the push of a button.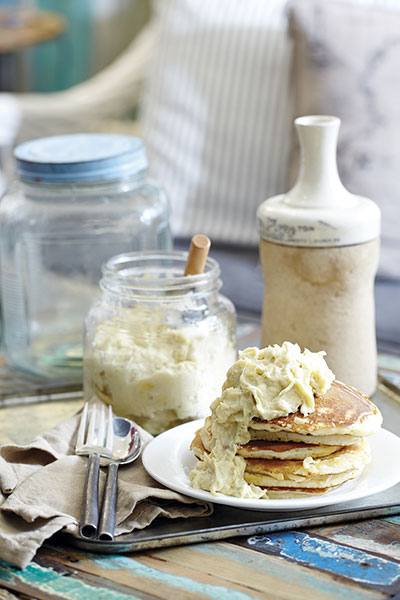 Serves 6-10
Prep time 20 minutes
Cook time 45 minutes
550g durian flesh
½ cup water
250ml Kara coconut milk
5 eggs
pinch salt
100g sugar (adjusted to durians' sweetness)
5 pandan leaves, cut into 6 inch pieces
Bring the durian flesh to a boil with the water, then simmer for 2-3 minutes, stirring continuously. Set aside to cool.
Combine this with all other ingredients excluding the pandan leaves in a blender and blend into a purée.
Press the mixture through a strainer until all the durian fibres are removed.
Pour the purée into a non-stick pot, then add the pandan leaves and cook the purée on low heat for 45 minutes or until the colour changes to a dark creamy yellowish–white.
Cool down the mixture and blend it further for a smooth texture.
Store in a sterilized glass container and refrigerate.