Best Cold Brew Coffee in Singapore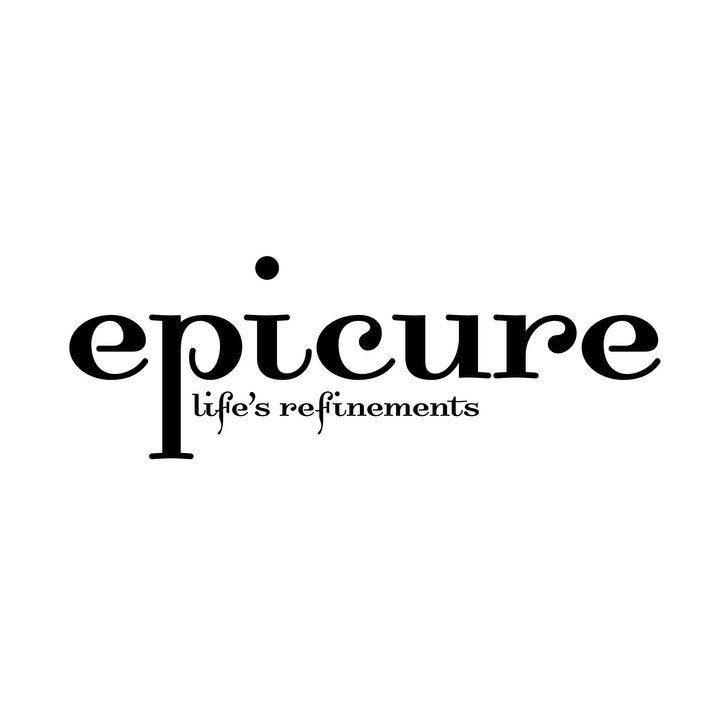 · 18 February 2022
·
Drinks
Here are the places in Singapore to find the best cold brew coffees – a more refreshing quencher than your usual java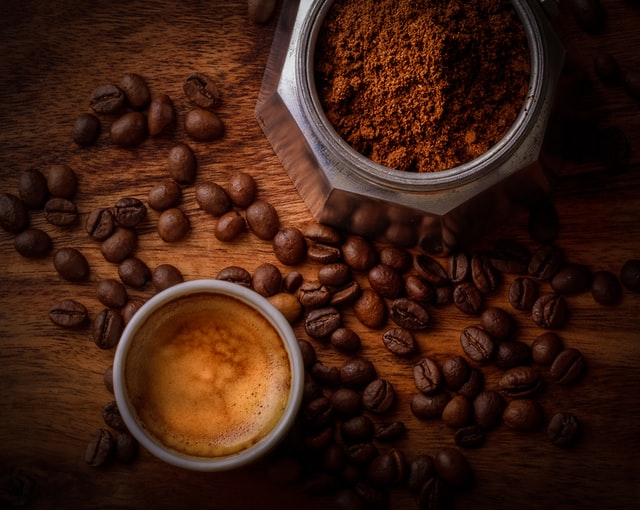 There are many ways to make a cup of coffee. Coffee drinkers will swear by their preferred methods. The easiest is to scoop some freeze dried coffee or pour hot water over a coffee bag. Some prefer to use the French Press, AeroPress, Moka pot or the Siphon. Then there is cold brew coffee that requires time and patience.
What is cold brew coffee?
While it has been a staple of cafes and coffee roasters, cold brew coffee has seen a resurgence in recent years and has been the go-to beverage of coffee connoisseurs, and dare we say, the trend-chasing millennial set. The extraction process, which is simple but protracted, involves either fully immersing the coarse ground coffee in cold water or steadily dripping water through the beans.
Time the difference
A much longer brew time – compared to normal coffee – of two to 24 hours, and the specific use of cold filtered water to a larger ratio of grounds result in syrupy, richer concoctions and more nuanced flavours, with none of the bitter oils and sharp fatty acids you get from brewing with hot water. One of the best ways to judge whether a cold brew is made well is a smooth, pleasant aftertaste.
Where to get the best cold brews
If you're looking to expand your cold brew coffee horizons, below is the list of the best cold brew coffee in Singapore. These are the places that passed the test, and they offer some of the best freshly brewed bottled beverages (some with free islandwide delivery depending on minimum orders) to perk up your day.
*Updated on 18 February 2022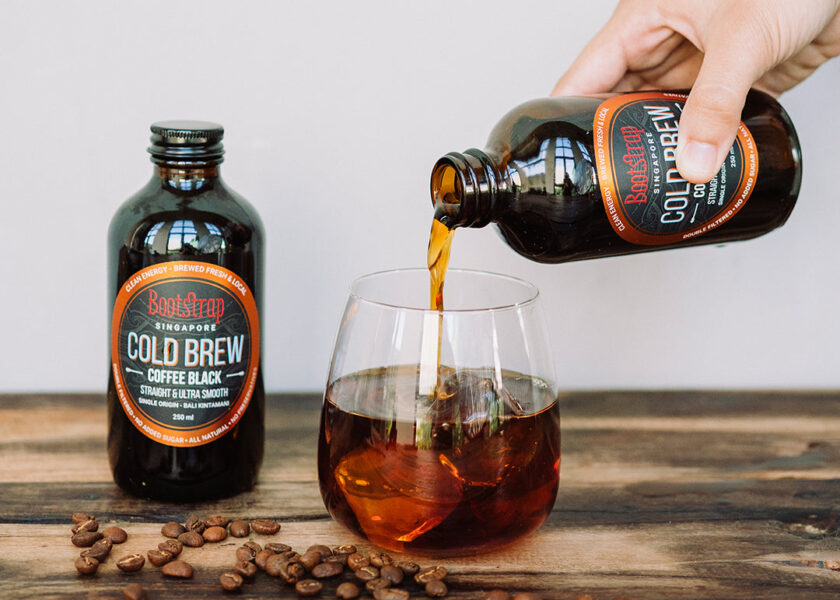 Specialty cold brew coffee producer Bootstrap Beverages uses 100 percent arabica beans sourced directly from family-run farms in Kintamani, Bali. Expect to taste the richest, most flavourful cold brews, keeping it simple with its all-natural notes of creamy dark chocolate malt, with no added sugar or milk, and a minimal hint of bitterness.
#10-06 Mandai Foodlink, 5 Mandai Link. Tel: 8356 4285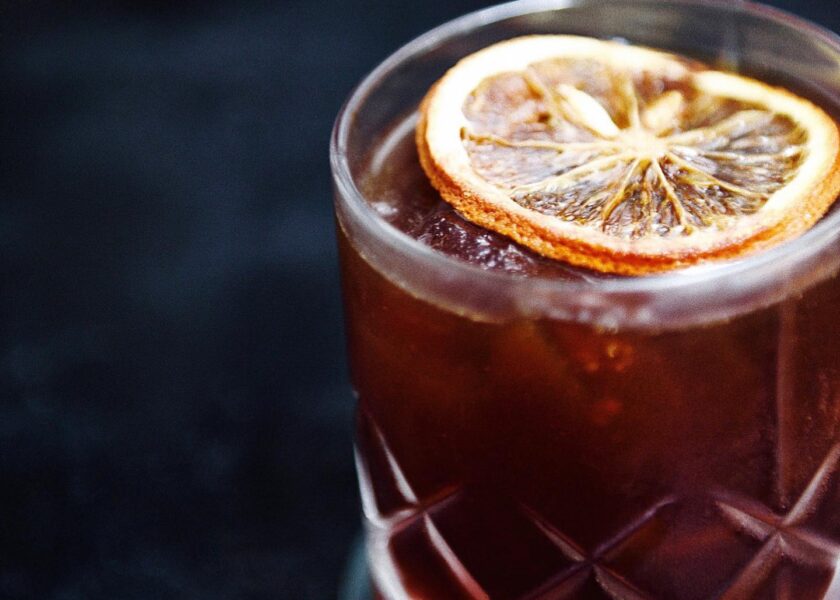 Artfully presented like a whisky and topped with a sliver of lemon, its cold brew coffee, which uses beans from the Acacia Hills Estate in Tanzania, kicks in sharply. It then slowly mellows out to a delicate balanced body and smooth aftertaste. The lemon accentuates the moderately acidic brew while providing a refreshing citrus scent.
#01-00, 22 Martin Road. Tel: 6836 4695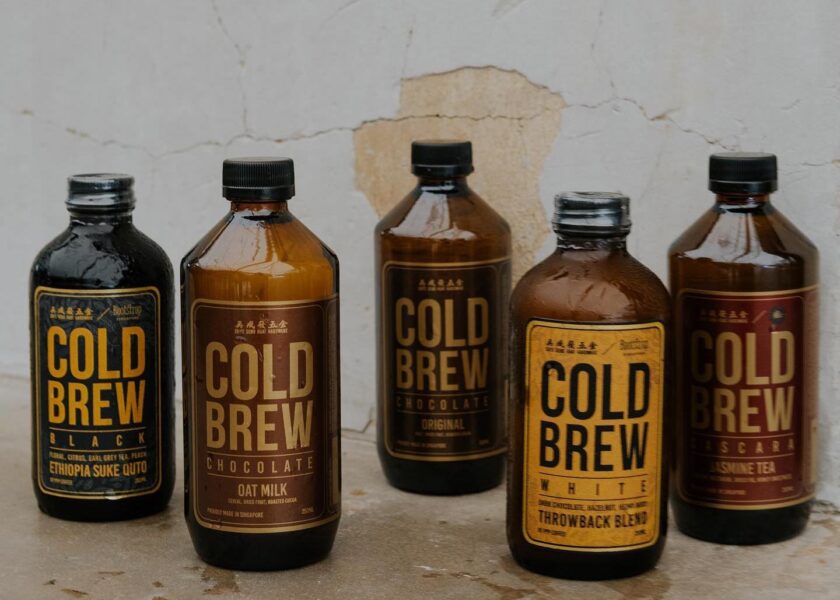 Made using 100 percent specialty-grade single origin beans, its classic black cold brew is made from PPP Coffee's Ethiopia Suke Quto that packs a strong floral scent with its unique peach, earl grey tea and citrus notes. The blend is relatively light on the palate, providing a full-bodied yet tea-like flavour that leaves a bright aftertaste – perfect as a refreshing quencher for a hot, sunny day.
150 Tyrwhitt Road. Tel: 6396 0609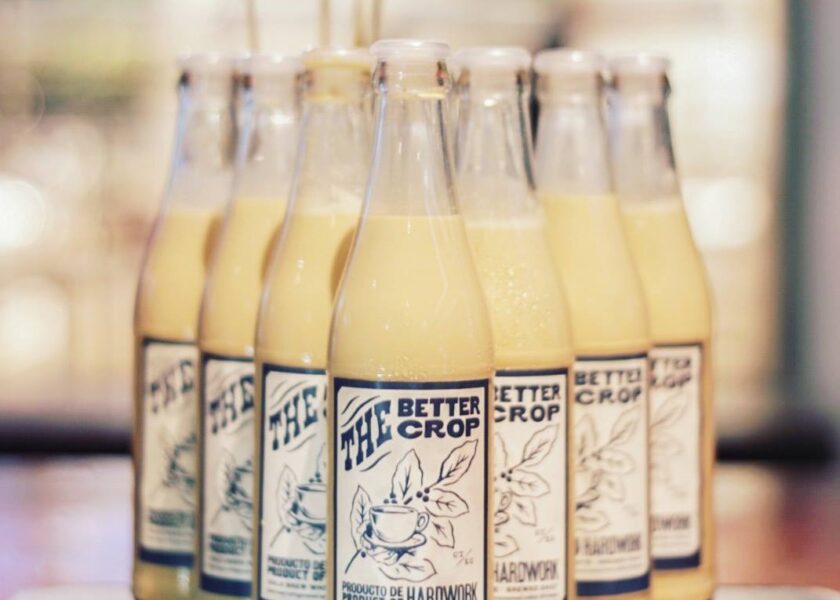 With its addictive nutty nuances, Grain Traders' signature white cold brew might be an even bigger lure than their hearty bowls.
The dense and unctuously creamy java – a blend of beans from the Thippanahalli Estate in India and the Brazilian Ponto Alegre region, hot-air roasted by Papa Palheta – boasts the stronger body typical of South American coffee beans. It's balanced out with milk, cream and just a hint of sugar so that it goes down smoothly.
#01-01/02/03 CapitaGreen, 138 Market Street. Tel: 9054 6105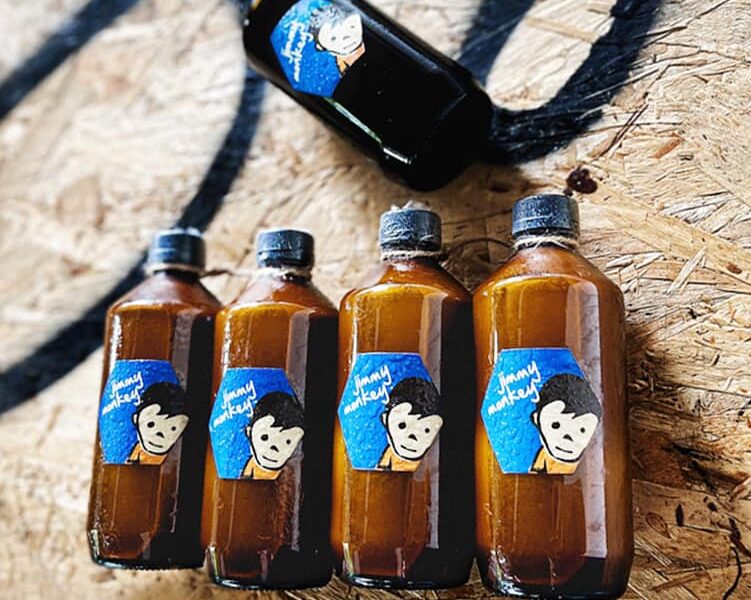 Opened by Melbourne native Michael Ryan, this industrial-style space tucked in the leafy One North business park takes its coffee beans from independent and Rainforest Alliance farms all over the world. Although it's more well-known for espressos, the cafe's cold brew is also worth the trip – it has mellow and elegant chocolatey flavours, and is served with ice to coax out its subtle acidity.
#01-51 One-North Residences, 9 One-North Gateway. Tel: 6777 8470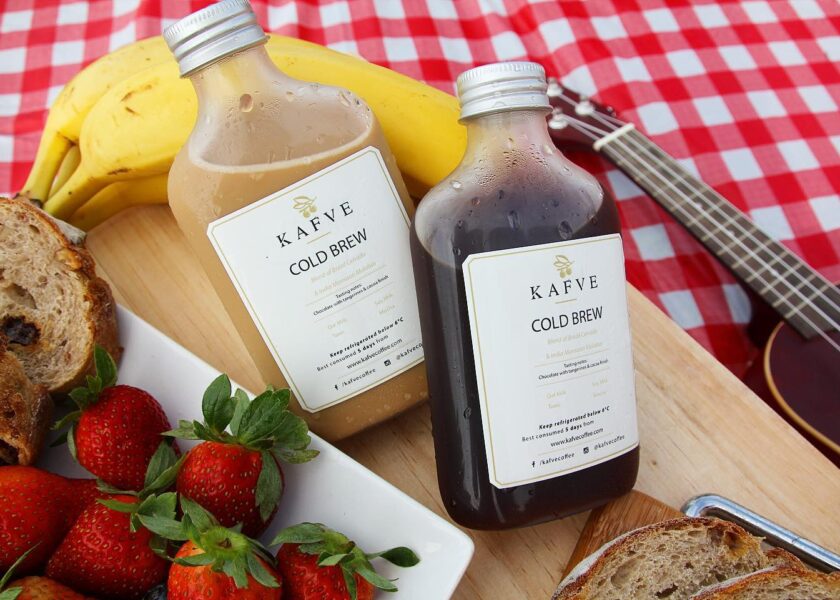 Get your caffeine fix with Kafve's pure, unadulterated bottled cold brews. Well-balanced with a creamy mouthfeel, the black and white cold brews feature a decadent blend of Brazil Cerrado and India Monsoon Malabar that make for deliciously flavourful caramel notes.
Kafve extracts the nutty and toffee nuances from the beans by brewing and steeping the grinds in cold water for 10 to 12 hours, giving each cup a thick, malty body with barely a hint of bitterness. Cold brew flavours that are smooth yet pack a punch.
Tel: 8779 8380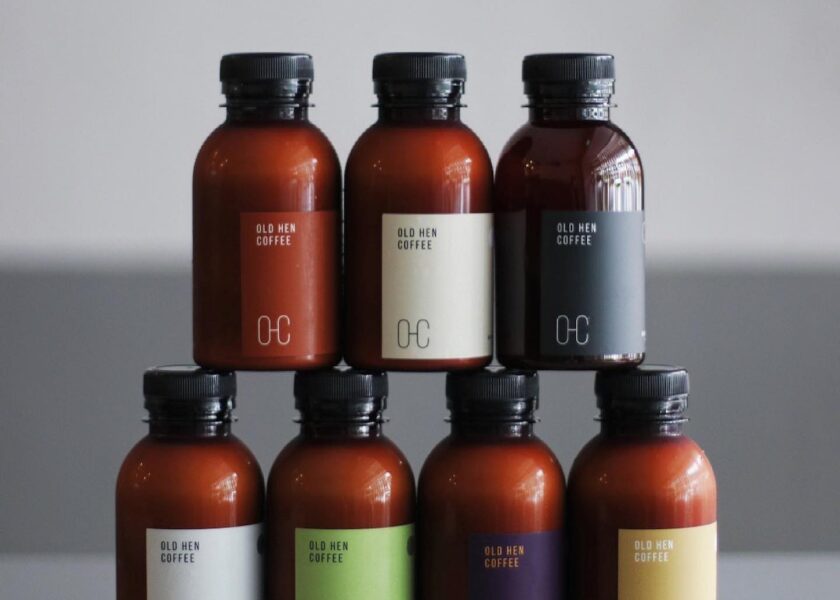 Old Hen Coffee Bar's cold brew is made using the Four Chairs blend from Nylon Coffee roasters,
 which comprises beans from El Salvador and Nicaragua. Expect a soft, gentle mouthfeel with hints of dark cherries, dried fruits and hazelnuts that slides down smoothly. Free delivery for orders (above $55) is available for applicable zones on different days.
88 Rangoon Road. Tel: 6341 5458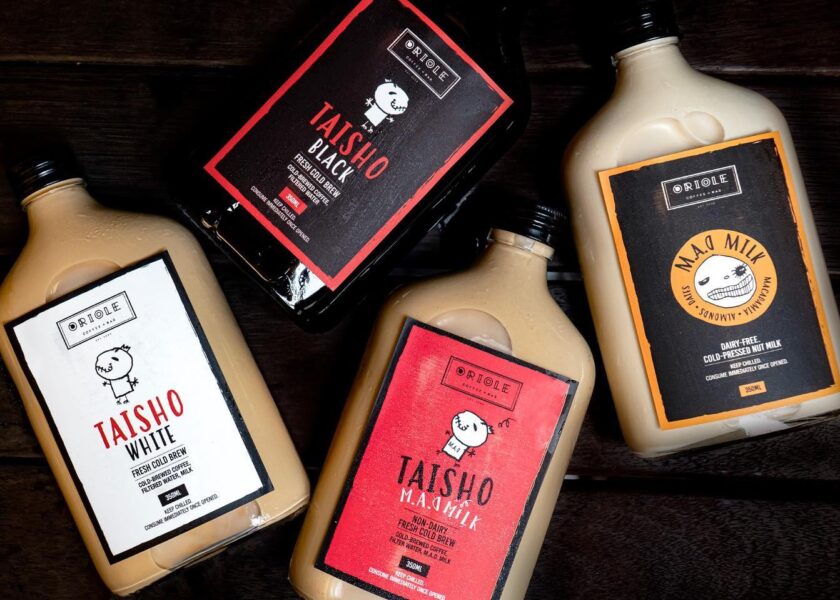 Oriole serves up a dairy-free white cold brew in the form of its Taisho M.A.D. Milk. Pressed in-house from blended macadamias, almonds and dates, the rich concoction is double sieved before it is combined with the establishment's signature cold brew.
It is said that iced coffee was introduced in Japan during the Taisho era, when proprietors invented original items to stay competitive – an apt moniker, as Oriole is touted as the first cafe in Singapore to successfully incorporate nut milk coffee. Coffee lovers (especially those who are used to plant-based milks such as oat milk) will appreciate the rich nutty flavour.
#01-01 Pan Pacific Serviced Suites, 96 Somerset Road. Tel: 6238 8348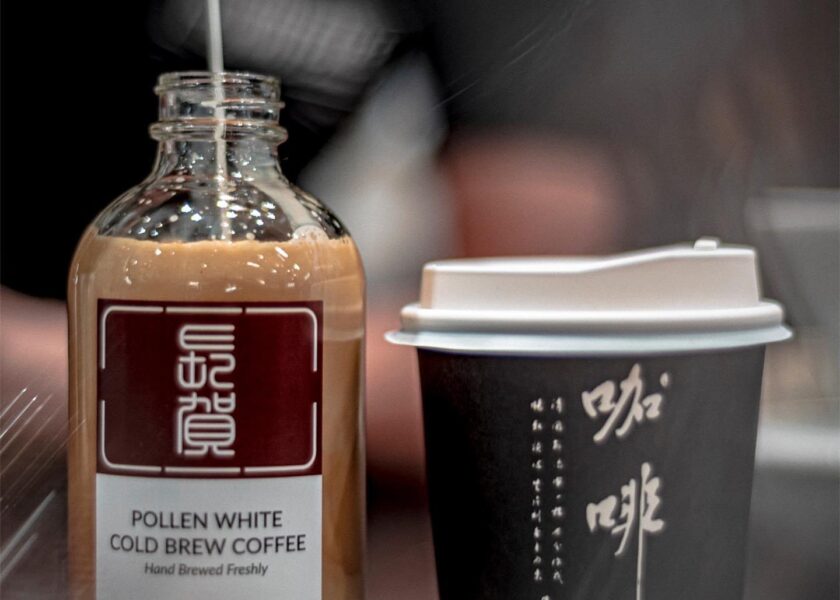 What started as a family-run commercial coffee roasting business, before expanding into a full-fledged cafe with six outlets across Singapore, Tiong Hoe Specialty Coffee was set up in 2014 as another way to introduce good quality coffee into the neighbourhood. It's since been a familiar hangout for coffee addicts to get their caffeine fix.
Roasted, grounded and brewed in-house, their brews are served from a rotational range of single-origin coffee beans. Their Pollen White Cold Brew Coffee features a sweet, floral flavour and a creamy body sweetened by raw honey.
#01-1133, 170 Stirling Road. Tel: 6474 5442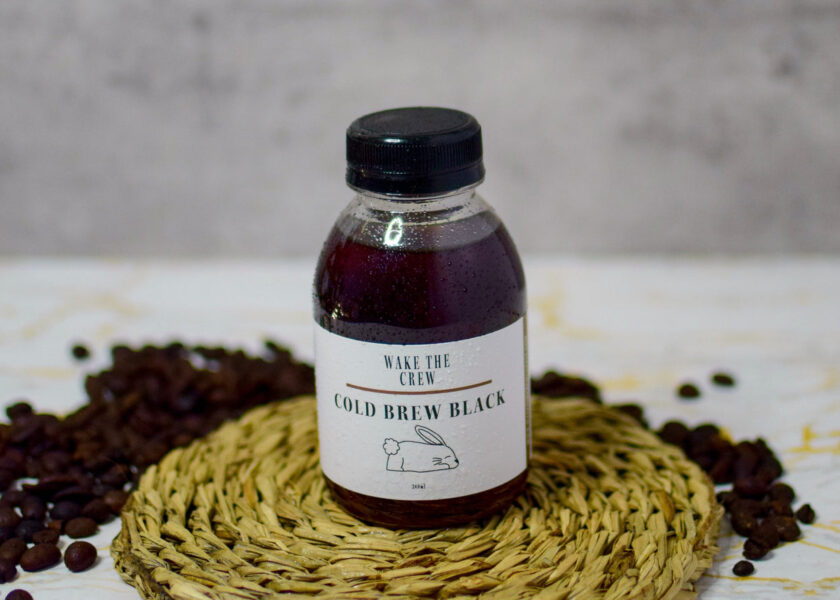 Turn to Wake The Crew's freshly bottled cold brews for a quick morning pick-me-up delivered straight to your doorstep.
Its black Cold Brew comes in two varieties – single origin Brazil Santos beans or Ethiopia Sidamo beans. While the Brazil Santos beans highlight a lingering bittersweet aftertaste of nutty, chocolatey notes, the Ethiopia Sidamo beans boast fragrant floral, berry and citrus notes. Enjoy it straight from the bottle or pour over ice. Coffee delivery is available islandwide.
Tel: 9123 3226
SHARE