Drop everything – Louis XIII introduces The Drop for a new generation of Cognac drinkers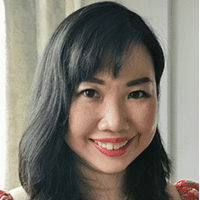 · 14 December 2022
·
Drinks
The playful product has been launched alongside the first-ever Louis XIII immersive retail experience at Design Orchard
When Benjamin Kheng is part of the publicity, you know the product is meant to be hip and cool. Louis XIII – one of the world's most prestigious Cognacs – has launched The Drop, a luxurious collection of five 1cl (10ml) bottles filled with the highly coveted Louis XIII Cognac blend.
According to the brand, The Drop is designed for the "new connoisseurs, digital natives, and life-fulfillers that praise their tribes, claim the world for themselves, and seize the moment together. As a group, they spontaneously reinvent luxury codes through ownership, creating their own distinct 'art-de-vivre'."
It's a small glass bottle that fits comfortably in the palm of your hand, handbag or pocket. But why hide it when you have an accompanying lanyard in different colours? The bottle case is also customisable with initials to make it truly your own. Wear it however you like, and bring it along wherever and whenever you are.
To celebrate the launch, Louis XIII has set up its first-ever immersive retail experience in Design Orchard at the heart of Orchard Road.
From now to 1 January 2023, guests will be invited to immerse themselves into the Louis XIII The Drop universe with interactive augmented reality experiences and crafting stations featuring engraving and leather embossing services.
The full Louis XIII range will be available for purchase, from The Drop to the very rare 6L Mathusalem. For the first time in Southeast Asia, there will also be gifting and service items such as the Louis XIIII crystal glass, service tray and spear.
The Drop ($288) is available individually or in an exclusive box of five bottles.
SHARE