Crab tartare
Try this simple crab tartare recipe so you'll have precious minutes to play dress up before receiving your guests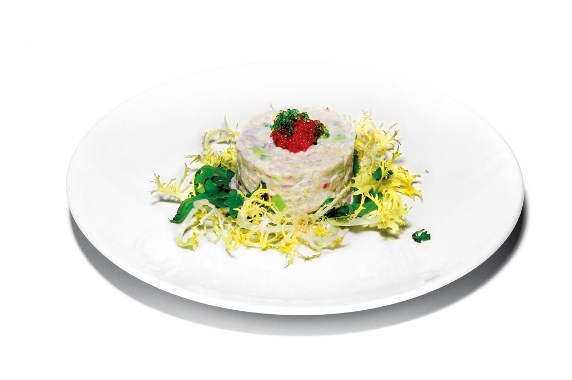 Serving size 4 Prep time 15 minutes
Cook time 10 minutes
2 fresh avocadoes
1 tin raw spanner crab meat
mayonnaise, to taste
parsley, chopped
banana shallots, chopped
pinch salt and pepper, to taste
1 tin tobiko or salmon roe
Advertisement
Dice avocadoes and toss with crab meat, mayonnaise, parsley and banana shallots.
Season to taste with salt and freshly ground black pepper.
Press the crab and avocado mixture into a 3-inch round pastry ring mould.
Top with an even layer of tobiko or salmon roe, unmould and serve.
Excerpt from the December 2011 issue of epicure.