The Lodge at Capella Ubud, Bali enchants travellers with its tented luxury
· 14 July 2023
·
Bali
Nestled in Ubud's lush forests, The Lodge at Capella Ubud, Bali, is where you should stay on your next vacation.
It is always believed that nature has always been a good cure for people seeking escape from the hustle and bustle of daily life. But to some, an upscaled effort that involves luxury and comfort is what it takes rather than adventurous activities in nature. Luckily, The Lodge by Capella Ubud, Bali is synonymous with these qualities.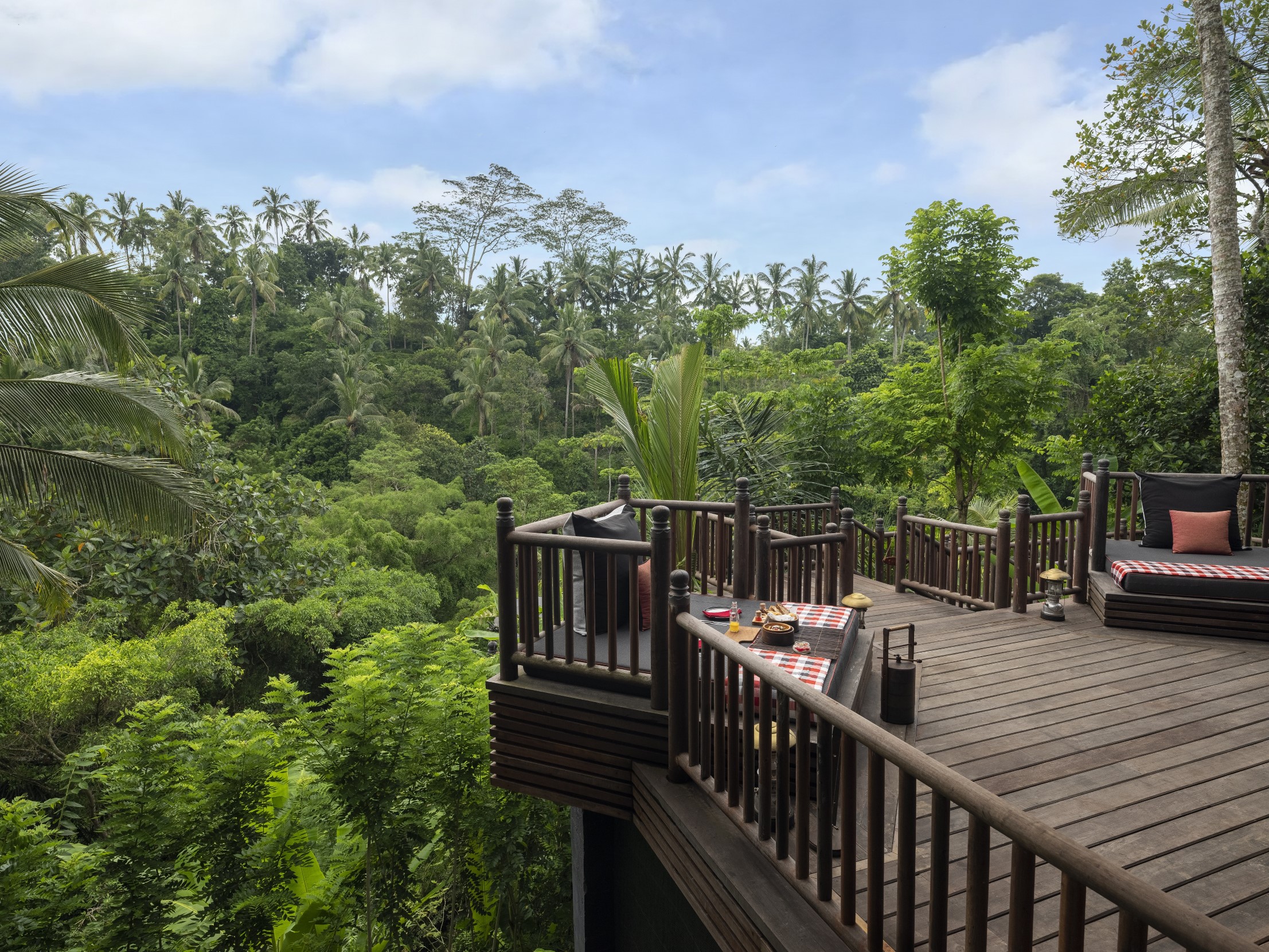 Renowned for being Ubud's luxury tented retreat surrounded by verdant landscape, the resort offers premium accommodation for guests willing to up the ante. Boasting a maximalist camp aesthetic and drawing inspiration from early European settlers from the 1800s, The Lodge is a perfect amalgam for those who want to immerse with nature in a rarefied comfort.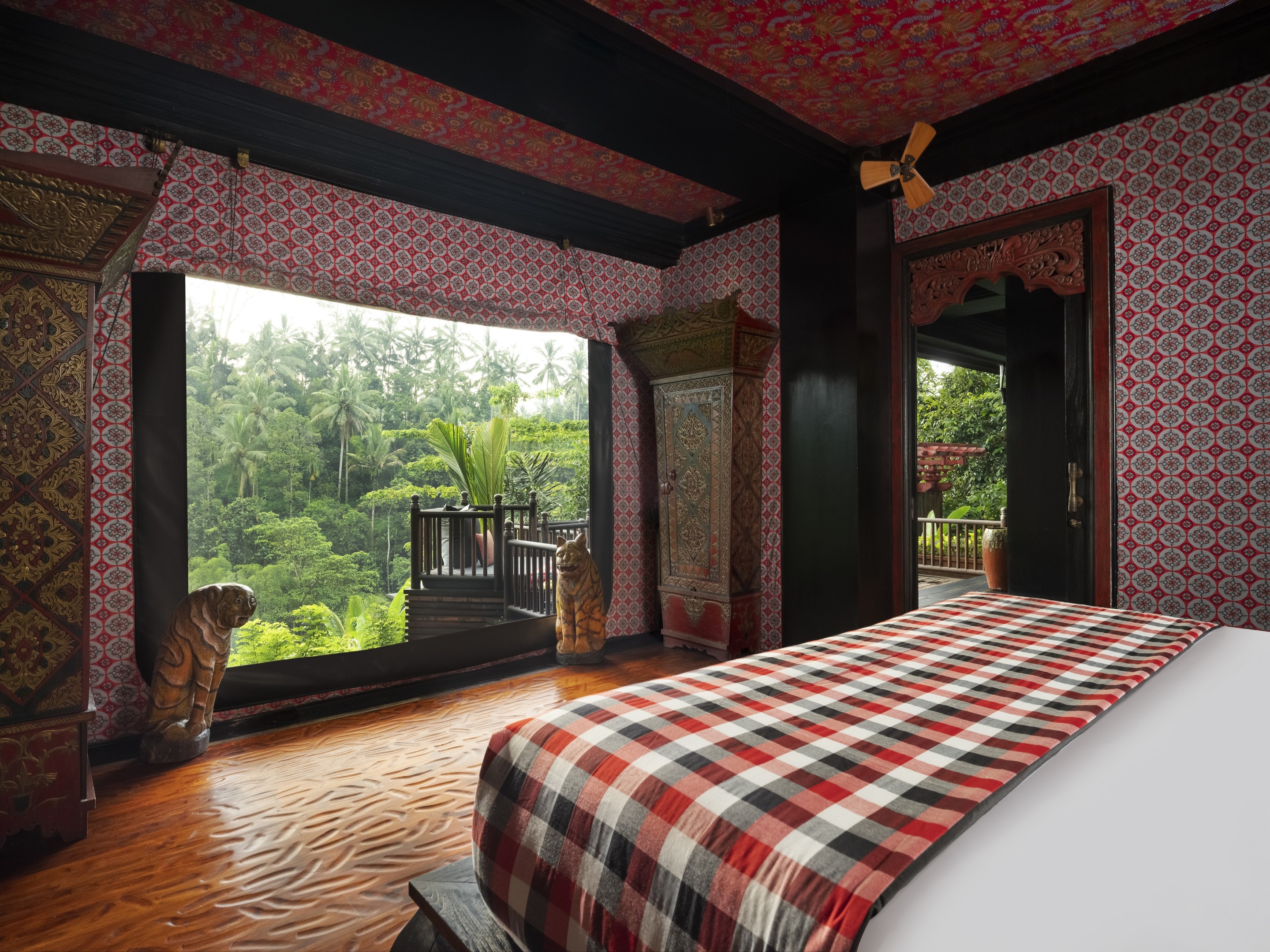 Encompassing two bedrooms with an open plan living room, The Lodge is apt for families, well-heeled travellers, and the notables for its features. The interiors set the right mood with its exotic and oriental colour scheme, a nod to the owners' Chinese background.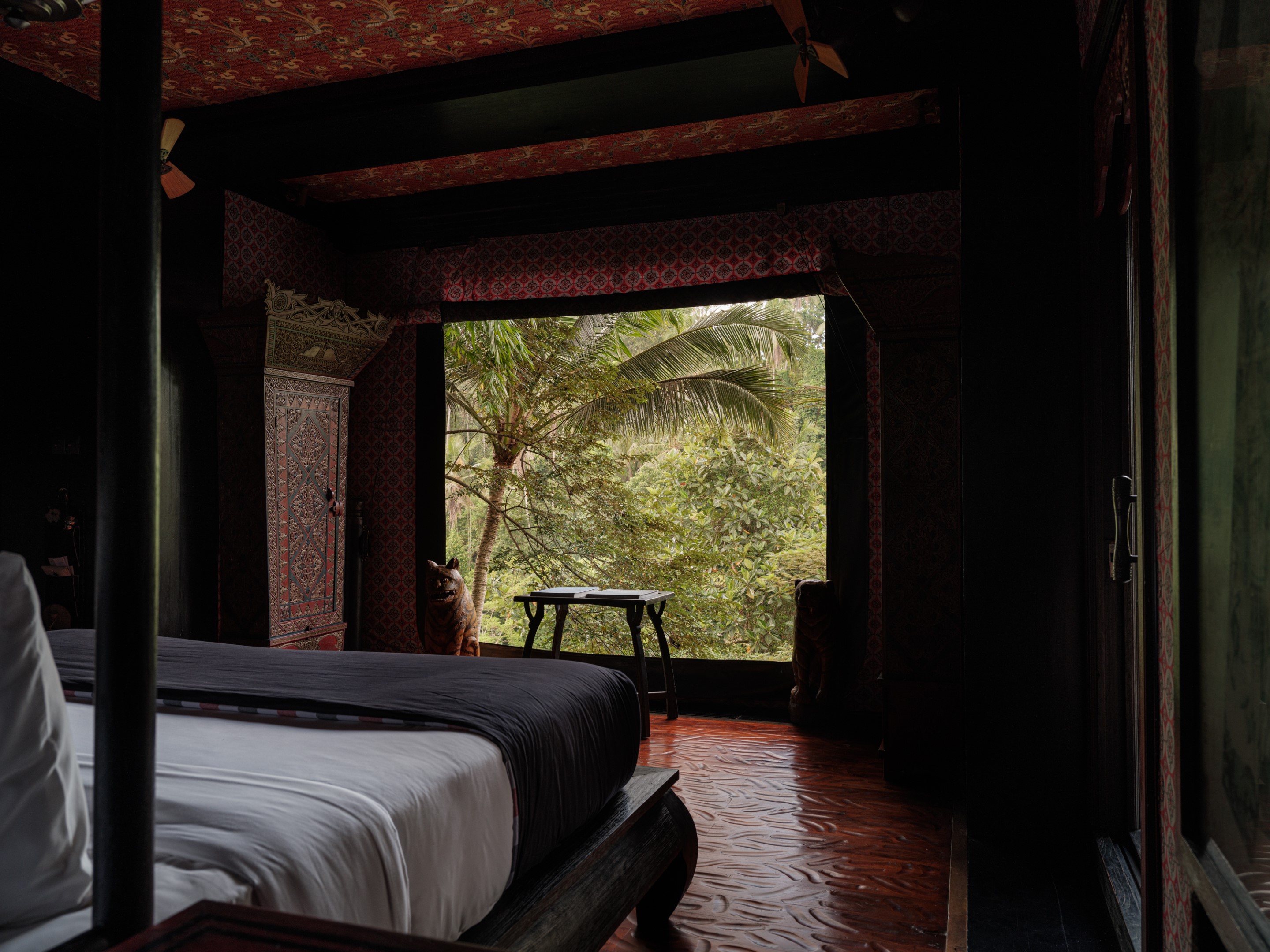 The main bedroom features a king-sized bed, while the secondary bedroom has two double beds. The lodging comes with two bathrooms which vary in style: one has a Japanese soaking tub, while the other has a hand-hammered copper bath. As a hub of the rooms, an al fresco living room is where you can unwind while enjoying the verdant landscape.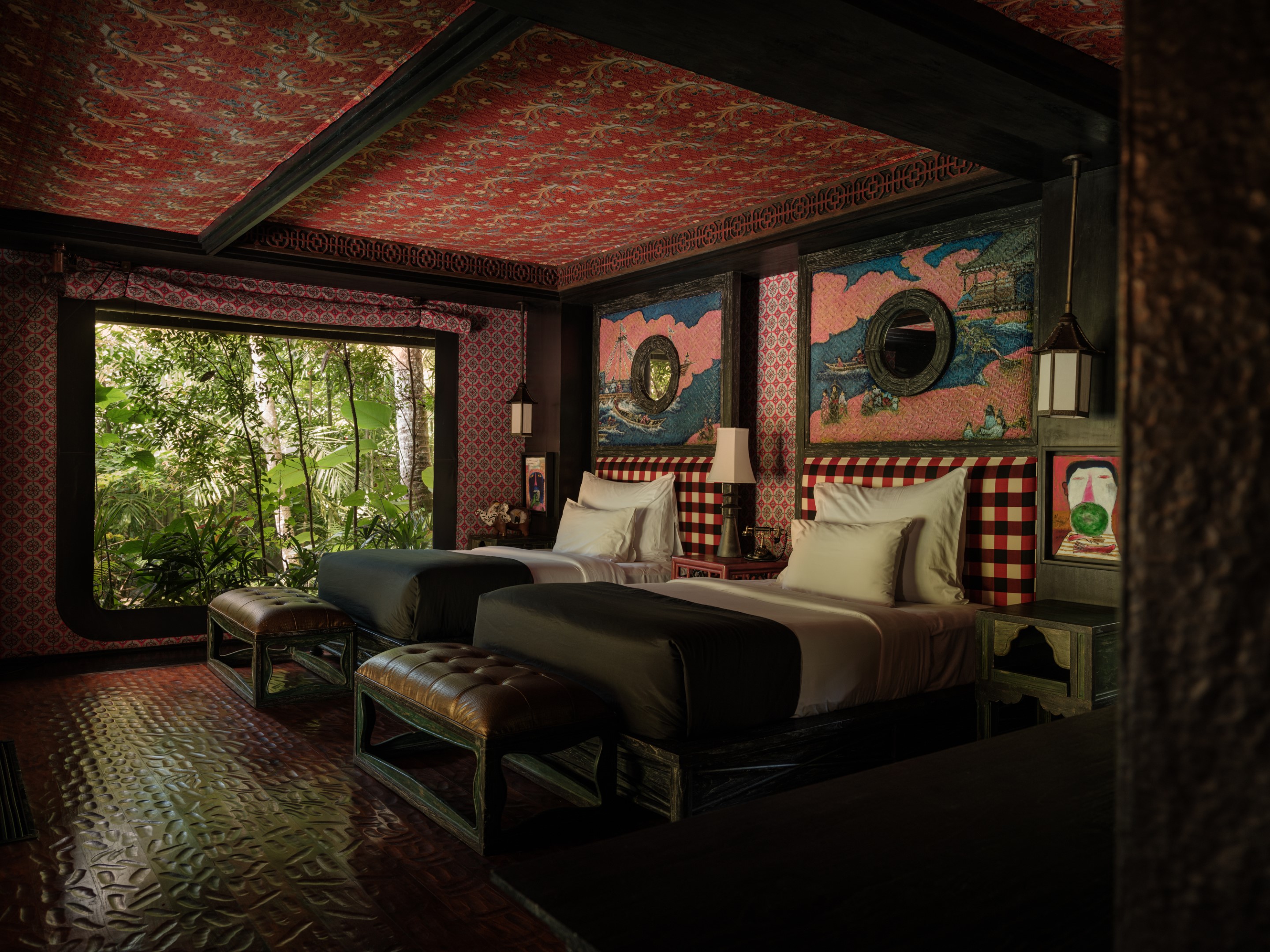 Head to the expansive outdoor deck and bask in the sunlight on the daybed with the vistas of Keliki Valley and the soothing sound of Wos River running below. Complete the experience with a tipple from the private refreshment bar in the living room while taking a dip at the private heated pool.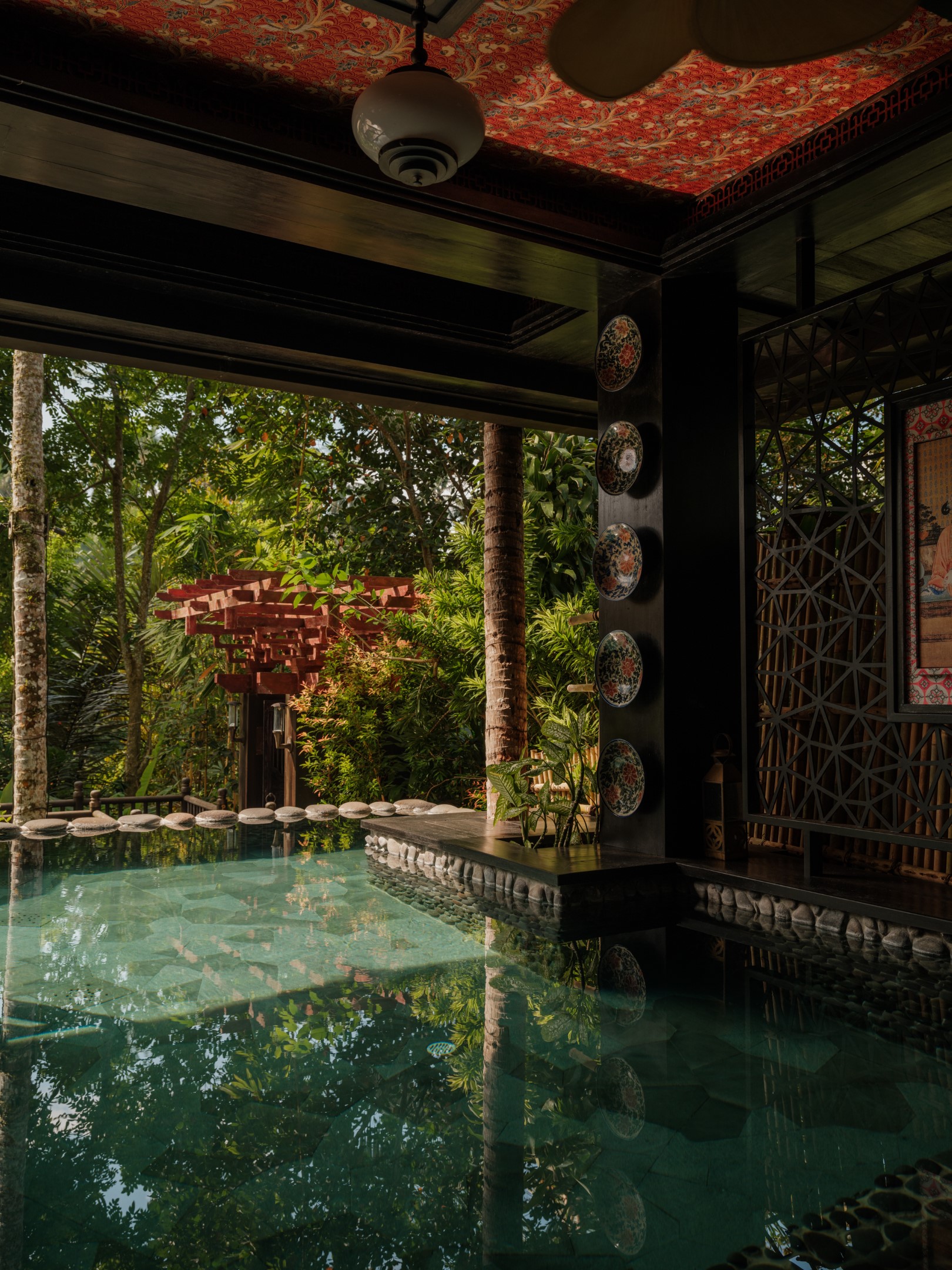 From the top of the morning, guests are pampered with daily breakfast at the Mads Lange. Guests are also granted exclusive access to The Officer's Tent for morning coffee, afternoon tea, or evening cocktails and canapes during their stay.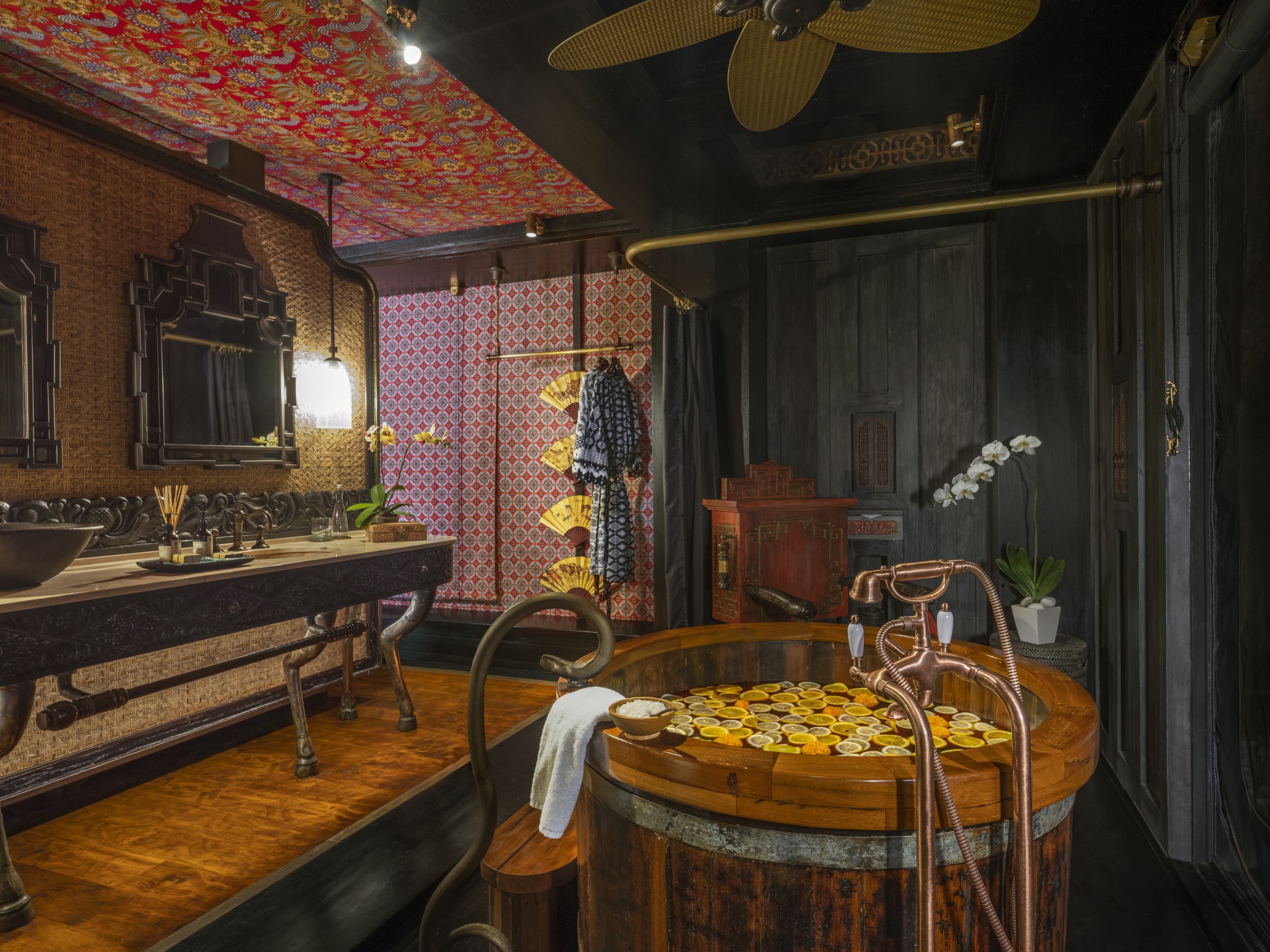 True to its purpose, the resort also invites guests for a low or high-impact camping excursion with Capella Ubud's Camp Ranger. Up for a terrain-exploring tour? The mountain bikes are always ready to use. Visit the fitness centre, The Armory, or the main pool, The Cistern, to stay in shape with its 24-hour access.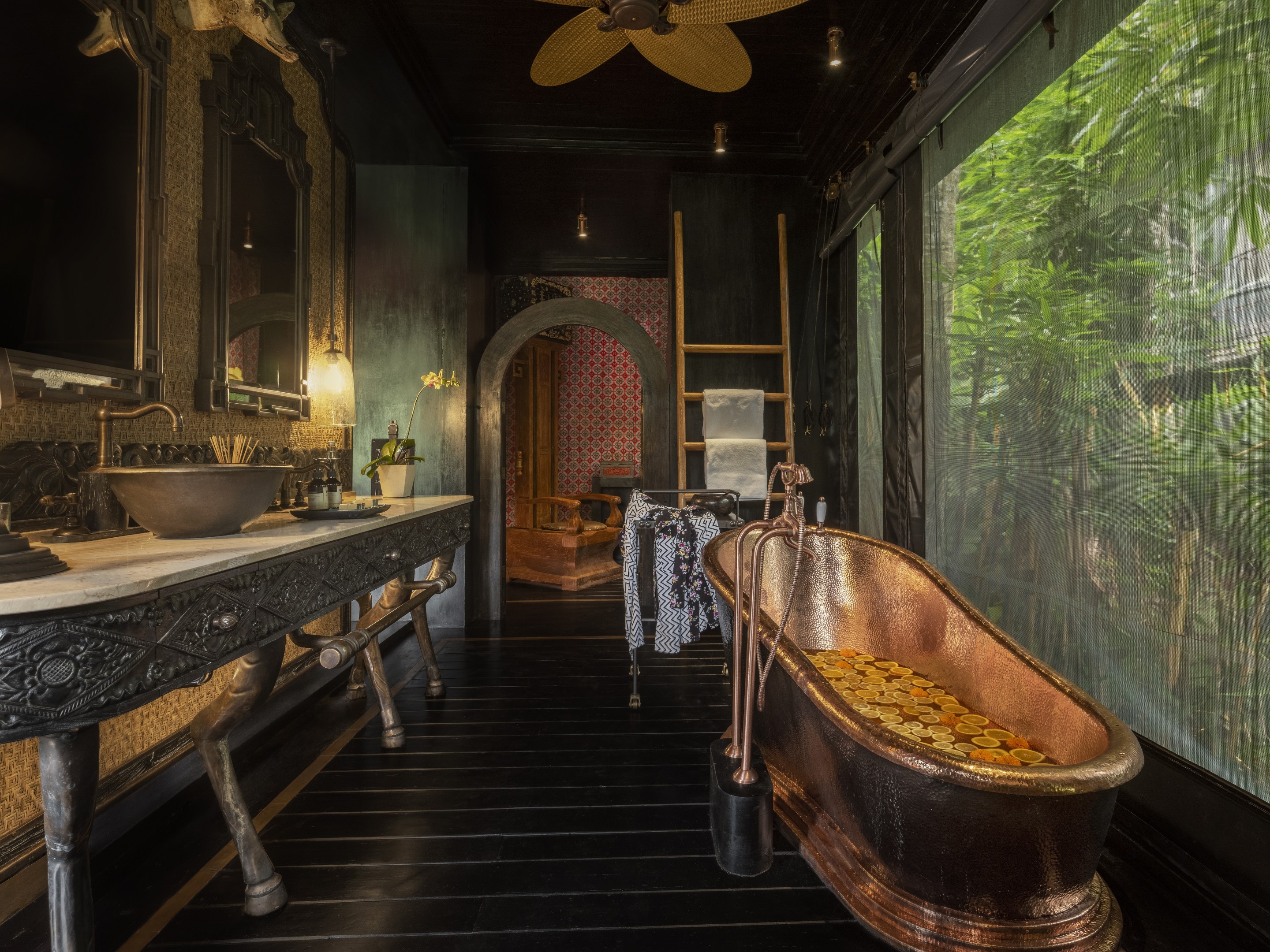 Commemorate your stay with a complimentary holiday photoshoot for up to thirty minutes, including one complimentary e-portrait. The Lodge by Capella Ubud, Bali, warrants a hassle-free visit. Daily return private car transfers to Ubud centre and airport transfers are also available for three nights or more. Not to mention, the 24-hour Capella Culturist is conveniently at your service.
For more information and reservations, please contact +62 361 2091 888 or visit here
SHARE