Travel
Why Ipoh should be your next holiday destination
· 12 September 2019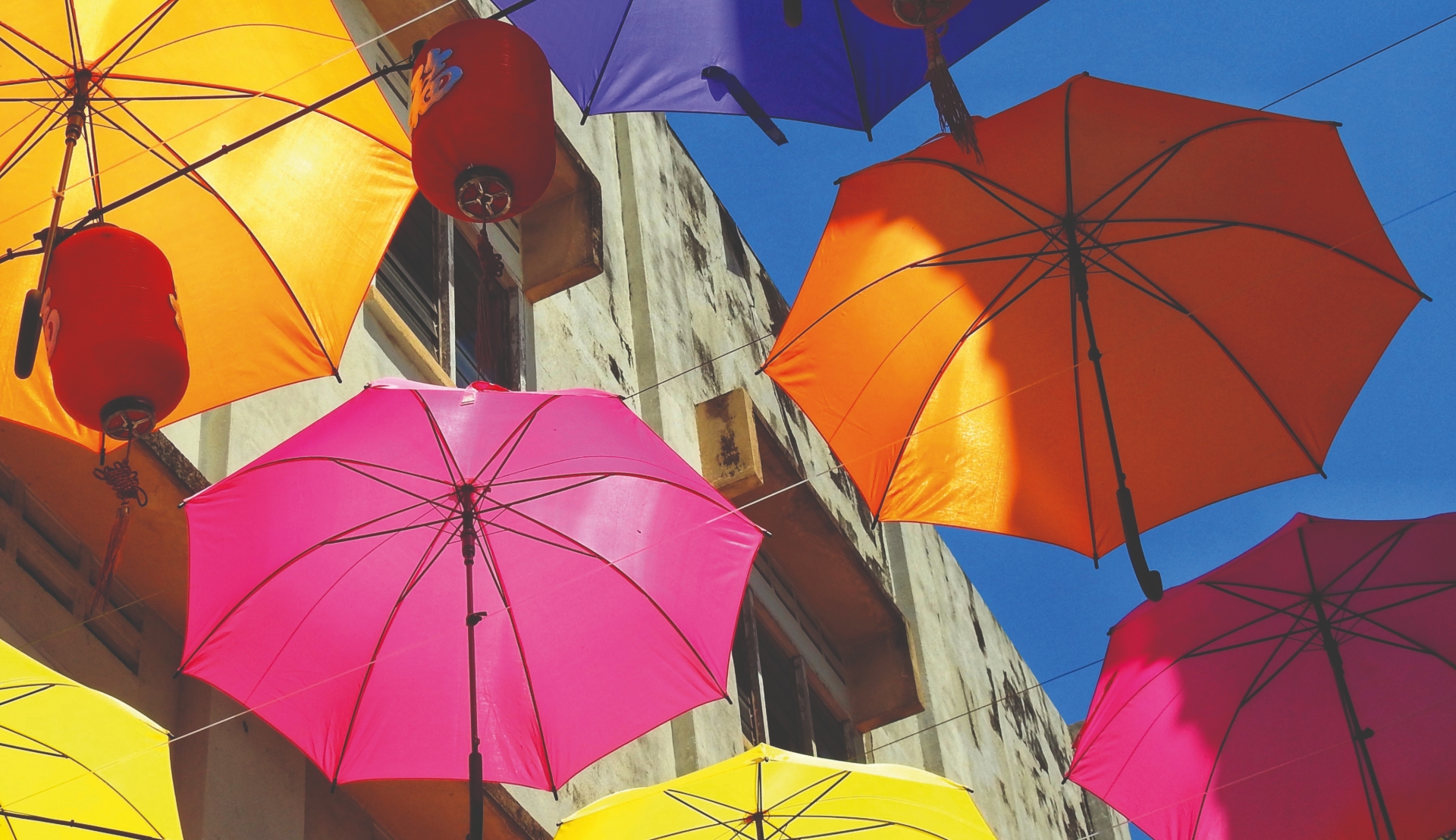 In my travels, I've encountered some strange insects, but none of them have been as peculiar as the flatidae nymph I spotted one Sunday afternoon in Perak. I was at The Banjaran Hotsprings Retreat, about 11 kilometres northeast of Ipoh's Old Town, taking a walk through the resort's compact jungle walk when I noticed a small mass, like a fluff of cotton wool, on the underside of a branch. It jumped three metres, as if spring-loaded, landing on a nearby leaf, where the creature unfolded its spindly, thread-like legs before it hopped off again into the wilderness.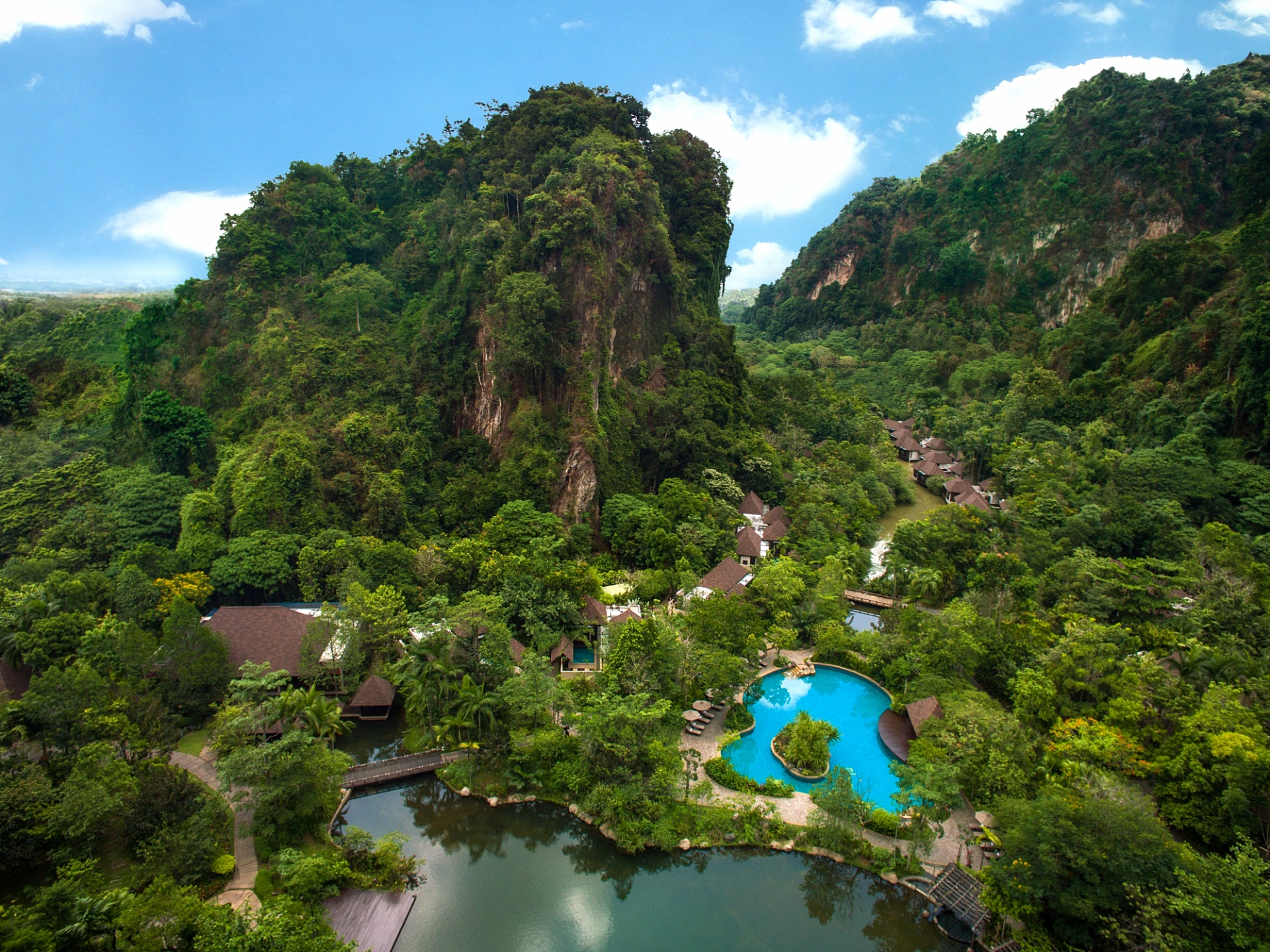 A WALK INTO BANJARAN
The nymph, as I found during my four-day trip to Ipoh earlier this year, was one of the many things to admire in Malaysia's third-most populous city, not least the tranquil, refined Banjaran. With a natural geothermal pool as its steaming heart, the resort is an ambrosial sanctuary filled with fluttering butterflies and set among towering 260-million-year-old limestone karsts, serenaded by the constant song of birds and chirp of insects. All 45 of its villas come with private pools and hot tubs fed with natural hot-spring water, and are connected by meandering stone paths snaking through verdant landscaping. At the Sky Bar, you can gaze at spotlights that highlight the dramatic peaks.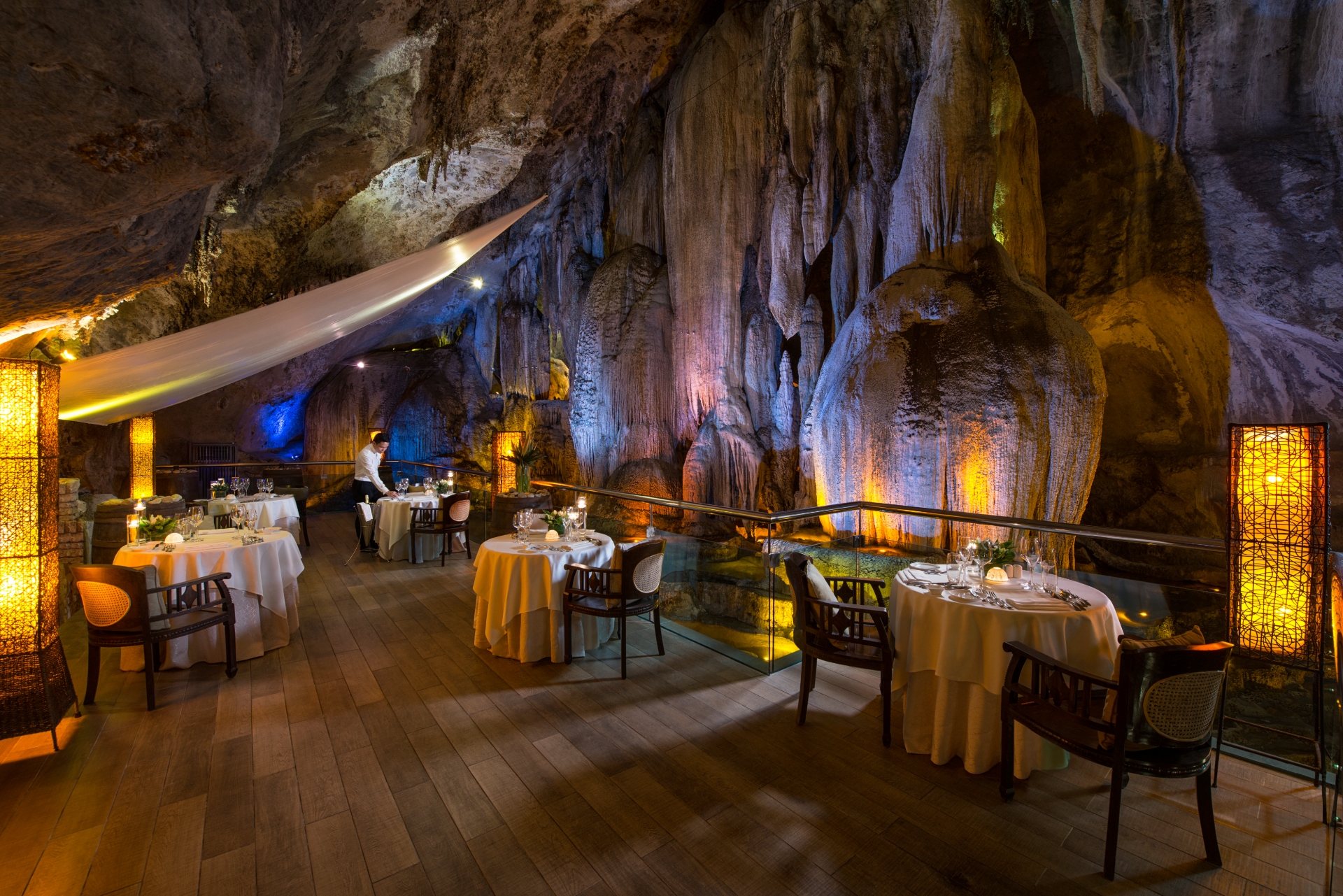 As alluring are the resort's many caves, including a meditation cave with natural light and an air-conditioned cave with sparkling crystal peppered, the highlight is the three-year-old Jeff's Cellar, a 10,000 sq ft fine dining boîte that's built into an existing cavern. Tables are set on the chamber floor or on a wooden deck, the interplay of light and shadow on the formations mesmerising. The Mediterranean-influenced food is equally sublime, a passion-fruit granita with candy floss is a fun introduction to a menu that might include melt-in-the-mouth Wagyu beef steak with charred spring onion, pansotti with porcini and ricotta topped with an umami-rich truffle foam.
Nature, like that in abundance at Banjaran, is in a sense what made Ipoh. For decades the region produced huge deposits of tin and the fortunes made were funnelled into this quiet village on the Kinta River, turning it into a hotbed of activity. When tin prices plummeted in the 1980s, Ipoh's decline was rapid and soon the city was known as a place to retire or a food stop between Kuala Lumpur and Penang.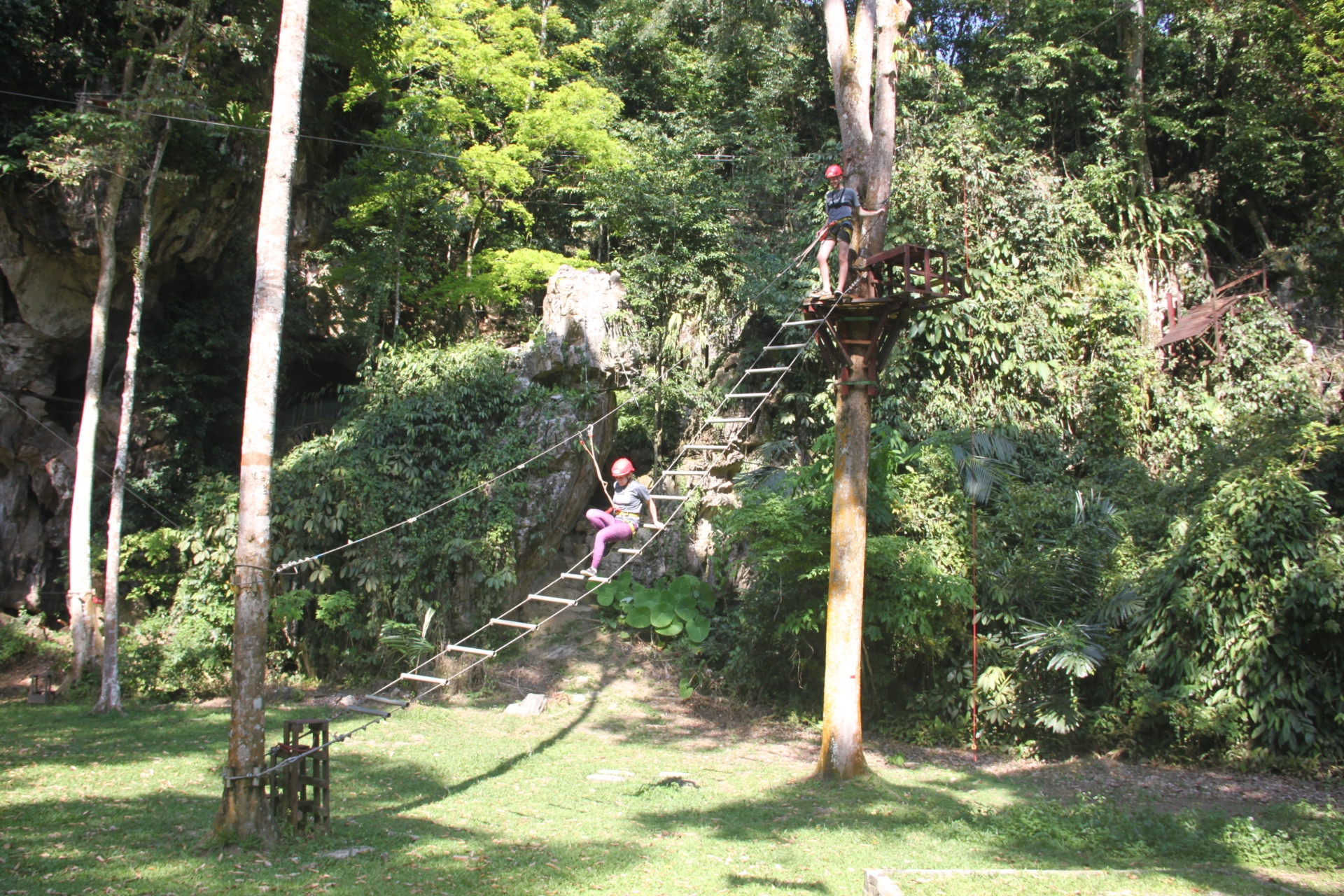 Yet that does Ipoh a disservice, as it's a bona fide destination on multiple fronts. The natural attractions remain undimmed, the scenery of undulating limestone mountains in all directions around the city is breathtaking, and the opportunities to enjoy the outdoors so close by are astounding. At Ulu Chepor, especially during weekdays, anyone willing to make the 20-minute walk from the car park into the forest will be rewarded with a thundering, cooling waterfall all to themselves. Near Gopeng, the centre of tin mining and about 30 minutes from Ipoh, Nomad Adventure takes thrill-seekers whitewater rafting on the Kampar River, into the many caves nearby, and to its mountain school. The school is where I tried a couple of the high-ropes courses, a series of unnerving but wildly exciting elevated rope bridges and zip lines. At times I felt the exertion sapping as I wobbled on slender wooden planks 15 metres off the ground, but the reassuring words of my guide Jay helped me persevere.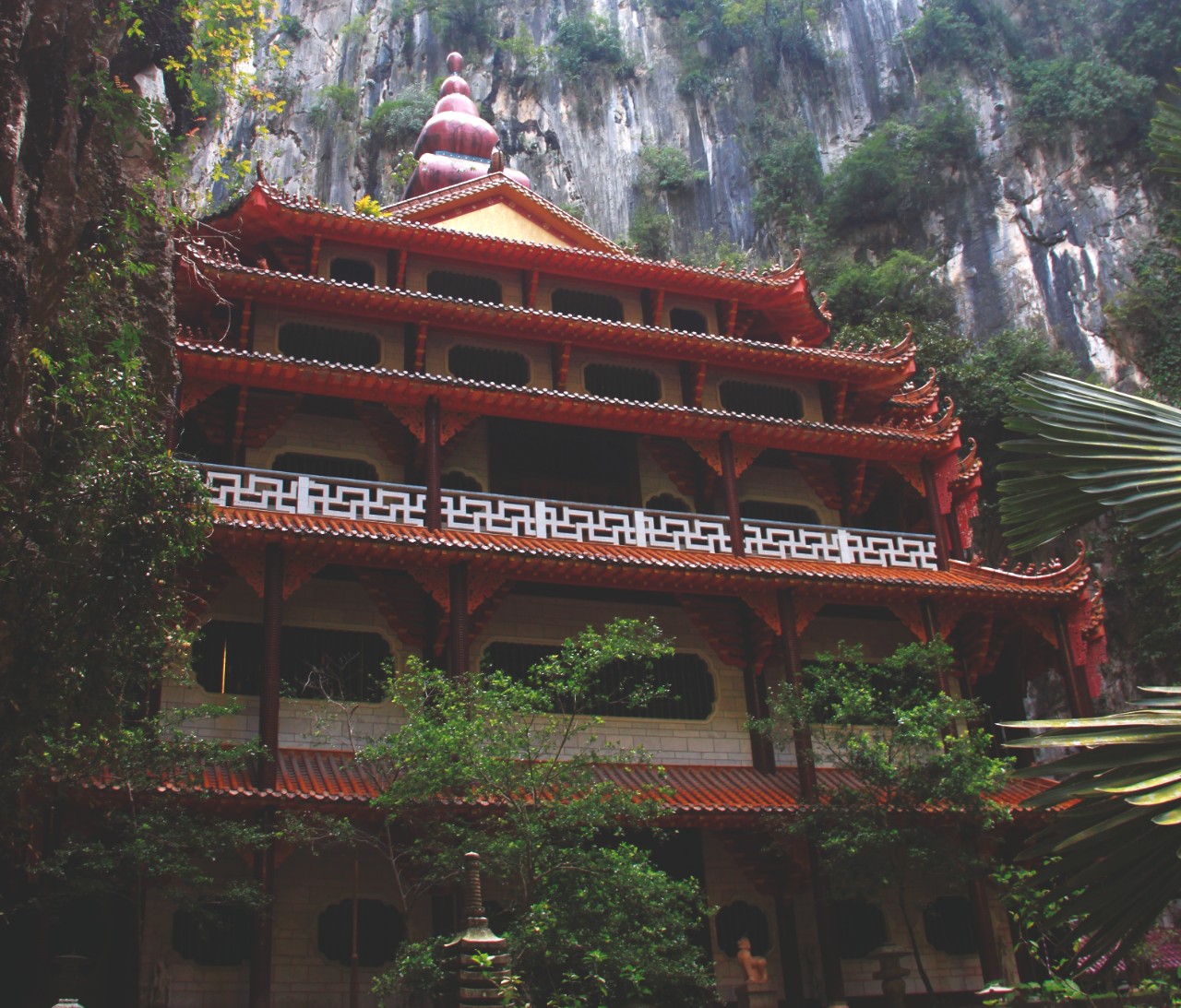 Cave attractions provide a whole other genre fit for exploration. At Gua Tambun, located next to the BP Polo Club, you can see striking Neolithic art — believed to be more than 3,000 years old — on the cave's outer walls and also watch horses from the club play-fighting with the resident macaque monkeys. A raft of cave temples sit on the cusp of the city, from Kek Lok Tong with its pretty gardens and broad chambers, to the faded glory of Sam Poh Tong (opened in 1912, it's the oldest temple in Ipoh), to Perak Tong with its impressive murals, giant Buddha statues, and city view from its mountaintop pagoda.
Within Ipoh, numerous historic buildings constructed during the boom times attest to the riches that once coursed through the city. "We have lots of built heritage, lots of cultural heritage," Mohamed Taib Mohamed, the former president of the Perak Heritage Society, told me over coffee one morning. "But the cultural tourism is still missing. We have familiar spaces but lots of untold stories." He described kampungs that no longer exist, and how tin miners came to Concubine Lane to gamble and smoke opium. You don't need to wander far on the streets to encounter a grand, storied marker of the past, such as the Railway Station, playfully known by locals as the Taj Mahal of Ipoh, or the Birch Memorial, a clock tower built to honour the first British resident in Perak, or the Italian Renaissance Straits Trading Building. Fans of the old can also browse through bronze sculptures of horsemen and animals, pick up original vinyl records at the Pasar Karat, a colourful market held every Sunday morning.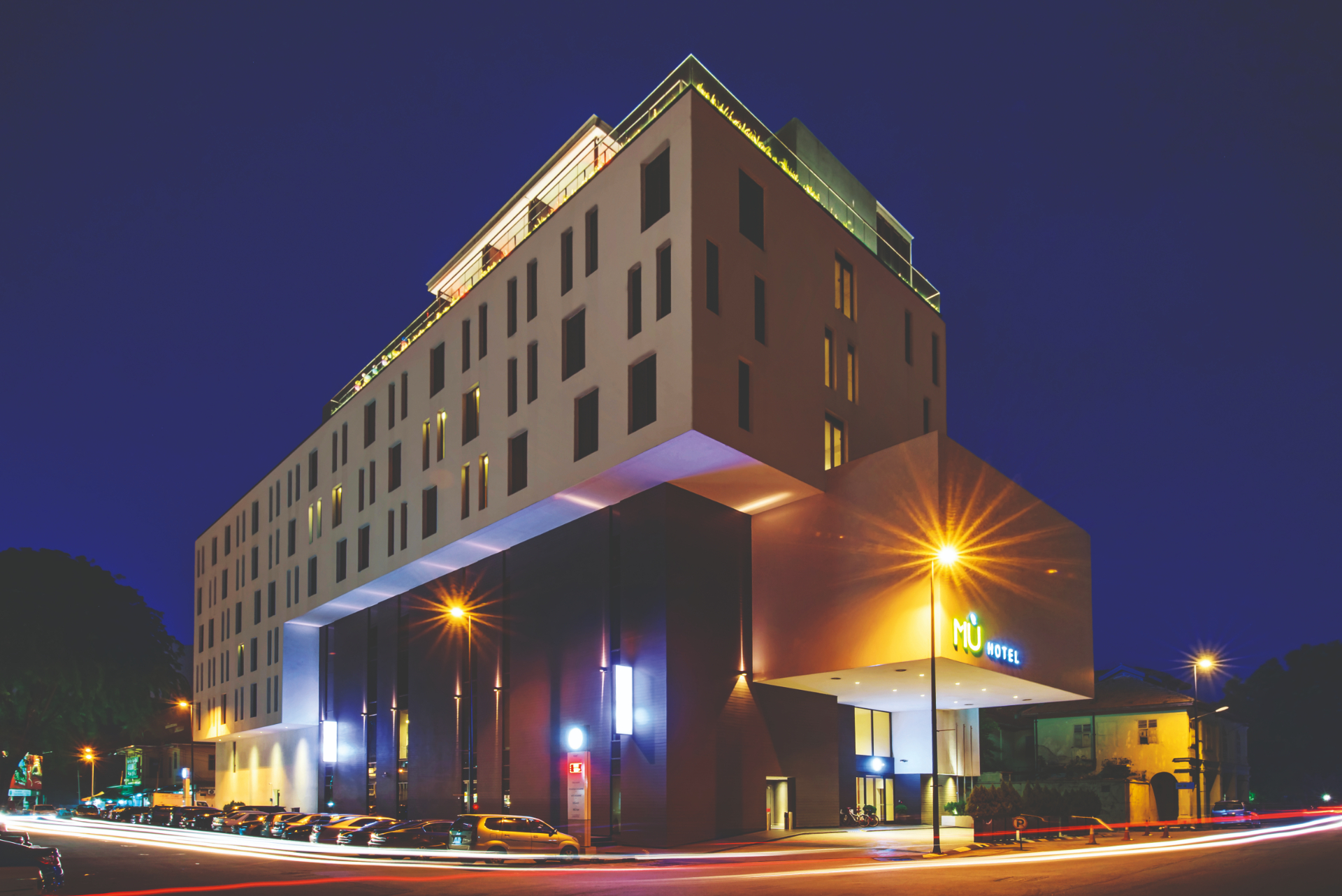 There is a broad variety of hotels at different price points. I chose the Mu Hotel for its prime location — a 15-minute walk to the Old Town and close to Chinatown — spotless, bright, unfussy rooms, upbeat, enthusiastic staff, and a rooftop bar with sigh-inducing views of the sun setting behind mountains.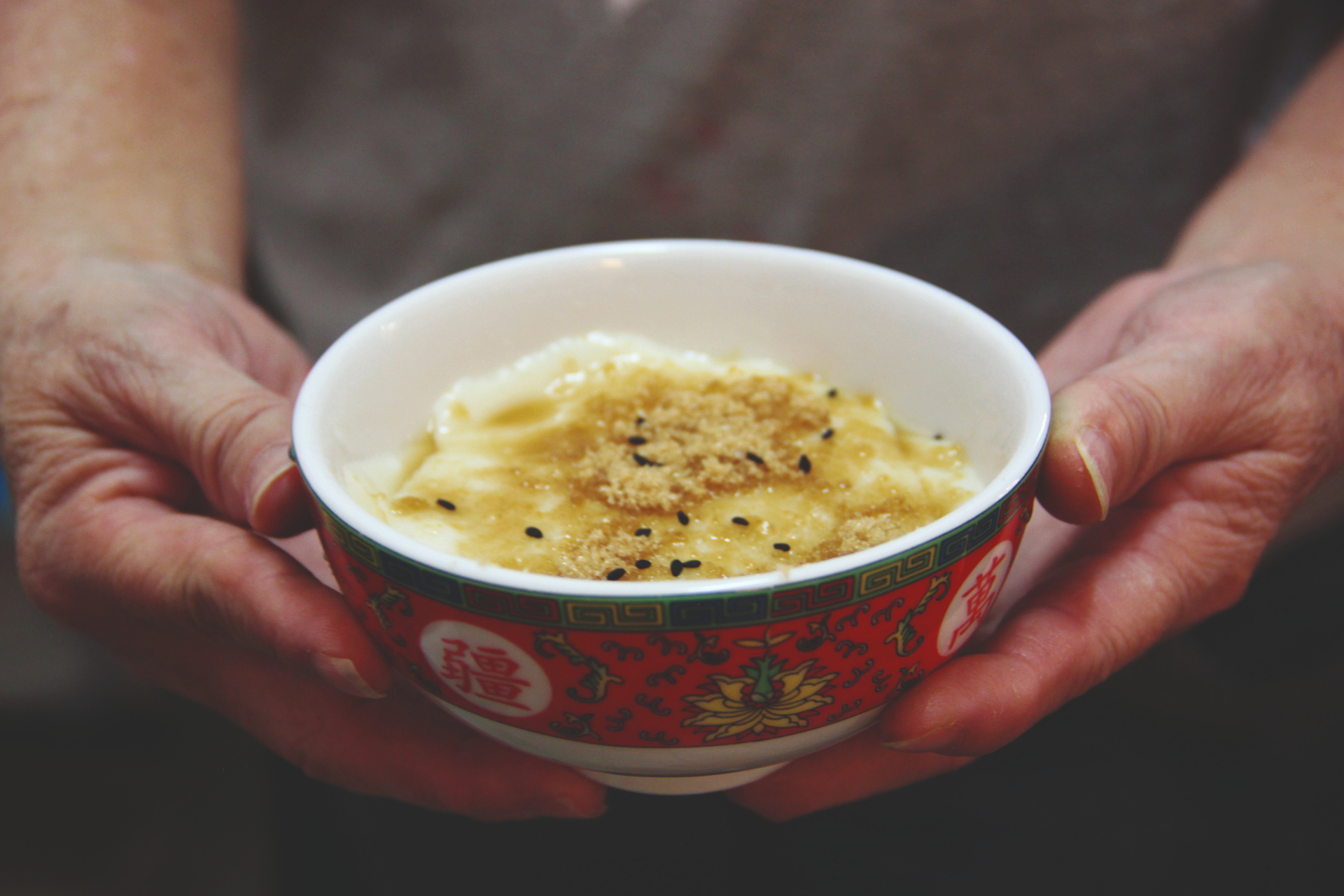 HEAVENLY EATS
Ipoh has entered lore for its food delights. During mornings and daytimes, hungry diners queue up for nasi kandar (locals name it nasi ganja for its addictive qualities) at Kedai Kopi Yong Suan, rice served with honeyed chicken and curry gravy. Ding Feng Teow Chew Tau Fu Fa serves warm, non-GMO beancurd, delicately sliced and layered, and served with brown sugar and black sesame seeds. The ayam tauge (chicken with beansprouts) of Chinatown heavyweights Lou Wong and Ong Kee draws crowds until the late hours.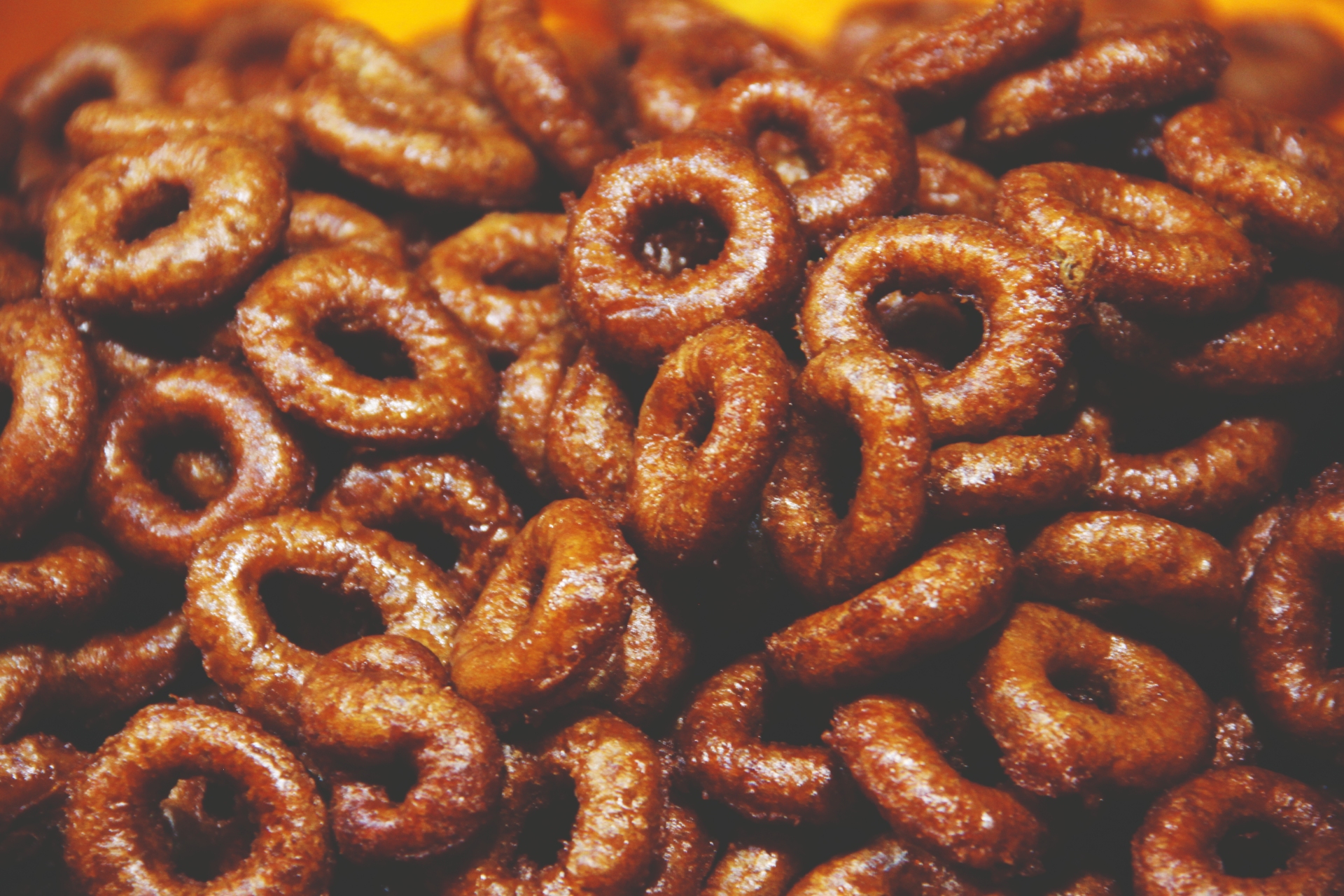 Among these stalwarts, there exist surprises, like the Malay family that lovingly prepares fresh, irresistible, piping hot, palm sugar mini doughnuts called meneram, soft, crumbly, crispy discs of nutty, sugary bliss that I fell in love with at the Monday's Pasar Malam Taman Perpaduan. And in March, Hawker Chan, the Singapore Michelin-starred hawker sensation run by Ipoh-born Chan Hon Meng, opened in the city.
Yet the biggest food story has been the rise of cool cafés. The movement began in 2012 when Burps & Giggles opened in a former photoshop owned by a Japanese spy. Diners were instantly drawn to its dream-like interiors with DIY furnishings and contemplative murals and today the cafe continues to attract people as much for its Instagram-primed decor as its burgers, pizzas and excellent coffee. Since then, cafés have come and gone across the city, though some like the French-styled Patisserie Boutique (the tiramisu is divine), Thumbs Cafe (in a former orphanage), Happy 8 (styled like a mythical forest), and Konda Kondi (playful Malay bistro) have stayed the course. Some, more than just small, casual, artfully designed haunts, also serve fabulous food, like Artisan Handmade Bread, where Europe-trained, owner-chef Sam Lau weaves magic to create exceptional bread and meticulously crafted, gut-busting breakfasts or a five-course set lunch that costs a paltry 40 ringgit (about S$13).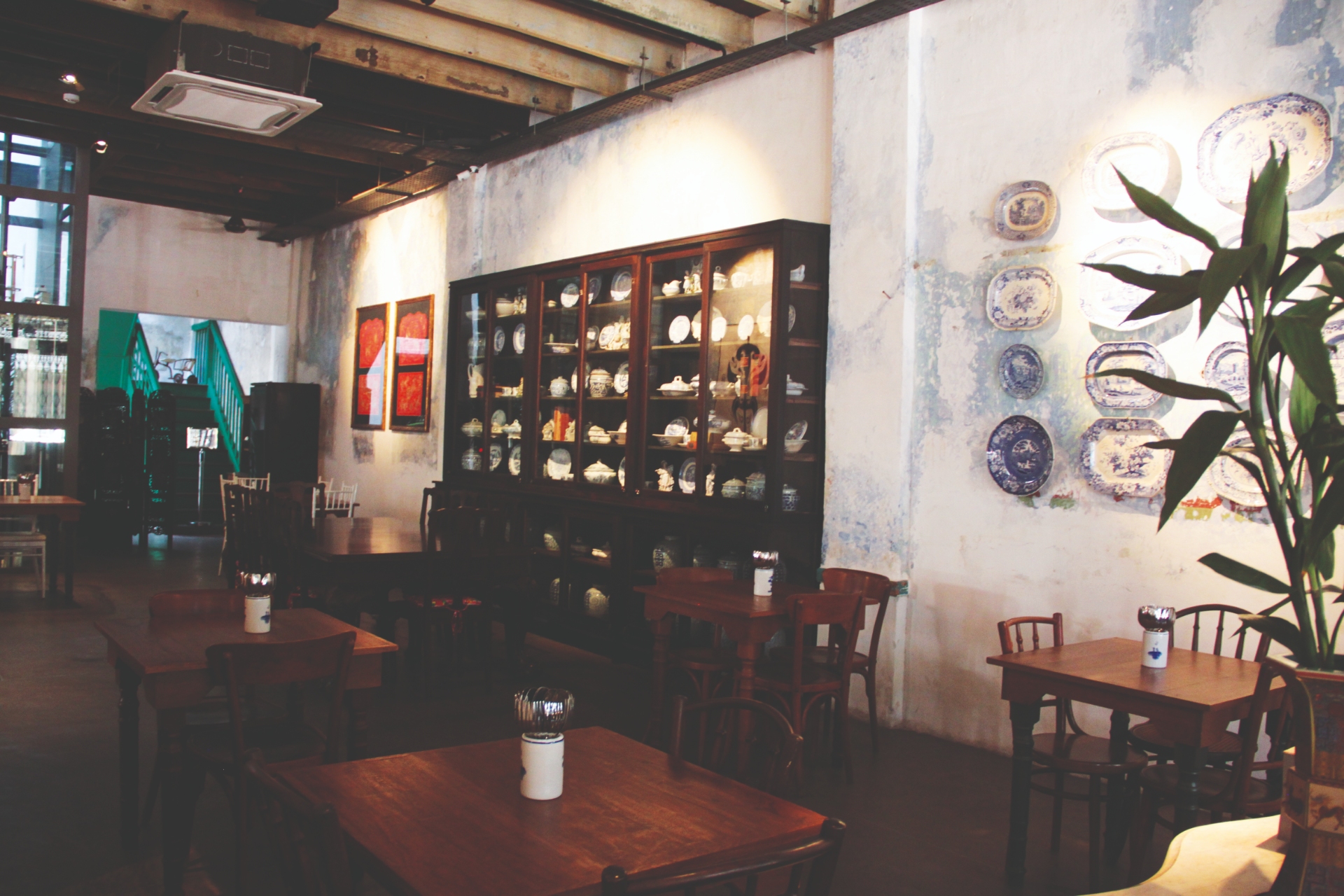 The new breed of cafés has been opened by ambitious, driven young locals yearning to raise the profile and quality of the city's offerings. Three-month-old Être Patisserie, in the neighbourhood of Taman Canning, is a clean, minimalist, whitewashed space with lucite chairs and varnished concrete floors where visitors can sample French-style cakes and other bakes; try the fantastic lemon meringue tart. Jalan Theatre Coffee has a similar white-on-white aesthetic, and a minimalist interior that allows patrons to focus on the star attraction — the coffee. The loft-style, two-month-old Girlie's Cafe sells macarons and French pastries, as well as soups and sandwiches, and is run by a brother-and-sister team. "I left here six years ago and the place was dead," says owner Lim Szu Yen. "Now it's booming, there are more cafés like this opening up." 22 Hale Street comprises a café serving Malay-inspired dishes and filled with old crockery and inlaid furniture, while the upstairs heritage gallery recreates places like a photo studio and barbershop from days of yore. (Time Tunnel, a few minutes' walk from here, delivers a similar experience, allowing you to step into the past.)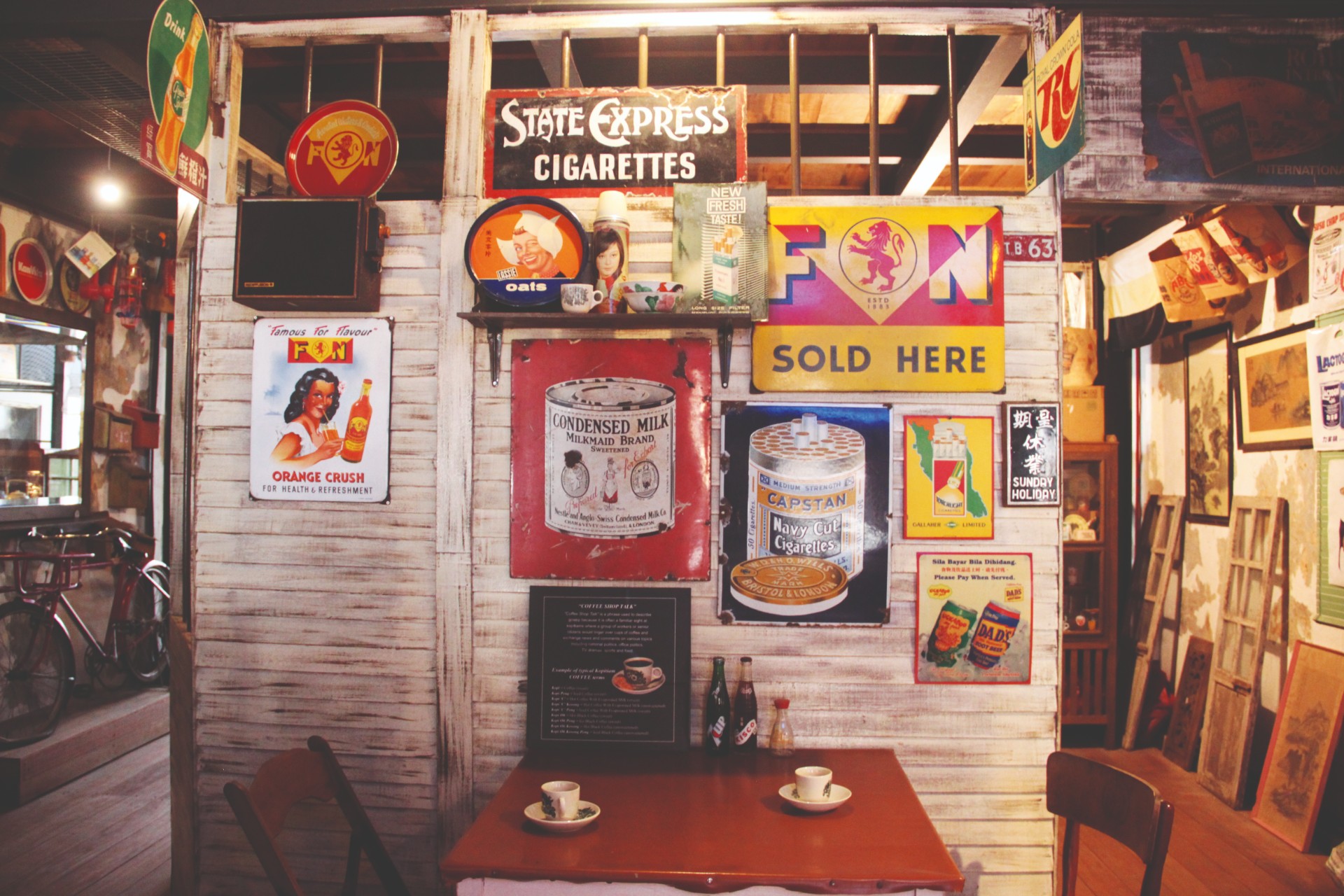 Paralleling the boom in hip dining is the recent arrival of hidden bars — Ipoh has four, all opened in that last 18 months. The oldest, Rouge, in West Ipoh's Palm Hotel takes inspiration from the film Moulin Rouge, with dark-wood walls, a marble bar, Chesterfield sofas and lots of red elements. One-year-old Atas Speakeasy is accessed by an unmarked door and sits above Konda Kondi. It has dim lighting, wood floors, a tile and marble bar and modern, mostly rum-based cocktails are made using sous vide and molecular methods. Tiga has worn brick walls and the overall effect recreating a 1950s Malayan home.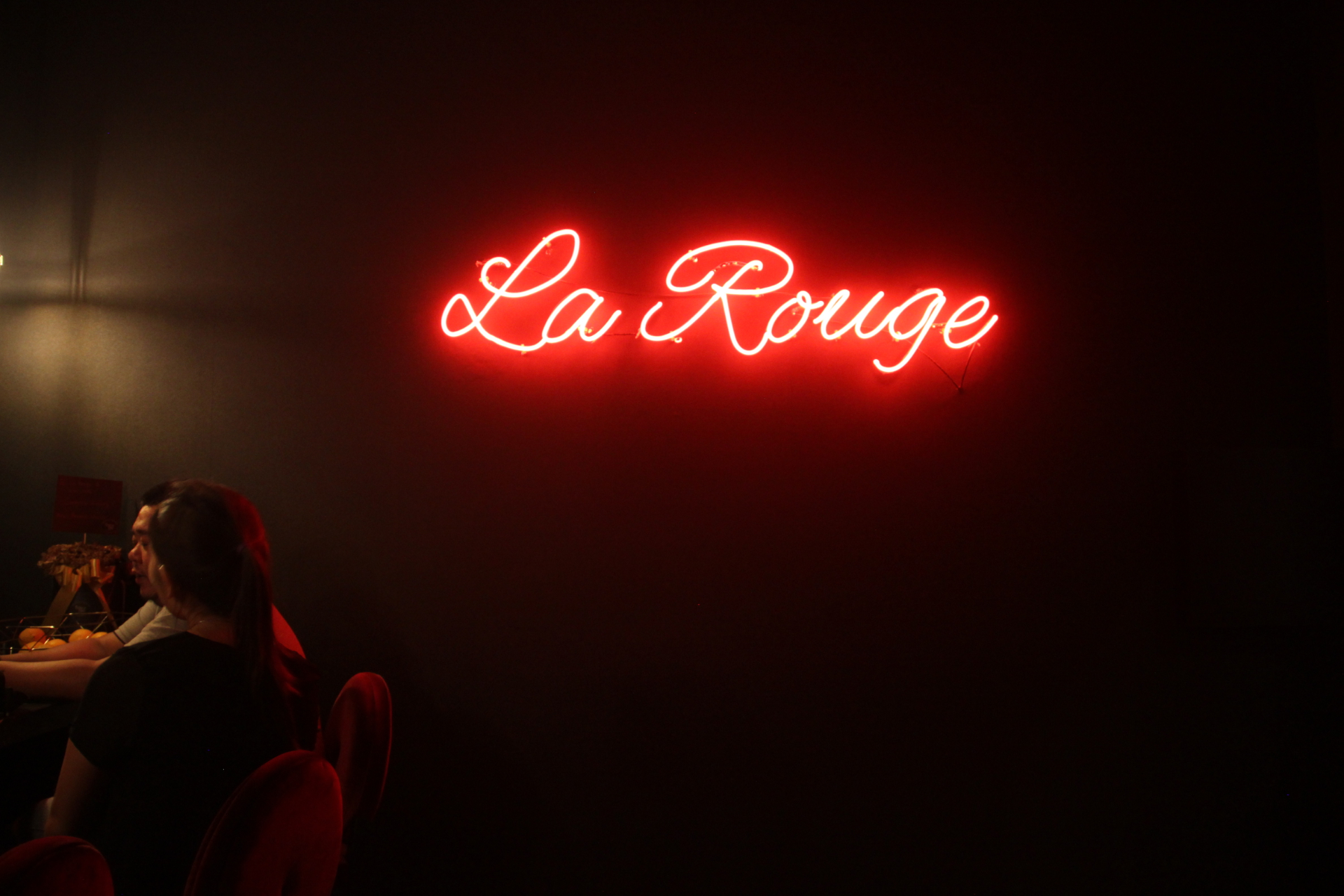 The newest entrant is She Said, set in a space above the unmarked Red Inn Hotpot on Jalan Sultan Yusof. Opened two months ago, the lounge celebrates Chinese culture with old tunics hung on walls and cocktail menus written on scrolls. The drinks also employ flavours that are familiar to Chinese, hence ingredients such as tau fu fa, Chinese herbs, and the cough syrup Pei Pa Koa.
One expects that these bars will help to rid the city of its reputation as a place bereft of alternatives at night. As might the ambitious new plans by current chairman of Tourism, Art & Culture Tan Kar Hing, who plans to energise Old Town with programmes after sunset. "There are no real night activities now," he tells me. "We are going to have flash markets and an artist's movement every Saturday and Sunday night for four months," a trial period that began in March, and may be extended indefinitely. Tan also plans to propose Ipoh for Unesco's Creative Cities Network designation on the merit of its gastronomic depth and explains that a few boutique hotels will be opening in the Old Town in the next couple of years. These are undoubtedly exciting times in Ipoh, a city that promises plenty to see and do, day or night. And what more can you ask for in a destination?  
This article first appeared in the May edition of epicure magazine. 
SHARE