Highlights of the newly launched Michelin Guide Singapore 2023
· 28 June 2023
·
Happenings
Find out which top restaurants in Singapore were awarded stars by Michelin Guide Singapore 2023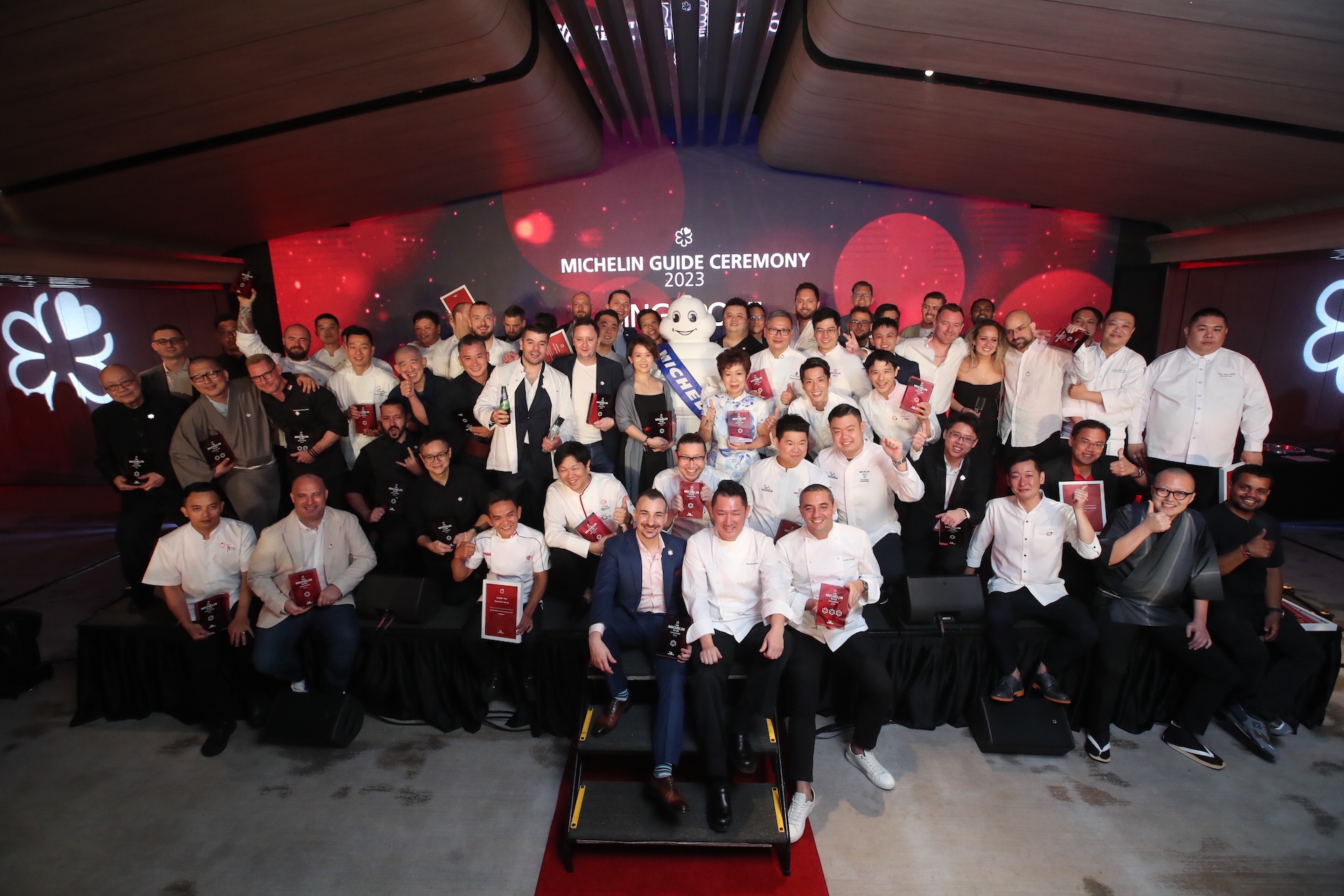 On 27 June, the MICHELIN Guide Singapore 2023 award ceremony was held at PARKROYAL COLLECTION Marina Bay. A total of 55 restaurants were awarded stars this year, and they include:
3 restaurants with three stars: Les Amis, Odette, Zen
6 restaurants with two stars: Cloudstreet, Jaan by Kirk Westaway, Saint Pierre, Shoukouwa, Thevar and Waku Ghin
46 establishments with one star: 28 Wilkie, Alma, Art di Daniele Sperindio, Béni, Born, Braci, Buona Terra, Burnt Ends, Candlenut, Chef Kang's Cure, CUT, Esora, Euphoria, Hamamoto, Hill Street Tai Hwa Pork Noodle, Iggy's, Imperial Treasure Fine Teochew Cuisine (Orchard), Jag, La Dame de Pic, Labyrinth, Lei Garden, Lerouy, Ma Cuisine, Marguerite, Meta, Nae:um, Nouri, Oshino, Poise, Putien (Kitchener Road), Rêve, Rhubarb, Seroja, Shinji (Bras Basah Road), Shisen Hanten, Sommer, Summer Palace, Summer Pavilion, Sushi Ichi, Sushi Kimura, Sushi Sakuta, Table65, Terra, Whitegrass, Willow, Seroja.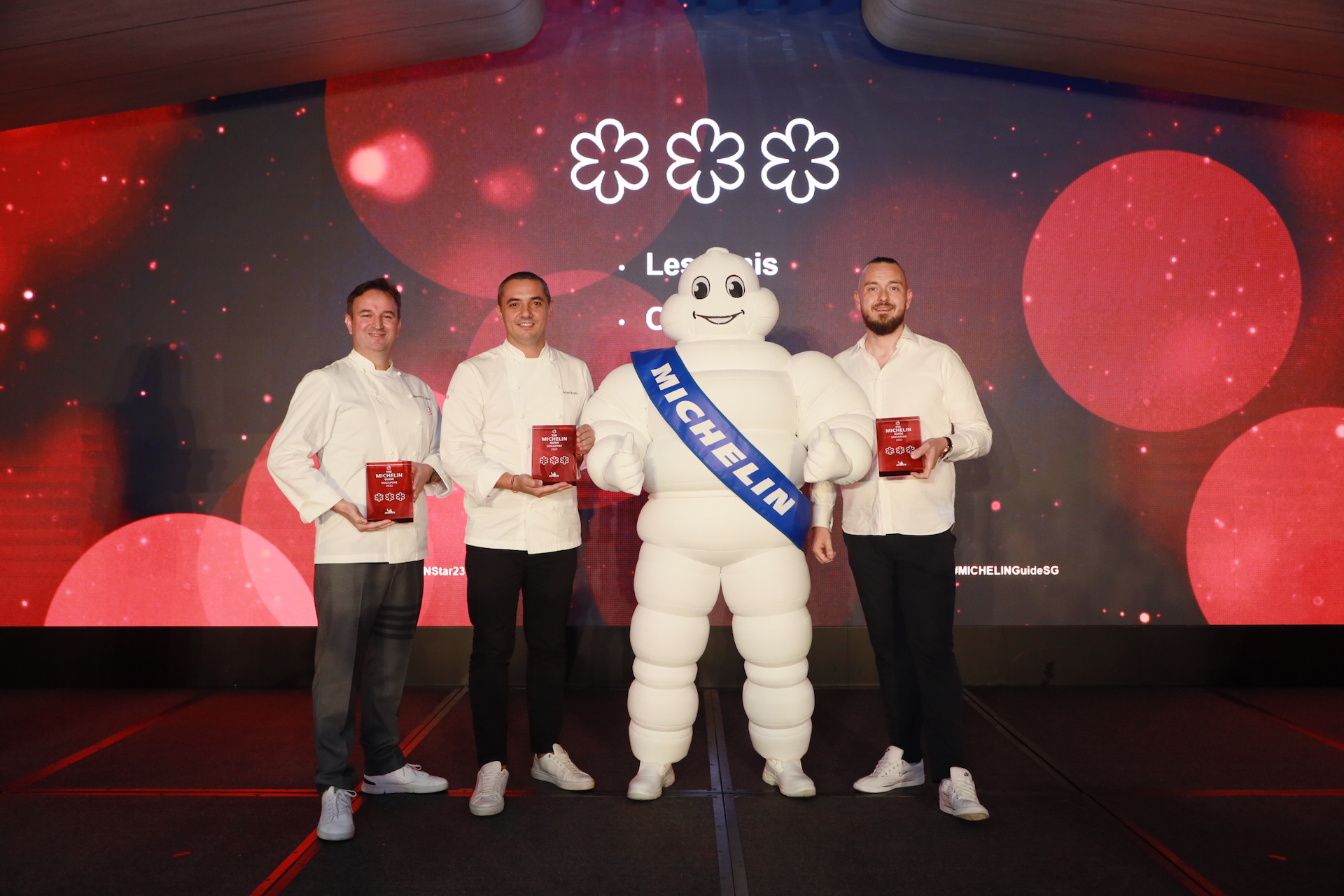 The 5 new restaurants awarded with one Michelin star are:
Born (Chef-owner Zor Tan melds French gastronomy with Chinese cooking at this fine dining restaurant).
Poise (Helmed by Chef Steve Lancaster, Poise offers a tasting menu that reinvents European and Nordic classics).
Seroja (Launched in 2022 by Chef Kevin Wong, Seroja offers contemporary Malaysian cuisine – its seafood-focused tasting menus pay tribute to Malaysian culinary traditions).
Sushi Sakuta (Located at the Capitol Kempinski Hotel, this restaurant is run by Japanese chef Yoshio Sakuta. He works closely with an all-Japanese kitchen team, creating a season-driven omakase menu based on sushi and Japanese fish).
Willow (This contemporary restaurant led by Singaporean Chef Nicolas Tam presents a pan-Asian tasting menu, featuring mostly Japanese ingredients).
Additionally, the 2023 Michelin Guide Young Chef Award, sponsored by Blancpain, was presented to Kevin Wong from one-Michelin-starred and Michelin Green Star restaurant, Seroja. The award recognises a young chef working in a restaurant of the selection, and whose exceptional talent and great potential have impressed the inspectors.
SHARE