Omma Dayclub Bali is Where Sunshine, Waterfalls, and Crafted Cocktails Meet
· 13 September 2023
·
Bali
Enjoy a sunkissed escape in a lush greenery and mingle over the soothing sound of Tegenungan Waterfall at Omma Dayclub Bali.
Marrying Bali's natural splendour with a vibrant social scene has turned Omma Dayclub Bali into a popular destination in Gianyar. The dayclub is thoughtfully built to offer a delightful escape to nature, right against the dramatic Tegenungan Waterfall.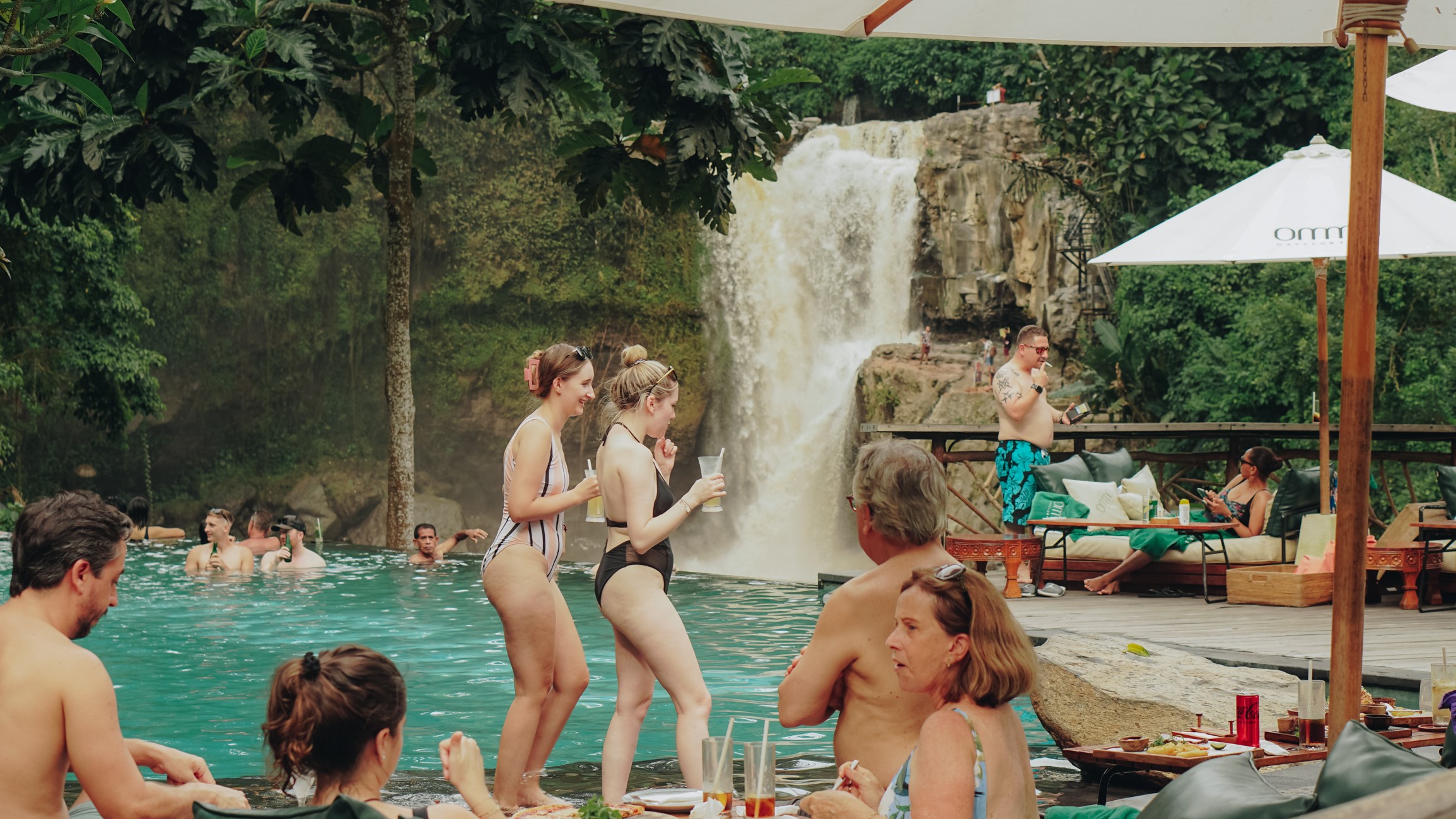 With ten different settings and ambiance, guests will have many styles to opt for when creating treasured moments at the Omma Dayclub Bali.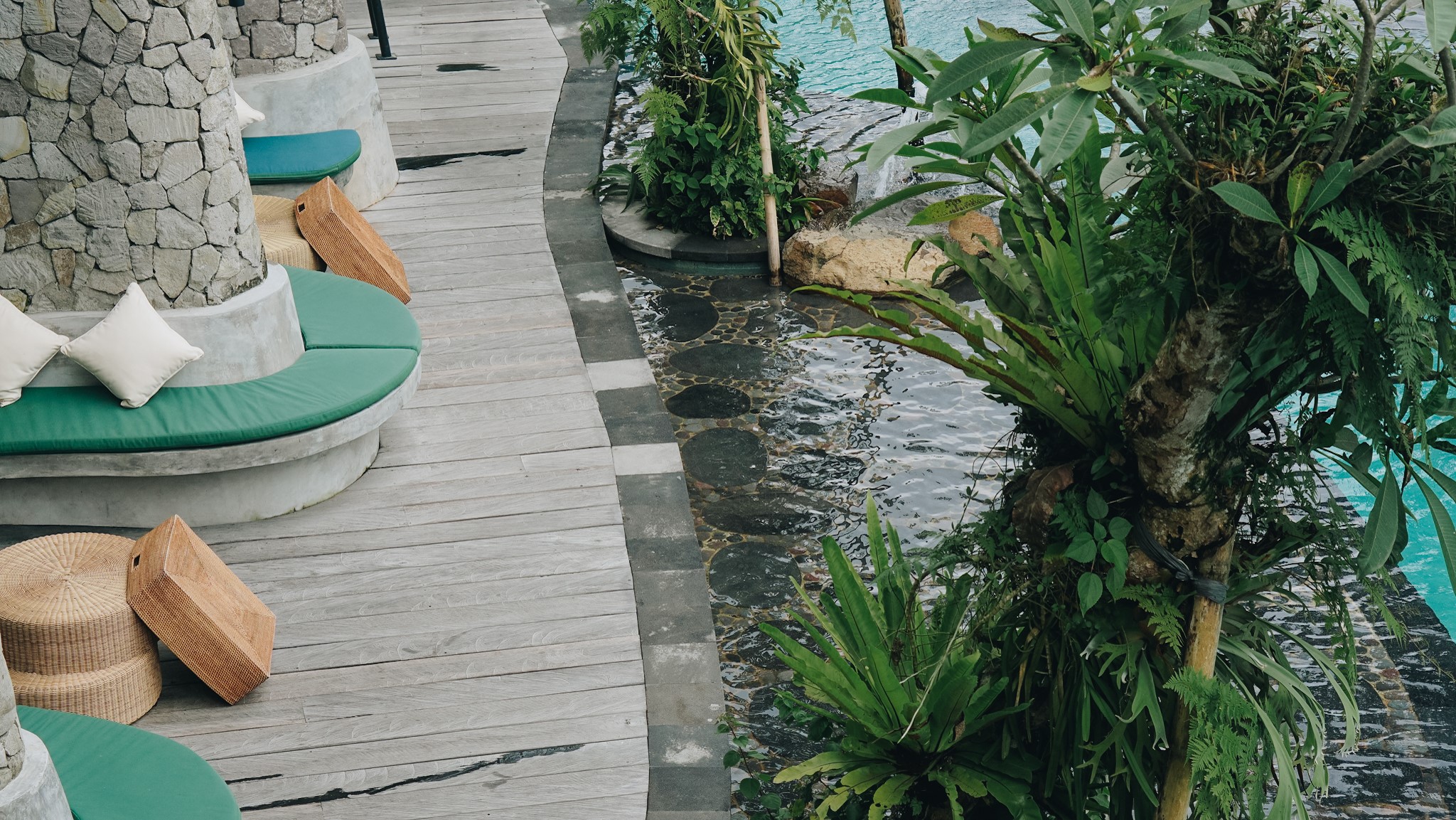 Bask in the tropical sunshine by heading to the open-air Sunbed, Daybed, Poolside, Gazebo, or Courtyard seating area. The Sunbed and Poolside seatings are located near the pool, allowing guests to dip and chill easily. Meanwhile, the Daybed, Gazebo, and Courtyard seatings offer picturesque waterfall views.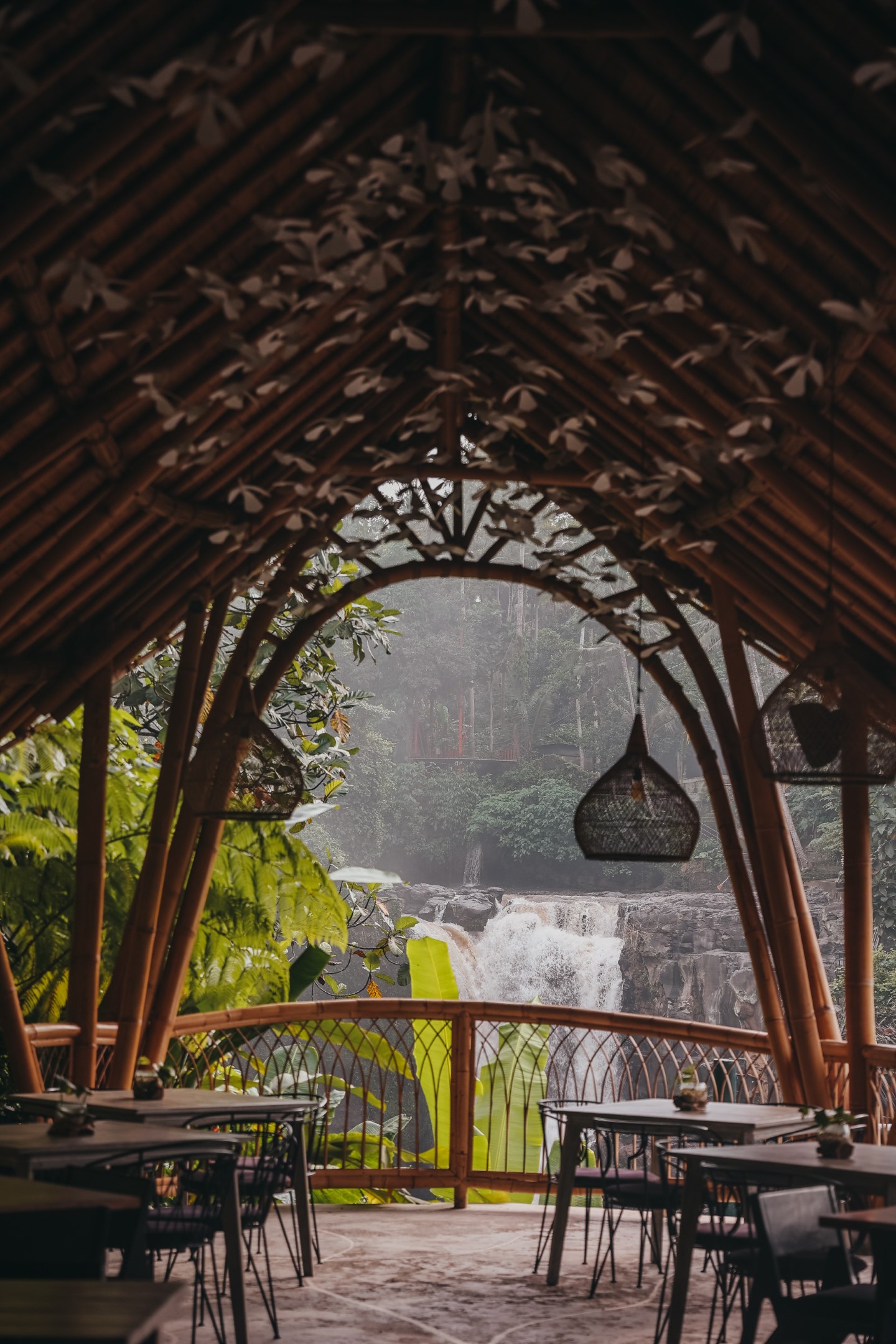 Those who prefer sheltered tables can opt for the Lounge, Side Lounge, Bamboo, and Pizza Area, providing comfort and ease without diminishing the features it boasts. Take it to the next level by selecting the VVIP Lounge, which comfortably seats 14 to 16 guests, while the rest only cater for 2 to 8 guests.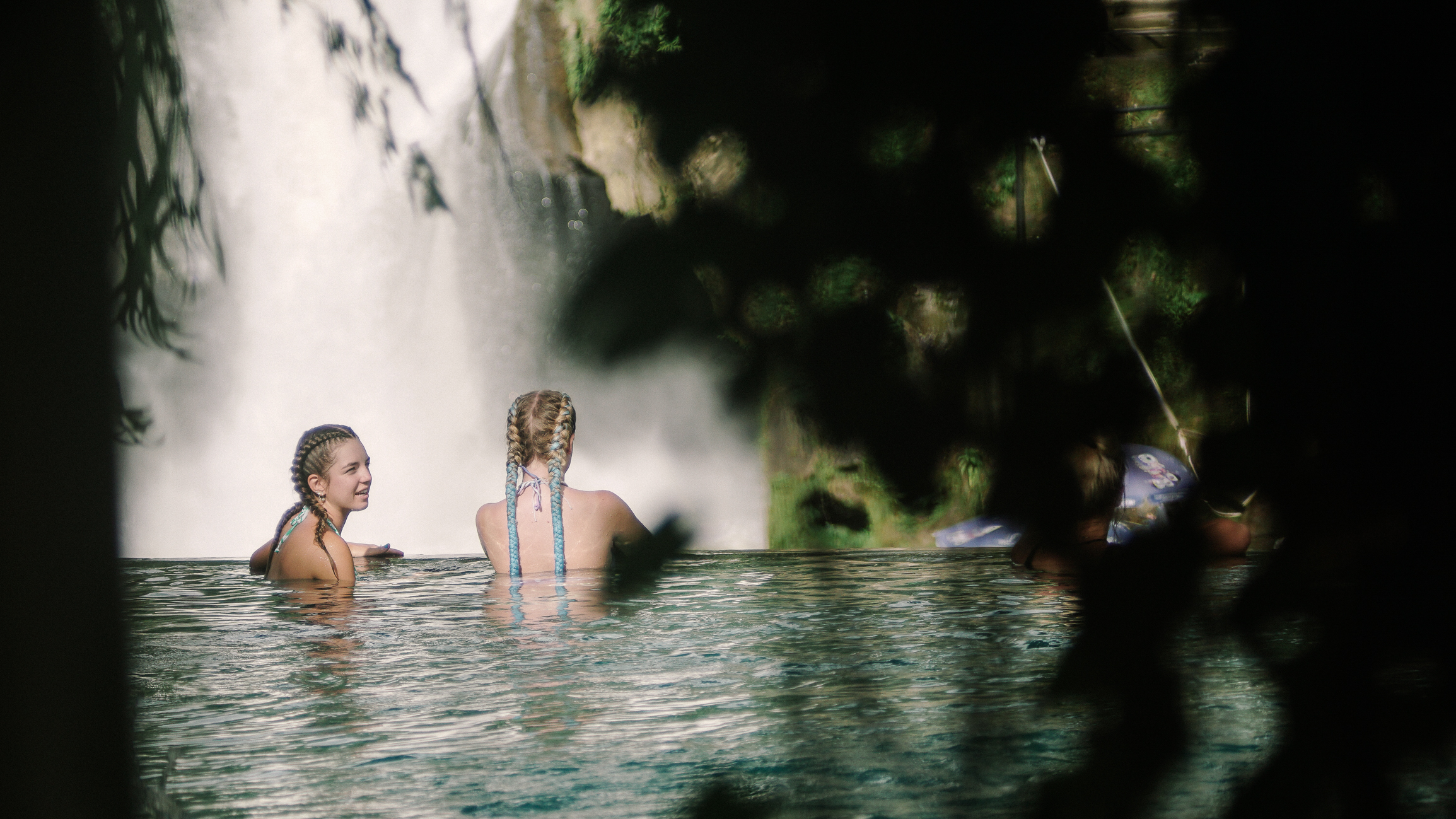 While the waterfall emits a soothing tune for relaxation, the infinity pool gleams with a lively atmosphere, encouraging guests to mingle. Naturally, time in the pool requires a satiating staple for the after. Find a scrumptious serving of Omma Dayclub Bali. Highlights are King Prawn and Garlic, Queen Tasmanian Salmon, and Crispy Bebek OMMA. Pizza, pasta, and dessert menus are also available, as well as a menu for kids and vegetarians. A romantic dinner set against the waterfall is also available to reserve, and the price starts from Rp2,000,000/couple.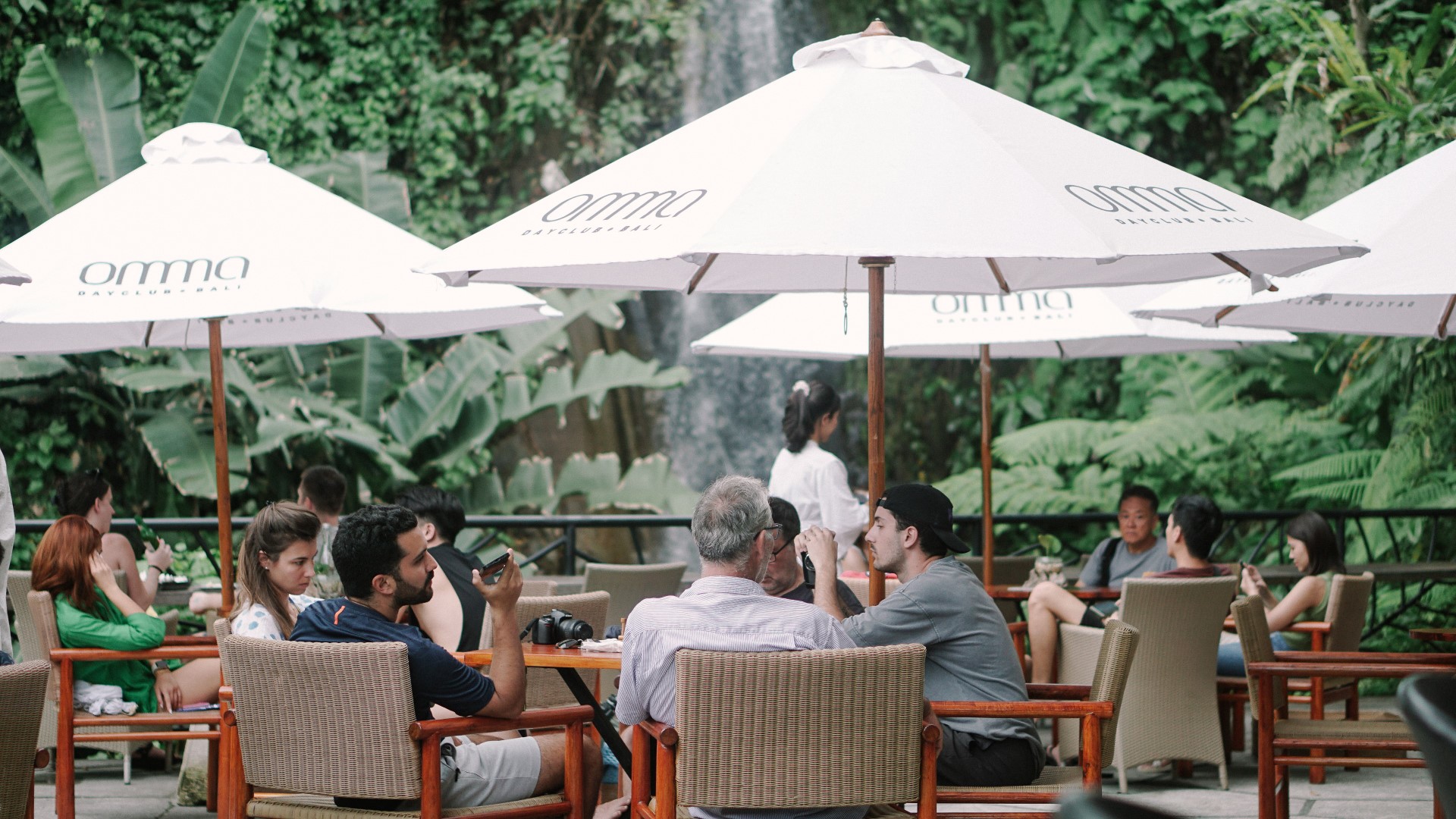 Following the delectable meals are signature cocktails and house-made creations to heighten the experience. OMMA Signatures includes Violette Sour (butterfly pea-infused gin with elderflower syrup and lemon juice) and Fragrant Orange Sangria, where white wine, orange juice, and tropical fruit blend perfectly. Selection of jug-share cocktails, beers, mocktails, lemonade, coffee, and tea are also available. Don't miss the cocktail deals for a hassle-free drinking experience, priced from Rp120,000/glass with buy one get one special cocktail.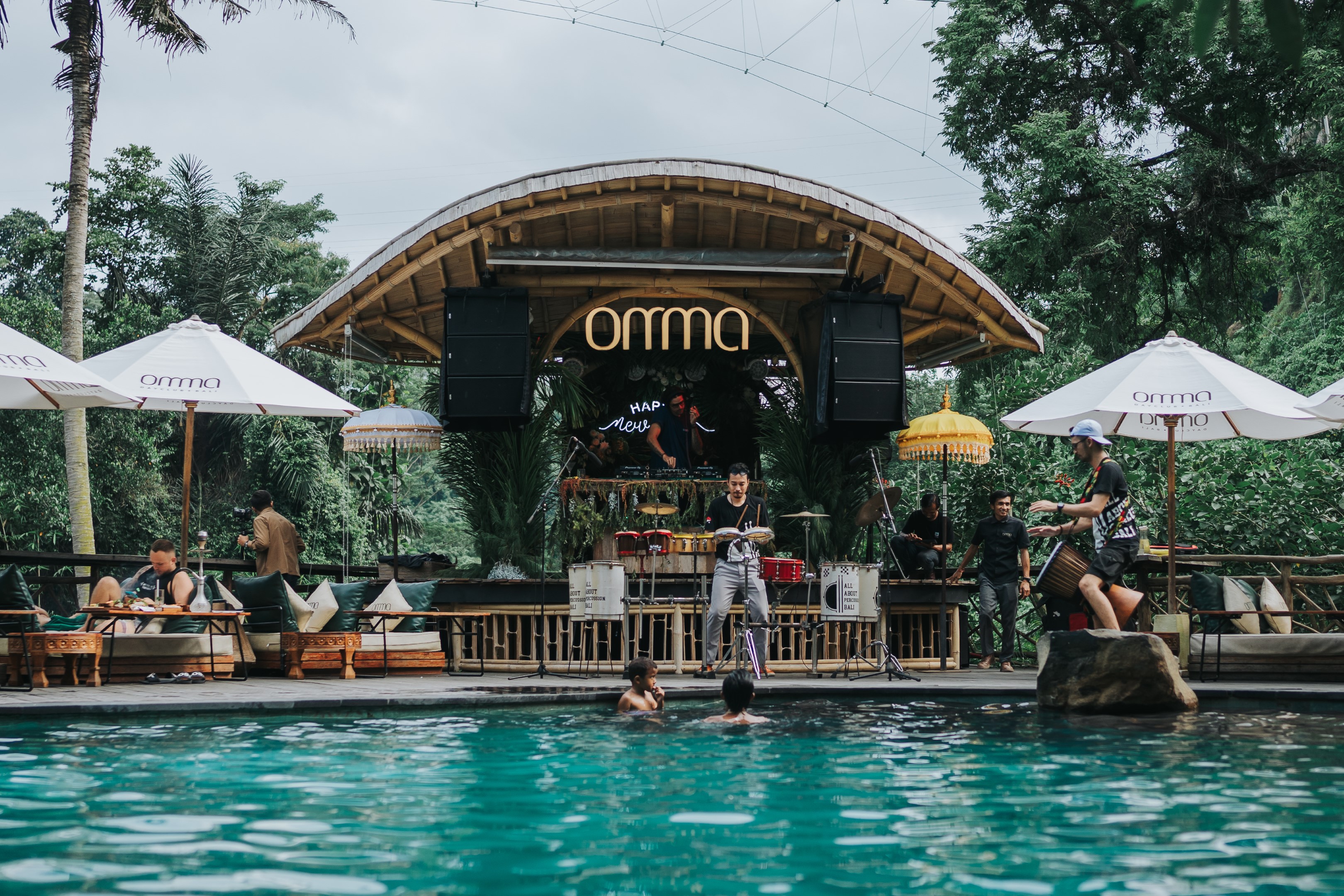 It is not a club without spirited live entertainment. Enjoy live DJ and Balinese dance performances every Friday at Omma Dayclub Bali. Enhance your experience by booking a sprightly session at the club's swing and helicopter, warranting a stylish getaway experience to remember.
For more information and reservations, please email halo@ommabali.com or contact +62 811-396-961
*All prices are exclusive of 18% government tax and service
SHARE