WHAT'S NEW AT DESA POTATO HEAD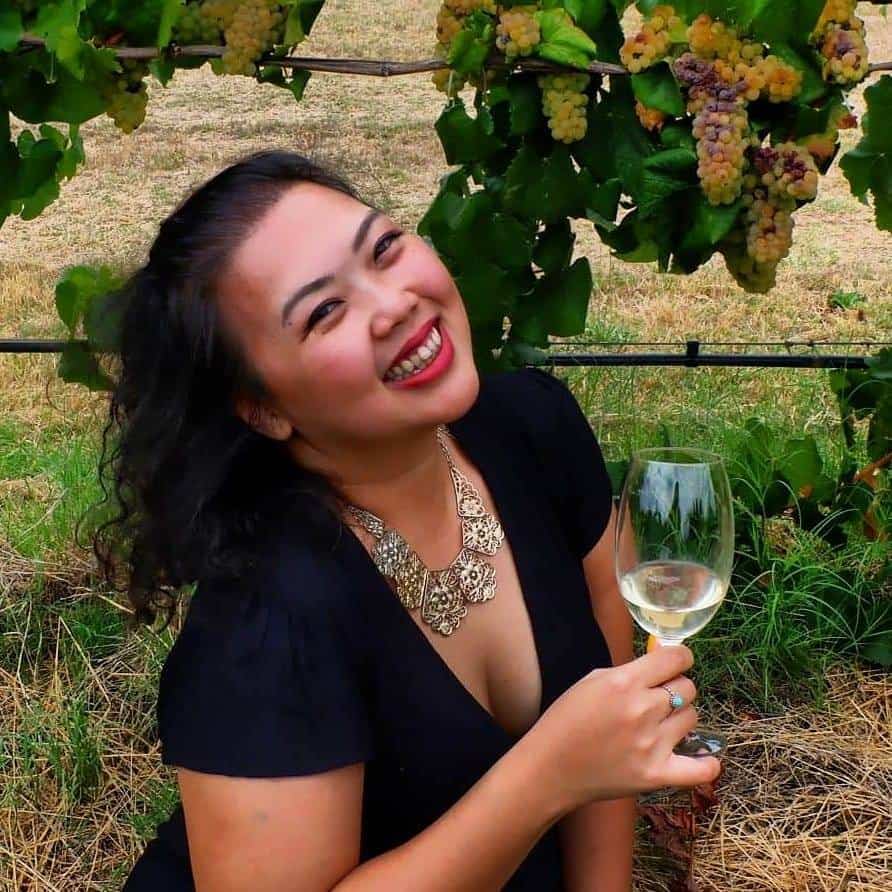 · 15 July 2022
·
Bali
From the suites' reopening to Bali's first Boiler Room takeover weekend, find out what's new at Desa Potato Head this July.
Bali's leading sustainable creative village is at the forefront when it comes to offering nourishing nosh, memorable vacay, and one-of-a-kind events in Seminyak. Here are three notable happenings at this iconic beachfront destination this July.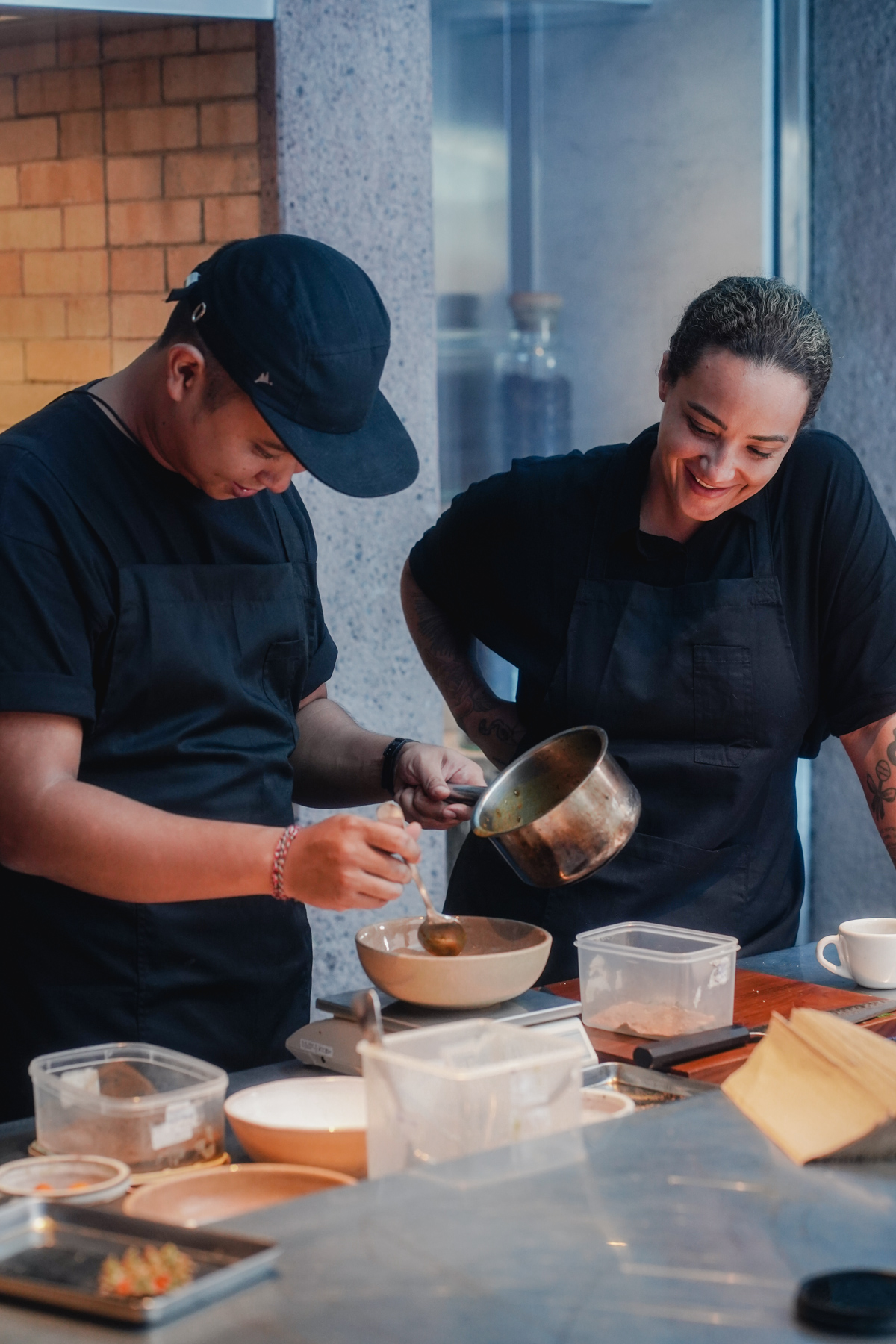 AN INCLUSIVE, FLAVOUR-FORWARD NEW MENU
When executive chef Daryl Wonorahardjo and plant-based chef Dom Hammond put their heads together, magic happens. For the past few months, the newly appointed chefs have worked closely to revamp the menus at Desa Potato Head's dining venues.
Combining each of their culture and wealth of experiences, guests of Desa Potato Head can now find an all-inclusive and all-embracing nourishment. Gone were the days when vegans were only able to find three options on the menu. "Nobody will feel left out when they eat here, whether they're vegan, vegetarian or pescatarian," adds Hammond.
The new flavour-forward menu of Potato Head Beach Club will satisfy discerning foodies with its thoughtful, flexible add-ons. Find dishes such as Jerk Jackfruit Bowl, a hearty dish made of coriander and black bean rice, smashed avocado, plantain chips, pico de gallo, and green chilli relish. Just add spicy smoky grilled prawn for protein – if needed. The same approach can be found at the Soba Noodle Bowl and Poke Bowl where – respectively – soy marinated beef and sesame-crusted watermelon "tuna" are optional. This flexibility makes dining out easy. Whatever one's dietary preference is, rest assured that it will be met.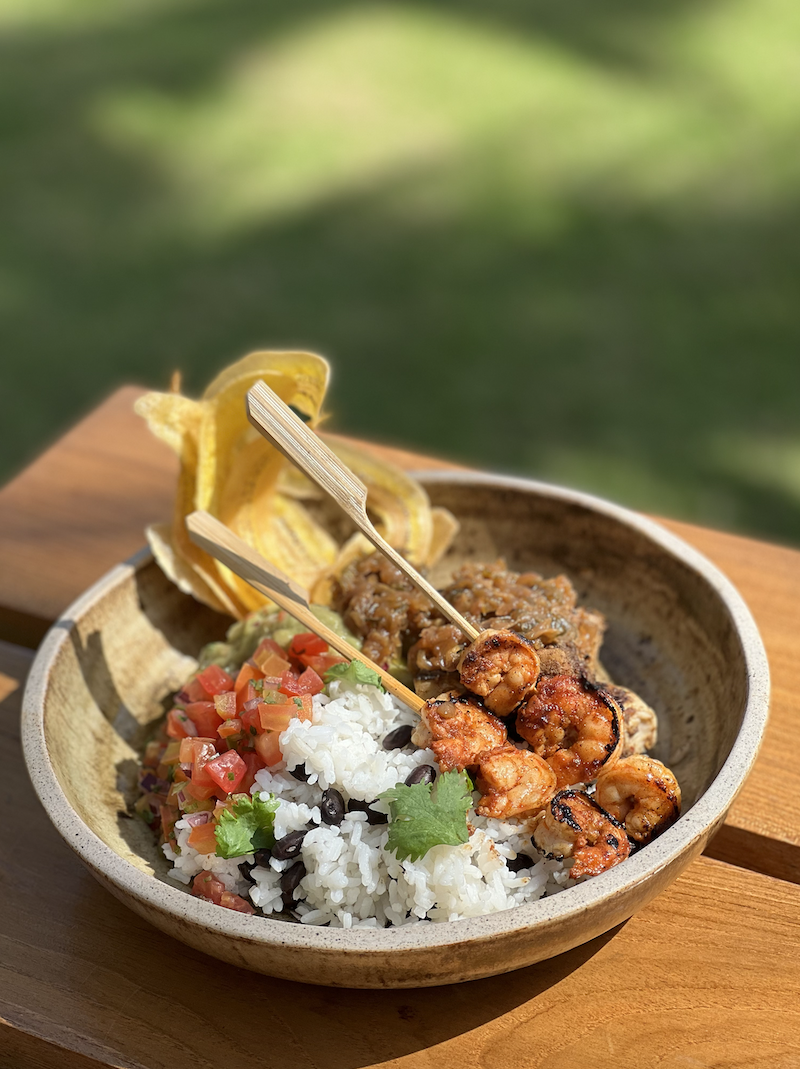 Wonorahardjo was an inseparable part of Ijen's opening in 2018. Indonesia's first zero-waste restaurant was the pilot project of Desa Potato Head's F&B operation. "Ijen is our ground zero. It took us more than six months of R&D until we can comfortably say that we are sustainable and zero waste-to-landfill. Now, in every venue, whenever we create a new menu, we will look at where the produce is sourced and how we can make sure to utilise every part instead of just throwing it out to the compost heap," says the Jakarta-born chef.
That's where Dom Hammond's strong background in plant-based food and R&D comes in handy. "I am supporting Darryl to implement more plant-based dishes throughout the different venues within the Desa while running the chef's table at Tanaman and building our Flavour Library to make sure we amass the knowledge to fully utilise an ingredient and leave no waste behind," adds Hammond.
Check out her plant-based exploration at Tanaman, a progressive plant-based dining experience currently open from Thursday to Saturday.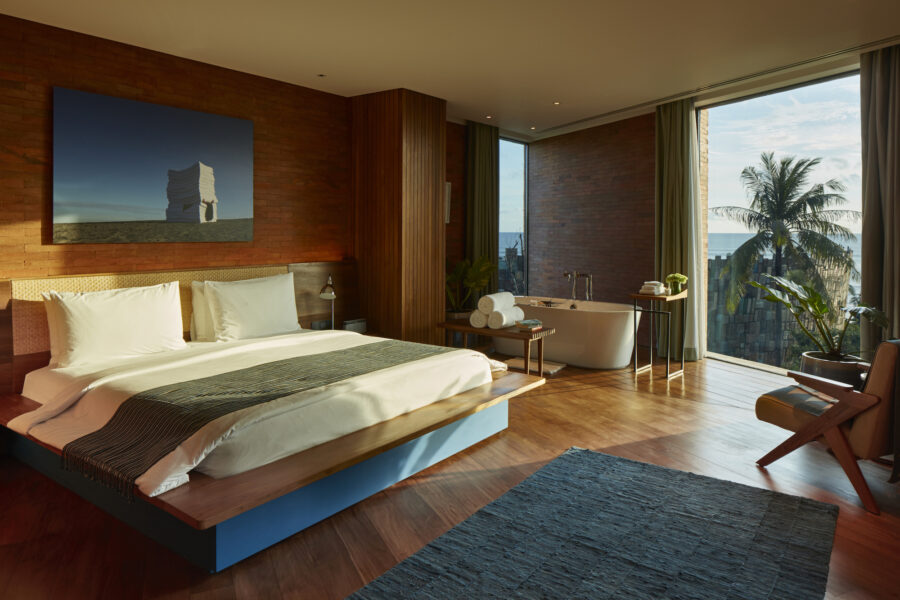 POTATO HEAD SUITES
Fifty-eight suites formerly known as Katamama just reopened as Potato Head Suites. Andra Matin-designed boutique hotel is truly a cocoon of calm. There are four types of suites to suit your needs: Katamama, Rooftop, Family, Pool, and Island.
Each comes with bespoke furnishings, hand-woven and naturally-dyed textiles from local artisans as well as unique artworks and handicrafts. With wondrous attention to details (zero-waste kit, in-room bar, natural soaps, and aromatherapy – to mention just a few) guests of Potato Head Suites are also given exclusive access to the guests-only pool as well as the Beach Club and its highly-sought after daybeds.
Learn how to craft a cocktail at Akademi and join the Desa's daily activities – from meditation under the rising sun to a jamu-making workshop. Price starts at Rp4,300,000 per night and bookings can be made here.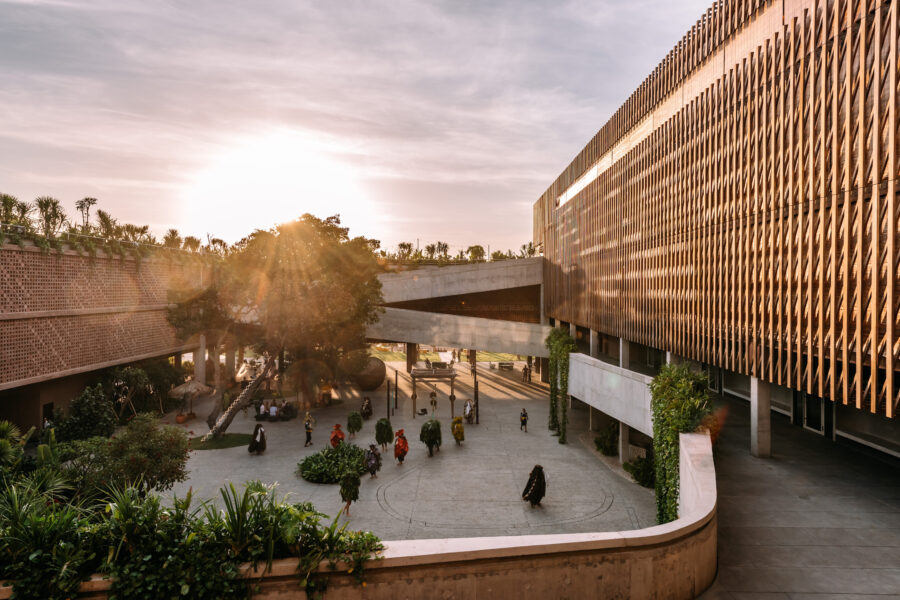 BOILER ROOM TAKEOVERS (AND MORE GOOD FOOD)
Make your way to Desa Potato Head for the first Boiler Room weekend takeover in Bali on 22 and 23 July. Dance to the beats of local and international headliners from over 10 countries, performing different musical genres across four stages. Headliners include Dreamcastmoe, Floating Points, Matias Aguayo, Antal, DJ N Fox, Lil Mofo, Salamanda, and many more. Don't miss performances by Indonesia's very own Leaving Records affiliated Asa Tone trio, BAP, Bagvs, Dekadenz, Diskoria, and a showcase from the country's music archive initiative, Irama Nusantara.
Power the weekend with bites from Baked x Room4Dessert®, Braud, Baro Bakery, Kaum, Mevui Vietnamese Kitchen, Nasgero, Pande Egi, Pels Supershop, and Warung Maaaaak.
Ticket options include a daily or weekend pass. Book a room and receive two complimentary passes which includes access to the ZODIAC nightclub pop-up. Reservations can be made here.
For more information, go to https://seminyak.potatohead.co/
SHARE