Here's Why You Have to Taste the Ocean Initiative Dessert at Karma Kandara
· 4 July 2023
·
Bali
The Ocean Initiative Dessert at Karma Kandara offers a chance to support marine biodiversity conservation. Here's how you can contribute to the cause.
Karma Kandara launched Ocean Initiative Dessert by Executive Chef Joseph Antonishek on World Ocean Day, 8 June 2023. The dessert, which utilises local ingredients, is designed to support the local Coral Triangle Centre (CTC), an NGO that promotes the conservation of marine biodiversity.
In this exclusive interview, Chef Antonishek unveils the idea behind the Ocean Initiative Dessert, a treat that captures the essence of vibrant coral reef while serving as a catalyst for supporting the conservation efforts of the home to 76 percent of the world's coral species.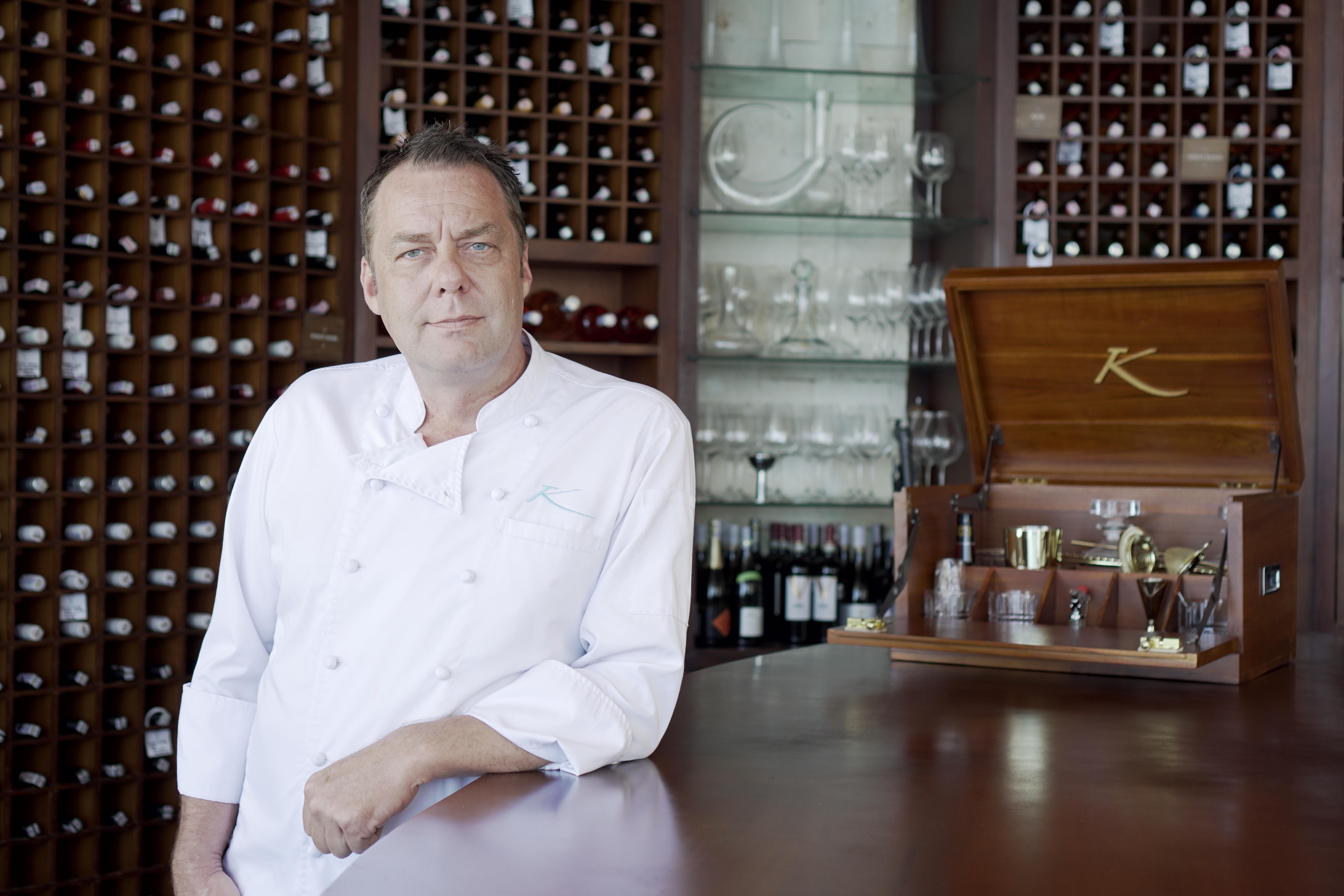 How do you come up with the initiative for a new dessert launch?
I spend most of my culinary time in di Mare, the award-winning fine dining restaurant at Karma Kandara. It's perched on top of an 85-metre cliff overlooking a panoramic view of the Indian Ocean with an unmatched above-water beauty. I was inspired to create a dessert that would resemble a coral reef from which proceeds would go to support the Coral Triangle Centre, a non-profit organisation that focuses on marine conservation.
What is the Coral Triangle? Which regions are considered to be in this Coral Triangle?
The Coral Triangle is an area encompassing ocean and coastal waters in Southeast Asia and the Pacific surrounding Indonesia, Malaysia, the Philippines, Papua New Guinea, Solomon Islands, and Timor-Leste. It is considered the epicentre of marine biodiversity in the world as it is where the highest number of coral and fish species can be found on the planet. The Coral Triangle is home to 76 percent of the world's coral species and 37 percent of coral reef fishes in the world. It is also a spawning area for commercially important fish species such as tuna, therefore protecting and conserving the Coral Triangle's marine resources is considered a high priority globally.
What are the current threats faced by the Coral Triangle?
The Coral Triangle is under threat from both global factors such as climate change and localised factors such as overfishing, destructive fishing, pollution, and unsustainable coastal development.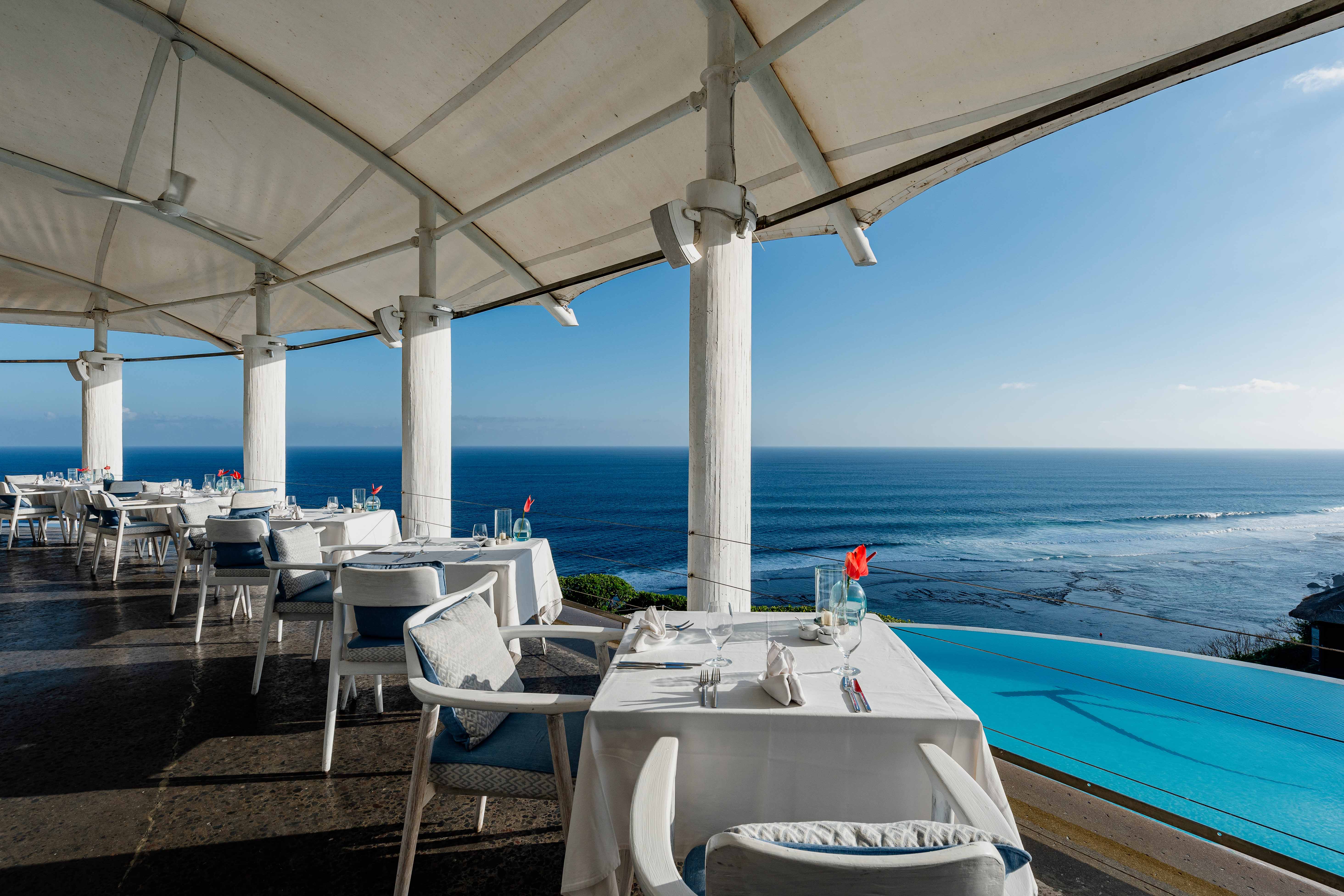 If left unchecked, what is the worst consequence if we fail to protect the Coral Triangle?
The marine resources of the Coral Triangle directly sustain the lives of more than 120 million people living within this area and benefit millions more worldwide. If we fail to protect the Coral Triangle, the food security and livelihoods of these people will be greatly affected. We will also lose an important repository of our planet's biodiversity.
Please tell us some interesting stories behind the Ocean Initiative Dessert by Karma Kandara.
Because the Ocean Initiative Dessert by Karma Kandara is a sustainability-driven inspiration, I wanted to use all local ingredients in its creation, not only to revitalise coral reefs and raise awareness but also to support the local farmer economy by sourcing local ingredients.
Why dessert? I mean, there are amuse bouche, main courses, drinks, etc.
Dessert is a guilty pleasure! There's no better way to complete a di Mare dining experience while giving back to a great cause.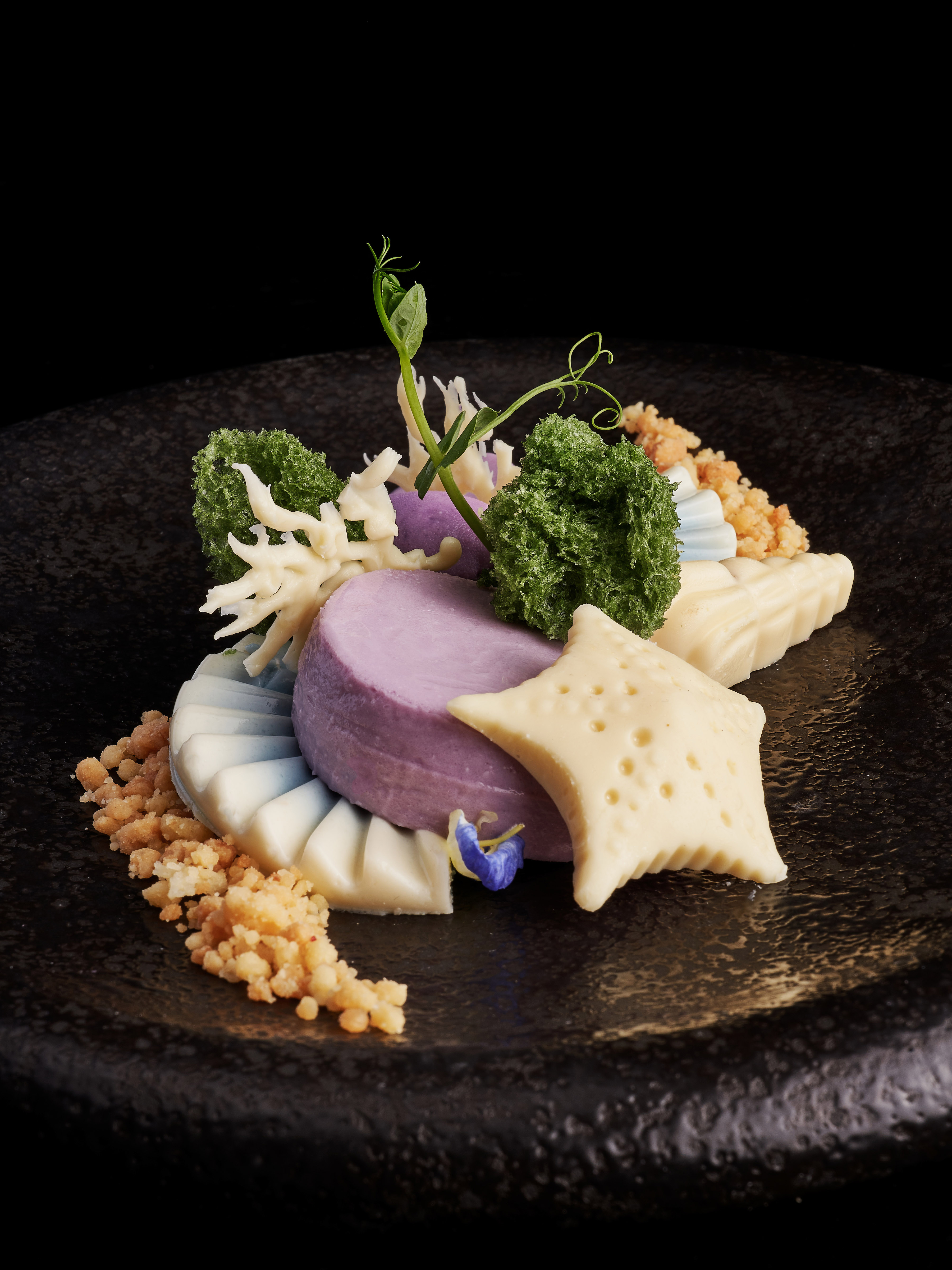 Now, tell us about the dessert please!
Local Purple Ubi (sweet potato), slow-cooked with fresh coconut milk and thickened with gelatin to form the panna cotta. The ocean wave component is a coconut-based panna cotta with butterfly pea powder made from local butterfly pea flowers, which we dehydrate and grind up to create the wave effect. It's then topped with a Purple Ubi Coconut Gelato and handmade seashell white chocolate confections, which we fill with a passion fruit puree for a blast of tart surprise.
Although we use many of the same flavours in different components of the dish, the end result is a complex layering of textures, temperatures, and sensations. People have said the dessert has captured the feeling of freedom in the ocean at Karma Beach Bali.
What is the duration of the program?
We launched this dessert program appropriately on World Ocean Day: June 8, 2023. The guest feedback has been amazing, and it has become our highest-selling and most talked-about dessert on the menu. I see a signature dessert in the works with no end date in mind. Karma Group does a lot of CSR initiatives (Karma Cares) with helping underprivileged children, and we are happy to extend that support through conservation awareness with great organisations such as CTC.
Who's your main target audience for this initiative? Are you working with certain communities?
Anybody who loves fine dining and indulges in great food, service, and atmosphere. Karma Cares outreach is of genuine support for communities and good causes. There are no targets attached, just hopes of success for the beneficiaries. Who knows, maybe the Ocean Initiative Dessert will inspire others to create and donate to causes that need support.
To learn more about Karma Kandara, please visit here.
SHARE