Best pork ribs in Singapore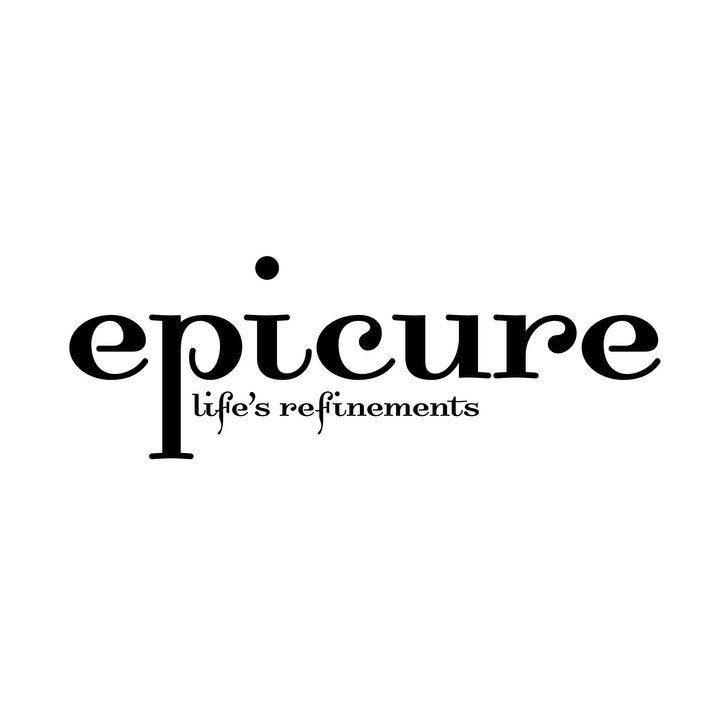 · 31 May 2022
·
Food
Pork ribs is a dish you just can't miss out on when dining at a barbecue restaurant. Baked long and slow in the oven, the piping hot racks are tender but not falling apart. American-style ribs are usually seasoned with a dry rub before they're glazed in a thick and sticky marinade typically comprising ingredients like tomato, honey butter, soy sauce, vinegar, brown sugar, paprika and garlic. The sauce then sinks into the pores of the meat, filling it with a multitude of irresistible flavours. Upon serving, the ribs are crisp on the outside and their juicy flesh should easily strip off the bones when bitten into. If you can't wait to savour some barbequed pork ribs after reading this, take a visit to these restaurants serving this tender mouth watering perfection.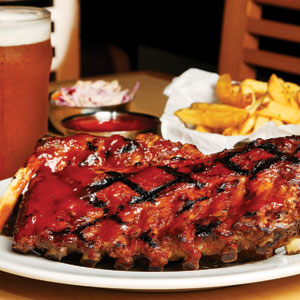 BREWERKZ
Not just known for its microbrewed craft beers, Brewerkz serves up American classics with aplomb. Case in point is the baby back pork ribs, imported from Germany and oven slowcooked for three hours for a luscious texture. On order, the generously meaty ribs are lightly glazed with a tangy, homemade BBQ sauce then chargrilled to smoking hot, ensuring that it arrives to the table with a lovely crackle and aroma. #01-05/06 Riverside Point, 30 Merchant Road. Tel: 6438 7438
THE CHOP HOUSE
From the group that brought Wooloomooloo Steakhouse to Singapore is this casual outpost that also specialises in meat. Not surprisingly, they use only Berkshire pork ribs from the U.S. for its full-bodied flavour. The full slab of Smoked BBQ U.S. Baby Back Ribs (serves two) receives a four-hour braise in herbs and spices before being glazed in BBQ sauce and roasted to the right doneness — almost fall-off-the-bone but still with great texture and bite. #01-161/162 VivoCity, 1 HarbourFront Walk. Tel: 6376 9262. Book a table at The Chop House with Chope.
MORGANFIELD'S
The 'sticky bones' at this American-style joint is a prime example of fork-tender spare ribs, each bone cleanly separating from the meat with minimal effort. Every bite of the tender and fatty flesh was made even more mouthwateringly succulent with the woody aromas of hickory wood and a light coating of sweet and subtly tangy barbecue sauce. #01-645 Suntec City, 3 Temasek Boulevard (outside Tower 4, next to Promenade MRT). Tel: 6736 1136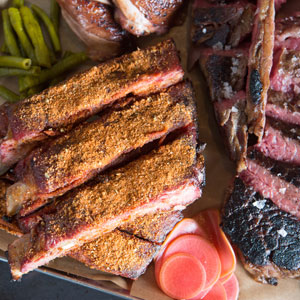 MEAT SMITH
While both versions of pork spare ribs – with house barbecue sauce or Memphis rub – at modern smokehouse Meat Smith are fingerlicking good, we're partial to the latter as it's a departure from the standard sauce-based ribs you find locally. Chewy and unctuously juicy, the flavourful meat was chock-full of earthy and piquant notes, courtesy of the spice-laden seasoning favoured in southwest Tennessee. 167/169 Telok Ayer Street. Tel: 6221 2262. Book a table at Meat Smith with Chope.
DECKER BARBECUE
This Texas-style barbecue joint is named after Elliott Decker, co-owner of Bali's Smokehouse BBQ. He is the pitmaster here, loving tending to the hefty slabs of U.S.-imported St. Louis cut spare ribs as they're left in a custom built smoker from Dallas to slowly take in the aromatic wafts of lychee wood for two and a half hours. The meat is rubbed with a secret spice blend, spritzed down with apple cider vinegar if they start getting dry, then painted with sauce and glazed in the smoker for another 30 minutes before they're cooked in foil for a final two to three hours. Get there early – they're almost always sold out fast. #01-17 The Quayside, 1 Nanson Road. Tel: 6635 8565
RED EYE SMOKEHOUSE
There are no barbecue sauce-type marinades to be found here. Like Decker and Meat Smith, Red Eye adheres to the Southern American-style of dry rubs with salt, black pepper, sweet paprika, garlic and onion powder on its chilled St. Louis ribs. (This particular cut is essentially a spare rib made smaller with its rib tips trimmed.) They're cooked low and slow for three to four hours in a smoker specially shipped in from Oklahoma, which is fuelled by a special mix of hickory and mesquite wood pellets. The result: a mellow kick from the spices that doesn't overwhelm, and tender meat that still retains sufficient bite. 1 Cavan Road. Tel: 6291 0218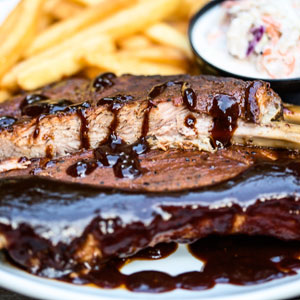 SMOKEY'S BBQ
Smoked and slow roasted the traditional American way using mesquite and hickory wood chips, their forktender Baby Back Pork Ribs is dry rubbed with a special seasoning and has a pleasant woody smoked flavour that perfectly complements the sweet and spicy homemade barbecue sauce. 73 Joo Chiat Place. Tel: 6345 6914. Book a table at Smokey's BBQ with Chope.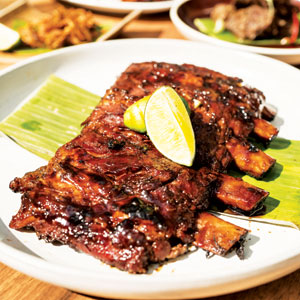 NAUGHTY NURI'S SINGAPORE
With the closure of Naughty Pigs, Naughty Nuri's is possibly the next best place to hit for Asian-style ribs. The local offshoot of the famous Balinese joint stays true to its original recipe, where the ribs are slathered in a sweet, sticky marinade redolent of Indonesian spices and charred over a charcoal-fired grill. Little jaw work is required as the meat slides off the bone to leave a heaping pile of perfectly pink shreds on your plate. #01-84 Capitol Piazza, 15 Stamford Road. Tel: 6384 7966. Book a table at Naughty Nuri's Singapore with Chope.
DALLAS RESTAURANT & BAR
Marinated in a sweet berry glaze and slowcooked for two hours, the herb-rubbed tender Baby Back Berry Ribs is served with a side of coleslaw and potato wedges. The tangy berry dressing is made up of sauces such as chilli, tomato and barbecue along with ingredients like crushed black pepper, pineapple rings, cranberries, white onions and honey. The sauce is blended until the paste runs smooth to guarantee the best flavour. #03-302/303 Suntec City Sky Garden, 3 Temasek Boulevard. Tel: 6333 4068
SHARE