Best paella in Singapore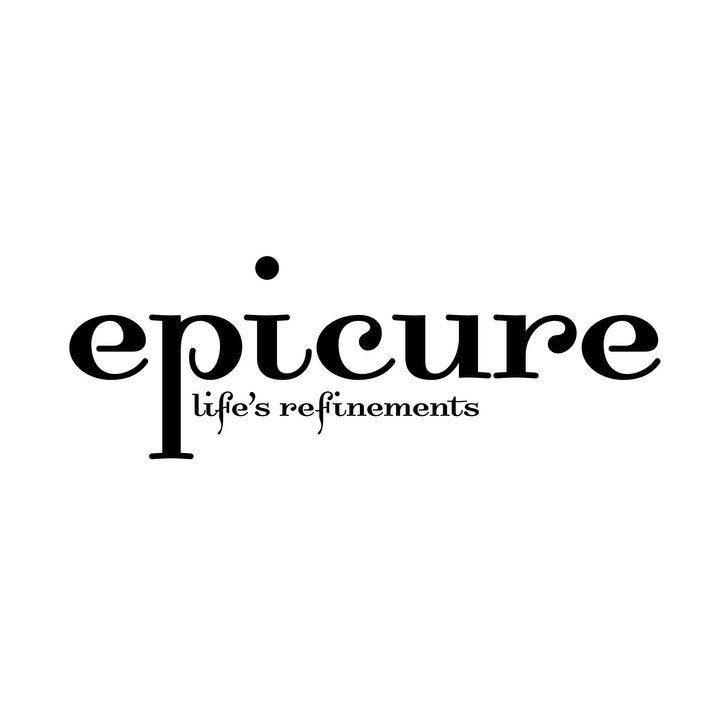 · 23 July 2022
·
Food
Our pick of the best restaurants for this crowd-pleasing Spanish staple.
SERENITY SPANISH BAR & RESTAURANT
We had to put up with some mosquitoes as we sat in the al fresco area of this restaurant on a balmy evening (no thanks to us visiting Serenity without a reservation and facing a packed venue on a weekday night). But those little bites we got were soon forgotten as we tucked into the Paella Valenciana, a sizzling pan of saffron chicken, Spanish chorizo, tiger prawns, squids, mussels and Bomba rice. The seafood were fresh and succulent, and the light layer of burnt grains, or socarrat, lent a crispy touch to the fork-tender, potpourri of ingredients. #01-98/99 VivoCity. Tel: 6376 8185
LA VIVA SPANISH BAR AND TAPAS
Yes, this Spanish joint in CHIJMES is a touristy hangout so we had some doubts if the kitchen could pull off a decent paella. But we pleasantly surprised as our Paella Valenciana came with a smattering of plump prawns, juicy mussels and scrumptious chorizo bits nestling amid the moist and slightly chewy rice grains. The restaurant grills their paellas in a pan, and then bakes them in an oven to ensure they are more evenly cooked. #01-12/13/14 CHIJMES, 30 Victoria Street. Tel: 6339 4290
LA CICALA
The Paella Mixta is made with Bomba rice, a quality certificate rice from Valencia which absorbs 30 percent more broth than regular rice—all the better for soaking up the aromatic seafood stock. Two types of saffron are added (Iranian for flavour, and Spanish for colour) before the medley of seafood and chicken comes together in a stainless inox steel pan. You can request for tapas-size portions or a crust at the bottom of the dish for extra bite. 49 Club Street. Tel: 6534 8812
ESMIRADA @ ORCHARD
[CLOSED]
There is only one offering of the Spanish rice here, but what Esmirada lacks in variety is made up for in bounty. The Paella Valenciana is a generous mix of prawns, mussels, scallops, flaky fish, squid rings, chicken and chorizo—all stained with the bright yellow hues of Iranian saffron. It is served in an aged iron pan, with a crusty bottomed layer of rice or broken pasta if you prefer fideua. #01-29 Orchard Hotel, 442 Orchard Road. Tel: 6735 3476
DON QUIJOTE
There are many ways to enjoy an authentic paella here, with your rice cooked al dente or slightly softer, with five various toppings in a saffron or squid ink stock, and sizes that run from a personal pan to generous communal portions. We enjoyed our all-meat offering of beef, chicken and chorizo the traditional way, with our paella still slightly firm and 'to the bite'. #01-02, 7 Dempsey Road. Tel: 6476 2811. Book a table at Don Quijote with Chope.
OCTAPAS
The 30-minute stall for Octapas' Paella Valenciana was worthwhile when we received the piping hot rice dish served with generous proportions of fresh mussels, squid, shrimp, fish, pork, chicken, chorizo and boiled eggs. The flavourful stock added richness to the rice, while bits of ground black pepper gave it an extra punch. Blk D, #01-08 Clarke Quay, River Valley Road. Tel: 6837 2938. Book a table at Octapas with Chope.
LOCO SPANISH TAPAS BAR
What we like about the Paella Valenciana is the spice as well as the fresh and succulent mussels, prawns, squid, fish, chicken, pork and chorizo. The homemade broth is made out of prawns, mirepoix and spices—how the flavour is enhanced is a secret that that the riverfront bar's chef will never reveal. 48 Boat Quay Tel: 6535 2841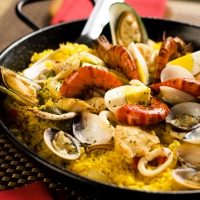 VIA MAR @ SAM
[CLOSED]
Loaded with chicken chunks, what really makes the Paella de Pollo stand out is the hearty chicken broth and the strips of red and green pepper, which also added a delectable aroma to the dish. 71 Bras Basah Road, #01-03 Singapore Art Museum. Tel: 6423 0900
MY LITTLE SPANISH PLACE
The Paella de Marisco from this home-style restaurant is based on a native Spanish family's traditional recipe. It's cooked on a shallow pan with prawns, mussels, squids, fish and bell peppers. The saffron rice grains were slightly dry and well-separated. Scrape the bottom and sides of the pan to get the crisp and aromatic socarrat. 619 Bukit Timah Road Tel: 6463 2810. Book a table at My Little Spanish Place with Chope.
DOMANI
This Spanish Italian café-restaurant may not have the most authentic paella, but served in a mini skillet, with peas, raisins, caramelised onions, cherry tomatoes, mussels, chewy squids and clams, the dish is no less delectable. A balanced use of saffron, generously sized prawns chargrilled to perfection, and the addition of pine nuts to add flavour and texture to the plump grains of rice, make this a winner. 391 Orchard Road, #B2-37 Ngee Ann City. Tel: 6734 1638
SHARE