Best Kueh Salat in Singapore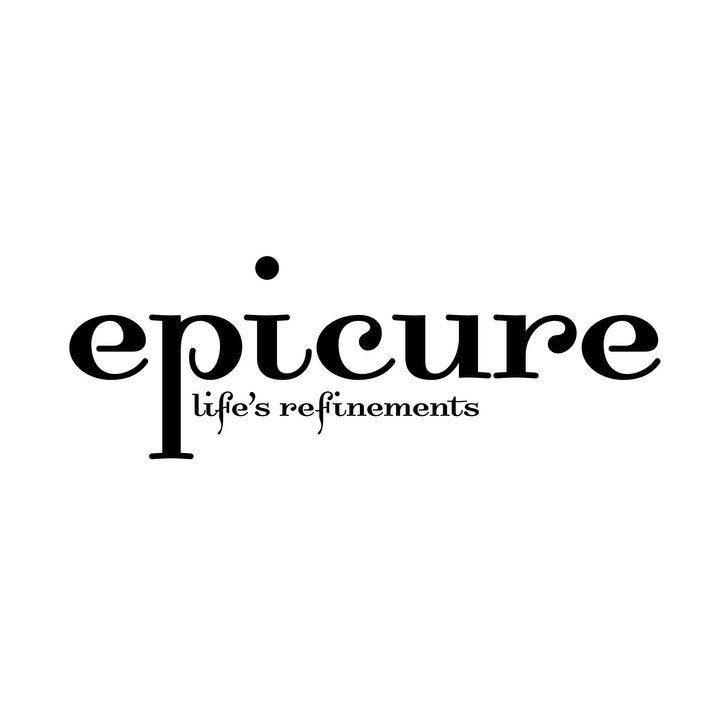 · 25 February 2022
·
Food
Here are some of the best places in Singapore to delight in kueh salat, a traditional two-layer nyonya snack with glutinous rice and a creamy custard layer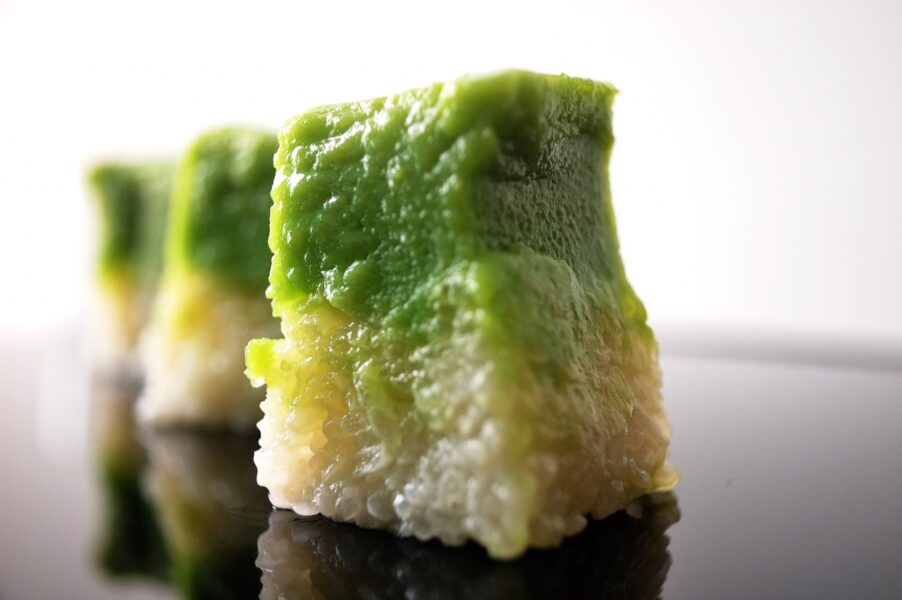 Out of dozens of traditional kueh, one in particular has gained a modern appreciation, with a few establishments turning the three-bite snack into round cakes fit for birthday celebrations.
For the uninitiated, kueh salat has a simple two-layer composition: a bed of chewy glutinous rice topped with a sweet, coconutty custard layer. Its colouring should be all-natural, provided by pandan leaves (or the rarer suji for a more vivid green) and blue pea flowers (for optional streaks in the rice).
This stalwart of local snacks never lets us down. Their kueh salat has a decidedly more homemade appeal than most with its bumpy, undulating surface. Although the custard is a little softer, the fragrance of pandan leaves is unmistakable, and the kueh is altogether still a delectable treat of textures and taste.
Multiple outlets. bengawansolo.com.sg

One bite and we knew we found a winner. Chalk Farm's kueh salat is fragrant, luscious and highly addictive – a wonderful surprise for a cake company whose typical offerings are chocolate Guinness cake and 24 karat brownie. The kaya custard on the top layer is soft, smooth and silky with subtle hints of coconut and pandan, which goes well with the gorgeous blue pea flower-infused glutinous rice on the bottom layer.
#B1-K24, Paragon, 290 Orchard Road. Tel: 6235 2872

A leading champion of Nyonya kueh, heritage brand HarriAnns is a stickler for tradition and produces nearly everything by hand, including the extraction of coconut milk. Available in morsels and regular slices, their kueh salat boasts a smooth pastel-green kaya layer with a buttery egg tang and delicate coconut aroma. To counterbalance the rich custard is a savoury, chewy glutinous rice layer that's naturally coloured with blue pea flower.
#01-01A Bugis Junction Towers, 230 Victoria Street. Tel: 6238 1200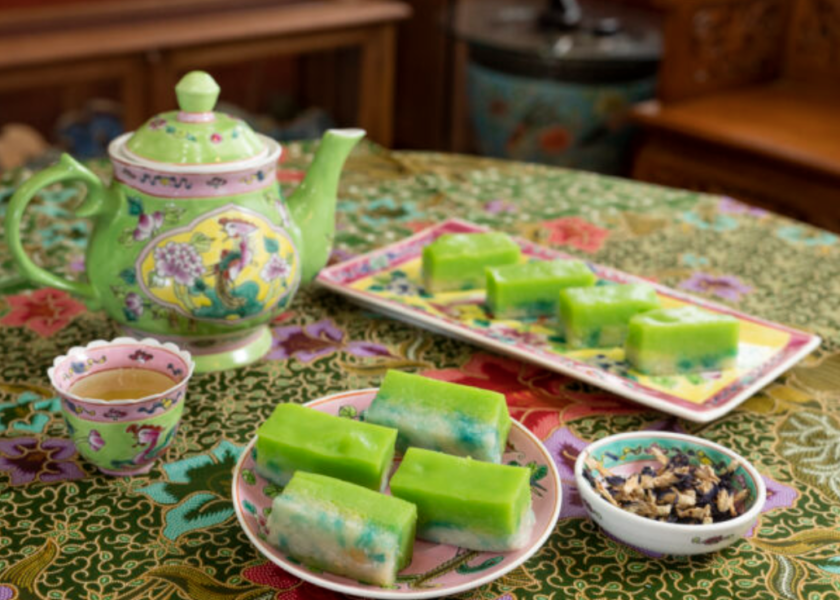 Nestled in a quaint, heritage-rich shophouse unit in Joo Chiat area, Kim Choo Kueh Chang has delighted throngs of fervent regulars with their range of handmade delicacies since 1945. Its long years of history are renowned to many, and a whiff and a bite of their famed kueh salat tells you exactly why. The creamy kaya custard, richly perfumed with coconut and pandan, is set above a bed of savoury, lightly salted glutinous rice infused with blue pea flowers that makes for a perfect offset balance – unyielding to the hands of time and untainted by the modern.
60 Joo Chiat Place. Tel: 6741 2125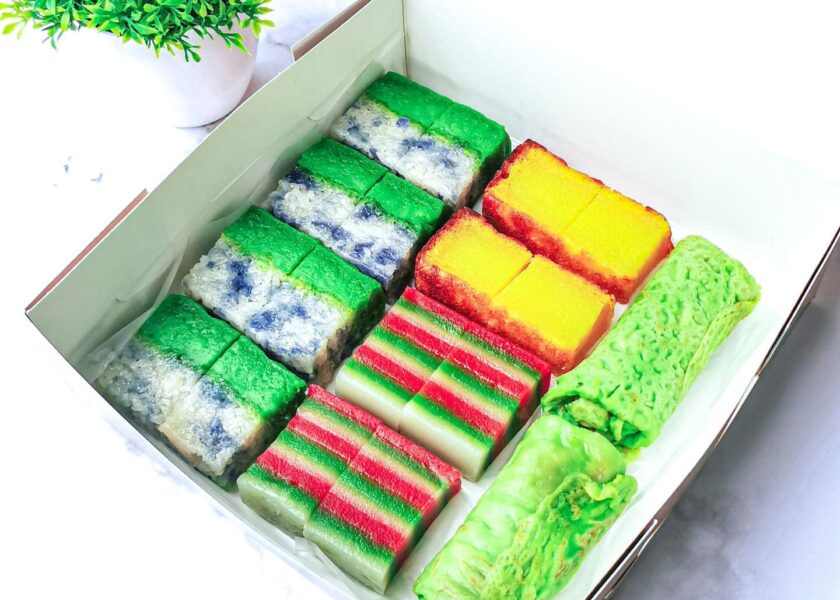 This neighbourhood joint was bustling with diners when we visited during a weekday lunch, an optimistic indicator of their food standards. And indeed, we weren't disappointed as we sampled their kueh salat. The thick, velvety custard has a subtle egg nuance and sweetness, and was redolent of pandan leaf aromas. The glutinous rice was also firm enough to contribute a chewy texture to the Peranakan confection.
#01-303, 35 Telok Blangah Rise. Tel: 6275 1330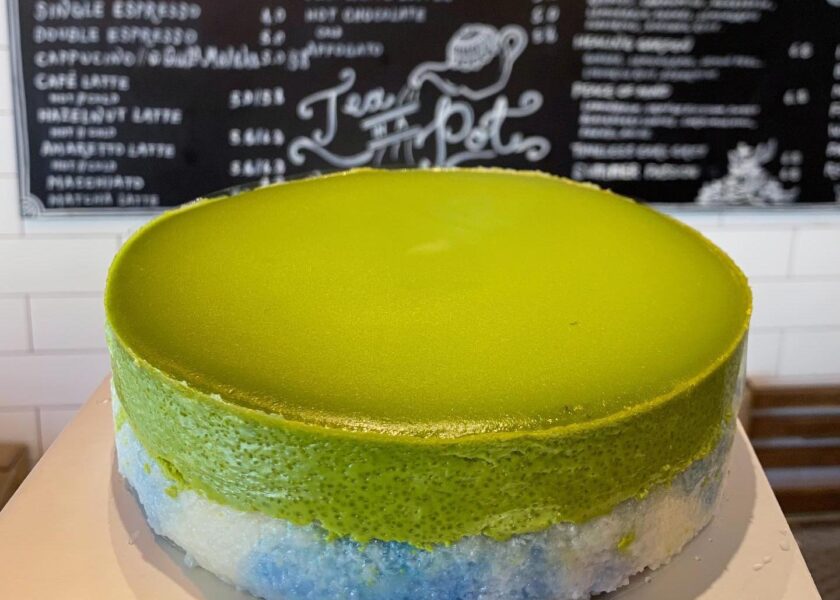 This quaint heartland café and bakery does more than just quiche and petit fours; one of its bestsellers is its exceptional kueh salat. Made with a recipe from owner Melvin Tang's mother, the 14-inch cake employs the freshest ingredients (no artificial additives). You get a fragrant pandan custard with a delightfully mellow sweetness and an even consistency, layered over sticky rice that's enriched with coconut cream.
#01-833, 128 Lorong 1 Toa Payoh. Tel: 9633 5108
PeraMakan produces what might be considered the Goldilocks of kueh salat – every aspect of it is just right. The custard is fragrant and smooth; the rice is soft and not too sticky; the hues of green and blue are lucid and natural. Chef Kathryn Ho's three-generation recipe also ensures that the sweetness of the kaya is offset perfectly by the salt in the rice.
119 Owen Road. Tel: 6291 3474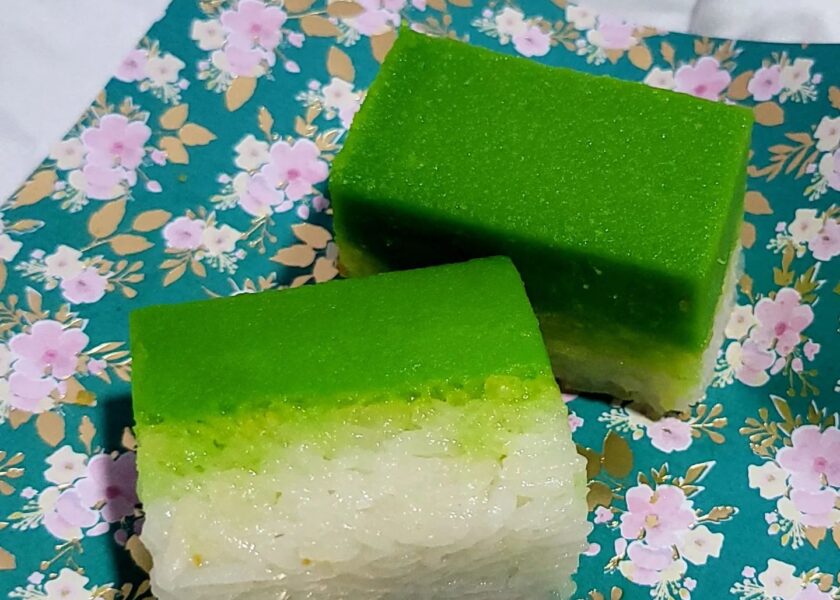 Ratu Lemper is a Kampong Glam bakery that churns out traditional kueh and other treats. Though their signature offering is lemper ayam, they also produce a quality kueh salat. We especially love the smooth custard layer, which is not only dense and fragrant but has a vibrant shade of green. Its richness is a perfect complement to the tender glutinous rice.
16 Baghdad Street. Tel: 6493 2549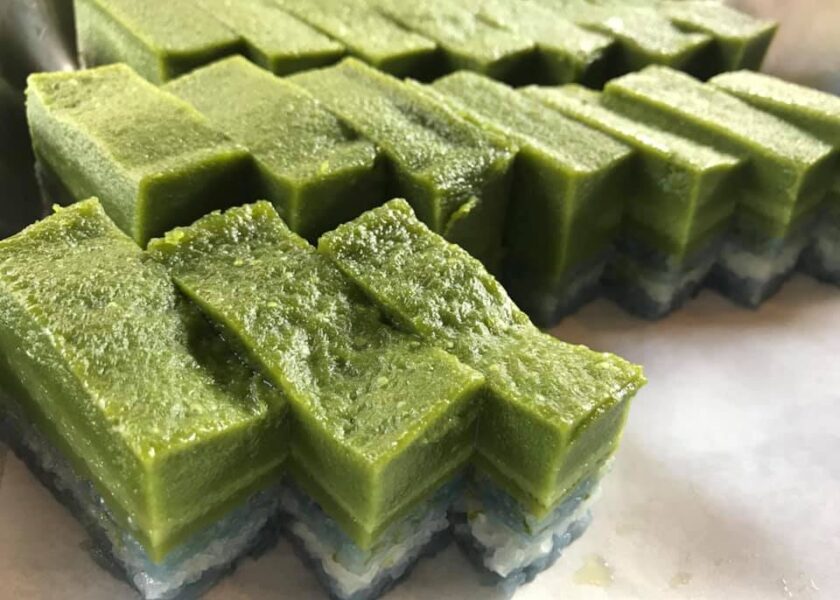 For a restaurant that prides itself on sourcing the very best coconuts, making Nyonya kueh is probably a no-brainer. The Coconut Club's kueh salat is a delight for the taste buds. With a higher ratio of custard layer to glutinous rice, each bite is sumptuous and full of flavour. Both the custard and rice layers are soft and moist, and the overall flavour is balanced and not too sweet. Get it to go if you want to skip the long queue for its crowd-pleasing nasi lemak.
6 Ann Siang Hill. Tel: 6635 2999
An oldie but goodie, Tiong Bahru Galicier Pastry has been around since the 1970s and is now helmed by third-generation owner Jenny Soh. Their kueh salat hits all the right notes with their smooth pandan custard and savoury glutinous rice. Tip: pop down at 10am or risk leaving empty handed.
#01-39, 55 Tiong Bahru Road. Tel: 6324 1686
SHARE