Best Bangers and Mash in Singapore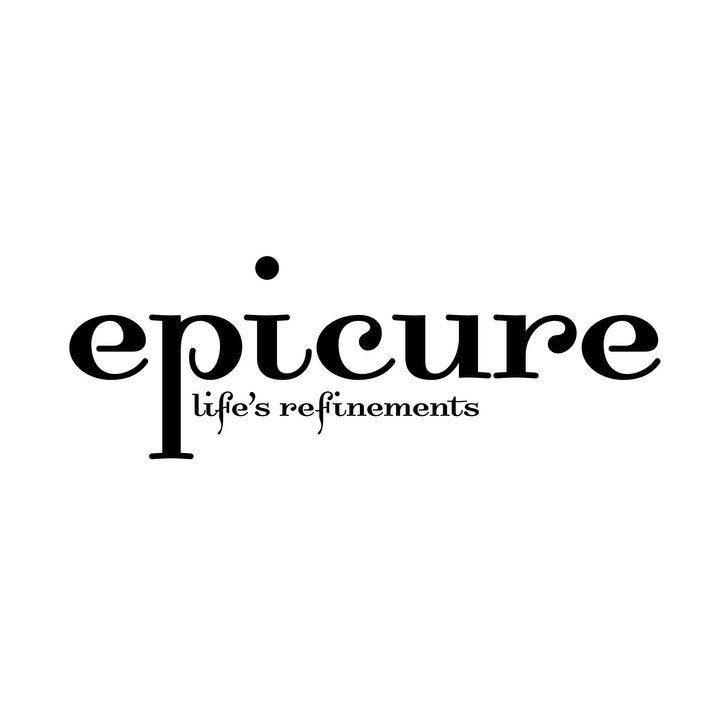 · 30 August 2022
·
Food
The epicure team unearths the best places to enjoy this ultimate classic meat and mash comfort meal next to having it under the blanket.
FOSTERS
Fosters' English farmhouse fare of Pork Sausages ($18), pan-grilled with enough bite and served with baked beans, rashers of bacon, caramelised onions and buttery mashed potatoes doesn't disappoint. While a waiter informs us that the bangers are not made in-house, the rendition is spot-on and reminiscent of its traditional British isles roots. 277 Holland Ave. Tel: 6466 8939
HUBER'S BUTCHERY & BISTRO
Relish the variety and freshness of Huber's sausages which are made in-house at the adjoining butchery with no added MSG and fillers. The Farmer Grill Sausage ($9.80) is a combination of pork, wine, marjoram and a delicious mix of herbs, and is served with sauerkraut, while the Veal Sausage ($13.90) is made with veal, pork and lemon, and served with Spätzle and onion gravy. 22 Dempsey Road. Tel: 6737 1588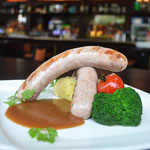 THE BANK BAR + BISTRO
The Bangers & Mash at this charming bar in the heart of the financial district is a deceptively good mains—it looks rather unassuming until you actually try it. The mash is smoked and comes with rich gravy made of caramelised onion jus and beef stock reduction. The pair of pork sausages is stuffed with a satisfying ratio of mince and fat, with their juices yielding to the knife's cut. An interesting ensemble of alfalfa sprouts, roasted cherry tomato and broccoli cleanses your palate and balances the meal. Pair it with their house-style mustard sauce for a spicy kick. 1 Shenton Way. Tel: 6636 2188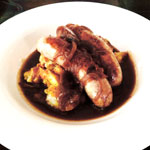 RABBIT CARROT GUN
If pork and apples are a match made in heaven, then Rabbit Carrot Gun certainly has its flavor pairings down pat. Notes of apple are pervasive throughout the dish, from apple and sage pork sausages to the decadent onion gravy with brown sauce and apple cider. The bed of mash is also silky smooth with several chunks of potatoes, giving it a textured mouthfeel. 49 East Coast Road. Tel: 6348 8568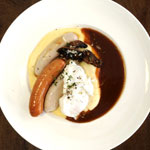 NINETHIRTY BY AWFULLY CHOCOLATE
If you like your bangers and mash a little more lavish, then ninethirty's offering is your plat du jour. The generous onion gravy is robust and forms a yin-yang of flavours with the creamy mash, which is puréed with sour cream instead of the standard milk and butter. The chipolatas are slightly under-seared but still pack a good punch. Little surprises of poached egg and Parmesan-sprinkled sautéed mushrooms serve a treat for the palate. 131 East Coast Road, Tel: 6345 2190. Book a table at Ninethirty by Awfully Chocolate with Chope.
BRITISH HAINAN
Quaint. Homely. Rustic. The three defining characteristics describe the food and the décor at this pub, which is ripped straight out of 1970s Britain. Their bangers and mash here is what one might expect from an old-timey English watering hole. Doing away with the smoother mash you find at fine dining restaurants, they have gone for chunky buttery mash to go with the well spiced sausages and doused with a flavourful onion gravy. 75 Carpmael Road. Tel: 6336 8122
LOLA'S CAFÉ
This little neighbourhood café had a continuous queue that lasted through lunchtime on the day of our visit. When the bangers and mash arrived, we were satiated. While the sweet onion gravy was a tad too thin, the buttery mash and juicy ground pork sausages made up for it. 5 Simon Rd. Tel: 6284 0349. Book a table at Lola's Cafe with Chope.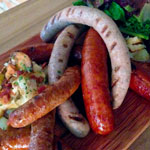 SQUE ROTISSERIE & ALEHOUSE
Juicy, tender and bursting with flavour, SQUE's sausage sampler is one of the better platters we've come across. It has three sausage varieties – fat chicken bangers flecked with spicy peppers; skinny neurnberger bratwursts of marjoram-seasoned pork; and mutton merguez of North Africa. The mash soaks up the sausages' juices and is much chunkier than most, with cauliflower florets and bacon bits. #01- 70 The Central, 6 Eu Tong Sen Street. Tel: 6222 1887
THE QUEEN AND MANGOSTEEN
Three all-pork bangers, check. Soft, silky mash, check. The Queen and Mangosteen hits the right notes for its dark caramelized onion gravy that soaks through each hearty morsel, and a crown of freshly fried onion rings. There is a crisp sweetness to every bite. #01-106/107 VivoCity, 1 Harbourfront Walk. Tel: 6376 9380. Book a table at The Queen and Mangosteen with Chope.
STUTTGART BLACKFOREST BOUTIQUE S-CAFÉ
They don't qualify strictly as 'bangers', but the speciality sausages at Stuttgart—custom-made in accordance to a strict recipe—still make the mark for stellar franks. Served as a pair with your choice of all-pork, beef or chicken sausages and neatly encased for a pronounced, juicy snap and with each bite, they have the perfect ratio of fatty and lean meat, and savoury-peppery notes. #01-01 Rendezvous Hotel Gallery, 9 Bras Basah Road. Tel: 6336 8675
SHARE