epicure's 12 Days Of Christmas Giveaway Day 9: PARKROYAL on Beach Road's Dinner Buffet for four at Ginger
On the ninth day of our Christmas giveaway, enter and win PARKROYAL on Beach Road's Dinner Buffet for four at Ginger worth $232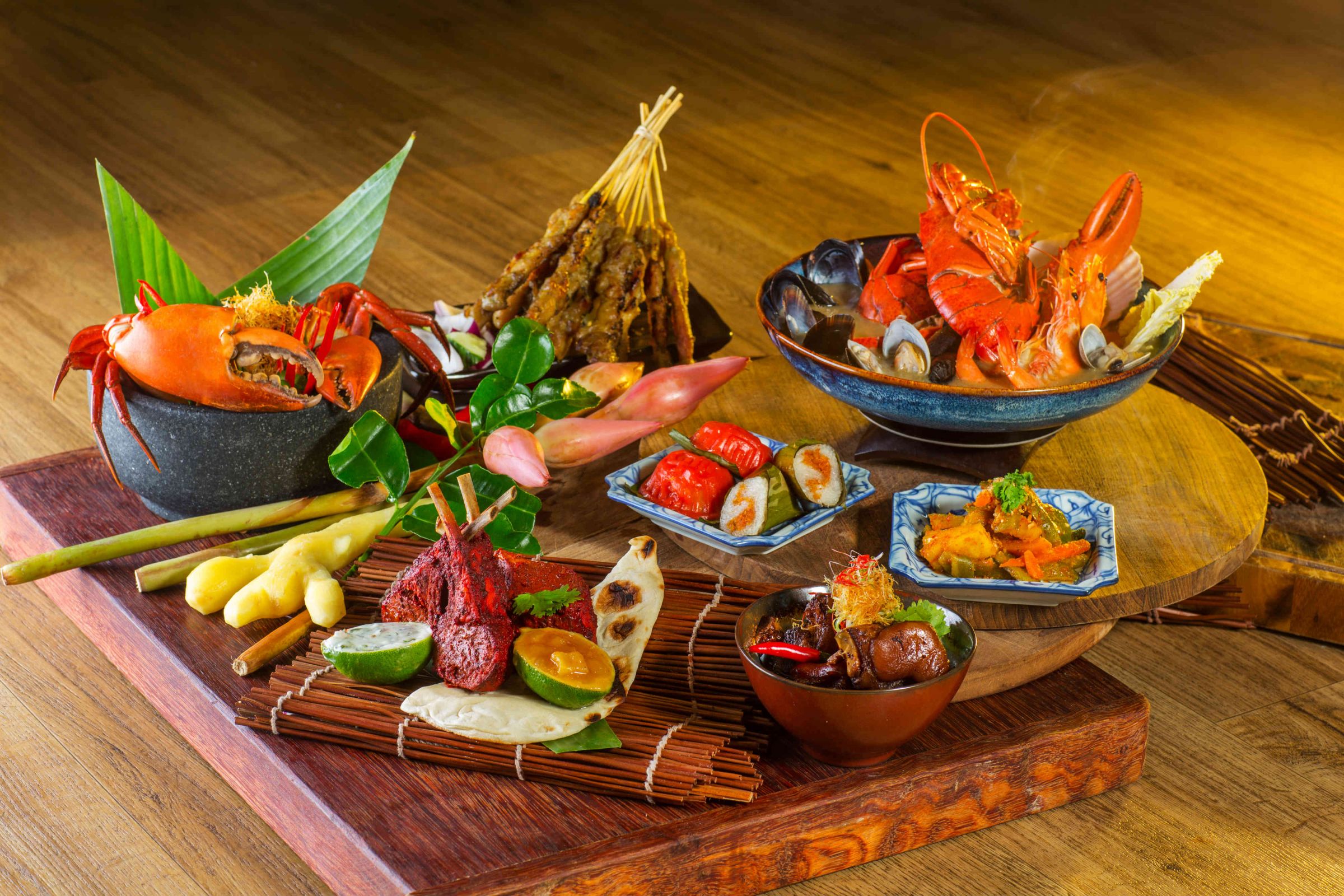 Have a merry Noel with Ginger's tantalising buffet spread.
Join executive chef Low Hoe Kiat and his team as they prepare an extravagant yuletide feast. Start your dinner with your choice of fresh seafood such as snow crab legs, oysters and mussels, before heading off to the live cooking station where you will spot cooks dishing up Pan Seared Hokkaido Scallop, Green Pea Mousse and Lobster Nage.
What's a Christmas dinner without the festive delights? Dishes not to be missed include the Roast Aromatic Spices Tom Turkey stuffed with chestnuts and served with Asian-inspired sauces like the aromatic lemongrass chilli sauce and alluring coconut sauce; Baked Gammon Ham with Sarawak Pineapple Glaze; Oven-baked Australian Ribeye with Nutty Crust paired with Yorkshire Pudding; and the luxurious William Pear Log Cakes. Then wash it all down with endless amount of wine, beer or chilled juices. Level 1, PARKROYAL on Beach Road, 7500 Beach Road. Tel: 6505 5710
Want to win? Simply enter your particulars in this form and follow us on both Facebook and Instagram.
Entries for each day's prize will close at 11.59pm and we will announce the winner of each prize on the following day.
Terms and Conditions
THE PRIZE FOR DAY 9 GIVEAWAY IS ONLY VALID TILL 13 MAY 2018. PRIOR RESERVATION IS REQUIRED.
OVERSEAS PARTICIPANTS ARE ELIGIBLE TO PARTICIPATE BUT THEY WILL NEED TO APPOINT A REPRESENTATIVE IN SINGAPORE FOR PRIZE COLLECTION ON THEIR BEHALF IF THEY ARE UNABLE TO DO SO THEMSELVES.
THE MANAGEMENT RESERVES THE RIGHT TO WITHDRAW OR REPLACE PRIZE OFFERS AT ANY TIME.
THIS CONTEST IS INITIATED FULLY BY EPICURE AND PAN PACIFIC HOTELS GROUP.
DO TAKE NOTE THAT BY ENTERING THE COMPETITION, YOU WILL BECOME AN EPICURE SUBSCRIBER AND YOUR DETAILS MAY BE SHARED WITH THE PRIZE HOST.
FACEBOOK AND INSTAGRAM PROFILES MUST BE MADE PUBLIC