Enjoy a bubbly with delish dim sum
Jumbo goes petite with an elegant dim sum afternoon tea menu paired with Moët & Chandon Imperial Brut NV.

It doesn't always have to be a sumptuous seafood feast when you are craving chilli crabs. You can now indulge in petite portions at Jumbo Seafood's ION Orchard outlet. The newly created Dim Sum Afternoon tea set offers an elegant way to satisfy your palate while catching up with friends after shopping, and with a glass of bubbly too if you so choose.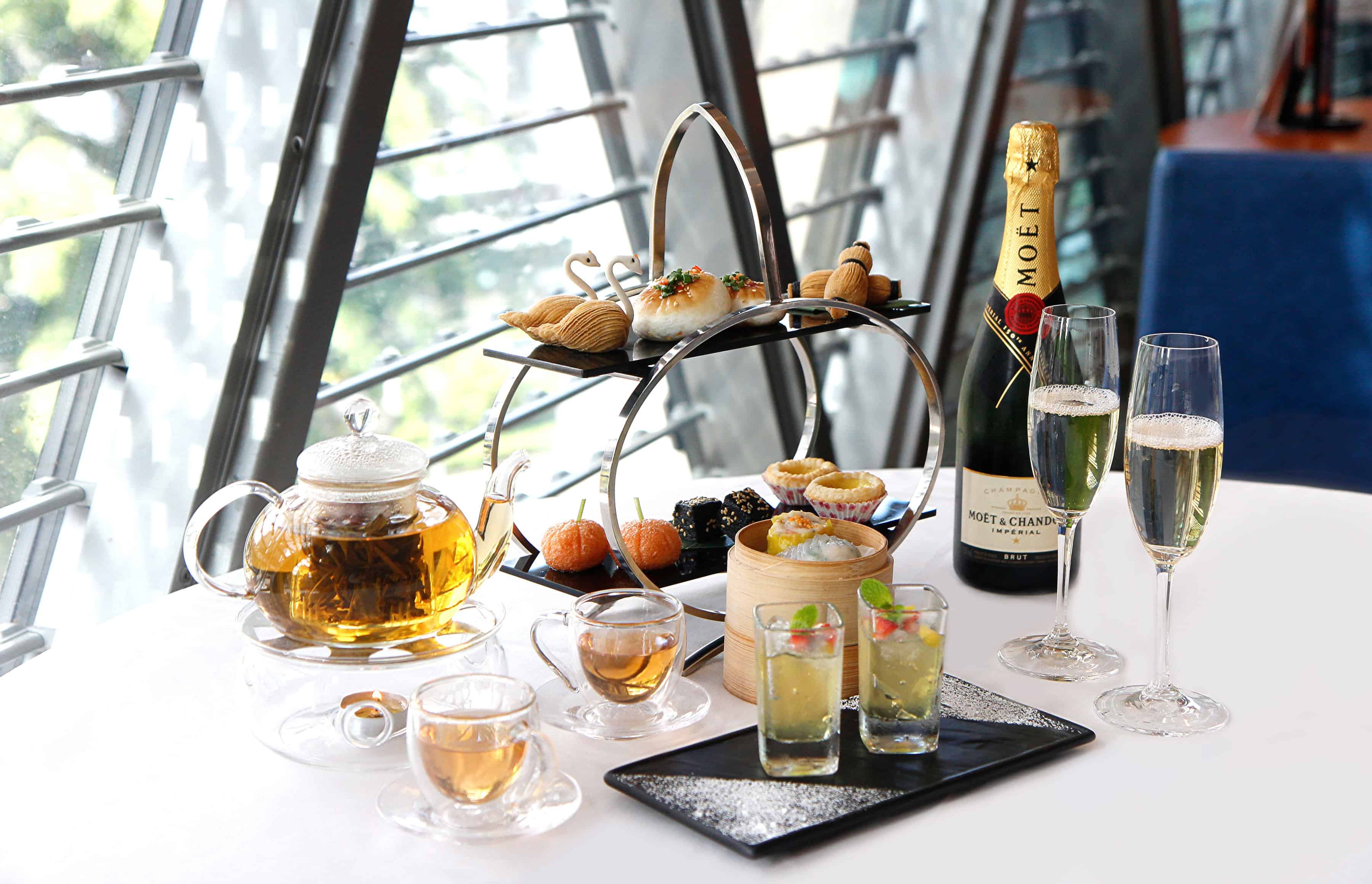 Presented on a double-tiered high-tea stand, it was clear that Jumbo has curated a menu to appeal to an international palate. There are reinventions of popular flavours as dim sum delicacies as well as new items with a modern interpretation. From the presentation to the flavour profiles, each dim sum was meant to be enjoyed  the traditional way with exquisite teas or with Champagne. It worked both ways; the bubbly was perfect with the more delicate seafood flavours and with the crisp deep-fried items.
I started with the Pan Fried Jumbo Chilli Crab Bun rendition; it yielded that familiar and satisfying flavour of chilli crab in toothsome bites of chunky crab meat. And if you are particularly craving for chilli crabs, you may also order the Chilli Crab Meat Sauce with sliced fried mantou and Baked Jumbo Chilli Crab Puff on the a la carte menu.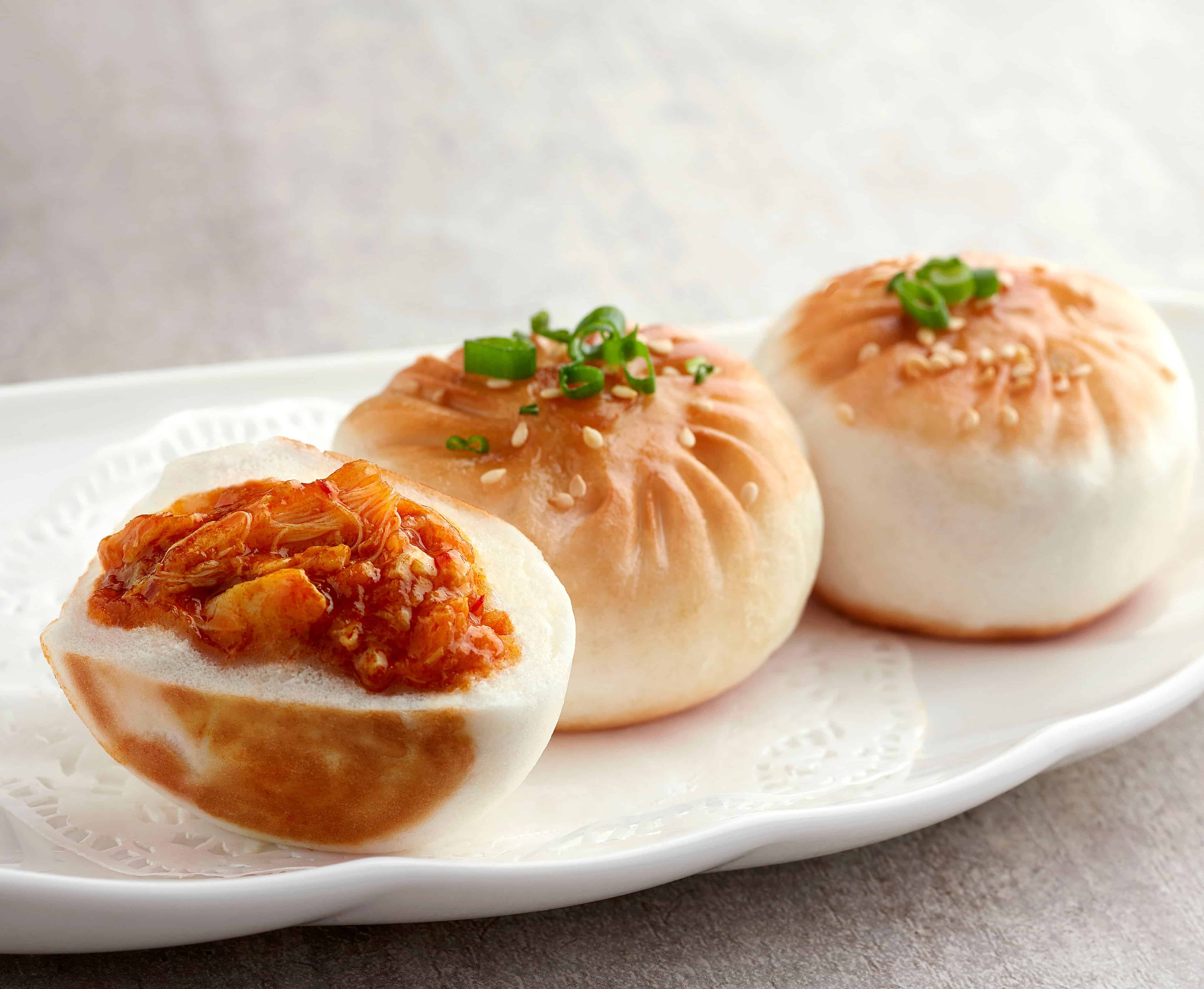 Moving on to other familiar flavours, I liked the sweet-salty contrast of the swan-shaped Sweet Yam Paste with Salted Egg Yolk Puff in balancing those extreme flavours, also the Baked Orange Egg Tarts, which lifted the flavours with the zesty note of orange marmalade, a lovely combination with the smooth silky egg custard and light texture of the buttery pastry crust. The Lotus Root Puffs with shredded lotus roots, cured ham and shrimp were also addictive bites that complemented the overall robust flavours.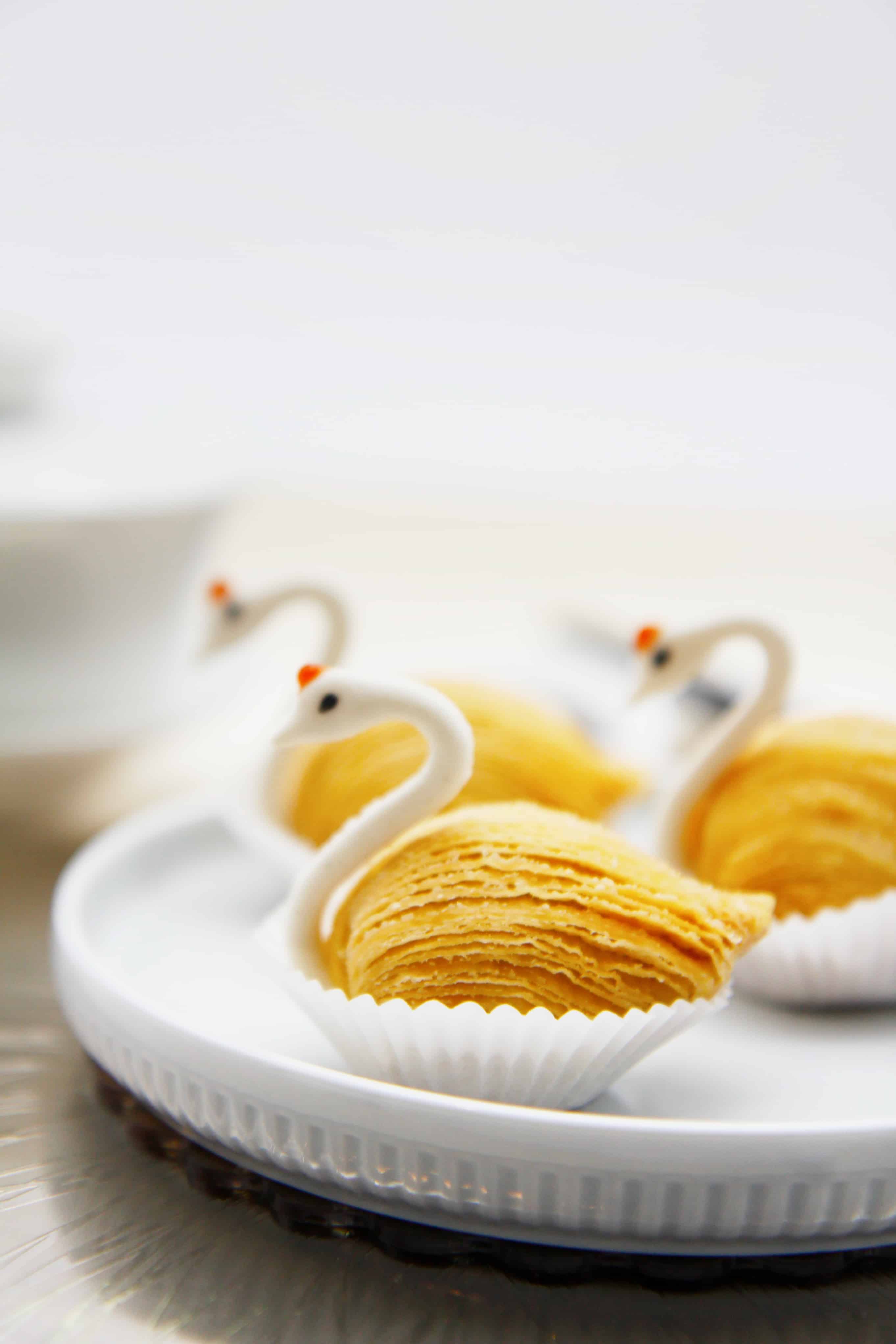 Served on the side are the Jumbo Siew Mai topped with Tobiko and the Steamed Prawns and Spinach Dumplings, while the Chilled Lime Jelly with Mixed Fruits provide a refreshing end to afternoon tea. Tea lovers have a choice of Oriental Beauty with Wolfberries, a blend of jasmine and chrysanthemum flowers with wolf berries; or Springtime Blossoms, green tea infused with chrysanthemum and peony.
The Dim Sum Afternoon Tea Set is available exclusively at ION Orchard from 2pm-5.30pm (last order at 4:45pm). Order Moët & Chandon Champagne at an additional $48++ for 375ml or $78++ for 750ml (Jumbo Rewards Members); or $88++ and $55++ respectively for non-members.
ION Orchard, 2 Orchard Turn, #04-09/10. Tel: 6737 3435