Become a Home Cook Hero with these 5 professional recipes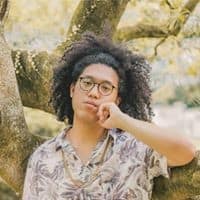 · 13 April 2020
·
Food
Eschew the takeout and exercise your culinary chops with Hilton's recipes.
There's no better time to work on your home kitchen skills than the current Circuit Breaker period, and by now, most regular home cooked food may be a little stale. Fortunately, with these recipes courtesy of Hilton Hotels around the region, you can make the best of your new routine and become a master home chef.
Power Salad
Packed full of vitamins and ingredients that are immunity boosting, this salad from Verde Kitchen at Hilton Singapore is simple to replicate but great for the body.
Makes 1
Prep time 10 minutes
Cook time 10 minutes
salad dressing
50ml orange juice
50ml olive oil
20ml honey
salt and pepper, to taste
Mix and combine ingredients in a small bowl. Set aside.
1½ cup mixed baby lettuce
¼ cup broccoli florets
¼ cup mushrooms, sliced
¼ cup avocado, sliced
¼ cup Mozzarella cheese
⅛ cup zucchini, shredded
⅛ cup yellow squash, diced
⅛ cup raisins
¼ apple, thinly sliced
2 tbsp sunflower seeds
Add the salad ingredients to a mixing bowl. Drizzle over the dressing, and toss to combine.
Spaghetti Carbonara
Executive chef Mandar Madav of Conrad Centennial Singapore shares his finely tuned version of the classic recipe, promising a comforting and familiar treat.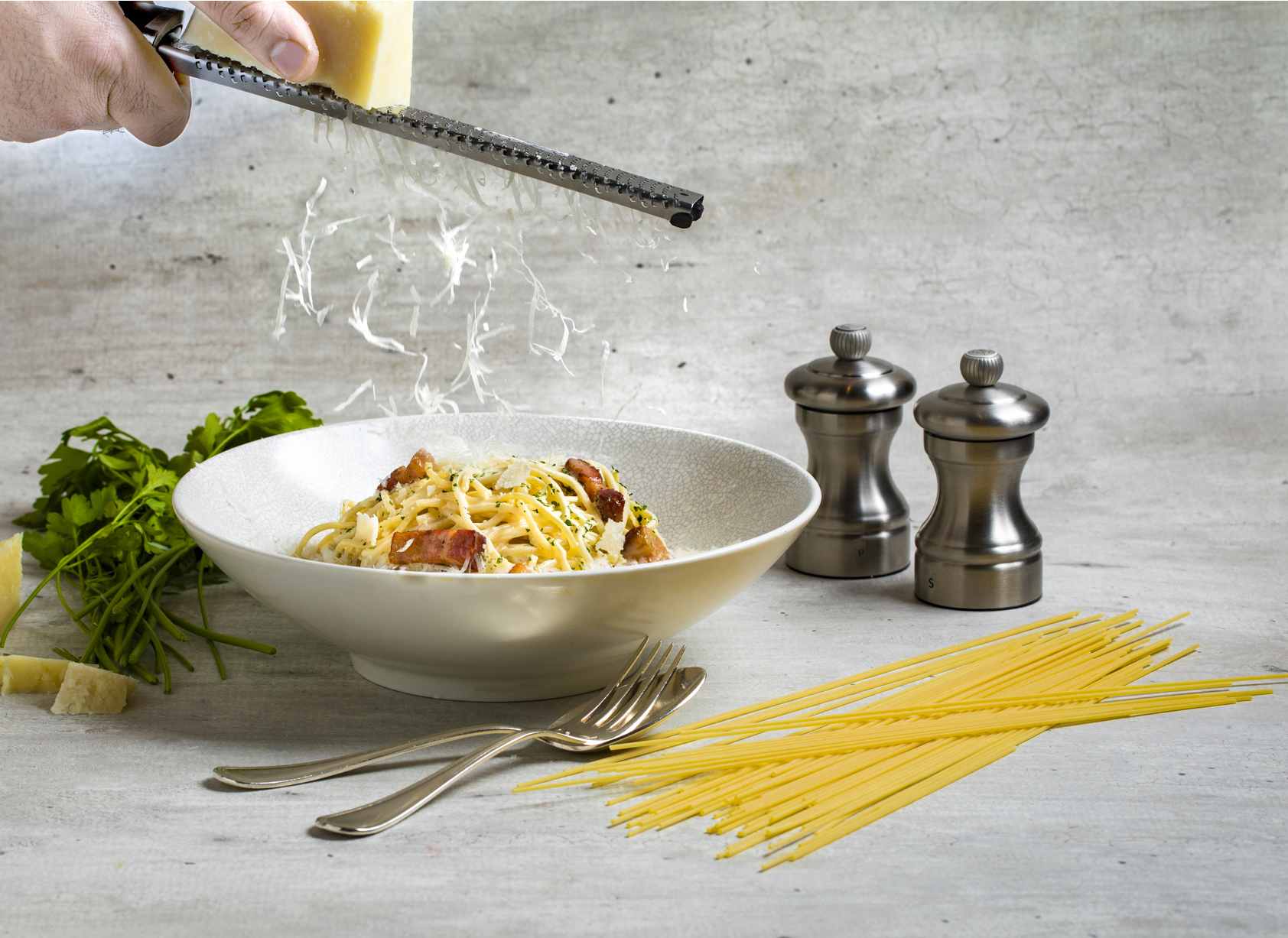 Makes 2-3
Prep time 10 minutes
Cook time 15 minutes
50g Pecorino cheese, grated
50g Parmesan cheese, grated
350g spaghetti
100g pancetta, chopped
2 garlic cloves, chopped
3 egg yolks
50g unsalted butter
100ml cooking cream
salt and freshly cracked pepper, to taste
Mix the two cheeses in a bowl and set aside
In a deep pan, bring water (five times the amount of pasta) to a rolling boil. Season with sea salt and add 1 tsp of olive oil. Cook pasta till al dente.
Add pancetta to a cold pan. Cook on medium flame till well rendered and golden brown, then add in the garlic.
Make a liason by mixing the cheese, egg yolks and cooking cream. Do it just before pasta is finished.
Turn heat down to low, and add pasta to pan.
Remove pan from heat, pour in the liason and mix well to combine. Adjust consistency to your liking by adding teaspoons of the pasta water.
Season with salt and fresh cracked pepper.
Hawaiian Poke Bowl
Grain and Poke Bowls may be CBD lunch staples, but working from home does not mean you've got to give them a miss. Executive chef Colin Chun of Hilton Sydney presents a version with a Korean twist.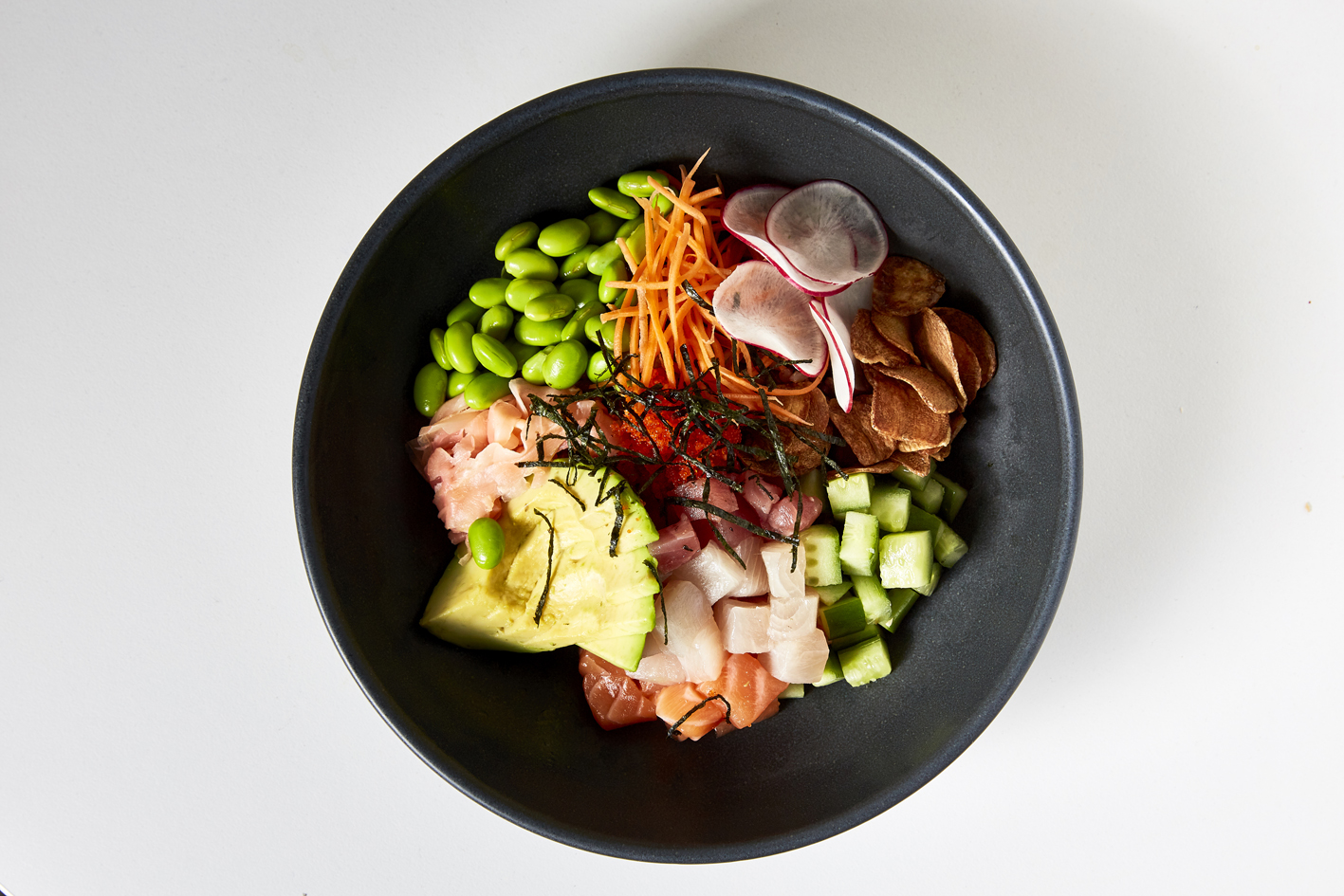 Makes 1
Prep time 10 minutes
Cook time 10 minutes
dressing
45g gochujang paste
15g sugar
30ml rice vinegar
15ml sesame oil
30g soy sauce
3g minced garlic
5ml lime juice
Prepare the dressing by whisking together in a bowl
120g sashimi-grade salmon or tuna (1cm diced)
150g cooked rice
garnish
30g avocado, diced
20g cucumber, diced
20g carrot, diced
5g radish, sliced
10g mixed green salad
Assemble by placing the sashimi on top of the cooked rice in a bowl. Arrange the garnishes to your liking.
Sweet & Sour Pork with Fruits
As the head chef of Hilton Tokyo's Dynasty Chinese Restaurant for over ten years, Masaki Yanagiya is certainly capable of producing stellar Chinese fare. While a slight challenge, the sweet and savoury treat will be well worth the effort.
Makes 2
Prep time 15 minutes
Cook time 10 minutes
6 thin slices of pork belly
6 green grapes
6 strawberries
6 cherry tomato
potato starch
Lay sliced pork flat and season with salt and pepper. Coat the pork, grapes, strawberries and tomato in potato starch.
Roll a piece of grape, strawberry and tomato within each slice of pork belly. Sprinkle more potato starch on each rolled up piece of pork.
Deep-fry till golden brown.
black vinegar sauce
5 tbsp water
5 tbsp sugar
4 tbsp crystal sugar
2 tbsp black vinegar
2 tbsp balsamic vinegar
2 tbsp rice vinegar
1 tsp soy sauce
Combine water and sugars in a pan and heat till boiling. Add in the vinegars and mix till well combined.
Stir in the fried pork and thicken with a mixture of potato starch and water.
Garnish with thinly sliced onions and leeks.
Sydney Cheesecake
Baked cheesecakes are hard to perfect, but executive pastry chef Miko Aspiras of Hilton Sydney makes a version that comes pretty close.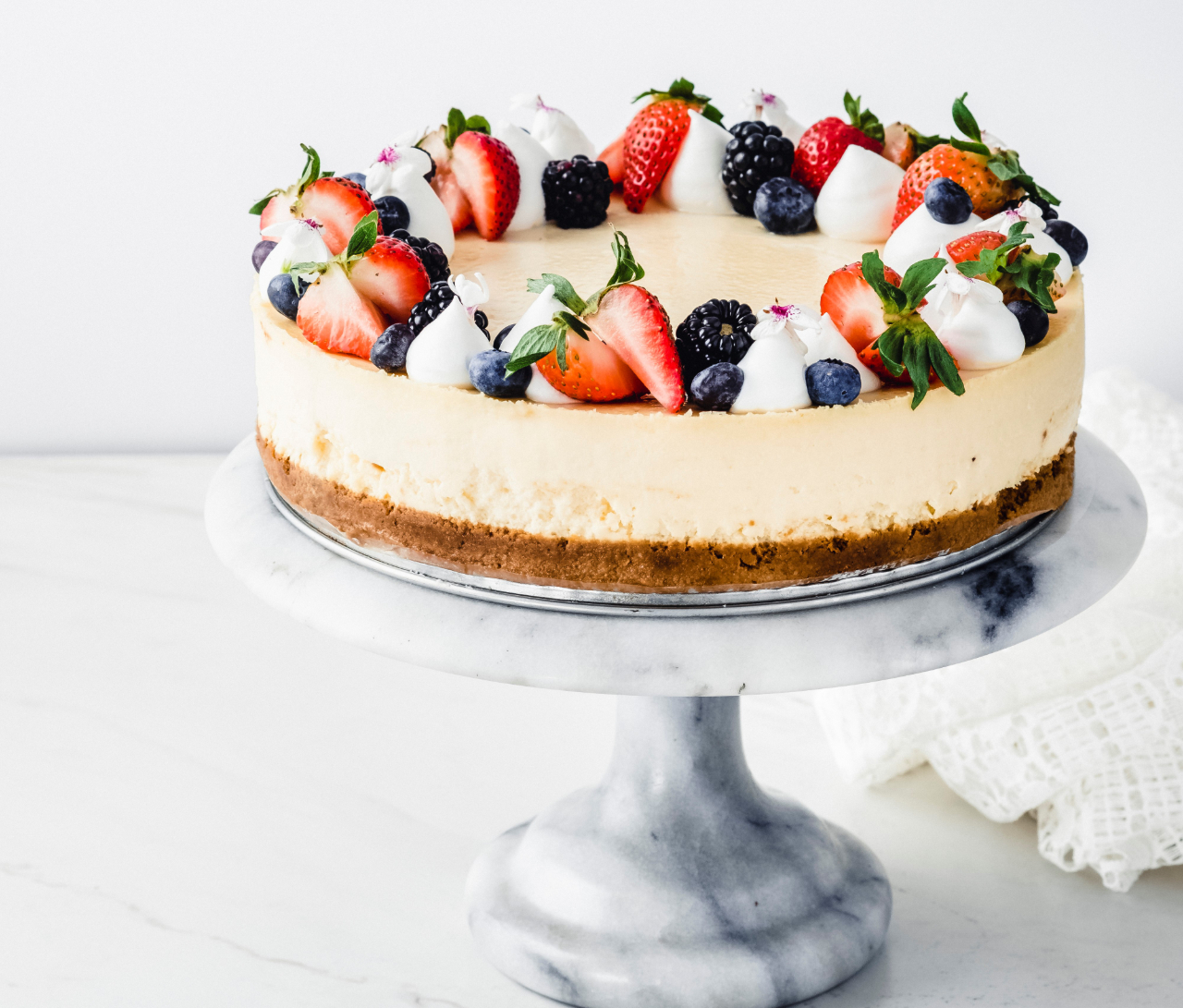 Makes 1 8-inch cake
Prep time 30 minutes
Bake time 2 hours 20 minutes
graham base
1¾ cups graham cracker crumbs
½ cup softened unsalted butter, plus extra for brushing
⅓ cup sugar
Preheat oven to 149°C. Line the bottom of an 8-inch springform pan with foil. Brush base with melted butter.
Mix the graham base ingredients with hands till well incorporated. Press the mixture firmly onto the bottom of the springform pan, and pat evenly to desired thickness.
Place on a shallow baking dish and bake in the preheated oven for 15 minutes. Remove baking dish and let cool to room temperature.
Decrease the oven temperature to 129°C.
2 cups heavy cream
½ cup cornstarch
⅓ cup water
3⅓ cups cream cheese
½ cup sugar
2 vanilla beans, seeds scraped
1 tsp vanilla extract
3 medium eggs
¼ cup sour cream/yogurt
Simmer heavy cream in a saucepan over medium heat. Whisk together cornstarch and water until dissolved. Add the slurry to the cream, incorporating slowly. Once mixture begins to thicken, remove from heat and strain. Set aside.
With an electric mixer, mix together cheese, sugar, vanilla beans and extract until smooth, light and fluffy. Scrape the sides and bottom of the mixing bowl.
Mix in the eggs one at a time, scraping the mixture after every egg. Pour in the thickened cream mixture, and mix till combined.
Pour batter over the prepared graham base. Tap the pan to release air bubbles, and top the batter with more crumbs.
Fill the shallow baking dish (that contains the springform pan) halfway with hot water.
Bake for 2 hours or until cheesecake is firm but jiggly at the centre. Let cool to room temperature before chilling in the fridge overnight.
SHARE