White asparagus wrapped in jamón ham
Wrap thin slices of dark red, marbled meat around spears of asparagus for a simple, mouthwatering appetizer.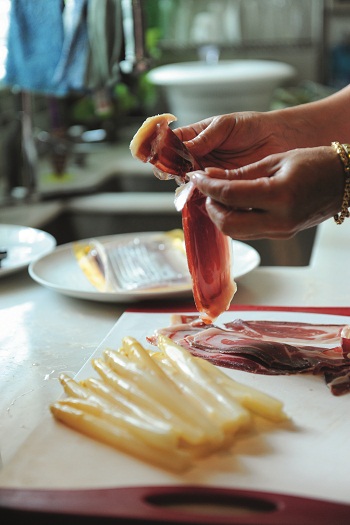 Serves 6 Prep time 5 minutes
12 to 17 stalks white asparagus (canned)
100g jamón ibérico
Cut each asparagus stalk into half.
Cut each slice of ham into 3 parts.
Wrap ham around asparagus. Serve.