Tender bouncy meatballs with tomato dip
Cloudy with a chance of meatballs? We sure hope so! Make yours extra scrumptious by adding fresh breadcrumb.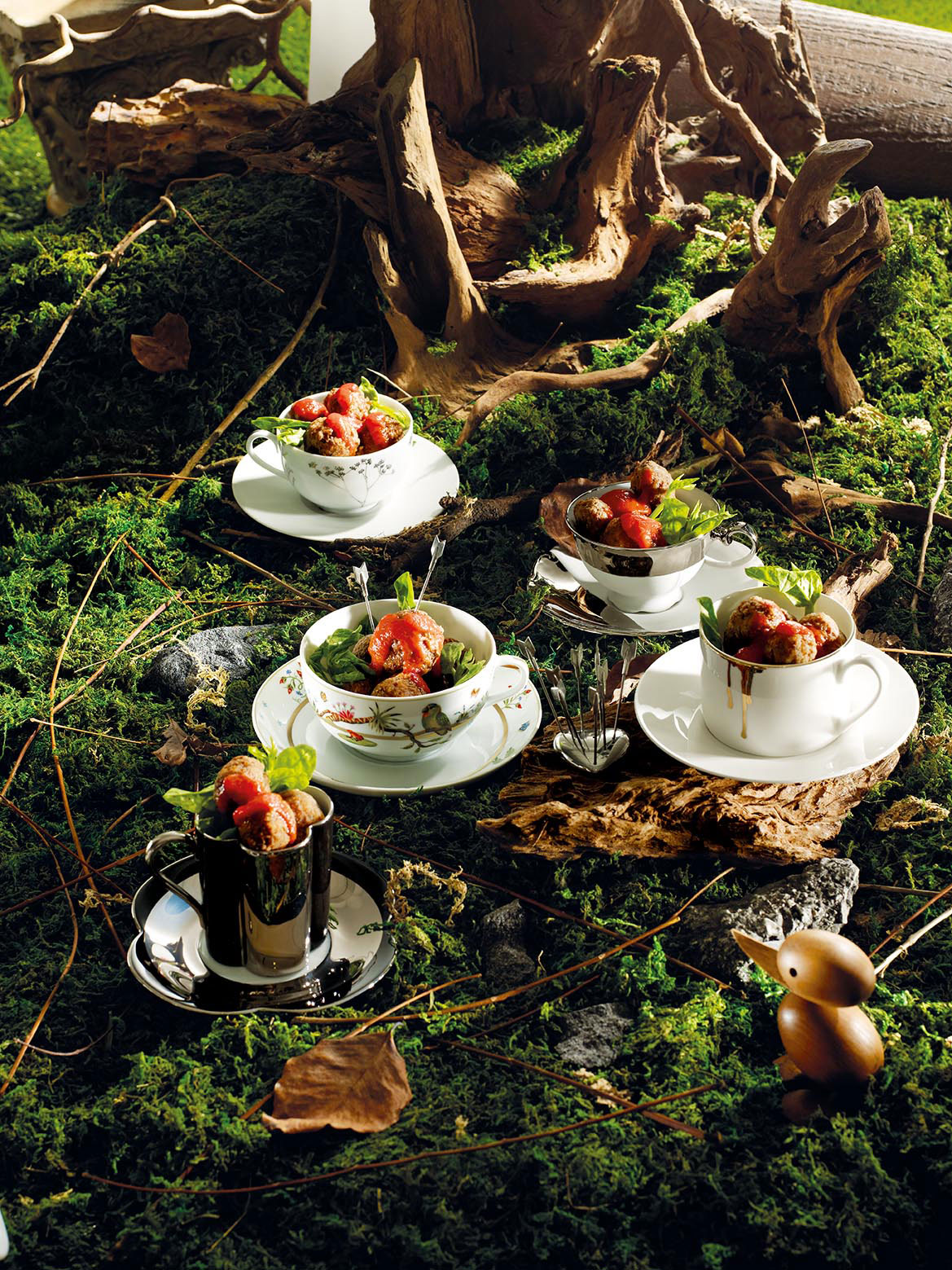 Serves 6 to 8
Prep time 35 minutes
Cook time 20 minutes
beef meatball
1kg minced lean beef
4 tbsp dried thymes
1 loaf fresh breadcrumb, cubed and processed to fine crumbs
2tbsp corn flour
7 eggs, beaten
10 tbsp carrots, finely diced
10 tbsp onions, finely diced
3 tbsp Tabasco sauce
5 tbsp Lea and Perrins Worcestershine sauce
pinch salt, sugar and pepper
Combine all the ingredients together and roll into mini balls, around the size of a 50 cent coin (the shape should hold well).
Lightly fry the meatballs in 160°C hot oil for 3-5 minutes till golden brown.
Serve with the tomato dip.
tomato dip
5 tbsp olive oil
150g white onions, diced
2 tbsp minced garlic
1 cup red wine
4 cups canned whole peeled tomatoes (roughly diced) pinch salt, sugar and pepper
Heat up non-stick pan with olive oil, fry the onions and garlic till golden brown and fragrant. Deglaze with red wine and burn off the alcohol, then add in the tomatoes and simmer for 5-10 minutes.
Season with salt, sugar and pepper.
Excerpt from the April issue of epicure.