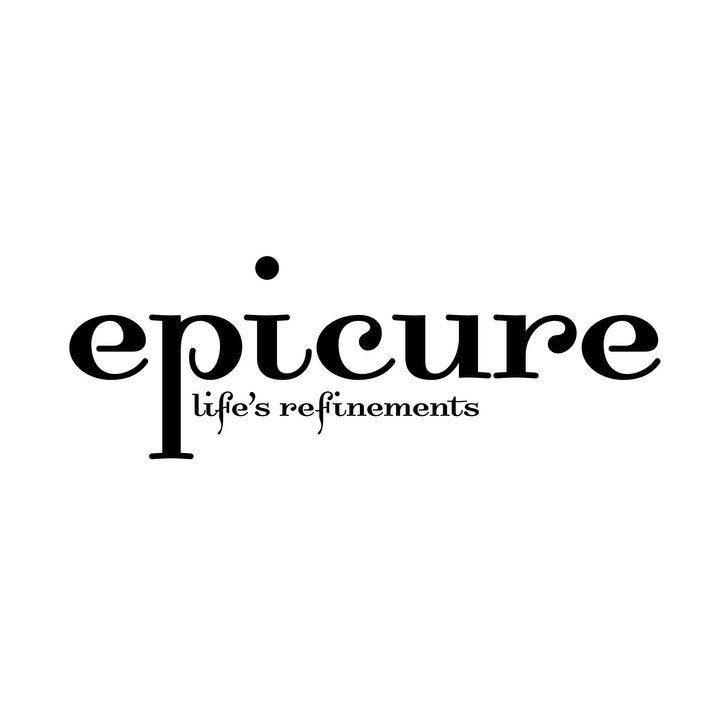 · 31 January 2017
RATINGS
TYPE OF MEAL
Desserts
DIFFICULTY
Advanced
SPEED
Long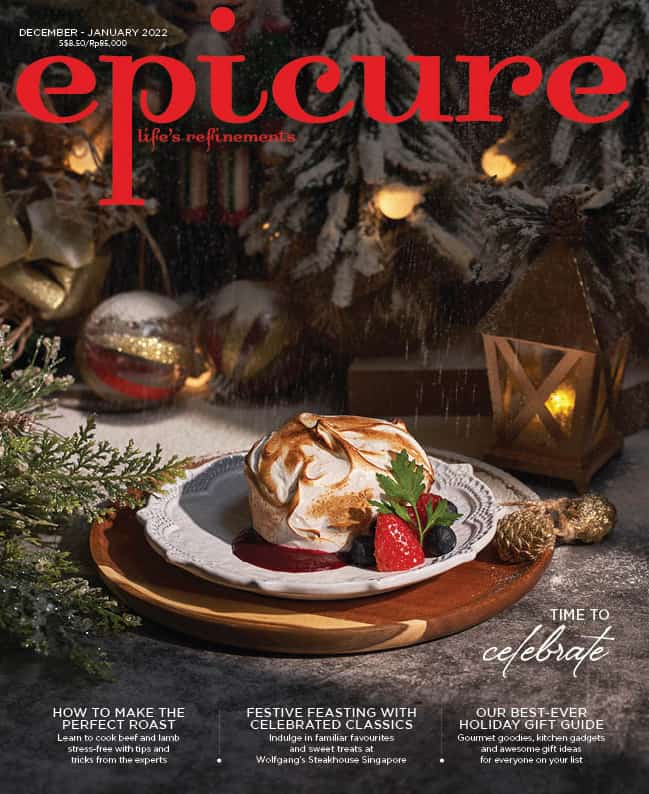 RECIPES
Succulents and cement cake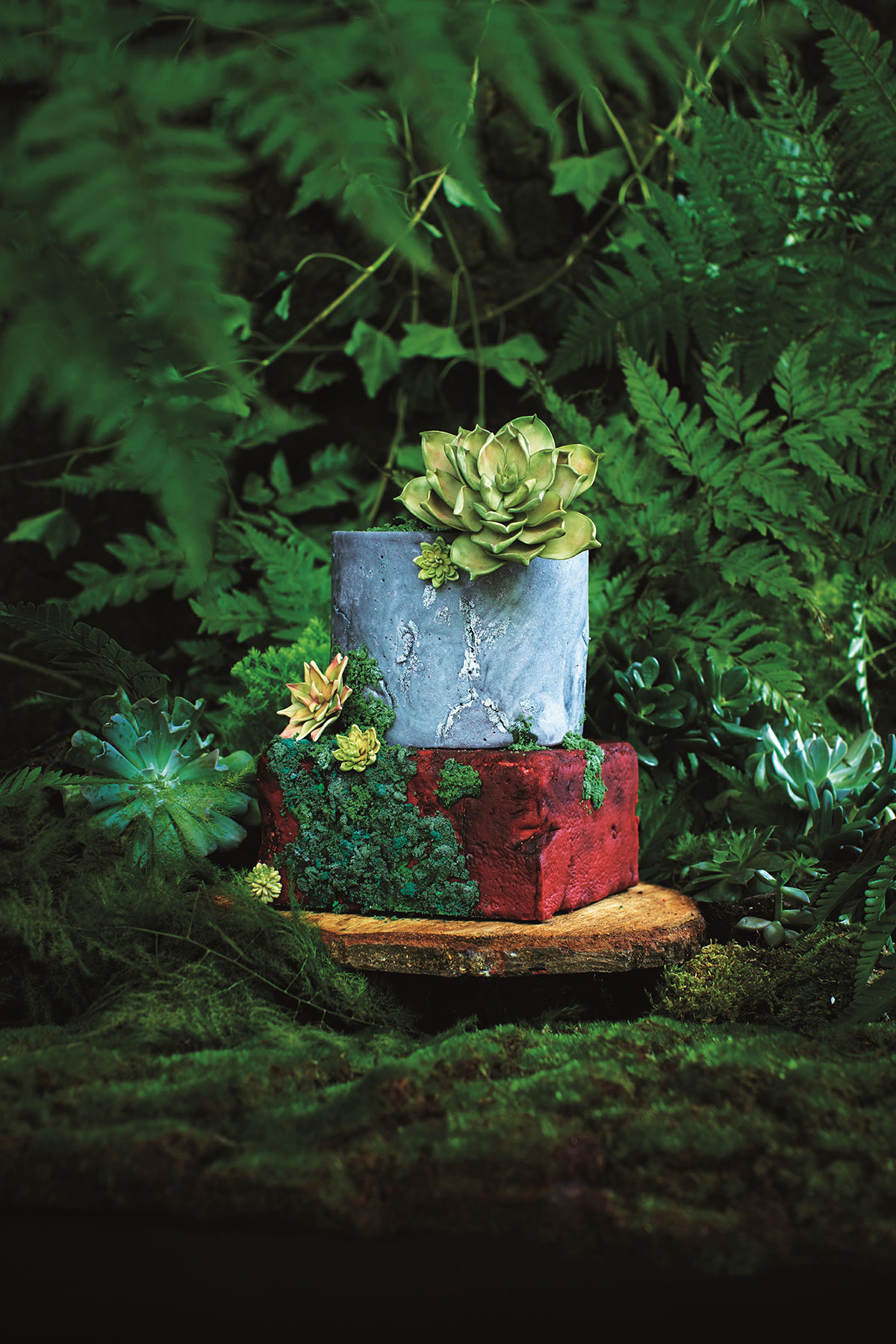 Serves 10 Prep time 1½-2 hours
Cook time 1 hour
olive thyme financier
280g unsalted butter
5g thyme leaves
50g olive oil
200g all-purpose flour
435g icing sugar
15g salt
200g almond powder
10g baking powder
565g egg whites
Preheat oven to 180°C. Line two 6-inch by 2-inch square and two 4-inch by 2-inch round cake tins.
In a saucepan, heat butter with thyme on medium heat for 30 minutes, until the butter browns and is infused with thyme. Mix in olive oil and heat to 90°C, then strain mixture.
Sift together all dry ingredients.
Using a paddle attachment, whip egg whites on high speed, then lower to slowest speed and slowly add in the dry mixture.
Add hot thyme oil to the mixture while still whipping. Mix until well-combined.
Pour batter in cake rings and bake for 30-45 minutes.
fig and strawberry compote
25g sugar
22g molasses
330g strawberries, roughly chopped
550g fresh figs, roughly chopped
11g orange zest
22ml rum
11g pectin NH
Heat 15g sugar and molasses in a saucepan on medium heat and caramelise, or until the mixture reaches 150°C.
Add chopped strawberries and figs, then simmer until tender. The fruits should become very soft.
Mix in orange zest and rum.
Combine pectin and remaining 10g sugar in a bowl, then mix into the saucepan mixture and simmer for 5 minutes.
Take mixture off the heat, cover with cling film, then let the mixture cool at room temperature for 2-3 hours.
to assemble
fondant exterior
fondant succulents, as desired
Cut each olive thyme financier cake horizontally into 3 layers.
In a 6-inch by 2-inch square mould, place 1 layer of the square cake at the bottom and spread 100g of compote on top.
Repeat the process until you use all the 3 layers of sponge altogether in one ring.
Repeat the previous 2 steps with a 4-inch by 2-inch round mould, then stack on top of the 6-inch by 2-inch square cake.
Freeze the whole cake overnight.
Wrap cakes with fondant exterior. Create cement texture by carving ridges in the fondant layer and using edible paint to make the cracks look realistic.
Decorate cake with fondant succulents, then serve.
Excerpt from the February 2017 issue of epicure.
SHARE