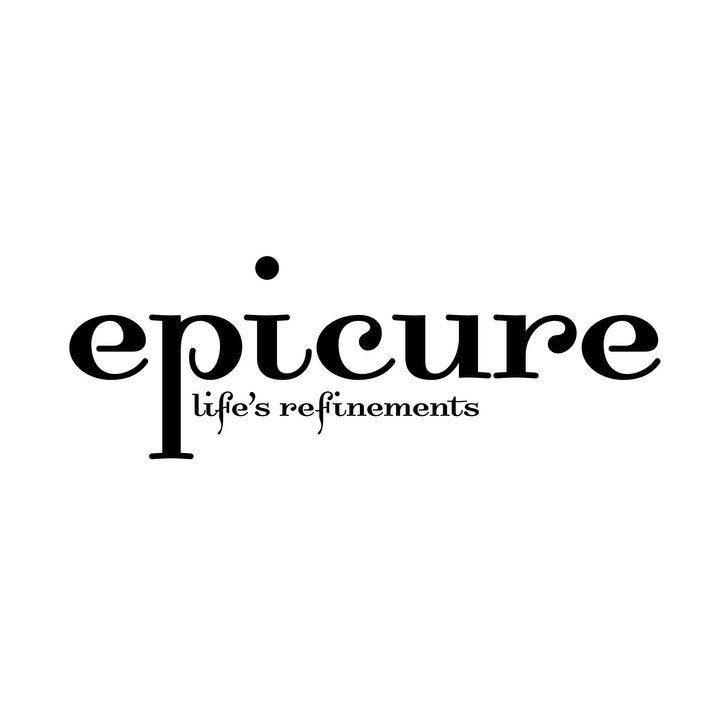 · 24 April 2013
RATINGS
TYPE OF MEAL
Mains
DIFFICULTY
Intermediate
SPEED
Moderate
RECIPES
Smoked salmon with daikon and wasabi dressing
Serves 4 Prep time 2 hours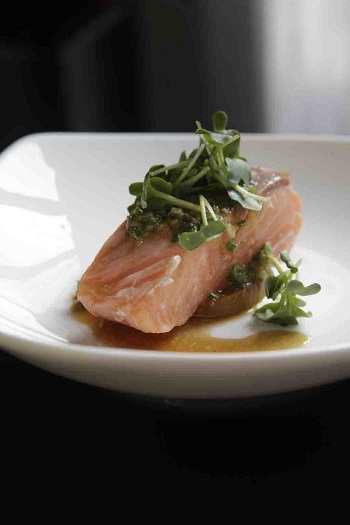 Cook time 15 minutes
400g salmon fillet with skin left on (cut to four portions)
1 tbsp sea salt
100g daikon
30ml Kikkoman soya sauce
50ml mirin
40ml rice vinegar
2 tbsp chopped chives
1 tbsp fresh wasabi
(½ tbsp wasabi paste)
3 tbsp extra-virgin olive oil
Daikon sprouts for garnish
For Smoking
100g rice
1 sprig rosemary
2 bay leaves
½ tbsp brown sugar
½ tbsp juniper berries
• Marinate salmon with sea salt for 2 hours.
• Cut daikon to 4 slices, each ½cm thick.
• Braise daikon with soya-mirin-vinegar until soft.
• Use liquid as the dressing.
• Mix chive, wasabi and olive oil into dressing.
• Smoke salmon on medium heat for 5-6 minutes.
• Pull off skin and place onto braised daikon, drizzle with dressing and garnish with daikon sprouts.
For Smoking:
• Line heavy pot with aluminium foil.
• Mix all ingredients and pour onto foil.
• Place wire rack 2-3 cm above smoking mix and cover with lid.
• Bring to smoke on high heat.
• Place salmon skin down onto rack.
• Cover and turn down heat.
• Smoke for 4-5 minutes and turn off the fire.
• Leave to smoke for 1 more minute.
• Remove skin before serving.
SHARE