Seafood pot with fregola in fresh herb tomato coulis
Seafood pot with fregola in fresh herb tomato coulis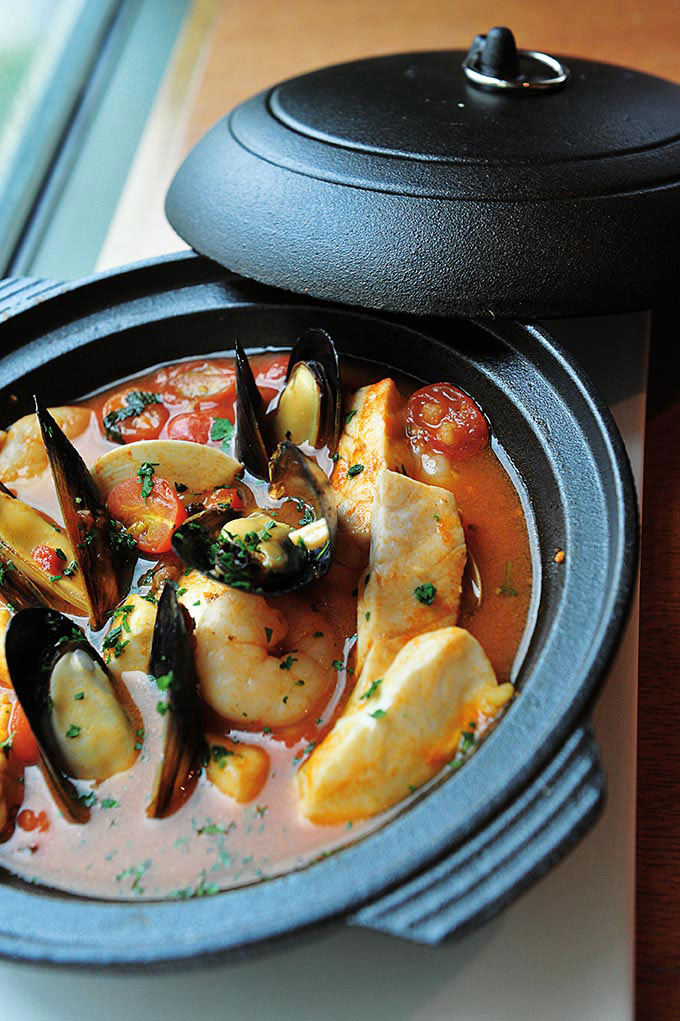 Serves 4 Prep time 10 minutes
Cook time 12 minutes
4 prawns
4 mussels
4 clams
2 scallops
60g fresh barramundi, cubed
60g fresh snapper, cubed
6 cherry tomatoes, halved
70ml tomato sauce
1 litre chicken stock
2 fresh basil leaves
2 cloves garlic, chopped
30g dried fregola (available at Italian Food & Wine at 12 Jiak Chuan Road)
salt and pepper to taste
Devein and shell prawns, leaving tails intact. Clean and debeard all shellfish.
Preheat the oven to 190°C. Combine all ingredients in a pot and using two tablespoons, toss the ingredients together and season to taste.
Cover and place in the oven for approximately 12 minutes. Serve immediately with the lid on.