Roasted root vegetable curry
This sweet and creamy vegetable curry is full of earthy goodness—a perfect rainy day recipe.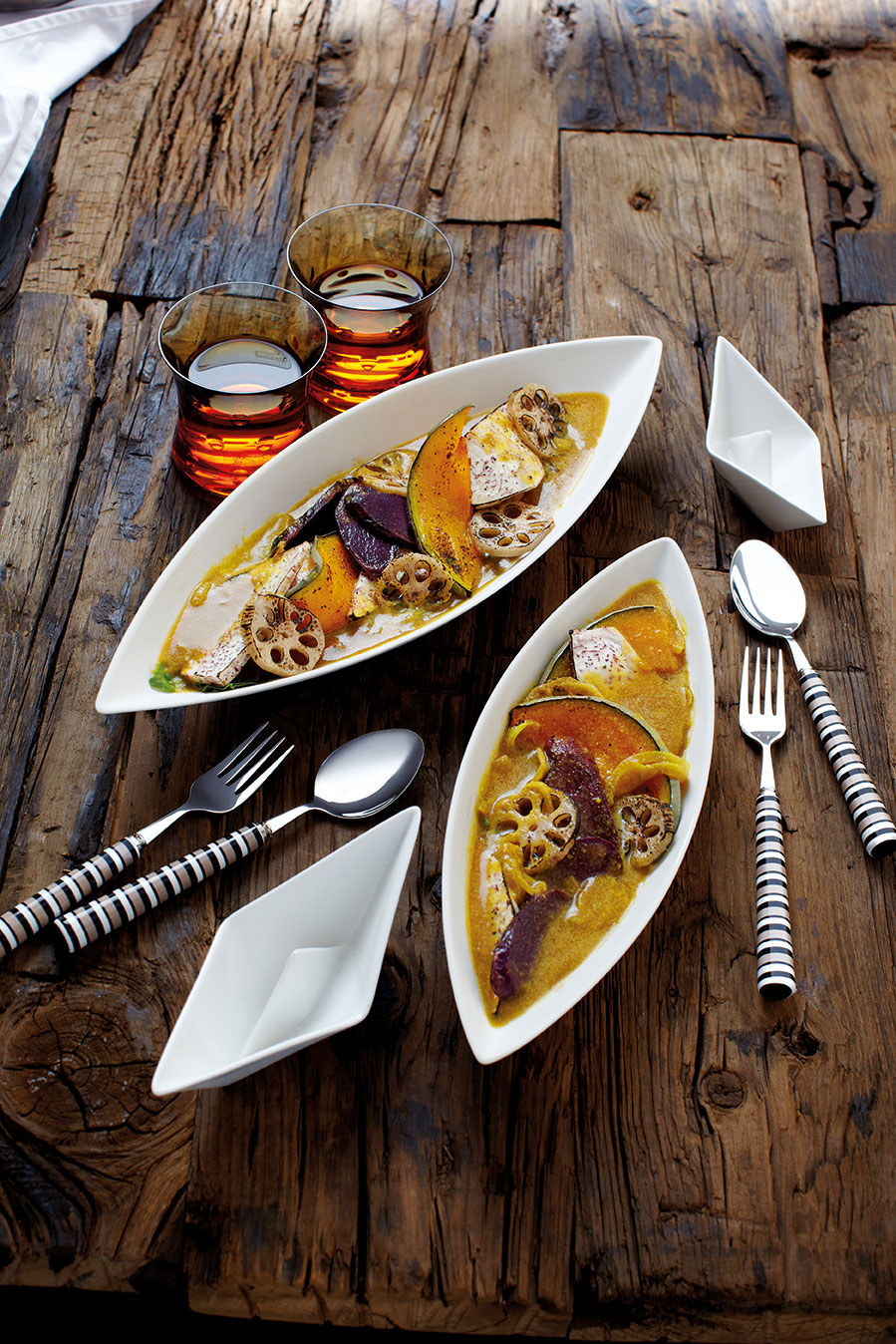 Serves 4 Prep time 10 minutes
Cook time 25 minutes
30g local pumpkin
30g sweet potatoes
30g carrots
30g white radish
30g local new potatoes
½ red onion, cut into wedges
1 tbsp ghee
vegetable curry stock
1 whole white onion
1 carrot
55g white radish
10g coriander root
½ red onion, cut into wedges
3 tbsp vegetable curry powder mix (available at wet markets)
½ cup coconut milk
pinch salt
pinch sugar
pinch white pepper
Peel and slice the local pumpkin, sweet potatoes, carrots and white radishes into long, bite-sized pieces, then blanch till cooked. Peel whole new potatoes, then blanch till cooked. Set aside.
Heat up a pot till warm and fry the red onions in ghee till fragrant. Combine all the vegetable stock ingredients, mix well in the stock pot, then bring to a boil and simmer for half an hour or more, until it is fragrant.
Combine all the root vegetable ingredients together and lightly roast in an oven for 20 minutes at 165°C, or until slightly caramelised.
Place the cooked root vegetables into a pot, then pour in vegetable stock mixture. Simmer for another 10 minutes before serving.