Red wine chocolate truffles
Impress your guests at your next get-together by whipping up these decadent chocolate truffles. When slicing through the block of chocolate, use a knife that's been heated briefly for a sharp, clean cut.
Serves 30 Prep time 10 minutes + 12 hours chill time
Cook time 20 minutes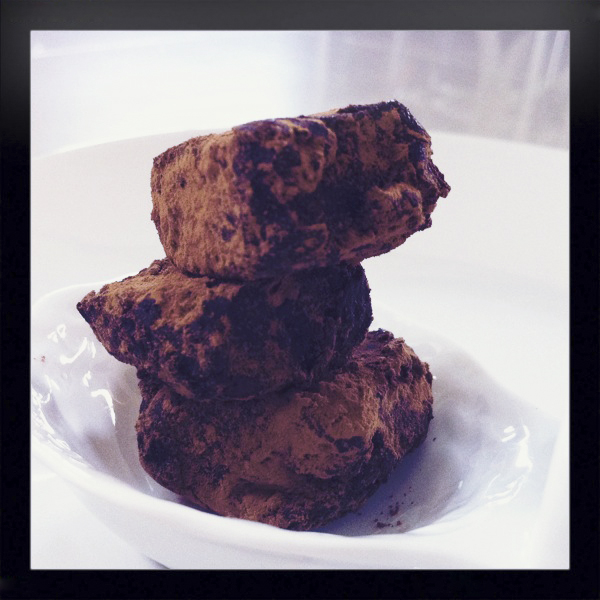 17 tbsp bittersweet chocolate chips
113ml heavy cream
6 tbsp unsalted butter, cubed
6 tbsp Cabernet Sauvignon
cocoa powder, for dusting
Place chocolate chips into a medium sized bowl. Bring cream to a simmer over low heat, add butter and stir until melted.
Pour the cream mixture over the chocolate and stir with a spatula until all the chocolate has melted. Add Cabernet Sauvignon and stir until well combined.
Pour into an 8×8-inch baking dish and refrigerate overnight.
Cut the hardened block of chocolate into 1×1-inch cubes and roll in cocoa powder to coat evenly. Keep refrigerated until ready to serve.