Pomelo passion salsa
Juicy sacs of pomelo and crunchy passion fruit seeds add a bright tang to this sunshine yellow salsa, which will go well with poached/fried seafood or steamed chicken fillets. Add freshly chopped chilli or coriander and use as a fruity substitute for pico de gallo.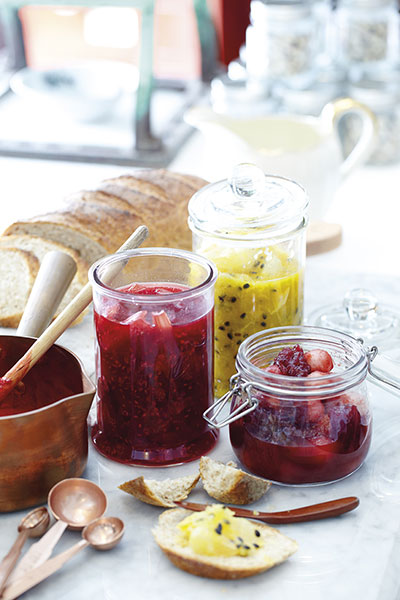 Serves 6
Prep time 25 minutes
300g red pomelo, peeled and broken down into small pulp pieces
70g red shallots, diced finely
4 passion fruits, halved to scoop out the flesh
4 sprigs coriander root, chopped finely
pinch salt
pinch sugar
pinch freshly cracked pepper
2 tbsp raspberry vinegar
Combine all ingredients together and mix well.
Serve immediately.
This can be kept for up to 5 days in the fridge.